2022 was a special one for Nollywood, interesting movies were produced and released, writers were more adventurous with their ideas and Nollywood viewers were treated to interesting and exciting stories. While most of these movies were initially released on the big screens, some of them have been re-released on streaming platforms.
If you were unable to squeeze some space into your schedule to go see these films at the cinema or simply want to rewatch them in your own space, they are now available on streaming platforms- Netflix and Amazon Prime Video. Here are nine 2022 Nollywood cinema movies already available to stream.
---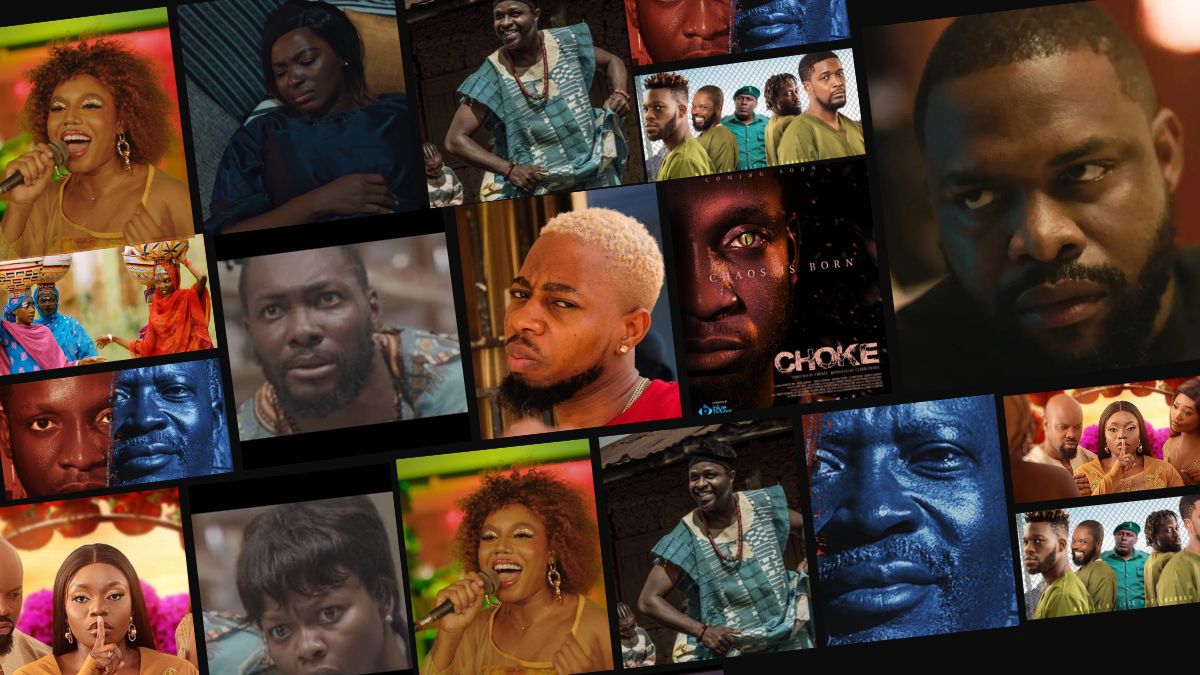 Our 10 Best Nollywood Movies of 2022
---
The Blood Covenant (Prime Video)
A tale about avarice, terrible choices, and money rituals set in Lagos. In high school, four close friends Osiano (Shawn Faqua), Jite (Uzor Arukwe), Eddie (Tobi Bakre), and Obi (Alex Ekubo) vow to always be together. Obi breaks away from the core group after high school and becomes wealthy overnight, while the others continue to struggle on varying scales. The trio's luck changes when they miraculously escape a ritual ceremony in which they were to be sacrificed for and their long-lost buddy transfers the ritual's covenant to them. But when they give in to their greed and delve more into the occult and ritualists, their lives are turned upside down. The Blood Covenant is directed by Fiyin Gambo.
The Set Up 2 (Prime Video)
In this action thriller directed by Chinaza Onuzo, Chike (Adesua Etomi-Wellington) and Grace (Kehinde Bankole) return to our screens in a sequel to the 2019 installment of the Inkblot franchise. The stakes are higher in The Set Up 2, which has evolved into a high-end espionage adventure with Chike and Grace facing a new antagonist.
Chike returns to Nigeria as part of a collaborative operation between the United States government and the Nigerian Department of Security to apprehend an illicit arms dealer. She becomes involved in larger difficulties when a terrorist organisation called Ultio, named after the Roman goddess of retribution, kidnaps Grace's daughter and blackmails Chike into carrying out a task for them.
King of Thieves (Prime Video)
A film co-produced by Anthill Studios and Euphoria 360 in which Femi Adebayo thrills in a colourful and action-packed adventure. Playing the titular character Ageshinkole, he is an indestructible bandit who, driven by vengeance, imposes terror on the mythical kingdom of Ajeromi. All efforts by the kingdom's residents to fight him and terminate his reign are useless. Star-studded and with a rich display of culture and tradition, King of Thieves is a must-see.
Anthill Studios' sensuous and sensual drama offers something new to Nollywood fans. Abel (Timini Egbuson) is a young tech bro who is hooked on porn and frequents Fans Alone, a live porn website where he meets online sex workers for pleasure. Things take an intriguing turn when he discovers that his next-door neighbour Bianca (Efe Irele), whom he has fallen for, is also his favourite sex worker on the platform. This sets off a chain of events that will either make or break their relationship. Hey You is written and directed by Uyoyou Adia.
---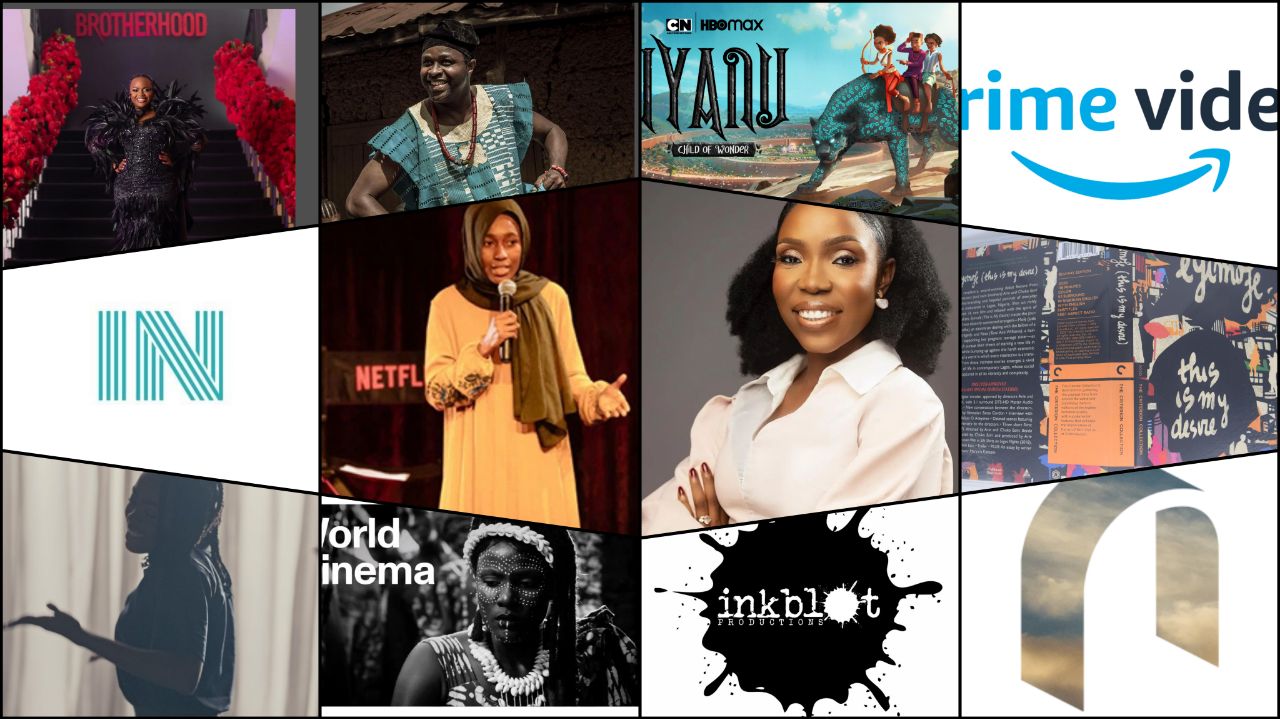 Events That Shaped Nollywood in 2022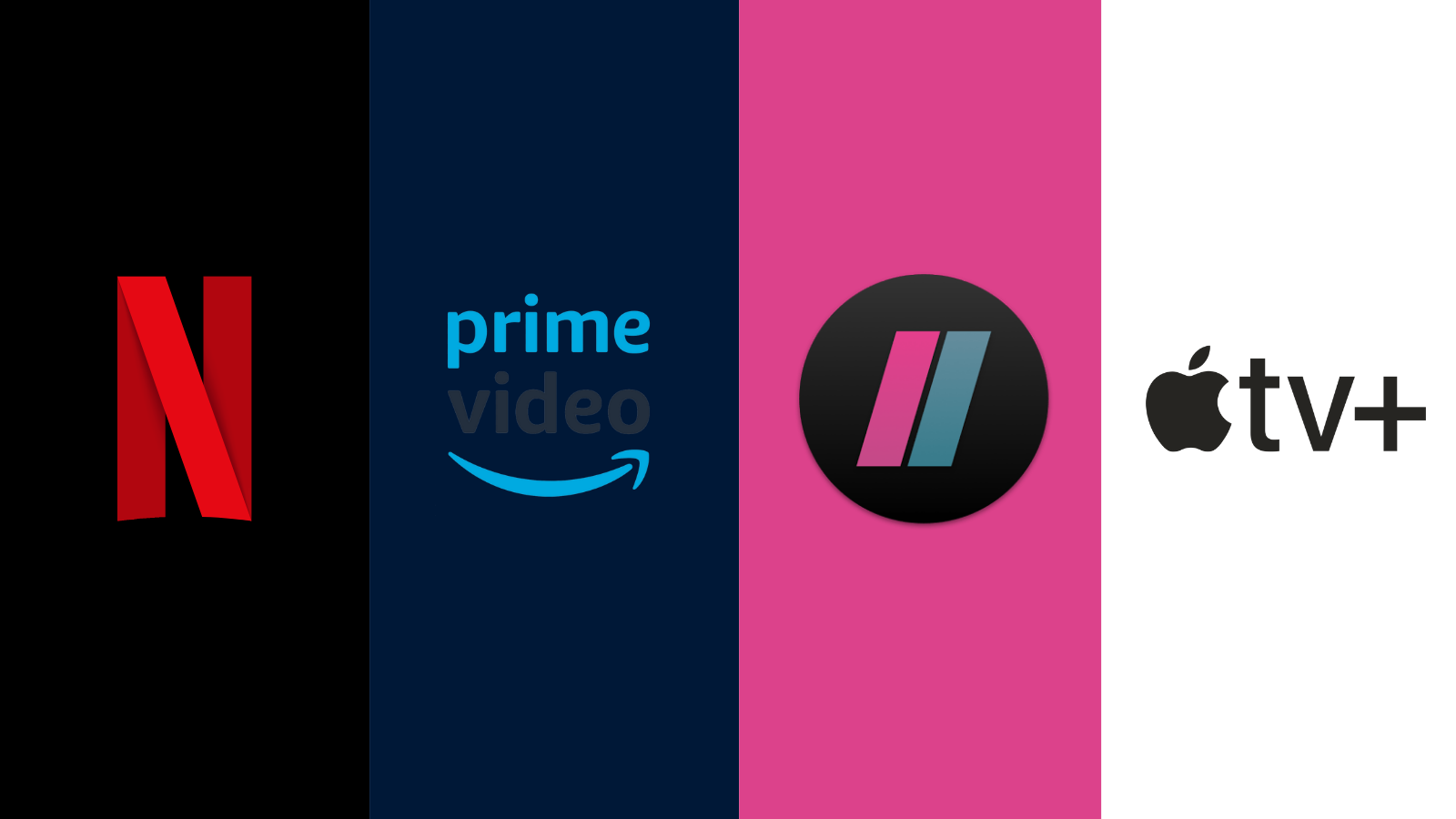 Streaming Services in Nigeria: Subscription Price and Details
---
The Man for The Job (Prime Video)
A tech-based film produced by Anthill productions and directed by Niyi Akinmolayan. The Man for the Job tells a story of shattered dreams, strained friendships, and a crime. During his side hustle as a ride-hailing cab driver, Joseph Barnabas (Uzor Arukwe) meets a young female programmer Zina (Temi Otedola) and helps her debug the codes of an app for a fee, before he gets caught up in her plot and framed as the culprit of a money siphoning scam. To catch the true offender and clear his identity, he must rely on his wife (Ini Edo) and a friend.
The Perfect Arrangement (Prime Video)
Another one from the stables of Inkblot. In The Perfect Arrangement, a romcom directed by Naz Onuzo, two families plan a sham wedding to save their ambitions. Seeing her family's finances deteriorate, Tade (Sharon Ooja) tries to rescue the day by proposing marriage to her ex-boyfriend, Chidi (Bovi), a union that would ensure her family's survival while also preserving Chidi's political ambitions. However, there are some stumbling blocks, including a relentless journalist on a mission, her emotions for two brothers, and her personal goals.
Dinner at My Place (Netflix)
A refreshing romcom directed by Kevin Luther Apaa. Nonso (Timini Egbuson) intends to propose to the love of his life over dinner with an expensive ring entrusted to him by his late mother. Nonso becomes nervous about the dinner proposal because he wants everything to be perfect. He mistakenly drops the ring inside the soup. His crazy ex-girlfriend (Bisola Aiyeola) unexpectedly shows up, eats the meal, and swallows the ring. Nonso spends the remainder of the night attempting to pry his ring from his gold-digging ex-girlfriend's stomach.
Juju Stories (Prime Video)
Juju Stories is a three-part anthology of mystical horror films based on Nigerian folklore and urban legends written and directed by the Surreal16 collective. "Love Potion", directed by Michael Omonua, depicts a spinster who employs juju on her obstinate love interest. "Yam", directed by Abba T. Makama, depicts the underbelly of Lagos, as the destiny of a street thug who has picked up random money on the street crosses with that of a vulcanizer preparing to make an unethical choice. And "Suffer the Witch" by CJ 'Fiery' Obasi concerns an undergraduate who has piqued the love attention of a witch. It made a brief appearance in cinemas before it was eventually rereleased on Prime Video.
Brotherhood (Prime Video)
Co-written by Jade Osiberu and Abdul Tijani-Ahmed and directed by Loukman Ali, twin brothers Wale (Folarin Falana) and Akin (Tobi Bakre) face off on opposite sides of the law. Following their parents' deaths at the hands of robbers, their lives take drastically different turns as Wale joins the police force and Akin becomes a full-fledged criminal. Drama ensues as their activities inevitably bring them together.
There you have it, nine Nollywood movies previously in the cinemas that you can now watch in your own space and on your own time.
As more arrive on various streaming services, the list will be updated.
Share your thoughts in the comments section or on our social media accounts.
Sign Up: Keep track of upcoming films and TV shows on your Google calendar.