In an intimate conversation with journalist and film critic Jerry Chiemeke, Nigerian actress Uzoamaka Onuoha opens up about her childhood interests, career decisions, creative process and future aspirations.
In multiple respects, 2022 was a year of mixed fortunes as far as Nollywood was concerned. For every Ebun Pataki there was a Chief Daddy 2, for every Eyimofe there was a Weather For Two, and for every King of Thieves, there was a Glamour Girls. More opportunities opened across the industry as streaming frontiers were expanded, but audiences panned several releases and backroom staff wailed on Twitter about horrible treatment by certain filmmakers.
On an individual scale, however, there was a lot to smile about, as several Nollywood actors inched closer to international recognition. Genoveva Umeh stole hearts with her performance in the crime series Blood Sisters, Uzoamaka Aniunoh's role interpretation in CJ Obasi's critically-acclaimed feature film Mami Wata shot her straight to the Sundance Film Festival, and Tobi Bakre rose to the occasion as a lovable gangster in the action flick Brotherhood. 
One superstar who would also look back at 2022 with fondness, is Imo State-born actress Uzoamaka Onuoha.
---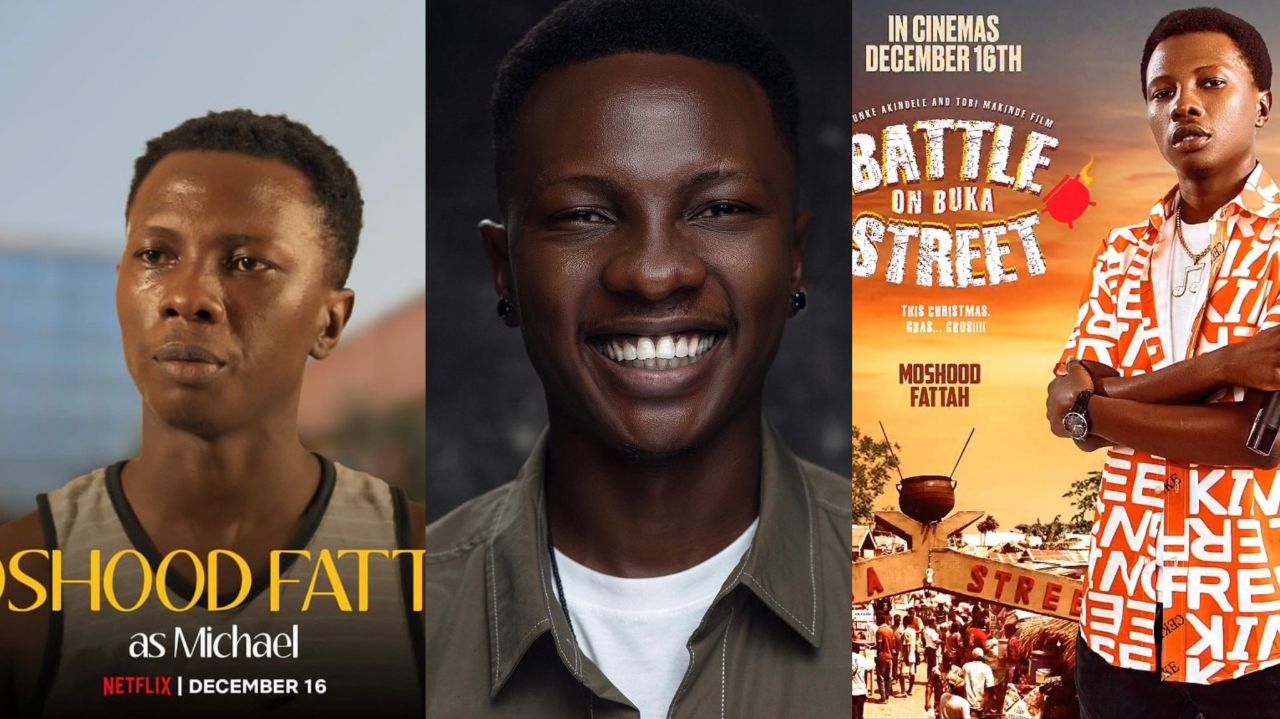 Moshood Fattah on His 'Far From Home' and 'Battle on Buka Street' Experience, Stage Acting Background and Directing Aspirations
---
The graduate of Theatre Arts and Film Studies has appeared in a number of feature films, including If I am President (2018), Ordinary Fellows (2019), Omugwo (2020), Stories by Her (2021) and Visa on Arrival (2021). She has also featured in stage productions like Joshua Alabi's Folly of Men (2019), William Benson's Emotan (2019) and Maduegbuna Productions' Chapters (2020).
But it was in 2022 that, as with the six Infinity stones on Thanos' knuckles, everything aligned perfectly for Onuoha. She made a huge impression as Didi in Ndani TV's Schooled, an 8-episode web series which focused on strange occurrences in a private secondary school. She would go on to star in Country Love, a queer romance film which ultimately got selected for the 2022 Out On Film: Atlanta's LGBTQ Film Festival. She also dazzled in her role as Nkechi in Swimming in a Sea of Trauma, an Igbo short film premised on a post-Civil War ghost story, which premiered at the recently-concluded International Film Festival Rotterdam (IFFR) 2023.
Her biggest role yet has been that of the titular lead character in Diiche (2022), a psychological thriller series directed by James Omokwe, Tolu Ajayi, Fiyin Gambo, and Ifeoma Chukwuogo. In this 6-episode series, Onuoha's character is a popular actress who must face her dark past when her fiancé turns up dead, putting her in the line of questioning as a person of interest.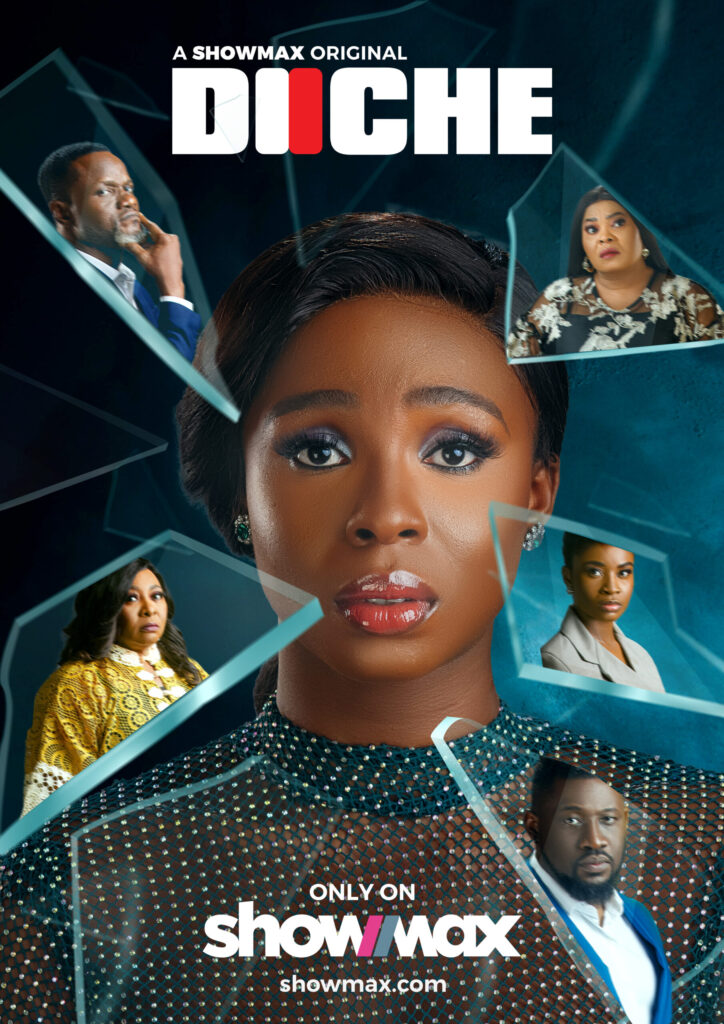 Diiche, which also starred Daniel K. Daniel, Efa Iwara, Gloria Anozie-Young, Uzoamaka Aniunoh, Frank Konwea and Chinyere Wilfred, was praised by audiences and critics as a "murder thriller anchored in the peculiarities of a Nigerian drama's peculiarities and the psychological and spiritual intrigues of multiple personalities." Onuoha in particular was lauded for "rising to the occasion" and bringing the character to life, combining vulnerability with a subtly menacing demeanour.
Between film festivals in Europe and world premieres in East Africa, Onuoha, who is an alumnus of the EbonyLife Creative Academy, has had a pretty busy work schedule in the past couple of months. But she still made out time to have a detailed conversation with Nigerian film journalist and critic Jerry Chiemeke, whose interest in her craft was piqued after he saw a teaser video for Diiche on her Twitter account, which she described as "channelling her inner Chimamanda (Adichie)."
After a series of Twitter messages and schedule conflicts, they were able to have a video conferencing call via Zoom, where Onuoha opened up about her artistic journey.
Onuoha started watching movies at an early age, and back then, she had a peculiar way of expressing her love for cinema.
"I had these imaginary friends in my head, with whom I would have heated conversations", she tells Chiemeke. "I would watch movies, and when the electricity supply went out per usual, I would re-enact the scenes in my head and act with myself."
More than her love for consuming films, Onuoha was intrigued by the actors in these films. After seeing a movie, she would google the names of the actors and research their personal lives, with a view to understanding them. One man whose acting made an impression on her was Bollywood superstar Hrithik Roshan.
"I remember asking myself, 'how did he do that? How did he get to the point where he does it (acting) so well that it affects my emotions, and I can see it visually written on his face?' I remember wanting to be like him, and I started 'stalking' him", she says between giggles.
A lot of people get confused when it comes to deciding what they want to be in the future, but not Uzoamaka Onuoha. She always knew that she wanted to grace the silver screen, even at the risk of her father's disapproval.
"Back in secondary school, everybody knew me as a performer", she recalls. "The usual thing is that by SS3, you already know who is going to take up Medicine as a course of study. I knew that I wanted to delve into Theatre Arts, but I wasn't sure that my father would let me do it, because while growing up I heard him reiterate his desire not to see his children take 'ridiculous' courses. Surprisingly, he gave me no hassles when I informed him that I wanted to do Theatre Arts and Film Studies. I guess he knew that I didn't want to study anything else."
---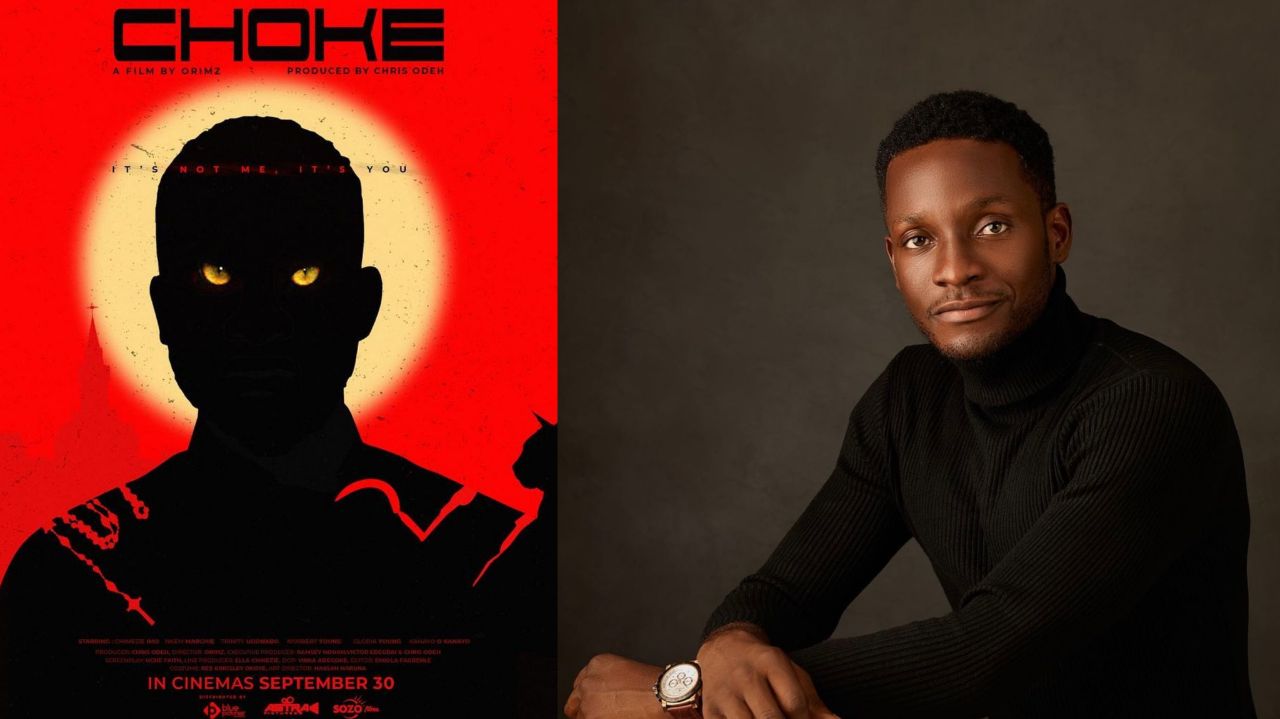 Chimezie Imo Discusses His Acting Roots, Importance of Critics and Recent Roles in Gritty 'Afrocity' and "Challenging" 'Choke'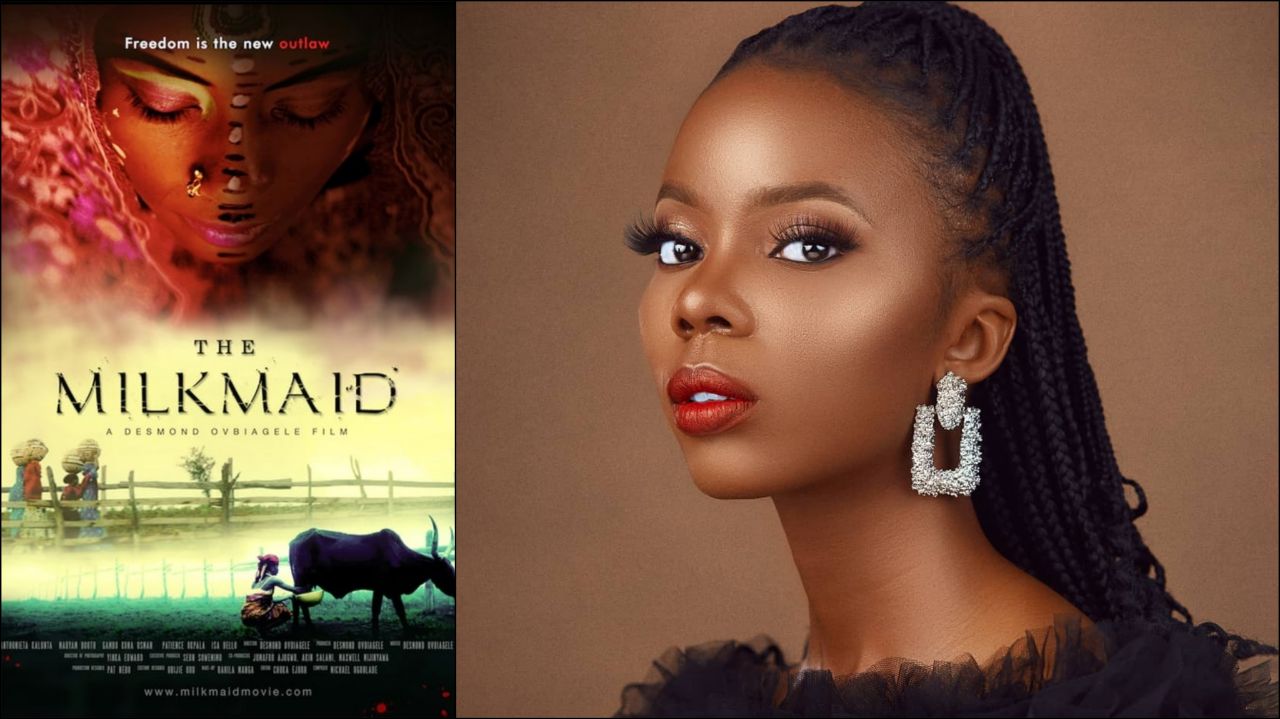 'The Milkmaid' Star Anthonieta Kalunta Shares Her Journey from Stage to Screen, Her Experience on Set and Future Plans
---
When asked about her approach to scripts, Onuoha tells Chiemeke that her major concern is to gain an understanding of the screenplay.
"There are so many rule books, but there's really no rule book; anything can change. You can get a script, and a detail as small as the gait of the character could influence how you decide to approach the role. Some roles have you clueless until you don that costume. In my routine, one thing I make sure of is that I understand the script and that I do my background checks. Understanding the character works as a springboard for me."
However, she admits that there are occasions where she fails to simply connect with certain scripts.
"As an artist, you should be flexible and be able to adapt; now and then you would find yourself doing scenes for which you previously thought along the lines of 'no, that can never be me.' However, there are certain scripts you would read, and find that they just don't speak to you. Maybe five years prior, they may have resonated, but they simply don't register with where you are now."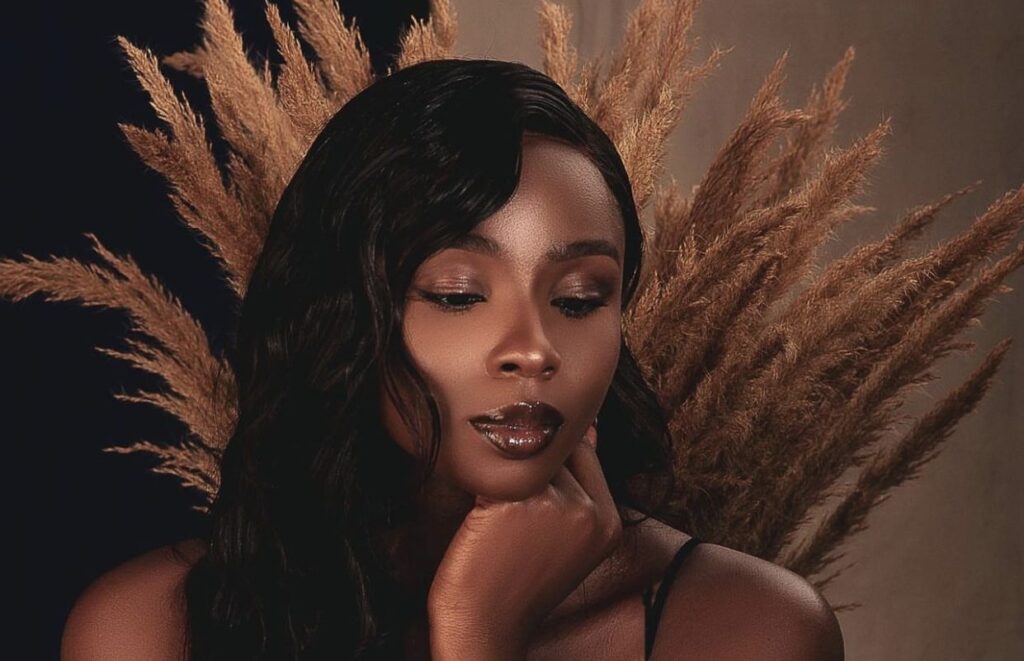 As far as movie auditions go, Onuoha has enjoyed huge slices of luck, a privilege which she readily acknowledges. She has vivid memories of her first successful audition, which was with respect to an Annie Idibia project that (unfortunately) hasn't been released to this day.
"I was straight out of university, and I was trying to make sense of everything around me. I had gone to audition for an Izu Ojukwu film at Rumours in Ikeja, and when I was about to go home, I overheard someone saying Annie Idibia would be hosting an audition at the same venue the next day. I showed up early, navigated the audition, and two days later, I got a call informing me that I got the part. It was the role of a supporting character that had up to four scenes with speaking lines."
Onuoha is usually reticent when it comes to describing the filmmaking process behind Diiche, but she shares a few intricate details with Chiemeke, explaining that the series is the most challenging project she has ever been on.
"The audition process was rigorous", she notes. "I had to send in a take about two or three times. Filming it was not a walk in the park; it's one of those projects that stretches you to your limits. I got to play two different characters, and I got to do my own stunts. For instance, we shot several swimming and drowning scenes in different locations. We still had to shoot the technical scenes in a green room, where I was tied to a wire and flung in the air. It was really heavy-duty for me, because I went from the 'normalcy' of doing one or two scenes to playing the main lead in a crime series."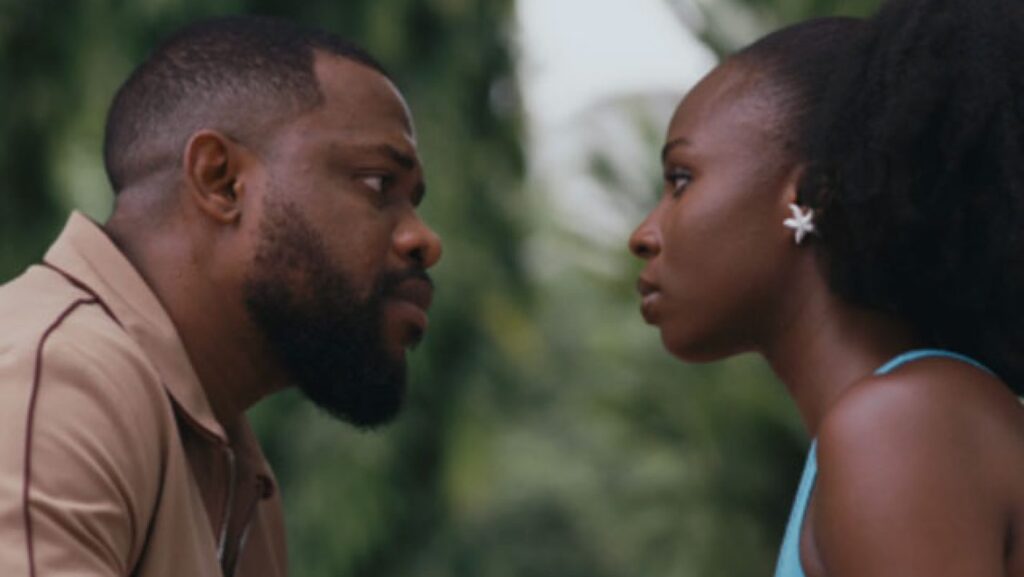 While she acknowledges the positive critical reception that Diiche (and by extension her acting) has enjoyed, she suggests that she is not overwhelmed by it.
"I still feel the same, I don't know if it's weird. I am hoping that this is a stepping stone to something greater. I hope that my work resonates with audiences out there, I hope it opens more doors and draws me closer to the kind of films I want to create and be a part of."
Does Onuoha think that Nollywood should explore more psychological thrillers like Diiche? The answer is in the affirmative.
"I think it (Diiche) has shown us that stories like this can, and should be told", she says enthusiastically. "We grew up hearing about Ogbanje and Abiku, and people can connect to stuff like this. The series also shows why these stories should be told; people are looking out to see things like this. They can relate, they can see something to tap into and gasp when it plays out on screen because they remember similar real-life incidents from their younger years. I feel that Nollywood should dive into more of these tales, and I know it's going to be magical."
Over the years, there have been calls to create a level playing field for women in Nollywood. Onuoha is aware of the work that still needs to be done, but she boldly asserts that the future looks good as far as women's representation in the industry is concerned.
"It's so beautiful to see women on the forefront of things, and having a piece of the action. We also see them extending a hand to lift up other women around them. The space is growing into something fantastic, and I can't wait to see what it will look like in a few years to come. I heard that there's a new production in the works where women make up nearly 80% of the cast and crew, and I think this is incredible because it provides more seats for women at the table. It's really cool to see."
For those eager to catch up on Uzoamaka Onuoha's work (as you should), Schooled is available for viewing on Ndani TV's YouTube channel, and Diiche is currently streaming on Showmax. A link to Finding Diana, a short film where she plays the role of a journalist caught up in a crime web, is also available on her Instagram bio.
Share your thoughts in the comments section or on our social media accounts.
Sign Up: Keep track of upcoming films and TV shows on your Google calendar.