Samaria is a highly subversive film and a particularly good one at that.
If a film is subversive or if it "subverts expectations," this means that it uses plot twists in its story to surprise and challenge the audience. A variety of techniques are used to achieve this. The twist should make sense within the context of the story while enhancing character arcs and challenging genres. Sometimes, the subversion is used for shock value, sometimes it is an attempt by the filmmaker to deconstruct a specific genre or trope.
---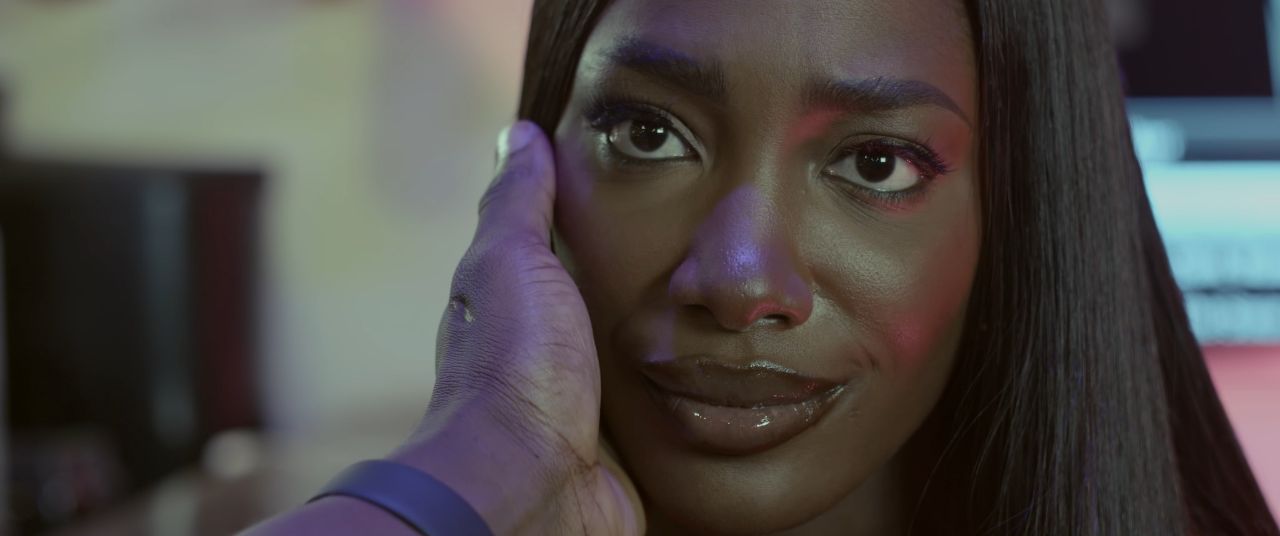 Short Film Review: Biddy-da-dum, 'BOO'D UP' Delivers an Engaging Watch
---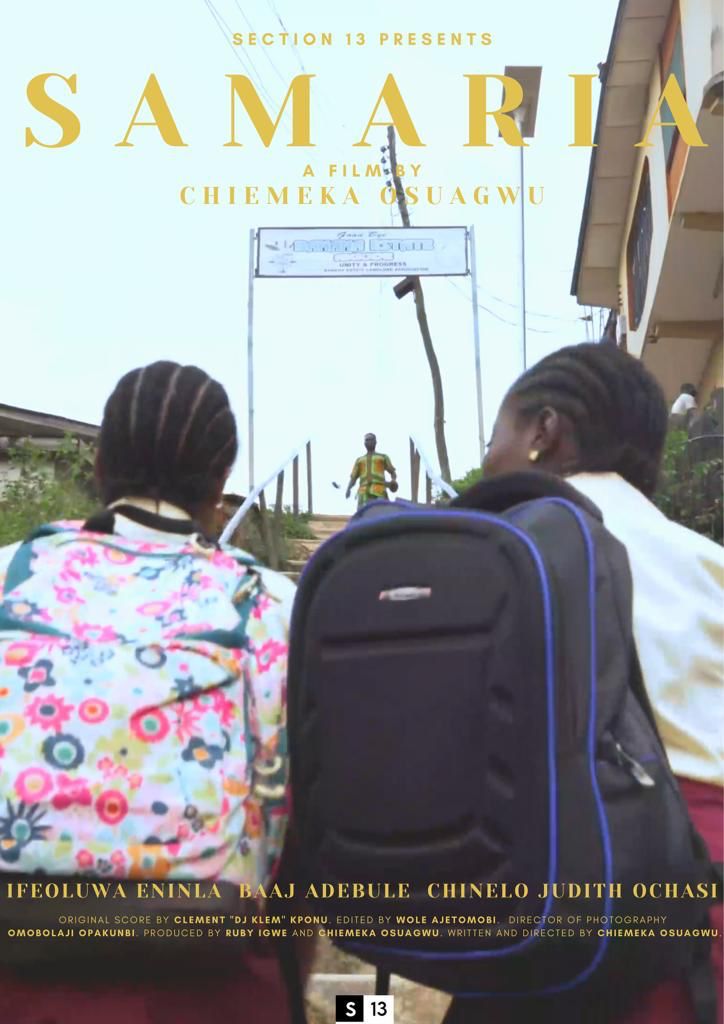 Some popular films that broke genre conventions and subverted the expectations of the audience are, Reservoir Dogs (1992), Scream (1996), La La Land (2017), Thelma and Louise (1991), The Dark Knight Trilogy (2005 – 2012).
Scream (1999) is a self-aware horror film that pays homage to classic outings in the genre while at the same time, deconstructing them. Reservoir Dogs is a heist film executed in the style of the French New Wave, where the actual heist isn't dramatized, only spoken about, and the audience is left with a plot twist to boot. Christopher Nolan's Batman trilogy was grounded and realistic, choosing to imagine how comic-book villains and heroes would act if they existed in the real world. Samaria is a film that takes a pretty ordinary tale about kindness and hope, following a familiar pattern until the third act, when the rug is pulled from under the audience in a good example of subversion done right.
The film begins with a woman (Chinelo Judith Ochasi) begging her landlord to give her more time on the rent as the camera looks over a cluster of rusty roofs, arranged dangerously close to one another. Presumably, the landlord doesn't agree and the woman enters her room to tell her daughter, Amarachi, that they're going to be traveling to their village soon. Amara (Ifeoluwa Eninla) doesn't want to go and she says as much. There is a mathematics competition she's been looking forward to all term; she also doesn't want to drop out of school to go live and work on a farm. Amara storms out of the house and her mother follows her. Their heated exchange ends in Amara being slapped by her mother. This opening scene wastes no time in throwing us into the chaos of Amara's life. Even though she has a lot of potential, there is a high chance it will not be fully realized because of her bleak circumstances; she is like a flower growing among thorns.
The next character we are introduced to is Victor, the 'cab driver,' played by Baaj Adebule. Seeing the crying Amara walk off to school after being hit by her mother, Victor approaches her and asks to drive her to school. Amara initially declines, putting up a hostile front ("Did they send you?"). However, she agrees after giving it some thought. Her terms are straightforward enough: "I'm not paying you and if you try anything, I'm going to stab you with my pen." The seemingly mild-mannered Victor says he is fine with it and introduces himself.
---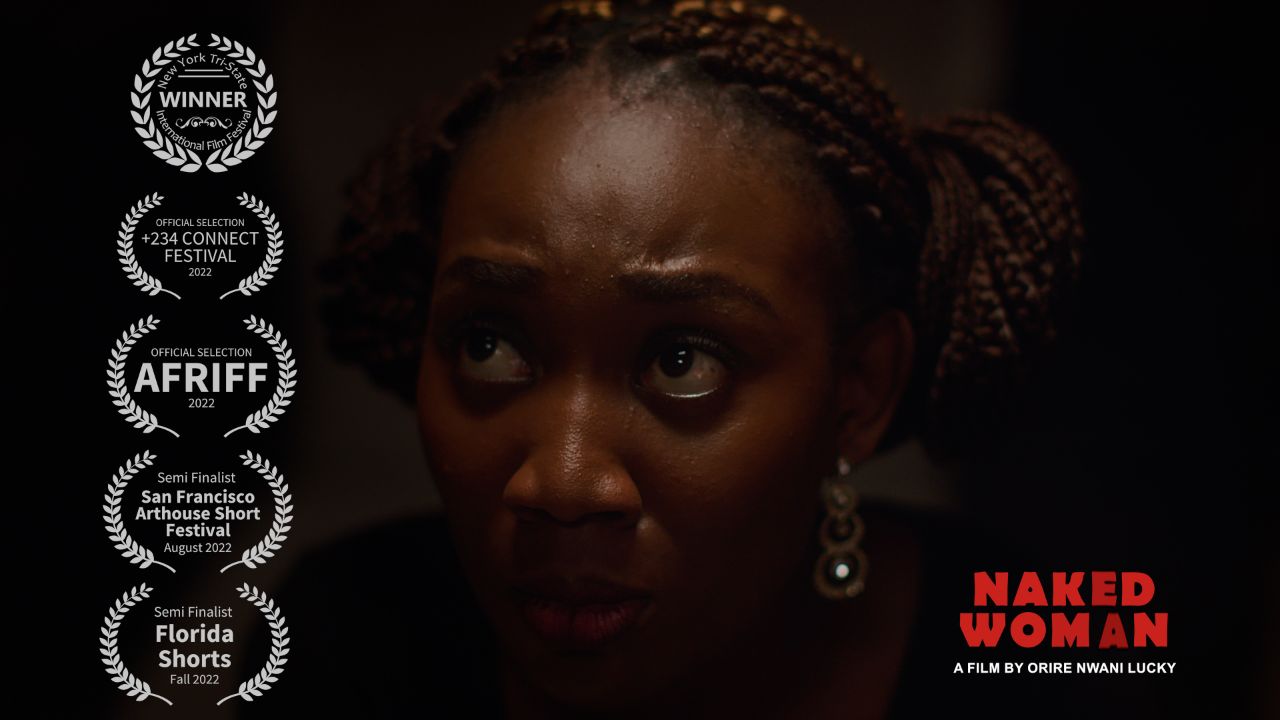 New York Tri-State International Film Festival Award Winner, 'Naked Woman', Heads to AFRIFF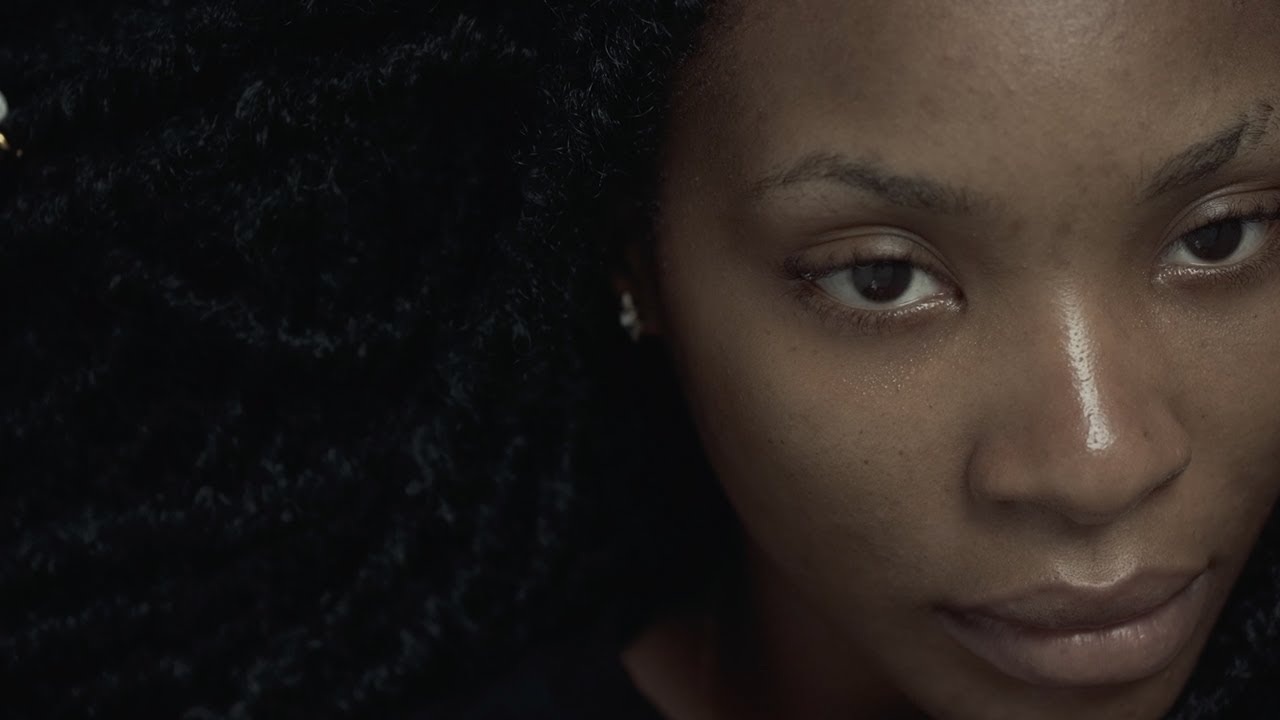 'The Way Things Happen' Review: "Cinema as Therapy"
---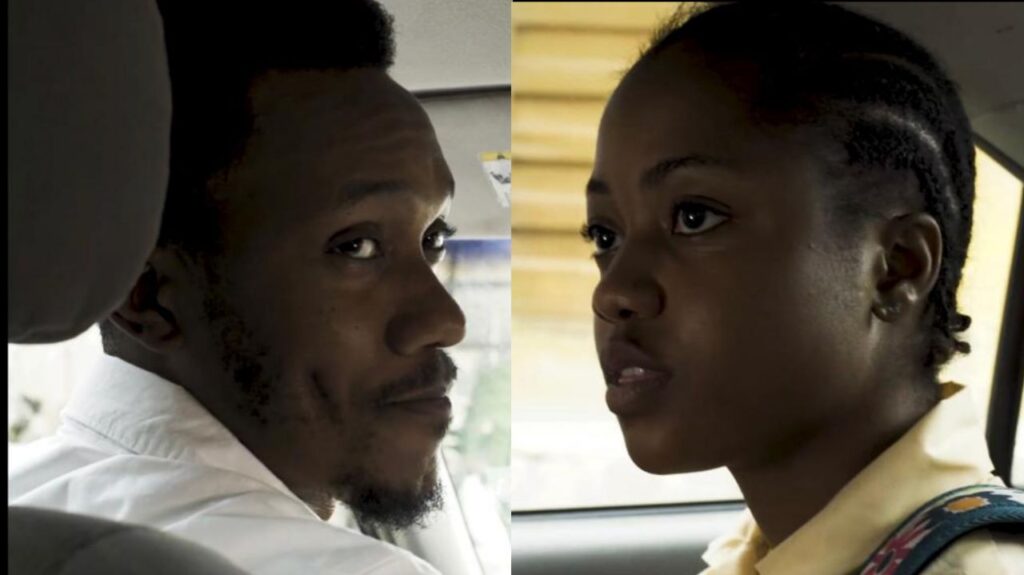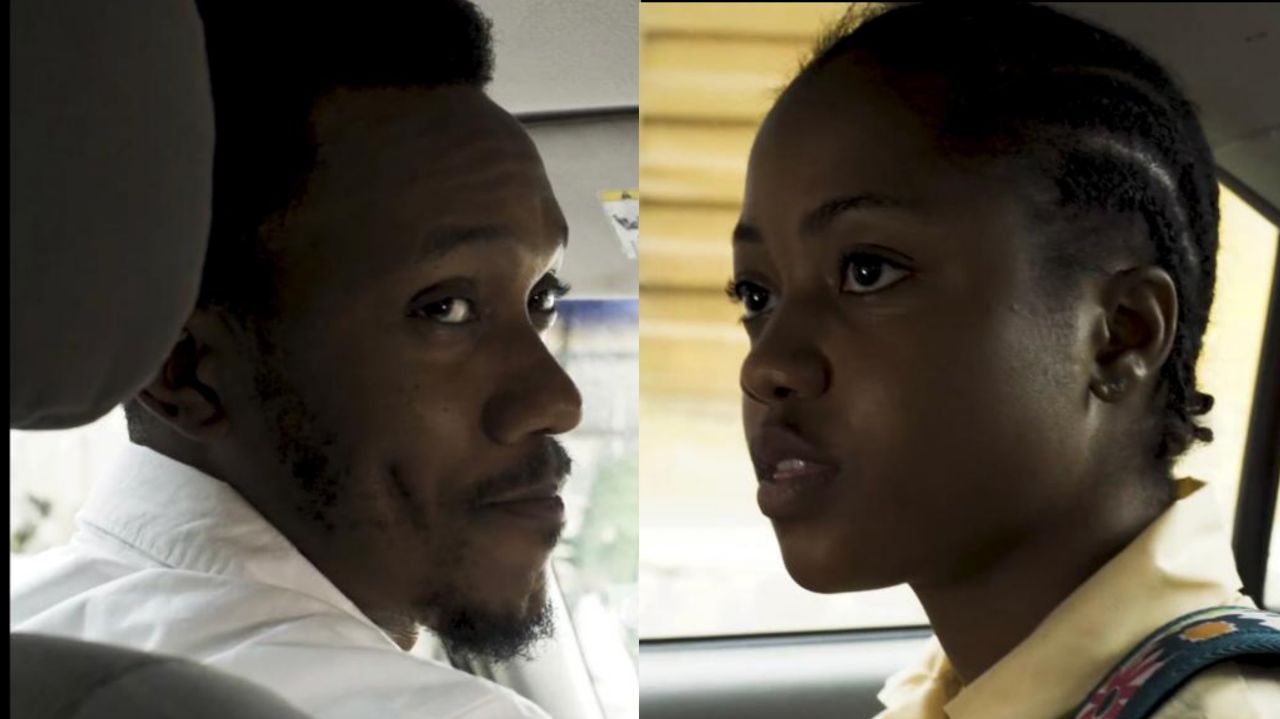 At this point, viewers might imagine that they understand where the film is going. Even I thought it was a simple enough story on the need for kindness and empathy. But at 17 minutes, screenwriter and debut director, Chiemeka Osuagwu, has enough time to make the film appear like it is going in one direction only to head off on a tangent, all the while feeling like an organic and compelling progression of events. One can argue that this short film is a guttural scream into society's void, clamoring for the need for more compassion. However, the way it does this is by showing us the exact opposite. It paints a picture of what we should aspire to, by portraying, in stark detail, the harsh reality of where we currently are.
Amara is on her way back from school with her friend, Yewande (Gbemisola Oluyemi), when she sees Victor's car again. At her friend's behest, she approaches him, with less hostility this time. Instead, she is grateful ("I forgot to say thank you before.") On the ride home, Victor finds out, through Yewande, the reason Amara was crying that morning. Yewande mentions the mathematics competition which Victor is familiar with, as well as the plan to have Amara stay at her place while her mother goes to the village. Victor has a heart-to-heart conversation with Amara, telling her that he understands her condition ("This also happened to me. That's why I'm just doing my OND.")
The next morning, Victor is there, outside Amara's house. She begs him to come with her to plead with her mother that she might change her mind on the matter. However, even this is a form of misdirection. The film understands what exactly it is doing and where it is taking the audience. Amara's mother remains unconvinced and threatens to come at Victor, the strange man who enters her house with her daughter, with a knife. The third act opens with the film completely subverting the audience's expectations, and though the situation it presents is harrowing and unfortunately prevalent in our society, in story form, at the hands of the clever filmmakers and actors, it is incredibly compelling, the stuff good stories are made of.
Samaria ends on a cliffhanger, the kind that makes your blood boil and a chill run down your spine in quick succession.
The title itself is a misnomer, done on purpose, to contrast how we associate kindness with the city where the person who helps the wounded man in the parable told by Jesus comes from, and the reality of the situation in today's world, especially in Nigeria. Brilliantly done, with nuance and attention to detail, Samaria is a triumph.
Share your thoughts in the comments section or on our social media accounts.
Keep track of upcoming films and TV shows with Google calendar.
Watch the short film on YouTube.