Heartbreaks do stir a bit of a storm.
It is episode 7 of TNC Africa's YouTube series and I must say that I'm still held down and haven't gotten tired one bit, well except for some characters that make me want to enter the screen and scream at them. Guys, do you recall episode 4's title ("The calm before the storm"), well, the first wave of the storm is here and it is raining heartbreaks and chaos. Episode 7's title is "A trail of Heartbreaks".
The weekend is over and Leo (Ikechukwu Onunaku) has a mood switch from lovey dovey to an irritating feeling of disappointment. Leo places a call to Idara after Tade (Teniola Aladese) leaves. He recounts what happened over the weekend, and expresses tiredness over the situation with Tade. Idara (Bimbo Akintola) tries to calm him and fixes a next-day session. Hmmm, one minute you can't get enough of her and now it's guilt. What exactly is going on here? Is it the baby situation? Or not just being able to commit? Because I feel it is the latter, as the baby situation can be explained.
---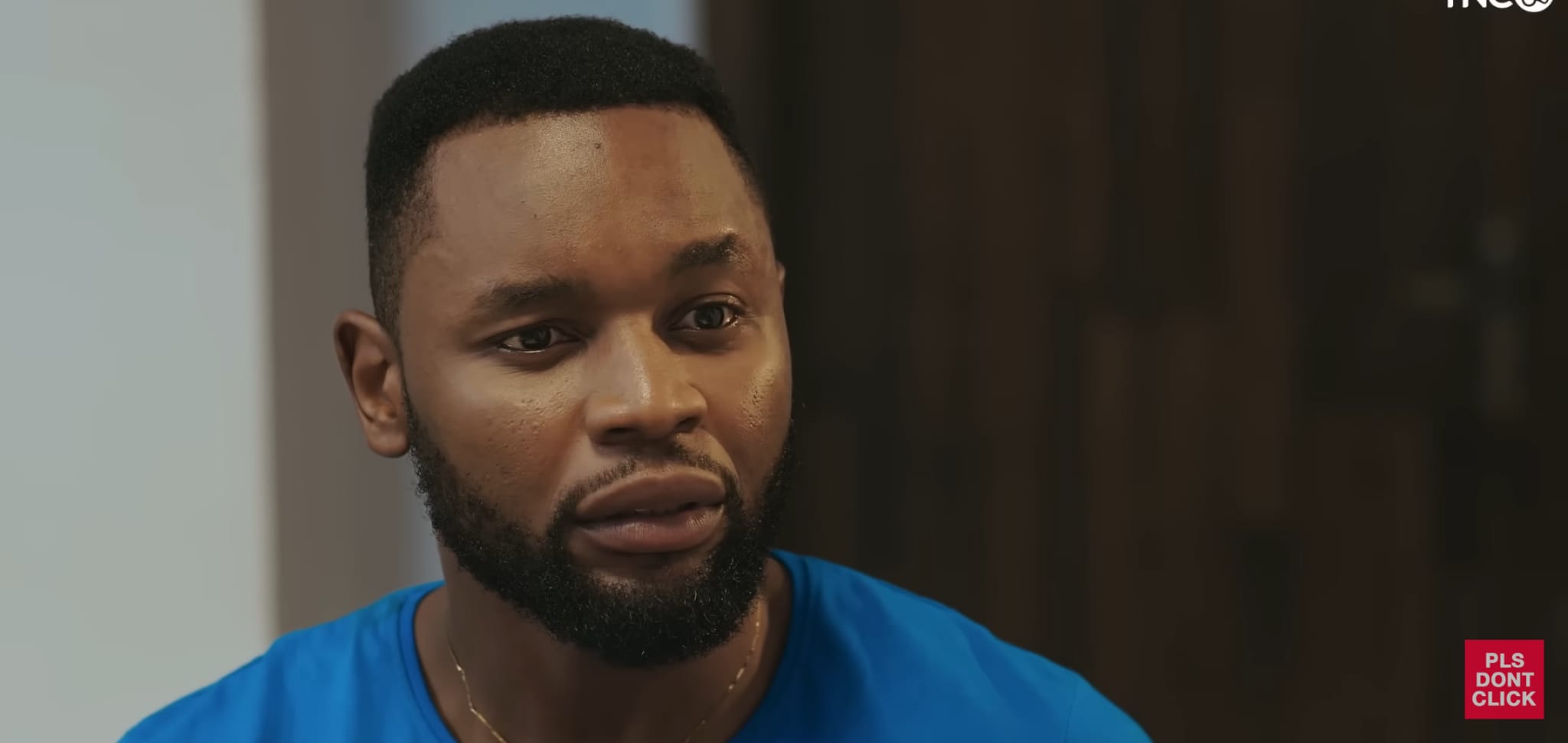 TNC Africa's 'Little Black Book' Recap: Season 2, Episode 6
---
Tade runs into an old friend in the hotel lobby and gives him a room upgrade. She is met with shock when London (Moet Abebe) hints that he is a male escort which is proved right when an older lady comes just at the nick of time asking for that guy's particular room. The trouble that emerges after this incident is jaw-dropping.
Leo's friend comes bearing gifts. Let's pause here. So earlier, Mr. Moshood (Jude Chukwuka) also came bearing gifts as he had pictures of a painting from the old hotel that got burnt which is now present in the new hotel. He goes straight to accusing Leo of intentionally asking the painting to be removed days before the fire because he was aware of the fire. Well, guys, as much as I enjoy Leo's character I must separate myself from that and accept the reality that what Leo did is wrong and could face punishment for the crimes.
Talking about crimes, back to Leo's friend's gift. Mr. Moshood, too, might be paying for impersonation as it is revealed that he isn't a staff of Eran Insurance and was only an ad hoc based on Captain's recommendation, insisting on a second investigation after undisclosed issues with Eran Insurance bosses. This proves my episode 4's prediction of Mr. Moshood being one of Captain's schemes. Wait, let me pour myself a glass of juice because I got this right. Jaiye (Paul Utomi) walks in and congratulates Leo's friend on welcoming a baby. This prompts Leo to reveal that he would also be having a baby with Kyenpia (Nengi Adoki), which leaves them in shock and is overheard by Tade who is passing by the office at that exact time. Tissue paper please, what an awful way to find out that the man you love and just spent a wild weekend with, is having a baby with another woman. 
As expected, Tade is blazingly mad and destroys the frame he gave her. But trust Jaiye to walk in just in time. He claims to have come with a hand of friendship as he apologizes and offers Tade the lead on the Magna deal. He further reveals that he and London had dated (Who didn't know that) and calls it foolish just like her relationship with Leo. That definitely is a low blow, especially with what she just found out. But honestly, the way the curtains later drop in this episode, this particular visit of Jaiye to Tade's office definitely isn't innocent at all.
---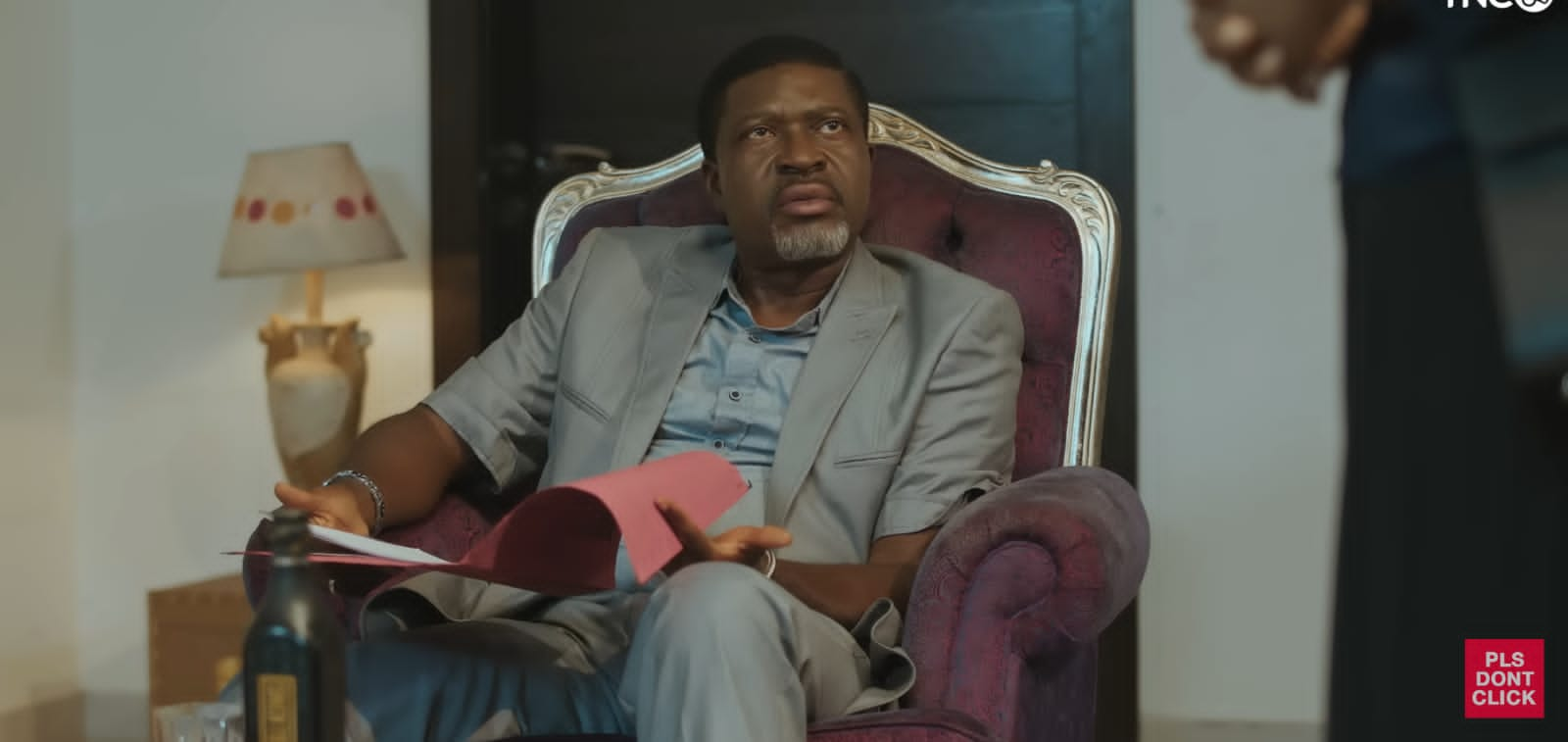 TNC Africa's 'Little Black Book' Recap: Season 2, Episode 5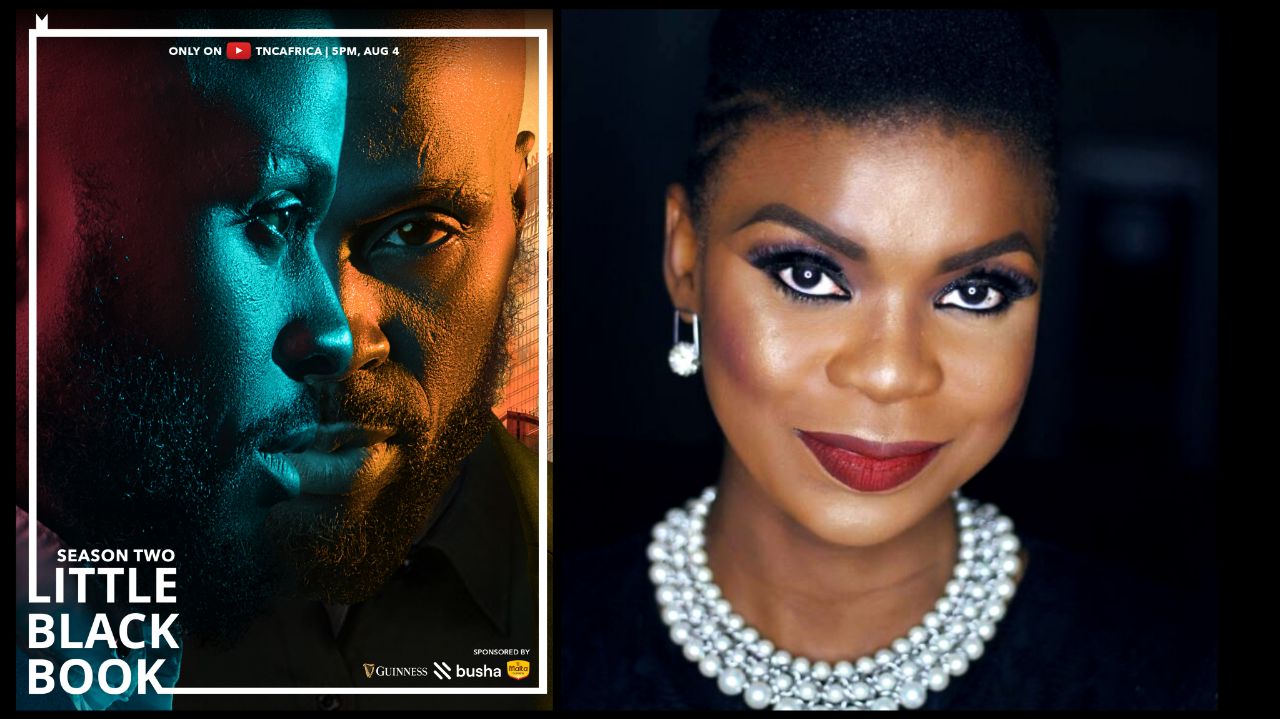 Belinda Yanga-Agedah on 'Little Black Book', Skill Set Shortage in Nollywood, and the Complexities of Directing
---
Next, Tade visits Captain (Kanayo O. Kanayo) as she expresses her frustration about everything going on but I spot a little manipulation on Captain's side. He reveals that he never asked her to report her findings about Jaiye and London. Ehn Sir, don't confuse all of us nah. Back to the gist, Captain comforts her and asks her to come to him anytime she feels frustrated.
Things go downhill from here. Talking about comfort, Cris (Floyd Igbo) wants to do damage control on what happened the day before. I honestly didn't know that a character I viewed as warm and innocent could get this cold and dark. Dami (Anee Icha) hands Cris another blow as she reveals the Junior Partner position means she would have to move away. Cris is heartbroken as he leaves but this is after Dami says some very shocking things like Zainab makes him happier than her, he gets too attached and the topping of it all, he has abandonment issues. Egbami, see pot calling kettle black. This relationship or situationship has just got drowned by only the first wave of the storm.
Leo finds Kyenpia in pain and rushes her to the hospital. Sadly, they lose the baby and Kyenpia shuts him out afterward as she refuses to grieve or rather chooses silence as opposed to tears.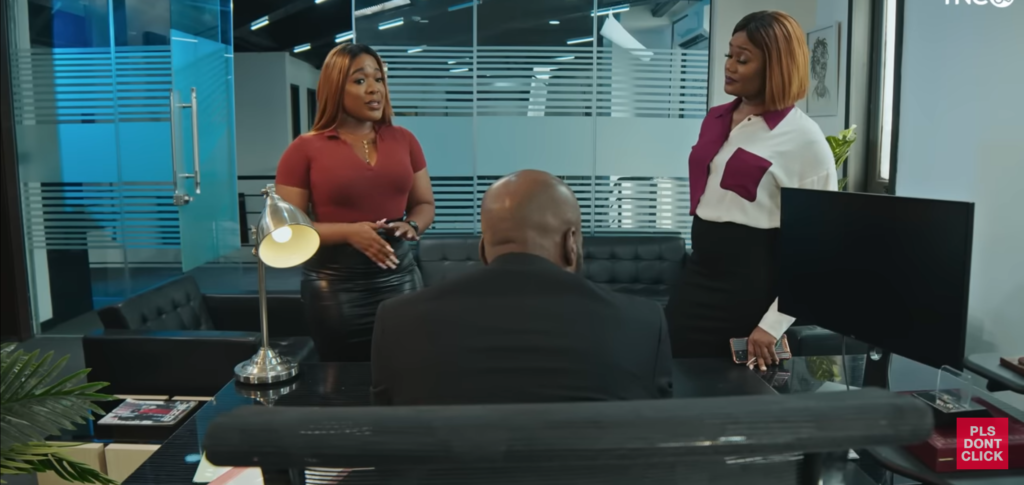 This wave is definitely knocking things down. Tade is arrested in connection to the death of her friend's guest as London delivers her as a scapegoat in the guise of trying to control things. Jaiye is also missing while the trouble looms. Emelda (Bimitan Adegoke), on the other hand, confronts London and finally gets through to Leo who is able to squeeze info about Tade's location from London, but it seems too late as the lady in question is the wife of a former ambassador and the perpetrator in question has gone missing. Leo tries all he can but his friend advises that he calls Captain as Tade still couldn't be located.
Hmm, I don't think after all these events, Tade would still want to stay because she is definitely going through a lot wherever she is. This whole incident has London and Jaiye written all over and I think Emelda might have spilled the beans about their schemes to Leo when she asked to speak to him in private. I'm eager to see how this case unfolds.
As the curtain closes on this episode with the moment I have been waiting for, Zainab (Helena Nelson) finally confronts Cris about his cheating. She seems like she is wrecked by the news but swiftly pulls herself together. She doesn't even budge at Cris's fake tale of being fine with them ending the relationship. I think Zainab has something up her sleeve, with her strange reaction to this situation.
This is the beginning of the storm because secrets will have to come to light at this point. But will Leo be able to control the constant multiple personality switch when he has to confront Captain about his schemes.
Rating: A
Quiz: How well do you remember Little Black Book season 1.
Share your thoughts in the comments section or on our social media accounts
Keep track of upcoming films and TV shows with Google calendar
Side Musings
Thank you for making the runtime a bit longer.
Do GenZ's really react like that to something heartbreaking?
Can women be Yoruba demons too?
A new episode drops every Thursday on TNC Africa's YouTube Channel. We publish a recap every week before the next episode. #LBBSeries.