In a recent interview with WKMUp, Kayode Kasum shares "Obara'm exists because I wanted to make the kind of film that my grandmother would love to watch". True to his words, Obara'm is a movie Nigerian mothers or maybe even mothers around the world would enjoy watching—chastising errant characters, marvelling at the wits and talent of a child actor and accompanying emotional scenes with emphatic tears. In the village, Ihunnaya (Darasimi Nadi) is an open secret, one which only she is oblivious to as she heartily calls her loving grandfather (Nkem Owoh) Pápá, the only parent she has ever known. In a time of youthful exuberance and the chase of a good life in Lagos, Oluchi (Nancy Isime) becomes pregnant with Ihunnaya, she pins the pregnancy on the man she assumes is best placed to give her and her daughter the best life, the good life she has been craving, but life has other plans.
---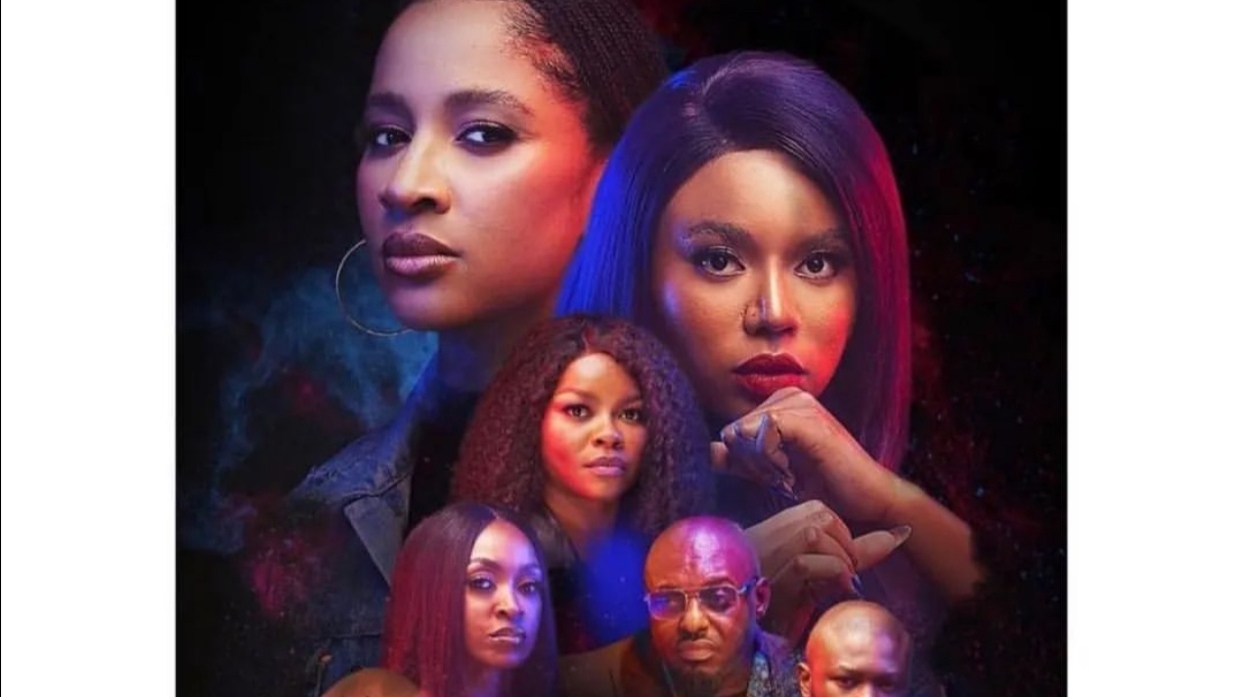 'The Set Up 2' Review: Thriller Sequel Tingles, But Story Gaps Persist
---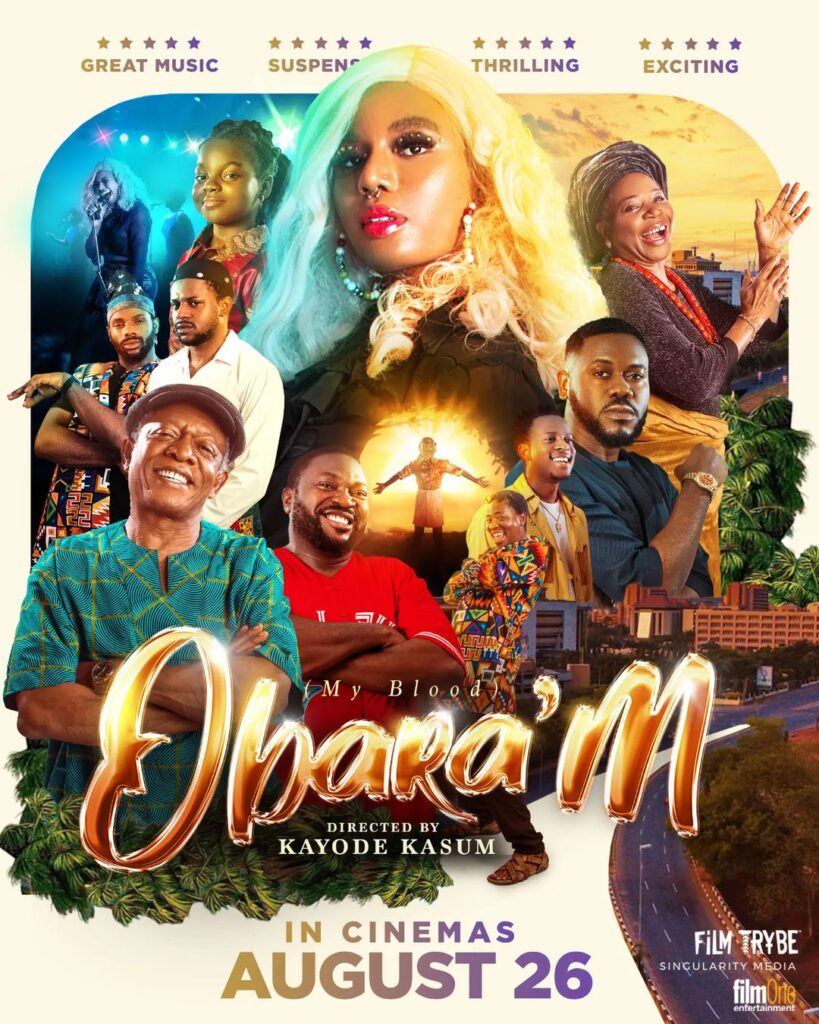 Oluchi ends up back in the village with her father, Humphrey (Nkem Owoh), still young and naive after the birth of her daughter and unable to endure a life of poverty with her father and daughter in the village, Oluchi takes off to Lagos again, leaving Ihunnaya behind to seek the good life through a struggling music career. She disappears for the next ten years and only returns to Ihunnaya's life when a family tragedy strikes. Finally, the responsibility she has been evading catches up with her and she must come to terms with her past, assume the role of a mother and experience rebirth.
Obara'm is driven by a compelling story, a truly Nigerian story with real-life dynamics that resonate with the average person. The film opens with the delightful singing of Oluchi and Ihunnaya, an adorable father-daughter relationship and a scowling Deyemi Okanlawon whose character's identity is revealed later in the film, a promising beginning to an interesting film. It starts off like a musical but this is not sustained as there seems to be a lack of stylistic definition – is it a musical or just a musically themed film? The use of music and singing is beautifully executed in some scenes but it looks nothing different from a regular drama with an intermittent infusion of elements of a musical. If it is intended to be a pure musical, it's a good attempt but it is not executed properly.
Kayode Kasum (Soole) is able to keep the film together while focusing on the emotional facets of the story which are well captured—grief, love, remorse, and joy, especially in the way Ihunnaya reacts to a situation of grief, her reaction is an apt portrayal of how an innocent ten-year-old child would act in the situation she finds herself.
---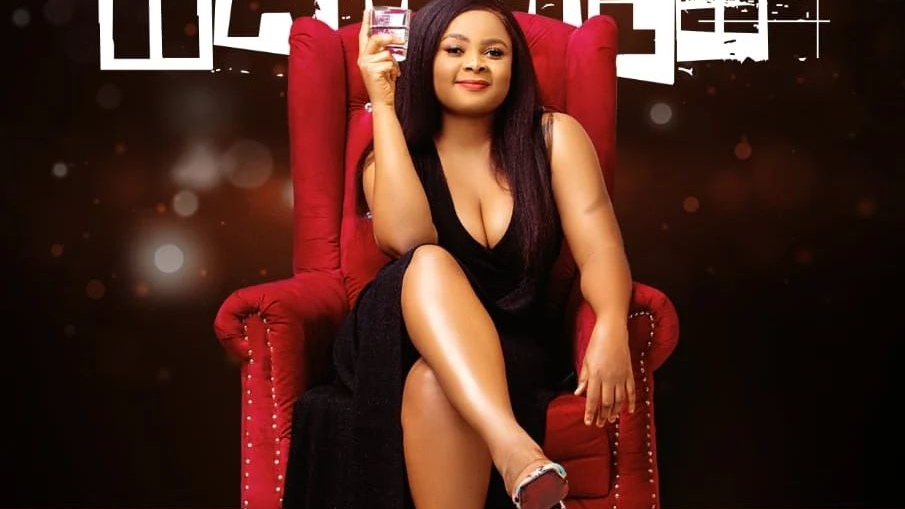 'Hammer' Review: Bimbo Ademoye Can't Save Aimless Script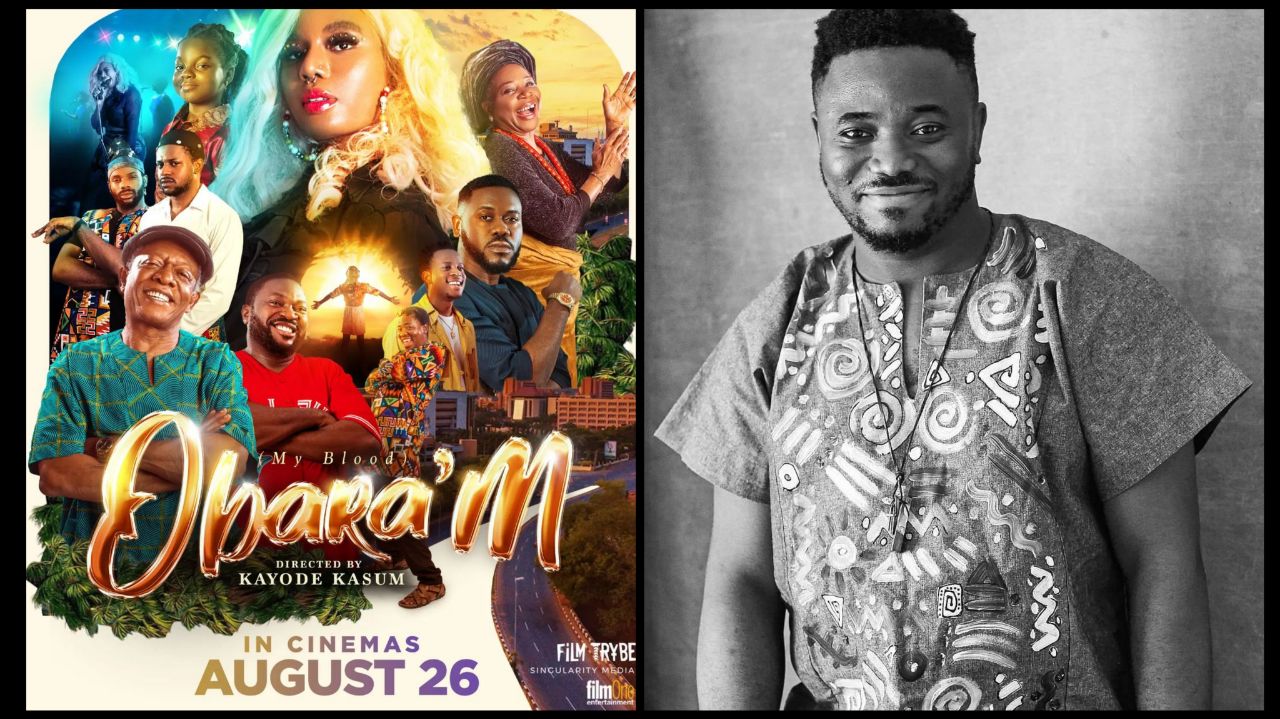 Kayode Kasum: "Obara'M Exists Because I Wanted To Make The Kind Of Film That My Grandmother Would Love To Watch"
---
One curious thing in the film is how some of the characters fail to age one bit in eleven years. Oluchi and Fidelis (Deyemi Okanlawon) and Bolanle Ninalowo's character do not have as little as a change in hairstyle in eleven years, the same time window in which Ihunnaya grows to become a witty ten-year-old, a detail that should have been paid more attention. There are also unnecessary scenes that distract focus from the plot and seem to have been set up just to give some cast more screen time.
Obara'm loosely translates to 'my blood', a story that explores and extols family virtues and other issues like paternity fraud. While the main plot and subplots complement each other well, some dynamics of it are untenable—how Fidelis and Bolanle Ninalowo's characters are made out to be bad guys despite being the victims of paternity fraud, something Oluchi seems to have no remorse for doing, "I wrapped the pregnancy around you but you were to blind to see it," Oluchi screams boldly at Bolanle Ninalowo's character. Fidelis who after eleven years is now married with kids is expected to rock his family's ship with a ten-year-old daughter he met months ago, an ultimatum is put upon him and his offer of support is rubbished.
Music and cinematography are a strong suit of Obara'm, one of the main reasons why it is an exciting film. One wonders why lead actors that could sing were not cast as the lip syncing and autotune effects are quite obvious which water down the experience. All of the cast give good performances regardless, with energetic performances from child star Darasimi Nadi as she shows incredible talent and potential, Nancy Isime, Nkem Owoh and Onyeka Onwenu, as they embody their characters very well. The supporting cast members are also well managed and do a good job.
While Obara'm might have been unnecessarily drawn out with a needless closing scene that reduces the intensity of the story, you are assured of leaving the cinema happy with what you have seen. You should definitely go and see Obara'm. 
Obara'M was in cinemas in 2022 and starts streaming on Netflix on June 16.
Rating: 7.2/10
Share your thoughts in the comments section or on our social media accounts.
Sign Up: Keep track of upcoming films and TV shows on your Google calendar.
Side Musings
There really shouldn't be this kind of sound issues.
This is Nigerian cinema?
Women supporting women.
Avoid scenes you can't execute well.
Great Church scene.
Nigeria does not have child labour laws?
Why is the video glitching?