There are consequences to misdeeds.
"Ah ah ah" is what I found myself screaming throughout this episode. Guys, the second wave of the storm is here and it's breaking down more things. Honestly, I felt things toned down a bit too low this time but let's get right to the recap and I will give you all my takes. Season 2 episode 8 of TNC Africa's Little Black Book will be titled "Cold Second Wave".
---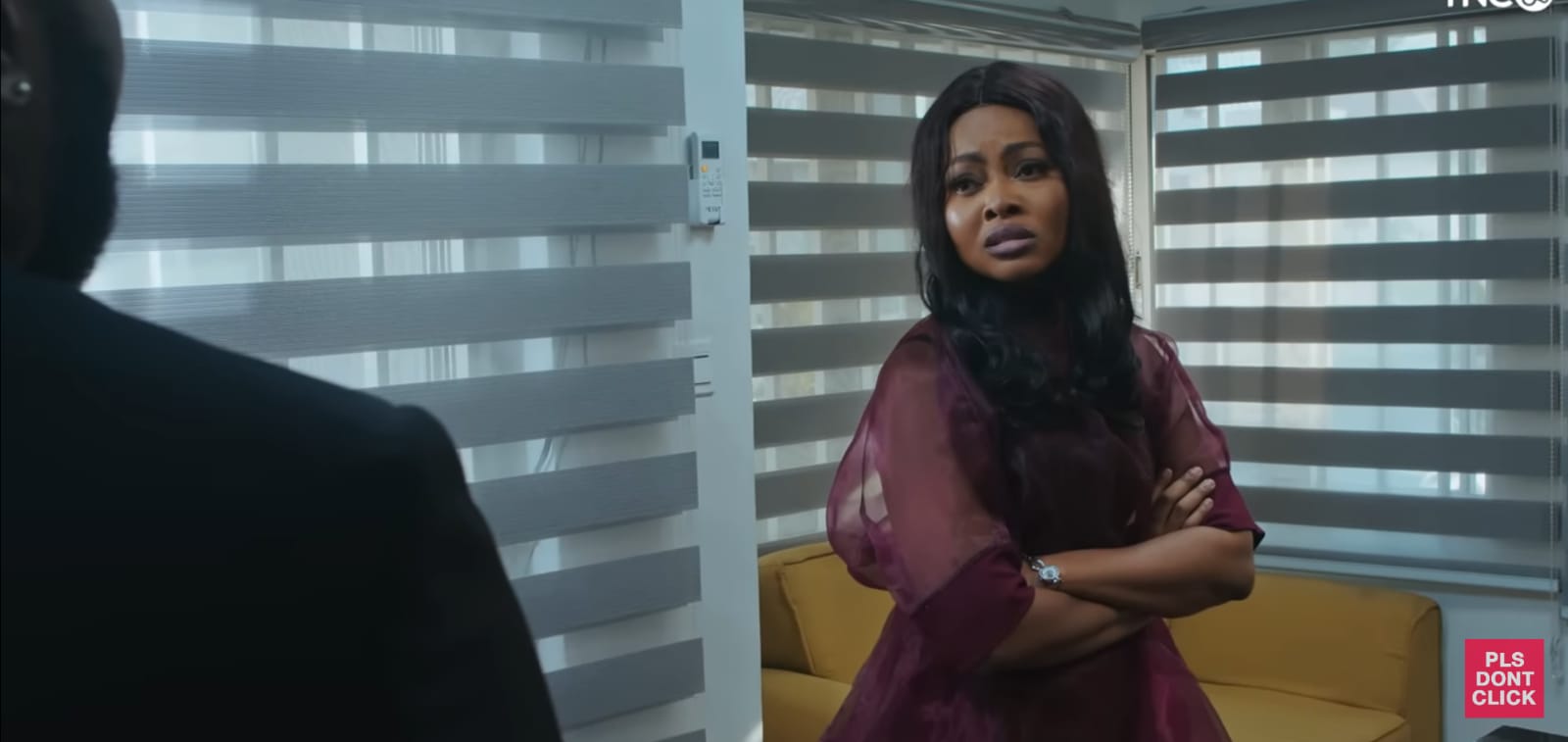 TNC Africa's 'Little Black Book' Recap: Season 2, Episode 7
---
We begin with a big win. Tade (Teniola Aladese) has been released and it's all thanks to Jaiye (Paul Utomi) who even brings her back to the hotel. She proceeds to her room with Brian (Michael O. Ejoor) only to meet Leo (Ikechuwu Onunaku). Tade has what I can only describe as a cold outburst toward Leo not bothering to get her out. She reveals she is aware of his mental issues and the changes from burning the hotel, an overnight alcoholic problem, to the baby with Kyenpia (Nengi Adoki). Leo stands there with little to defend himself, showing little signs of shock as she reveals knowing about his dual personality and slight reaction of embarrassment due to Brian's presence. First of all, Tade almost lit the roof on fire when she caught Cris (Floyd Igbo) and Dami (Anee Icha) together. Is this toned-down outburst to someone she adores so dearly because she is physically weak from the chaos or just a character flaw? Also, Leo's expressions are quite cold throughout this episode. For God's sake, she is spilling very delicate information in the presence of an outsider and in an open space. Lastly, why is Brian here in this scene? The information he has heard is enough for him to take down Leo if he wants to.
Next is Kyenpia who is clearly heartbroken about the miscarriage but doing so much to stay strong. It is sad, but she needs to open up and let those emotions flow so they won't eat her up.
Brian is really being a sweetheart honestly and one wonders why Tade wouldn't just go for this dashing box of no chaos. Well, Brian stays over to take care of Tade and questions why she is still here after all he saw and all she told him the night before. Tade gets cut by Leo's calls which Brian picks up and responds to, telling him to back off. Brian reiterates that he is always here for her and she confirms that she is still thinking about his job offer. 
What's it with these women and tough skin? Dami stands firm at first that ending things with Cris (Floyd Igbo) didn't shake her, but soon breaks down when she reveals the relocation to Kenya. She cries and expresses not wanting a long-distance friendship or being without Cris as Tade comforts her. It's sad, but at some point or the other, we see how adulthood brings split to various types of relationships.
Emelda (Bimitan Adegoke) has a good laugh at London's expense as she reveals Tade's release and Jaiye's hand in it. London (Moet Abebe) is clearly furious and we realize that this scheme was all London. As London fumes about Jaiye's coldness, Jaiye makes it known that she is fired based on Leo's orders which he agrees with. London threatens Jaiye with all the dirty deals they had done in the hotel, but she forgets that Jaiye is just as cunning. He reminds her whose fingerprint and name are all over the deals. What a wawu, but, honestly, is Jaiye turning a new leaf or does he have something worse up his sleeves.
---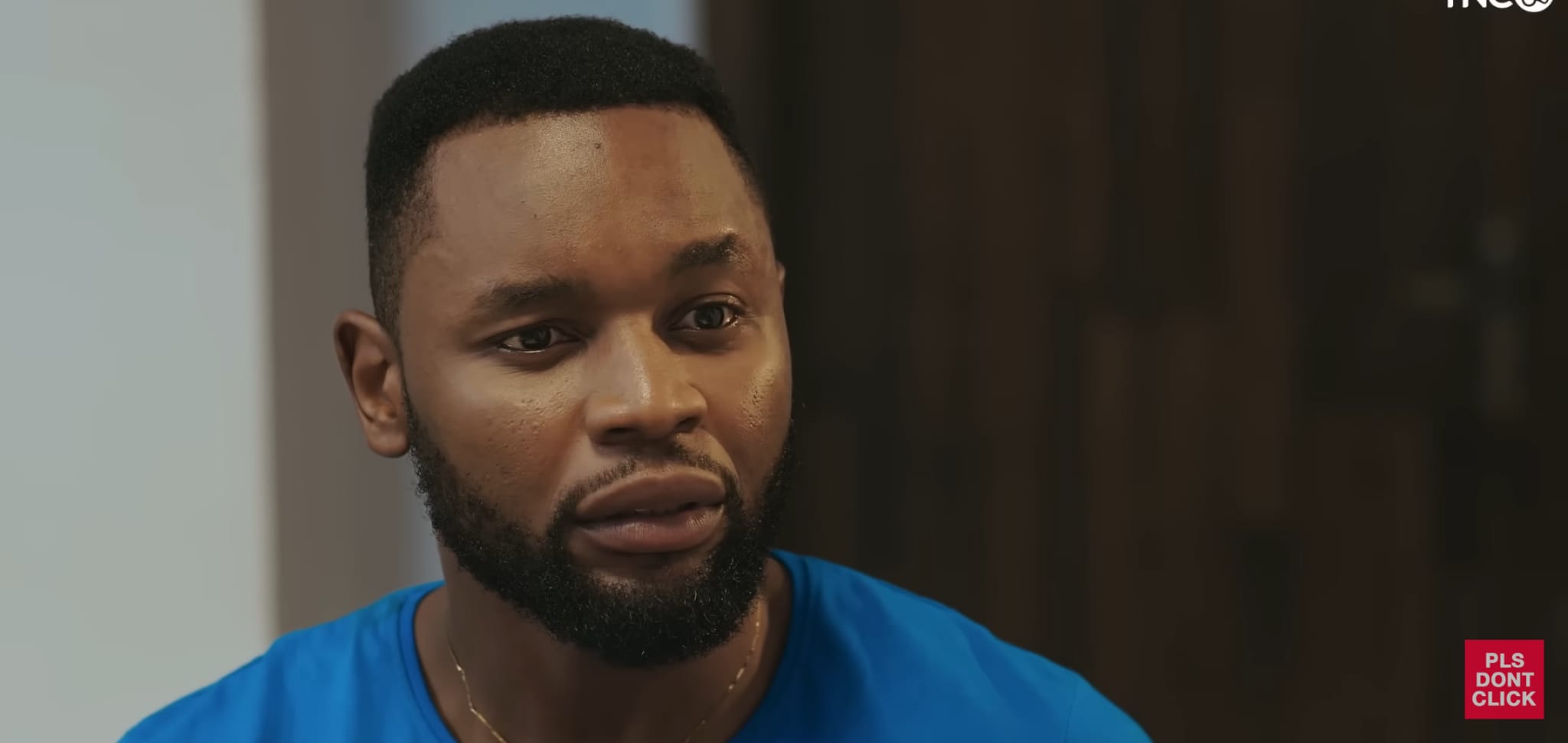 TNC Africa's 'Little Black Book' Recap: Season 2, Episode 6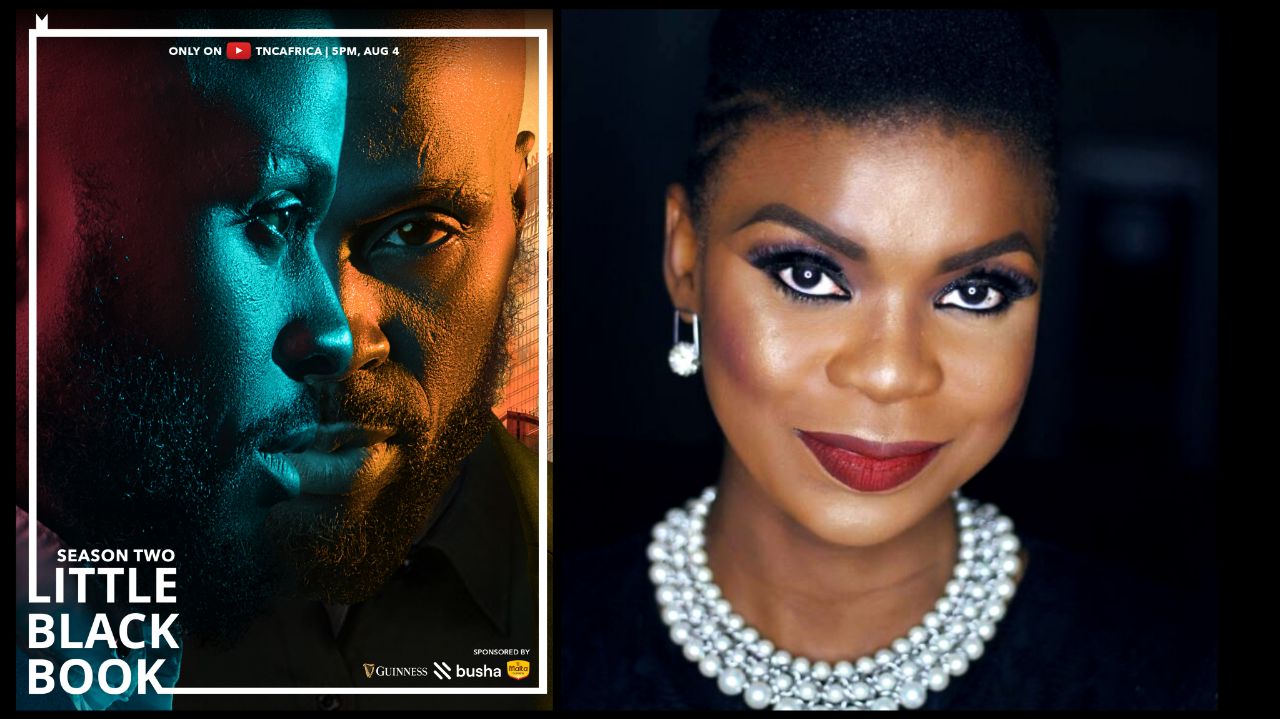 Belinda Yanga-Agedah on 'Little Black Book', Skill Set Shortage in Nollywood, and the Complexities of Directing
---
Wait, when is Tade's birthday actually cause this birthday topic has been on for a long while. Back to the gist, Cris pays Tade a visit and they get talking about Cris's relationship dilemma, as Tade reveals that they both have to stop pretending and realize that their parents' separation scarred them. Hmmm, could this be why Tade is holding onto Leo. Cris also reveals that Leo is the reason he has his business today as he was the one who invested in it, which comes as a surprise to Tade.
Several gifts are delivered to Tade, one of which is a letter with what looks like reservation tickets. Hmm, who is the mystery sender?
Things get a little shaky as London tries to plead with Leo, but she is turned down. However, she doesn't go down alone. She reveals that Jaiye made her do dirty deals and had slept with Tade, advising Leo to be careful with him.
A little further, Leo lands Jaiye a big blow as he fires him and asks him to leave immediately while not stating if this is because of Tade or because he is aware of the dirty deals he and London made. Jaiye is struck with confusion, but definitely looks vengeful. He looks like he won't be going down without setting the place ablaze. Leo hands over the keys of the company to Emelda as he intends to take some time off. We soon find out why.
Kyenpia is still adamant that she is fine about the miscarriage as Leo meets up with her and she informs him that she will be going ahead with the ovary removal. Please, you people should come and stop Kyenpia, please, cry, break things in fact (don't abeg), leave work for a while but don't give up on trying again.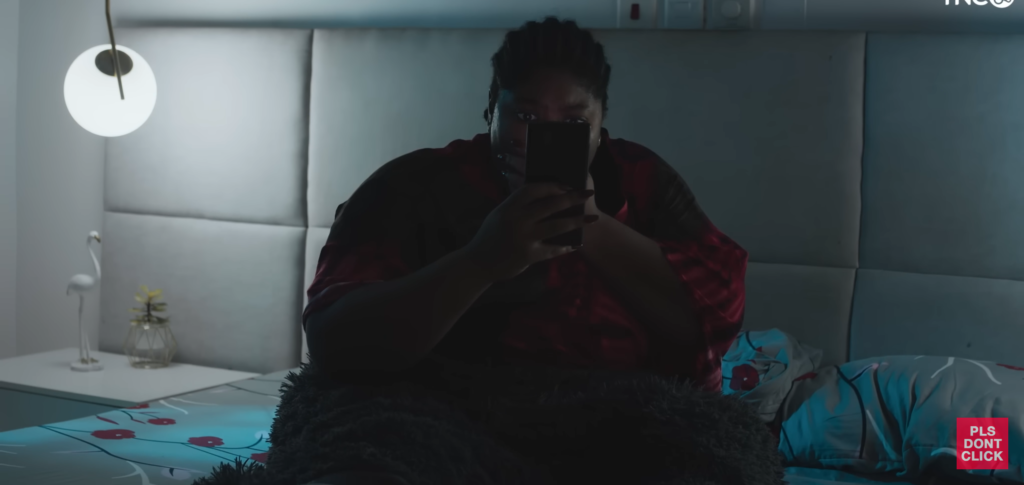 You people should give me an award at this point because my predictions have been spot on. Zainab (Helena Nelson) fires back and goes below the belt this time. Dami wakes up to shocking news of her romantic affair and nudes with Cris all over the internet. Dami is instantly shattered and things get messier because Cris is in the dark until she informs him. Zainab makes a twist as she plays innocent, revealing she found out online like everybody else. Tade gets hate messages as she is dragged into this as Zainab whilst making a statement reveals Tade's identity and relation to Cris. This forces furious Tade to move back in with Cris as she threatens to press charges if Dami loses her job. Yes, sadly, Dami's job is on the line as she goes in to face a panel at her work. Cris is also in a wreck as he has started to lose clients.
The episode's curtain closes as we find out the reason Leo has taken some time off work. It's time to find out what's behind that door in his nightmares as he heads over to Idara's (Bimbo Akintola) office and declares being ready to get it done. 
People must face the consequences for their misdeeds, Leo might get caught for burning the hotel, Jaiye might lose his brewing revenge, Dami might lose her job and Cris might lose more than a good fraction of his business but, more importantly, Zainab has to be reprimanded. I believe this sheds light on revenge porn as a menace in our society. People getting embittered and doing much worse to get back at a hurt done to them or just even in the name of tarnishing people's image.
I didn't enjoy Tade's reaction to Leo not getting her out of the police situation, Leo's reaction to her spilling crucial secrets in the presence of a stranger and Leo's reaction to Jaiye and London's dirty deeds and I fear the series might be reducing its tempo in terms of characters' reactions to situations. Don't do it because I will be heartbroken and I won't respond so coldly like Tade, I am war, I'm indaboski.
Rating: B-
Quiz: How well do you remember Little Black Book season 1.
Share your thoughts in the comments section or on our social media accounts
Keep track of upcoming films and TV shows with Google calendar
Side Musings
Revenge porn should be a criminal offense and people should get dragged by their hair when they do it.
Is the beginning of the fear of people in Tech. (winks)
Please speak up to the right people when you're hurting.
I will be adding the title Best in Prediction to my name. (claps)
A new episode drops every Thursday on TNC Africa's YouTube Channel. We publish a recap every week before the next episode. #LBBSeries.