Zambia's first Netflix feature film, by homegrown director Kenny Mumba, chooses to explore a poignant issue in Zambian society (and the African society at large, especially Southern and Eastern Africa): the negative stigma experienced by people living with albinism. Using the life of popular Zambian singer, John Chiti, as inspiration, the film, written by Lawrence R.J. Thompson, depicts the life of a boy living with albinism whose unwavering resilience helps him to defy all adversity in a society that would rather have nothing to do with him. 
---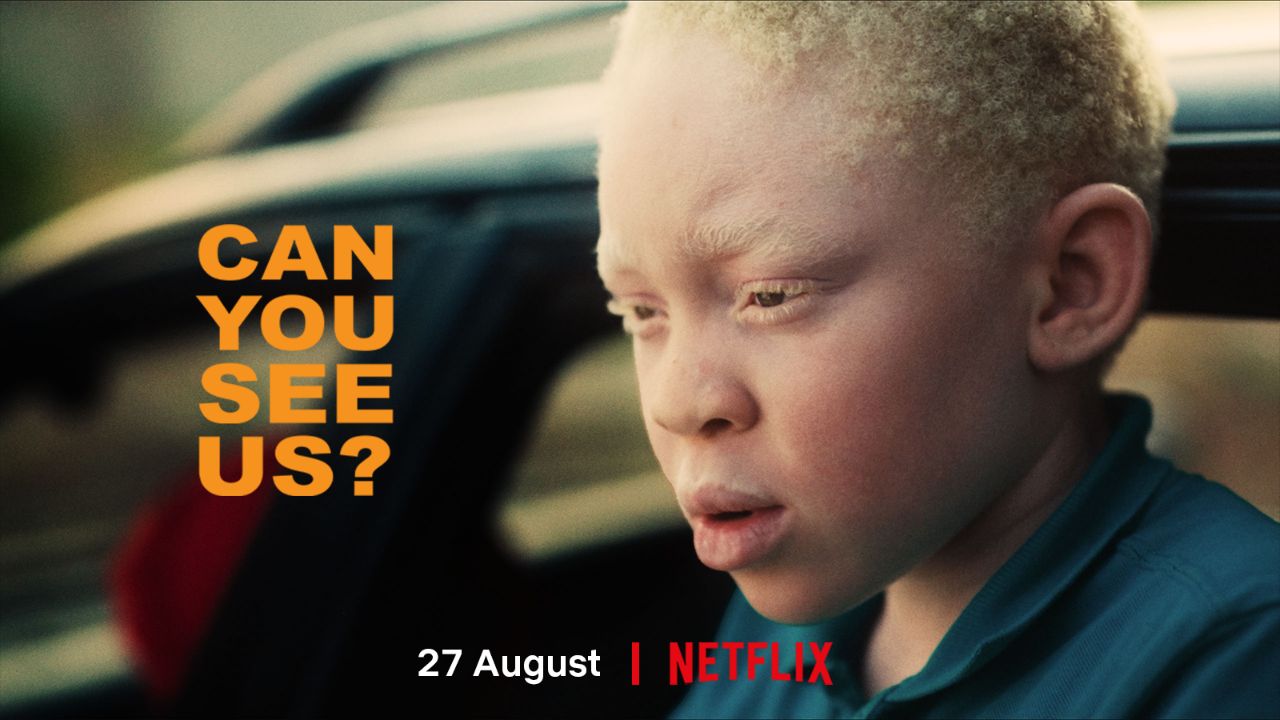 Everything You Need to Know About 'Can You See Us?', First Zambian Film on Netflix
---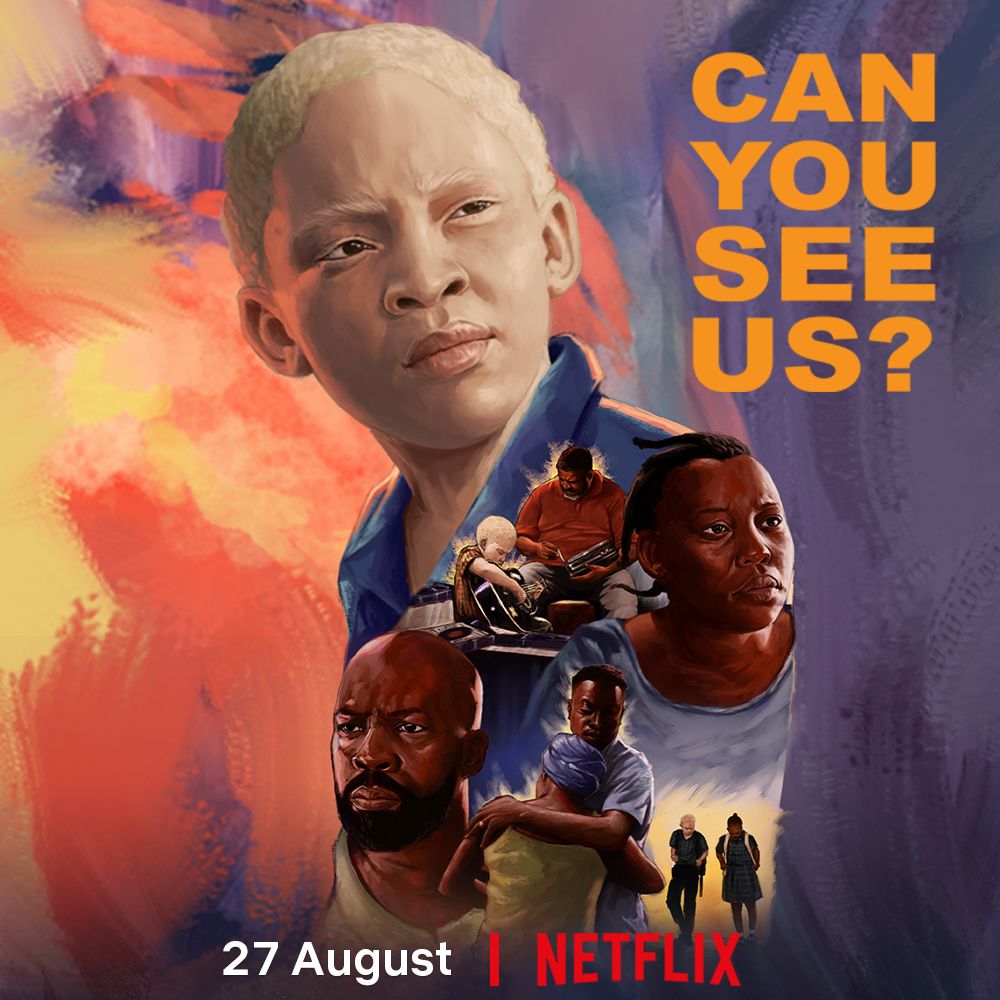 Can You See Us opens with a nervous Kennedy (Kagwa Chileshe) looking for transportation for his wife, Chama (Ruth Jule), who is in labour. They are expecting their first child. Kennedy is excited and is barely able to sit as he awaits the birth of his child. But the excitement is quickly replaced with a look of disappointment as soon as he sees the child, "whatever that thing is, it is not my child," he says. Chama has given birth to Joseph (Thabo Kalamba, George Sikazwe) a child with albinism, a Mwabi, the popular slur used to describe them.
Joseph's struggles begin from the moment of his birth, as he suffers instant rejection from those who should love and protect him. His mother, Chama, is thrown out with nowhere to go, but they find solace with Martin (Kondwani Elliot Zulu), who marries her and adopts Joseph as his. Despite this, Joseph's life only gets more precarious–"what people do not understand, they fear and what they fear, they seek to destroy." He is shunned and bullied by his peers and barely survives a gory attack from ritualists. Nonetheless, in the midst of the chaos, Joseph is able to make friends that would make a difference in his life: the Madman (Robert Nyirenda), another misunderstood character and Sharon (Marie Ndhlovu, Chipego Mwiinga).
The prejudice of society to a phenomenon it does not understand and its obtuse reactions in these situations are well explored in the film. Shown especially in Joseph's parents. His father rejects him after one look at him and wouldn't touch him. Even from his mother who becomes obligated to take care of him, her actions show that she might have treated Joseph like other people if he wasn't her son. She discourages him from accepting himself whilst telling him there is something wrong with him and avoids having more kids because of the fear of birthing more babies with albinism.
---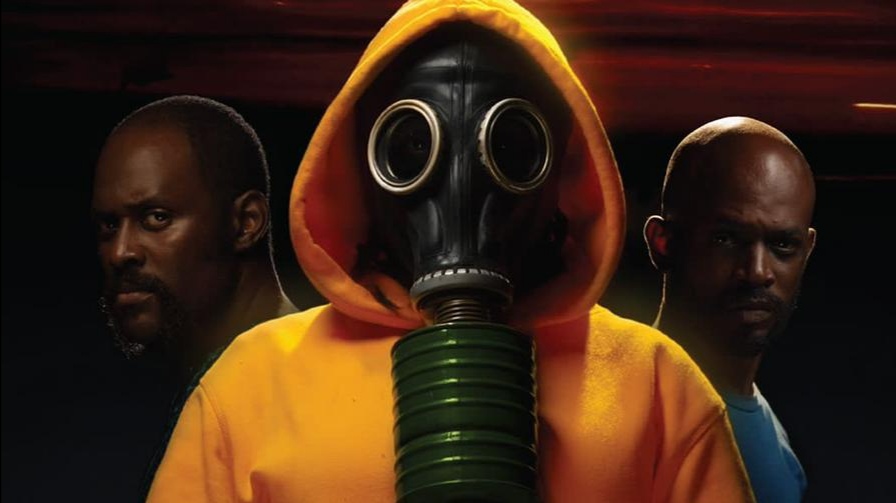 Movie Review: 'The Girl in the Yellow Jumper' and Questions of Verisimilitude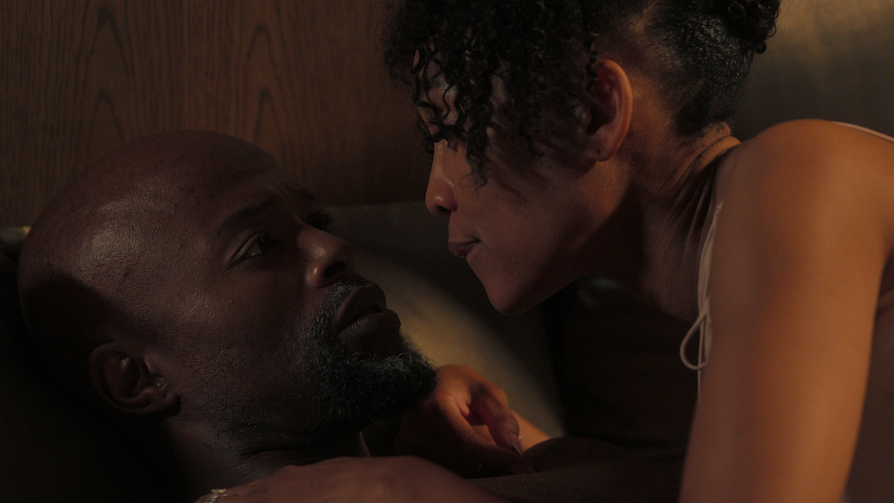 'Fatal Seduction' Season 1 Review: South African Netflix Series Fails to Seduce
---
Can You See Us is a touching portrayal of strength in the face of adversity. Joseph suffers rejection at birth, constant bullying, lives in constant fear for his life, and experiences family tragedy. But his resolve never wavers. "I will make them understand me," he says. The originality of the plot and storytelling heightens the profundity of the theme of the film. We do not see a person living with albinism but a human trying to find their way from darkness to light. Although the story loses steam towards the end, finding an easy way out with a denouement that doesn't do justice to the story, it still manages to retain most of the poignance.
The storytelling is aided by Rick Joaquim's impressive cinematography. Creative shots help to effortlessly transmit the relevance of actions, while capturing the expressions and emotions of the characters, played by an efficient cast. Although the acting starts out mechanical, they soon get into their groove to give good performances. Thabo Kalamba's depiction of Joseph is the highlight of the acting performances, a commendable performance by the child actor who is a young girl in real life.
Can You See Us highlights the several implications of the stigma faced by individuals living with albinism in Zambia and neighbouring countries. Punctuating the action with scores that are sweet to the ear, the film does not only humanise the struggles of these alienated humans, but it is also pleasant to watch.
Can You See Us premiered on Netflix on August 27, 2023.
Share your thoughts in the comments section or join the conversation on Twitter.
Sign up: Keep track of upcoming films and TV shows with Google Calendar.
Side Musings
What is Jennifer's problem?
The music industry must be really small for him to blow up like that.
Pain, pain
It would have hit a more emotional chord if Madman had seen Joseph at the top of the path that he set him on rather than the father who added little value to his life.
The father did not deserve the redemption.
The greatest truths are the simplest ones, word!