The first episode of Fatal Seduction begins with a montage of sexual scenes that will appear later on in the show: a man taking off a woman's underwear, two naked bodies sprawled on a car and fingers running over body parts with feverish fervor. A voiceover accompanies these scenes, "sex, fornication, fucking is a compulsion, a primary urge" and then goes on to say something about society and love and desire in an attempt to be deep but ends up eliciting an eye roll. That, in a nutshell, is the essence of Fatal Seduction—a show trying to balance the driving force of sex and the many twisted ways it can manifest. The key word here is "trying".
---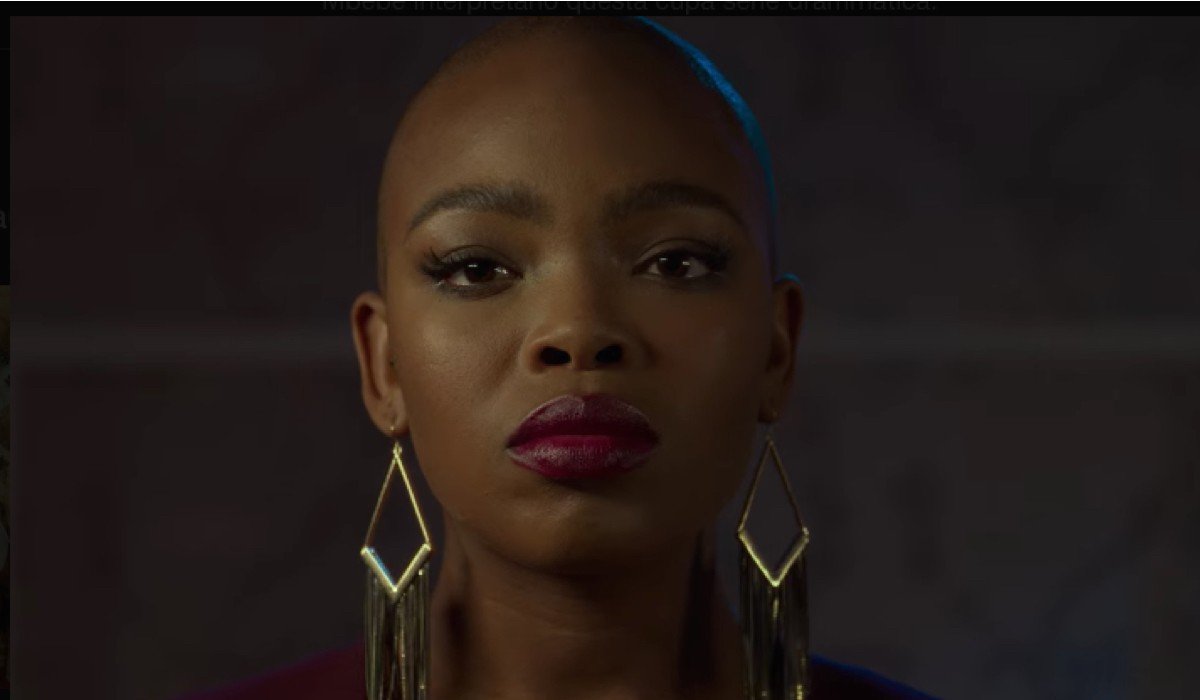 'Savage Beauty' Review: Compelling Characters Make for Another Exciting South African Netflix Drama
---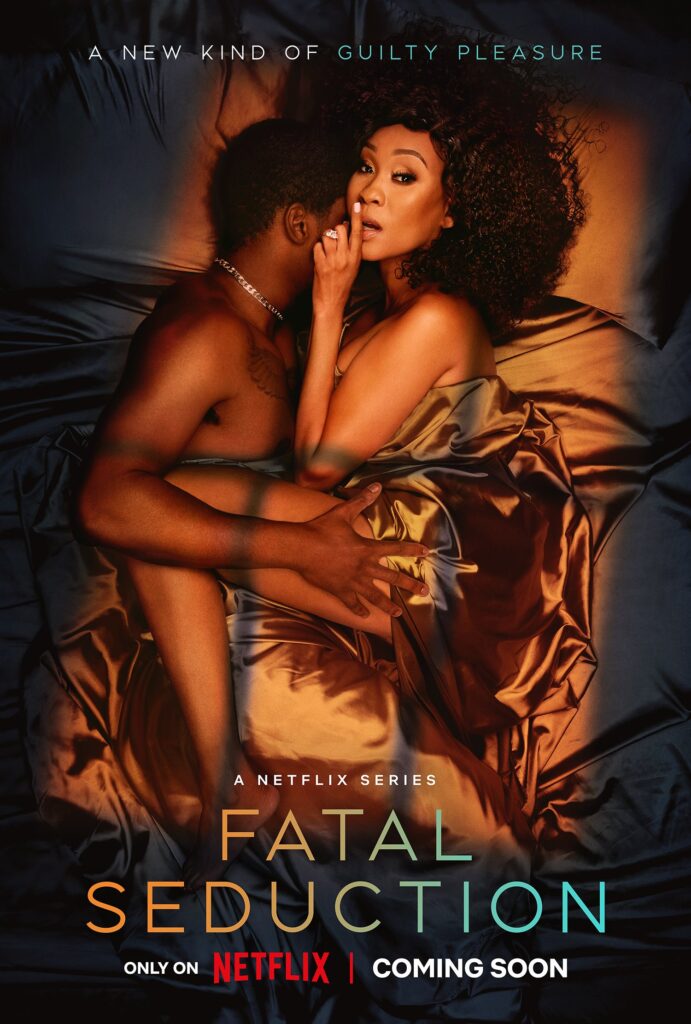 Created by Steven Pillemer and based on Dark Desire, a previous Mexican Netflix series, Fatal Seduction follows Professor Nandi Mahlati (played by Kgomotso Christopher) who gets into a passionate affair with a young man—Jacob played by Prince Grootboom—she meets on a weekend getaway and the consequences that follow and truths that come to light.
With seven episodes of about thirty minutes each, Fatal Seduction, an erotic thriller, sometimes assumes a type of brilliance that it does not carry, turning and twisting in ways you can see long before they happen. As the show progresses you might wonder why Nandi's affair carries so much punishment almost like a sexist warning to women while her husband, Leonard (played by Thapelo Mokoena), is absolved by the plot. That aside, the acting is limited by the plot and sometimes a lack of range. Nandi is always stiff, her voice hushed at all times even when it requires a different energy, one might wonder if she is scared to act. This does not help the sex scenes which do not match the genre the show exists in. The moments of risk lack any danger, the seduction is empty like a chasm exists between the characters that supposedly want to undress each other. There is something aseptic about the way sex is presented here: a sex scene that occurs in a car workshop is suspiciously clean, no sweat, no motor oil; if these people really wanted each other they would want each other.
The main plot of the show does little to help its prospect, relying instead on painfully limiting the intelligence of the characters and trying to meld two murders together awkwardly. Nandi keeps on making hair-pulling decisions that seem to just extend the plot and Jacob is sometimes confused if he is a stalker, boy in love, or son seeking revenge.
---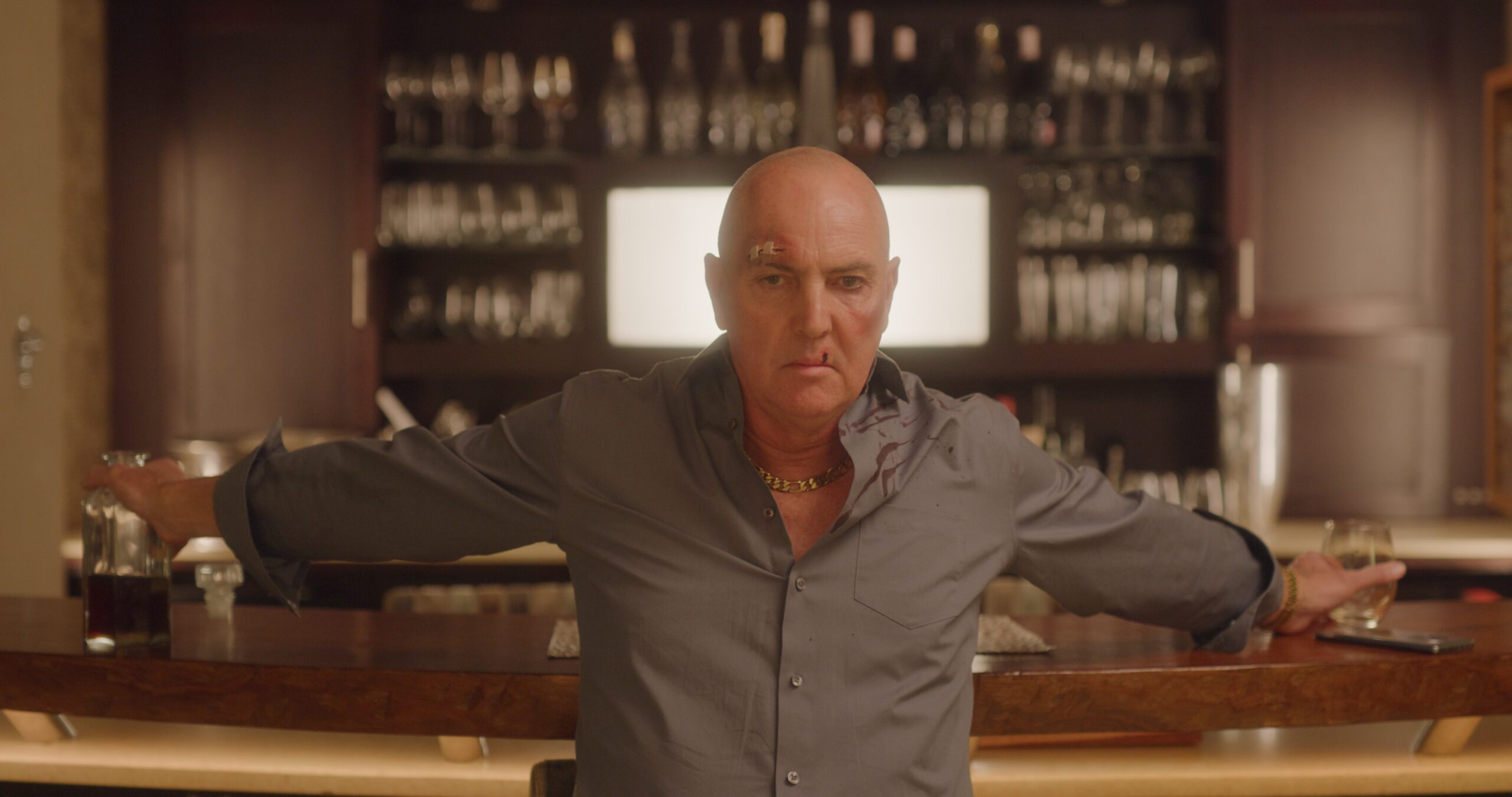 'Ludik' Review: Gripping South African Crime Drama with More Bark Than Bite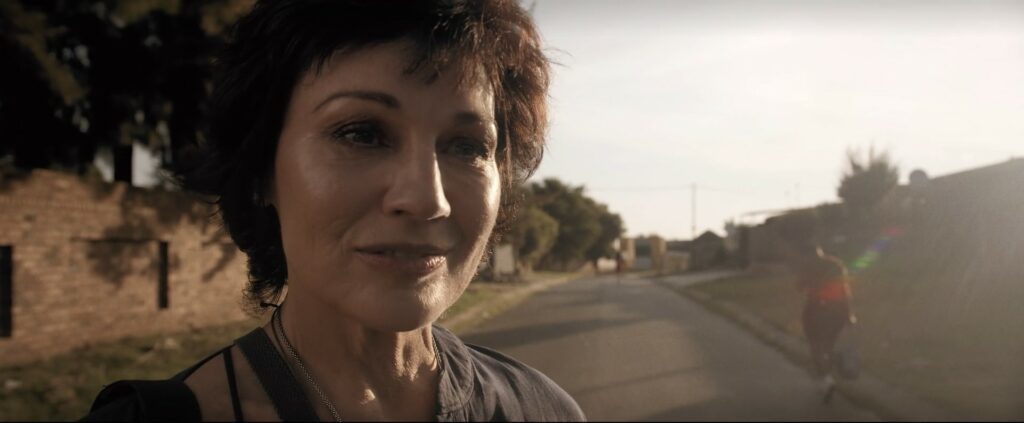 'Jewel' Review: Adze Ugah-Directed South African Psychological Thriller Comes Out Lacklustre
---
Like dumb decisions are genetic, Nandi's daughter, Zinhle (played by Ngele Ramulondi), carries a subplot that could have said more about our relationship with the internet but instead clumsily ties itself to the main plot. But in one of the better parts, she also is involved in a budding queer love story with Laura (Frances Sholto-Douglas) that is intriguing but underexplored.
Cape Town seems to be the star of this show with the way the city is constantly framed. Sweeping views of the ocean side and drone shots of the city captivate you while Vuyo Mahlati (played by Nat Ramabulana) runs around the city trying to piece together the puzzle. Playing a former cop turned private investigator, he is one of the better actors in the show and gives some life to a murder that serves as the central mystery. The show rolls along to a forced cliffhanger as all the characters confront the people whom tensions have been brewing with but none of the murders are solved and it leaves you not too concerned about them.
Fatal Seduction does little to subvert the soap opera tropes, which isn't exactly a crime, but it does something worse by even regressing these tropes. So you end up with uncommitted sex scenes, confused characters and a story that thinks itself groundbreaking but is just something borrowed. 
Fatal Seduction is streaming on Netflix.
Share your thoughts in the comments section or on our social media accounts.
Keep track of upcoming films and TV shows on your Google calendar.
Side Musings
Nandi always moves like she's trying (and failing) to seduce everything she touches.
Having sex on a car seems deeply uncomfortable. 
I literally yelled at Zinhle when she showed up at the auto shop and started flirting with the owner instead of focusing on what was important.
Lack of chemistry is killing my people.