Tamara Jola-Scott (Sandra Okunzuwa), daughter of rich Lagos socialite Jolayemi Scott (Patrick Doyle), is a spoiled rich kid who treats everyone (friends included) as if beneath her. The news of her father's involvement in an embezzlement scheme and his impending arrest abruptly ends her wedding day preparations. All their properties are to be seized, her wedding is cancelled, her fiancé's father (also her dad's business partner) is not interested in a union with someone who steals from him and to cap it all her fiancé, Demola (Timini Egbuson), wants nothing to do with her.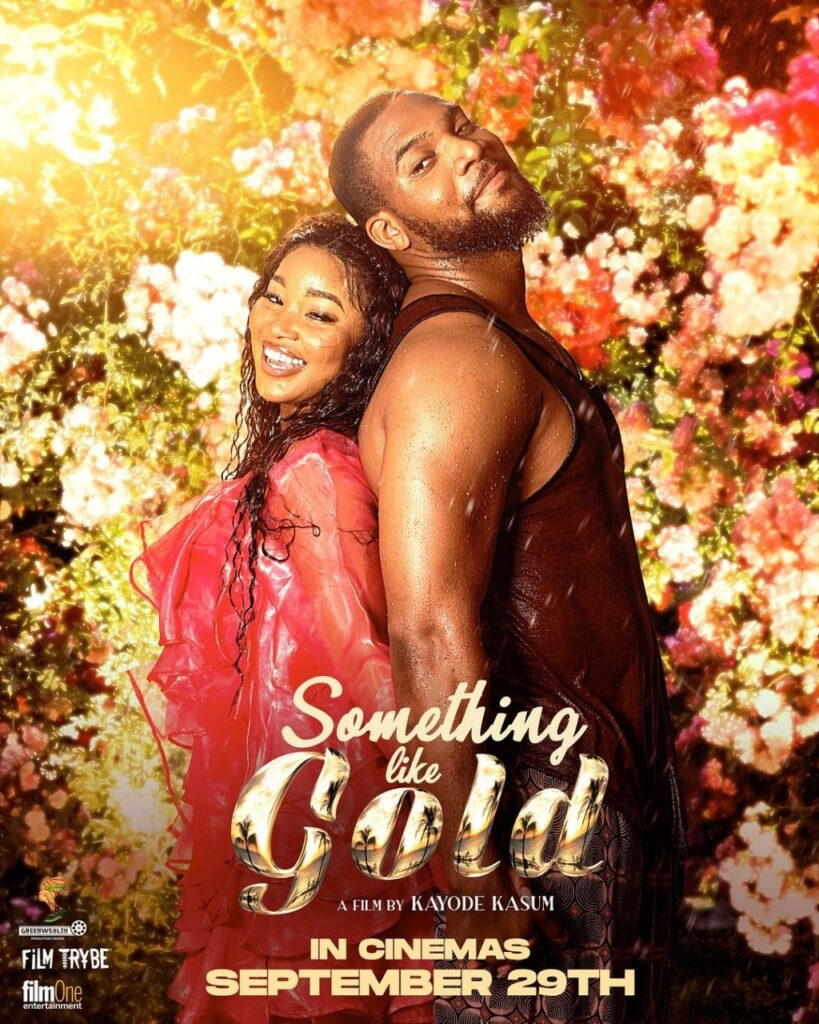 Totally abandoned by friends and family, Tamara is devastated and at a loss for what to do. Out of the blue comes Aunty Mayowa (Mercy Johnson), their former housemaid. Directed by her father, she comes to Tamara's rescue, taking her into her home, an environment that is a stark contrast to her former reality. Tamara has to come to terms with her new life; along the way, she learns secrets and meets people who will change her life. 
Anyone who has seen the trailer for Something Like Gold would already have a good glimpse of what the plot is like: a conceited character who thinks the world revolves around them goes through a humbling experience that prompts the character to introspect, make drastic decisions, and (usually) leave their old life behind. While this seems to be the overriding theme of Something Like Gold, it lacks a central narrative to hold the different aspects of the plot together as it flutters from one detail to the next.
---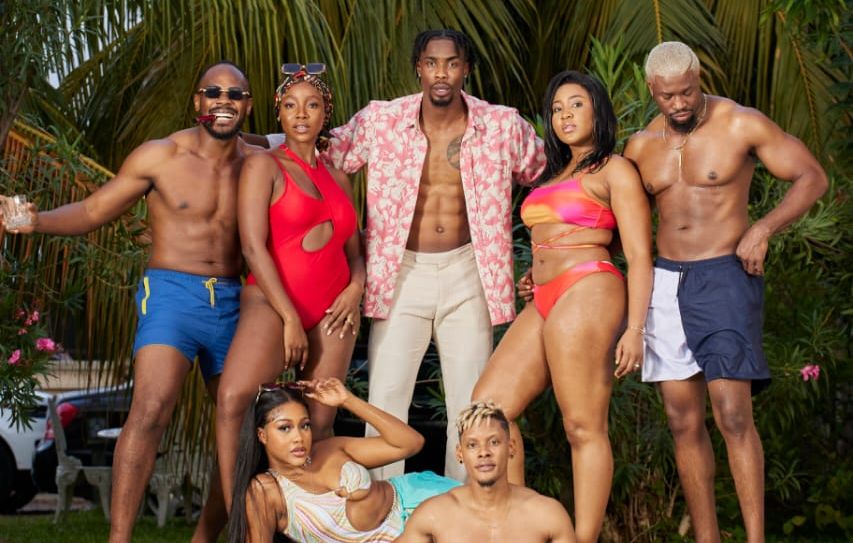 'A Weekend To Forget' Review: Inkblot's Surprise Murder Mystery Feat is one to Remember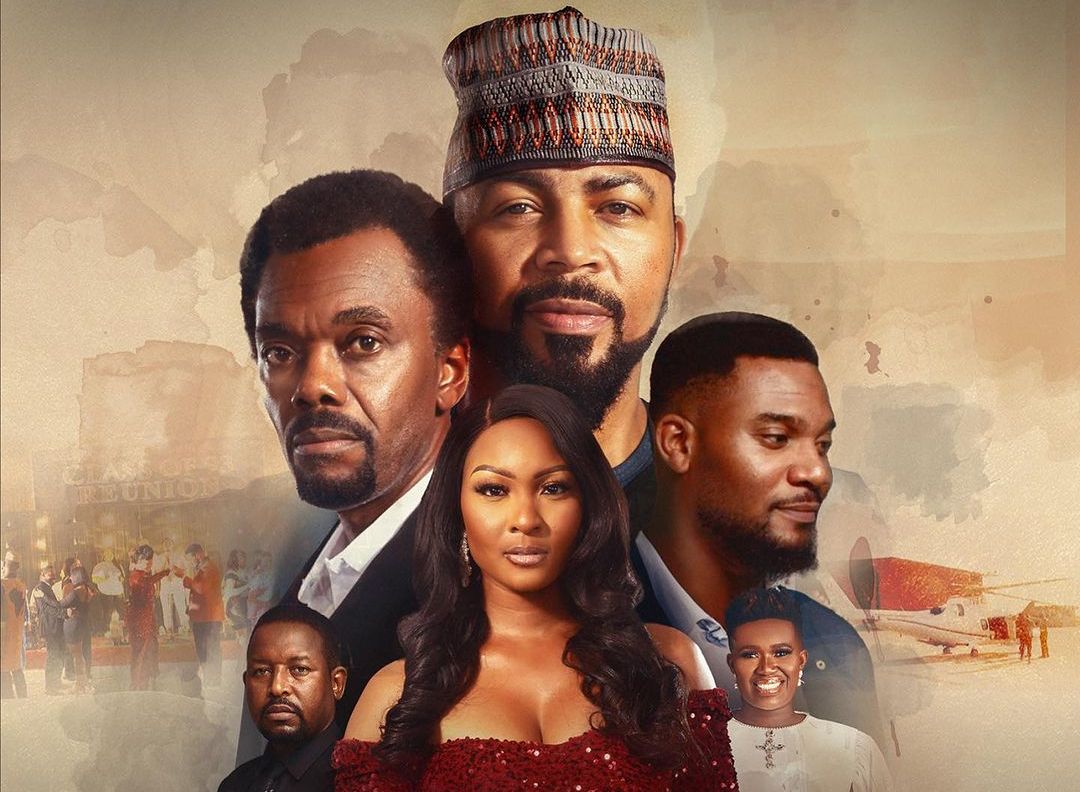 'Love, Lust and Other Things' Review: Familiar Romantic Entanglement Falls into New Nollywood Trap
---
Directed by Kayode Kasum, who already has Love, Lust and Other Things under his name in 2023, Something Like Gold is confused between being a family drama or a romcom, forcefully infusing elements of both. The two main narratives fail to be tied together, with one being totally ditched when the other is being addressed. What is most striking is that there's no point in the film that can be properly pointed out as the climax; the film progresses monotonously as several moments that could have served as the rising action are downplayed in its execution: Tamara learns information that shakes the foundation of her existence; she comes to terms, but we don't see her undergo the emotional journey that would help process it. At the end, this detail looks so inconsequential that one wonders why it was added in the first place. 
A film that begins with promise is quickly marred by a plot that dithers in its progression as if unsure of how to deliver the comedy/drama it intended to. Several scenes take too much time, and unnecessary actions that have no correlation to the plot happen out of nowhere. 
Also, the dialogue is occasionally too banal and unable to capture the emotional depth of the events, which also affects how the actors interpret these situations. Despite all these issues, the stars of the cast— Sandra Okunzuwa (who also serves as producer), Kunle Remi (Anikulapo), and Mercy Johnson (Battle on Buka Street)—deliver decent performances. With good chemistry among the three, they complement each other's acting well.
 Something Like Gold is a feel good movie that attempts to fit in details that require in-depth exploration. Unfortunately, this is not achieved, and the film ends up being overly shallow. It would have made a better outing if the story had been kept simple. 
Something Like Gold premiered on September 29, 2023 in cinemas.
Share your thoughts in the comments section or join the conversation on Twitter.
Sign up: Keep track of upcoming films and TV shows with Google Calendar.
Side Musings
She should have discovered the secret in a more dramatic manner to make that detail more poignant. 
Is this a comedy or drama? 
Can Old money be easily defeated like that? 
These ones are doing love inside Ibaluwe ????