The murder mystery genre has not been a strong suit of Nollywood filmmakers. Most of them, especially the mainstream releases, are characterised by wishy-washy and overly straightforward plots. But A Weekend to Forget is a pleasant surprise, although it is not particularly exceptional. It comprises elements that make a film of this genre worth the watch – a captivating and thick plot, thrill and unexpected twists.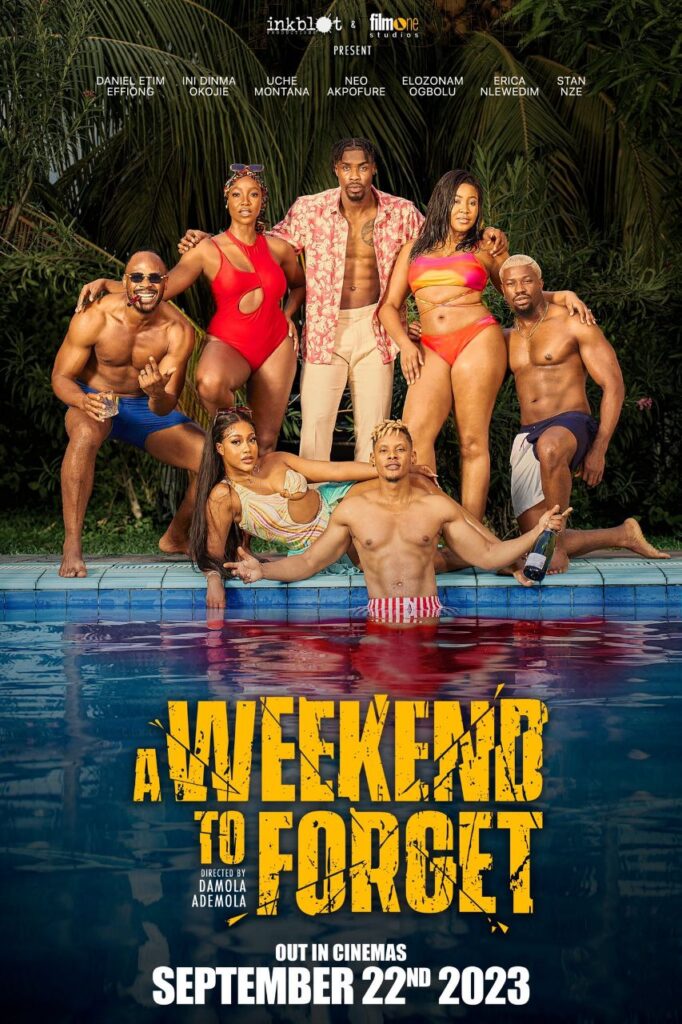 Seven friends go on a weekend getaway and what should be a weekend of fun turns awry when one of them is murdered. Anyway, what do you expect when a cheating husband, his wife and fling; an upcoming actor with a secret pornstar past, a former cultist and a recently deported broke trust fund kid all with unresolved issues with one another have to endure each other's company for three days.
The reunion becomes tense as soon as Bem (Neo Akpofure) and his girlfriend Lisa (Uche Nwaefuna) arrive at Ferdy's (Elozonam) house, Bem is a former cultist who has put their lives in danger in the past. Although Lisa is new to the group she has a history with Shima (Daniel Etim-Effiong), having recently ended an 8-month affair with him and to make matters worse, she is pregnant for him. Also, Lisa discovers through a conspicuous tattoo on star actor Tito (Stan Nze) that he used to be her favourite pornstar, Jayrocka. As a secret that could destroy his career, he and his manager/fiancé, Ndali (Erica Nlewedim), must take every necessary measure to keep it under wraps.
The discovery of Lisa's bloodied and lifeless body in the pool after a brief blackout, with Ferdy being the last to see her alive, leads to the pointing of accusatory fingers from every direction. Tensions rise, the dynamics of their relationships are explored, and secrets are uncovered. Almost every other character has a motivation to kill Lisa. Furthermore, Lisa's father is a feared crime boss and someone has to pay for her death. The group of friends must find the killer or find someone to pin the murder on in order to exonerate themselves.
---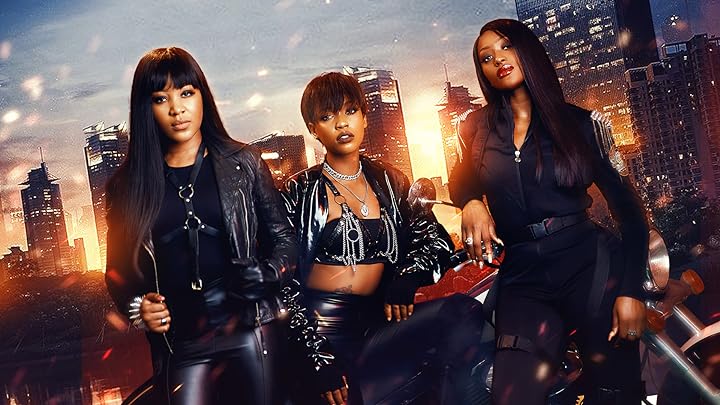 Movie Review: 'Devil in Agbada' is a Ridiculous Imitation of Hollywood Action Movies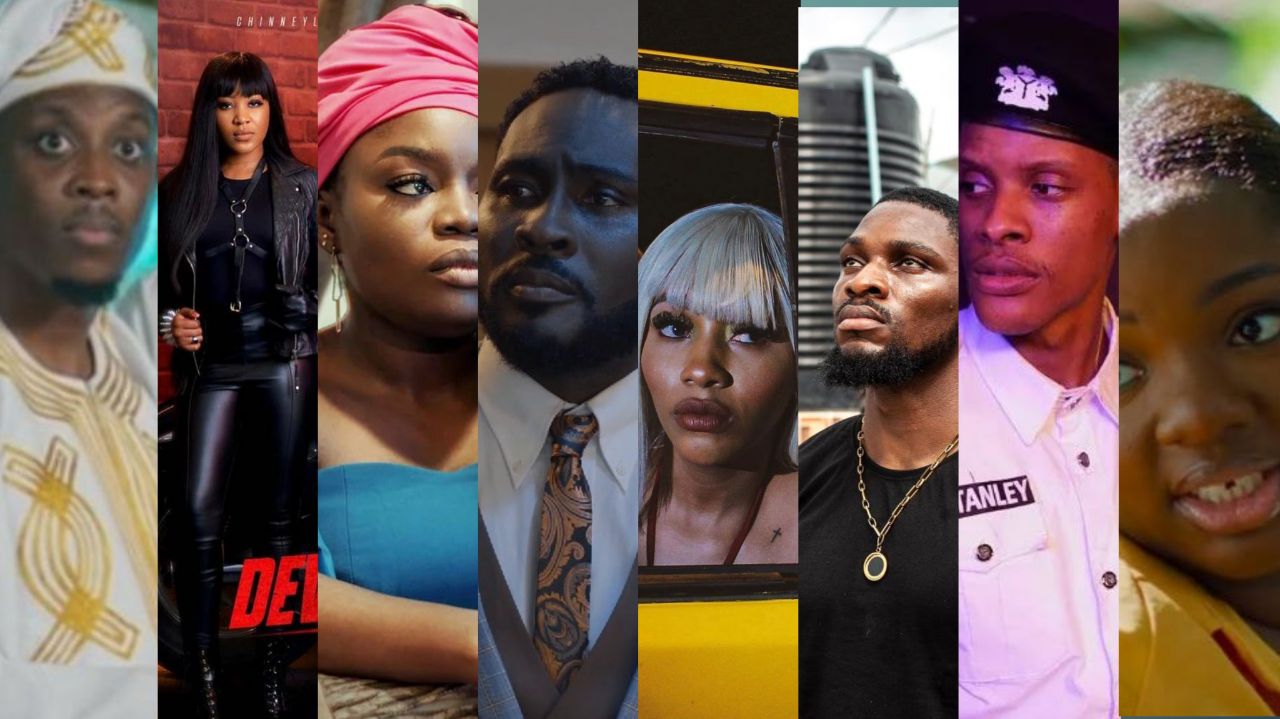 Nollywood Actors We Once Knew as BBNaija Contestants—Ranked
---
With a well-detailed plot, A Weekend To Forget holds attention. Although it takes some time to get the ball rolling, once it starts, it's hard not to get invested in finding the killer. The story is also accentuated by the cinematography. Even though camera movements are sometimes excessive for the action happening, important scenes are framed well, especially a particular scene that happens in the pool. Also, some scenes feel out of sync with the theme of the film and although we are shielded from the identity of the killer till the very end, the resolution though plausible looks impossible. It is presented like the killer had a grand plan to execute the crime, but in reality, it happened in the moment.
In a press release, debutant director Damola Ademola described A Weekend To Forget as a psychological thriller – "a riveting journey through the dark and enigmatic corners of the human mind." Whilst the actions of the characters in the film are a depiction of how erratic humans can be in unexpected high-stakes situations, they happen as a by-product of the plot progression itself and not the intentional purpose of the film. There's no deep delve into the minds of the characters as they only react to the events happening around them.
Whilst the cast of A Weekend To Forget can't be particularly described as a star cast, it's a group of well-known faces. The actors, Erica Nlewedim, Uche Montana, Daniel Etim Effiong, Elozonam Ogbolu, Ini Dima Okojie, Stan Nze, and Neo Akpofure, personify their roles well, helped by the fact that most of them did not have to search too far outside of themselves to find their characters. Although more comfortable delivering lines in pidgin than in English, Neo Akpofure has the liveliest of the performances, carrying his colleagues along as his character's actions drive the plot forward.
A Weekend to Forget, released in a year we also got Hotel Labamba, ranks among the best Nollywood murder mysteries. Its success is due to the fact that the mystery is well managed and we are kept fixed to our seats in suspense, joining the characters in solving the plot.
A Weekend to Forget premiered on September 22, 2023 in cinemas. A post-theatrical release will be on Prime Video.
Share your thoughts in the comments section or join the conversation on Twitter.
Sign up: Keep track of upcoming films and TV shows with Google Calendar.
Side Musings