It's the end of the year and we have another blockbuster from Funke Akindele productions, this time under her Funke Ayotunde Akindele Network banner. The food selling profession is one that is always filled with drama, from scandalous reports of them spicing up their food spiritually to guarantee an inflow of customers to the rivalry between food sellers. This competition makes them resort to several antics ranging from physical to the spiritual to denigrate their rival's business and enjoy a monopoly in the business. Battle on Buka Street tells such a story but with more intricacies and different levels of stakes to contend with.
---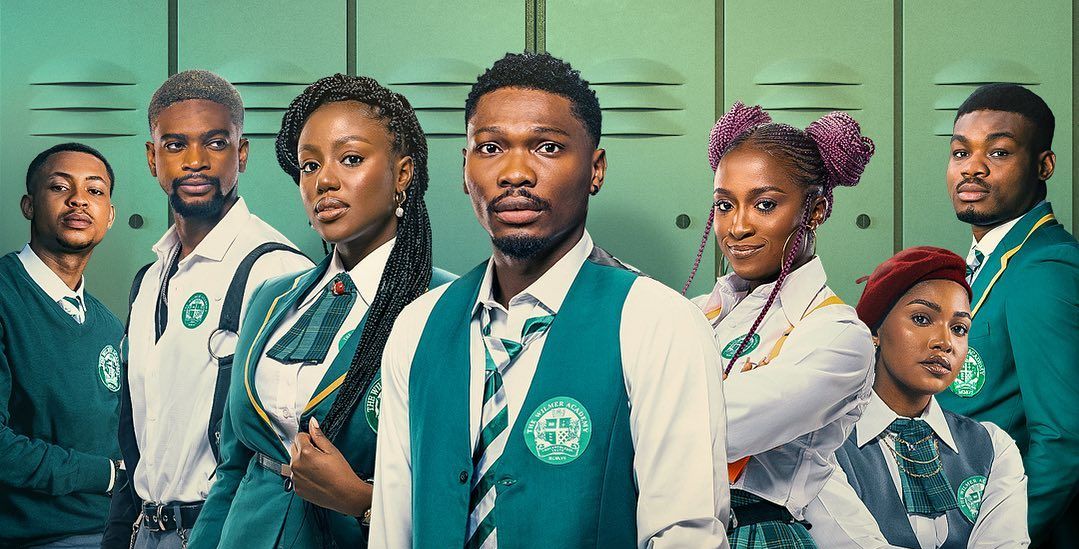 'Far From Home' Review: Spiritless Nigerian Young Adult Netflix Drama Series Can't Forge its Path
---
In what she calls her farewell project as an actress as she crosses into politics, Funke Akindele (Omo Ghetto: The Saga) plays Yejide, a food seller on Buka street, a food-selling hub in Otanwa community. She goes at loggerheads with her sister Awele (Mercy Johnson), who has set up a shop opposite her. The Maduka Family is a popular family in the Otanwa community but for nothing more than the rivalry between Mazi Maduka's two wives, Asake (Sola Sobowale) and Ezinne (Tina Mba), who pass on this rivalry to their daughters Yejide (Funke Akindele) and Awele (Mercy Johnson) right from the moment of their birth. The two teams of mother and daughter battle each other with gusto until both daughters get married. Awele moves out of Otanwa with her husband and there is calm in the Maduka family and Otanwa community until Awele suddenly moves back and takes a shop opposite Yejide on Buka street.
Co-directed by Funke Akindele and Tobi Makinde, Battle on Buka Street is a family drama of the comedy genre with the center of the plot being the rivalry between the two sisters. There are also several other subplots that are beautifully intertwined with the main plot making it a well-rounded wholesome story. It succeeds at being comic and we are kept laughing throughout, entertained with funny situations, dialogues and the acting that further heightens hilarity. Although situations get out of hand in some instances and the consequences get real, everything ends well (or not?) and on a light note.
The plot of Battle on Buka Street is somewhat complicated but the directors have enough handle on it, and even though the main plot sometimes takes a backseat to set the premise for subplots, the entire story stays in sync. The main reason why the film progresses smoothly is because of sufficient exposition. It starts off with an extensive exposition nicely done in the form of a narrated flashback in the voice of Funke Akindele, and the history of the rivalry is narrated from its origins till present. This helps us to understand the nature of the characters and their motivations, making for a fulfilling experience.
The efforts put into making this a wonderful project are evident in all its aspects, the actions in each scene are executed well. Every scene strikes the chord that it should, evoking appropriate reactions in the audience, like the funny situations evoking enough laughter, especially a hospital scene where Maduka is caught in between his two birthing wives, which I consider as the height of comedy in the film. There is also a good representation of contemporary Nigerian culture, all nuances are properly depicted, like the dynamics in a mixed ethnic polygamous family, the relationship between children and parents, etc.
---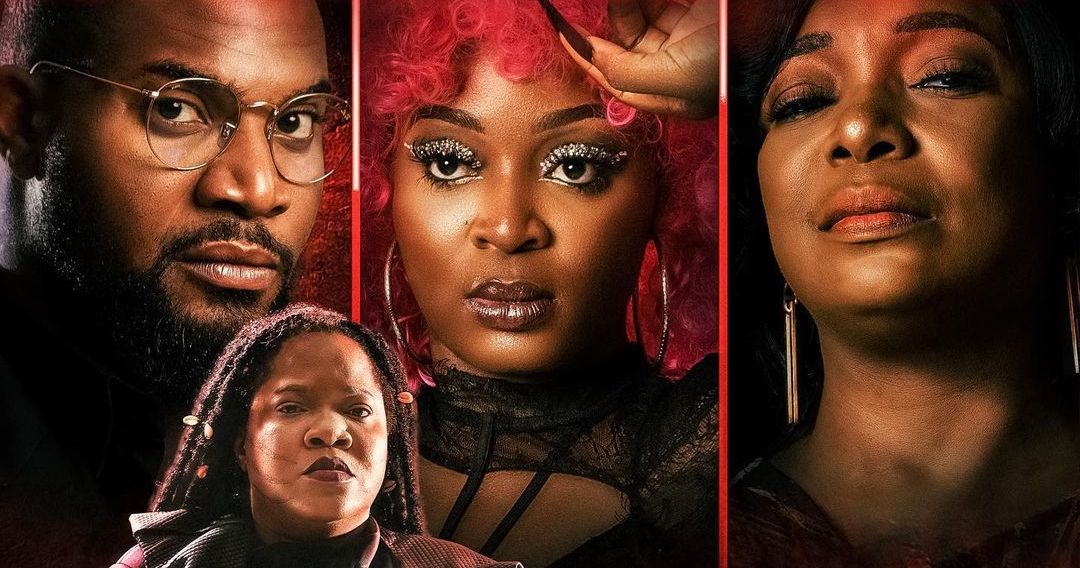 Ijakumo Review: Toyin Abraham's Revenge Thriller that Packs Everything to Leave You With Nothing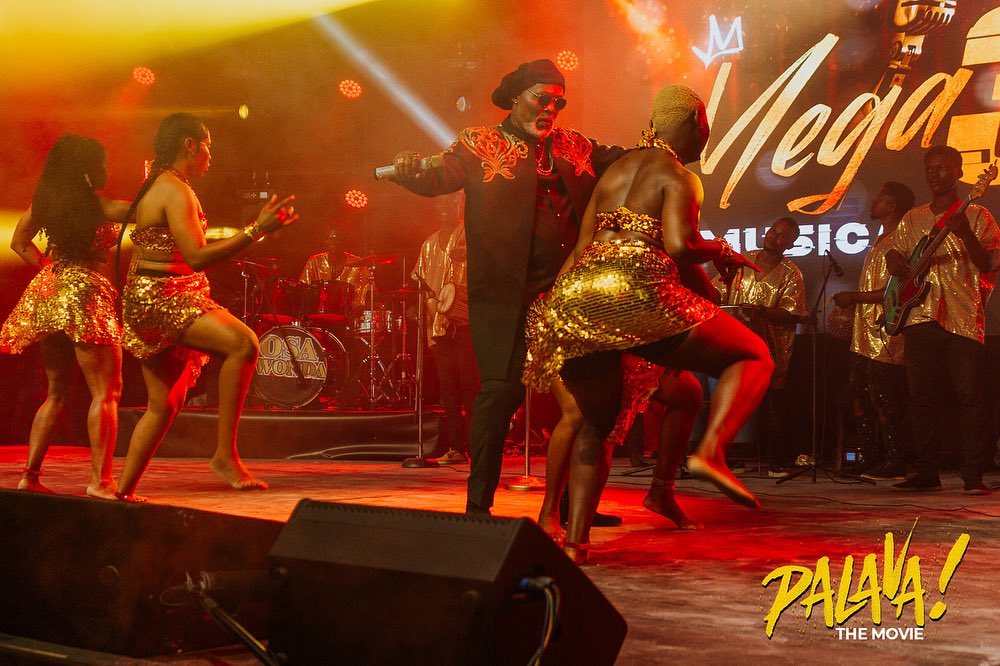 'Palava' Review: RMD Stars in Familiar But Interesting Family Drama
---
The quality of the technical side of the film is a subtle part of the film that could go unnoticed, the organization of each element enhances the experience of the film. The set design is nothing outrageous, it is efficiently managed and nothing seems out of place. The cinematography captures the actions beautifully, used well as a storytelling tool while delivering aesthetically pleasing shots as well. Although overdramatic in some instances, the sound design adds another touch of quality, with interesting scores and sound effects.
The highlight of Battle on Buka Street is undoubtedly the acting performances. A cast of proven actors helped by great direction ensures that they deliver nothing less than their quality suggests. As a viewer, it was wonderful to see a crop of top actors with different acting styles delivering top notch performances. Funke Akindele's performance leaves one ruing the fact that she might not grace our screens for a long while with her typical energetic performance and the ability to switch demeanor and show different sides of a character; Mercy Johnson (Ghost and the Tout Too) displays a performance that depicts her wealth of experience in the profession by embodying her character well. Other actors like Bimbo Ademoye (Breaded Life) as younger Asake, Moshood Fattah (Far From Home), veterans Nkem Owoh (Obara'M), Sola Sobowale (KOB: The Return of the King), Tina Mba (For Maria: Ebun Pataki) and the child actors are not left out, delivering efficiently in their roles.
Some of the actions of the characters in the film are considered criminal activities and the film fails to acknowledge this, even implicating more and more characters in this crime; and the manner in which the story is told, we are inevitably invited to participate in this crime by sympathising with the characters and hoping they get away with it. In my opinion, this part of the film should have been better handled. This is the major blemish on this story.
Funke Akindele said that with Battle on Buka Street, she wanted to tell a Nigerian story in a funny way, and the film is exactly like that—a Nigerian story told in a funny way. If you are looking for a movie to give you a good laugh, or you want to see a family drama with a wholesome story, you should go see Battle on Buka Street.
Battle on Buka Street was in cinemas in December 2022 and has been available on Prime Video since June 16, 2023.
Share your thoughts in the comments section or on our social media accounts.
Sign Up: Keep track of upcoming films and TV shows on your Google calendar.
Side Musings
The makeup team did a really good job in this film, and everything looks good except Nkem Owoh's beard. There was definitely no need to try to make him look older, he looked sufficiently older than the actor playing his younger self.
Is Nollywood having a thing for Santa Claus style beards?
The part of the story with Yejide's husband, as wholesome as it is, raises some questions. Why did he have to take responsibility for the crime when Yejide can obviously be exonerated? Also, does this mean they'd hide a fugitive for life, because exactly how do they want to seek justice?
The relationship between Kareem and Awele could have been simpler, what if he was a childhood friend.
It's always best to record any song to be performed in a film in the actor's voice. The actor should be a good singer too, like in this film.
Good work from the directors to be able to manage the different acting styles, making everything to be in sync.
America and Canada don get annex for Lagos.
Nail-biting scene at the end, nice.
Awele surely uses some strong words for her kids.