Girl Meets Boy, streaming on YouTube to prolific audience reception, is a quiet but vocal indication of the need for more age-appropriate stories for growing Nigerian teenagers. Caught in a web of dilemma is Teni (Cynthia Ebijie), a nerdy teenager, about her love preference. Daniel (Emmanuel Nse), possibly their school's most handsome student, is Teni's childhood crush. Here is the problem: Aside from giving Teni passive attention, her conversation with Daniel is often empty. Deliberately filling this void and actively courting Teni's attention is Caleb (David A. Ezekiel). With attractive ease, Caleb and Teni's conversations are often littered with cerebral depth. With no ready manual or guide that covers teenagehood, Teni has to slouch toward making decisions.
In a clime where teenagers are left with no defined compass and there is a paucity of role models, who should the dilemma-prone teenagers turn to? Although Girl Meets Boy distances itself from being explicitly didactic in its tone, Taiwo Shittu, in creating this web series is subliminally programming the mindsets of Nigerian teenagers to appropriate motion pictures.
Femi Bamigbola, one of the directors of the web series, in this interview, speaks about what influenced his directorial style, working on Girl Meets Boy, and the importance of creating more age-labeled motion pictures for Nigerian teenagers and adolescents.
---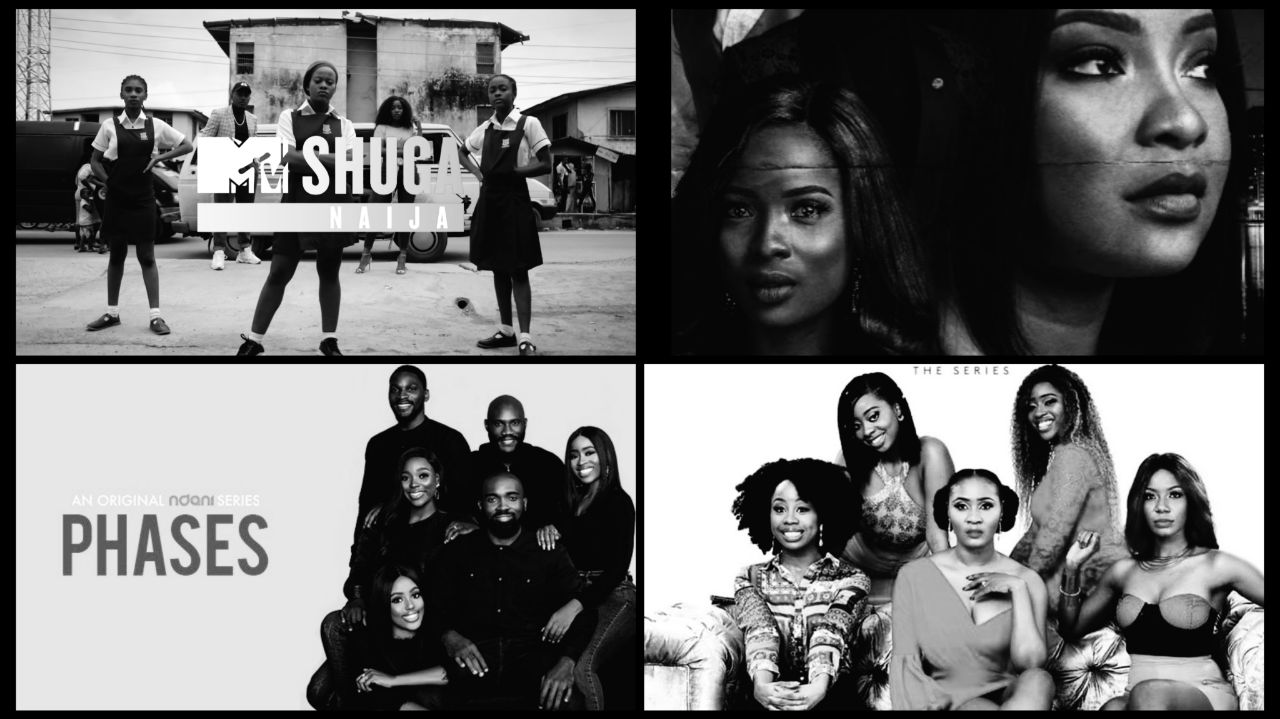 Nollywood Web Series That Still Have Us Thirsty for More
---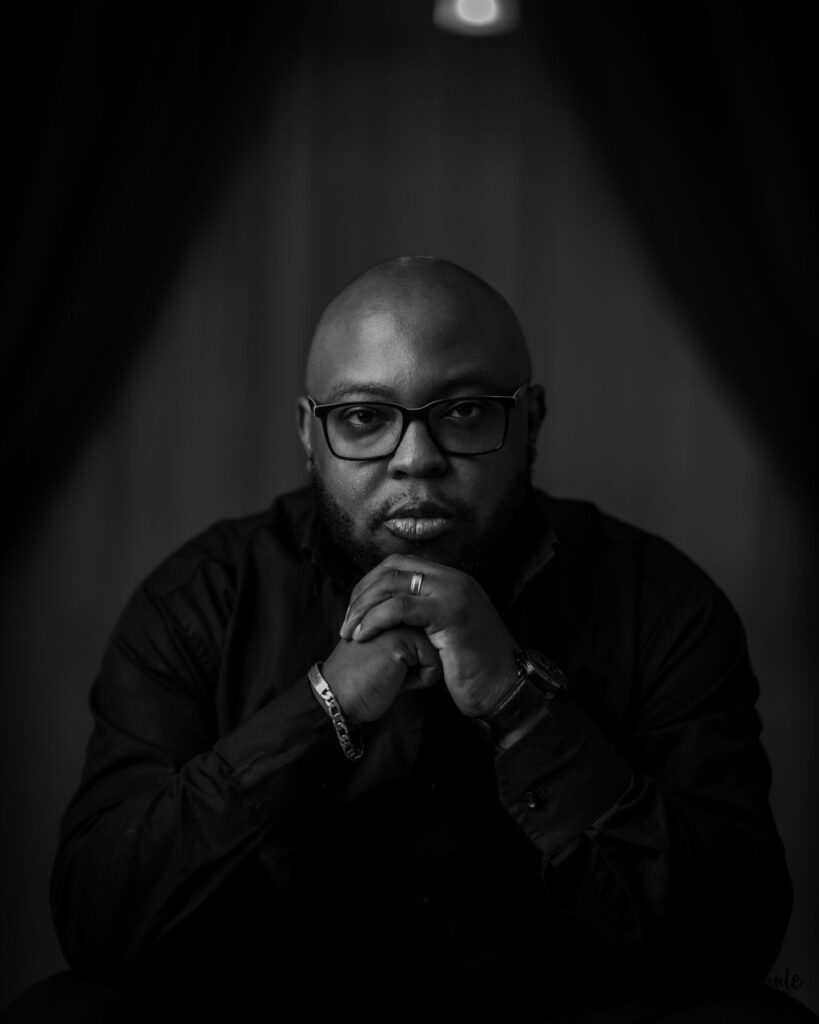 Girl Meets Boy shares a similar path with popular South African and Nigerian series, Blood and Water and Far From Home. As one of the directors of the series, how were you able to create a distinct identity for the series? 
To start with, I am not the one who created Girl Meets Boy. As a director, what is important to me is understanding the dramatic element in the script. Knowing the spine of the story, understanding what a character represents, and what the story wants to achieve are important to me. Using a reference from Girl Meets Boy, the show expressly shows what Teni (Cynthia Ebijie), the female lead character, wanted. Her desire was visually shown. Thus, I need to understand the minute dramatic elements in a story: the characters' social status and economic background. Once I understand those elements, it becomes easier to direct actors to express their roles. The ages of 15 and upward are filled with confusion for teenagers. And it was important to be able to represent this world of dilemma to the audience and make it interesting for them to watch.
The web series was directed in collaboration with other directors. What was the directing experience like? And as director, how beneficiary is it?
For the first season, there were two directors. When I was the one directing, I shot and directed. Every director has their artistic identity and strength. For me, I act, edit, shoot, and direct. All this influence the way I direct and compose my shot. Generally, it was a beautiful experience. I teach directing part-time at a film school and it was beautiful practicalising my teachings with Girl Meets Boy. Experimenting some of what I have learnt and researched was also interesting. In my conversation with the creator of the show, I told him directing Girl Meets Boy felt like Film 101. All in all, it was a beautiful experience.
Back to Girl Meets Boy. Aside from Far From Home, there is the recent All Na Vibes, another young-adult Nigerian film production. In a country like Nigeria where there is moral decadence, what is the place of these young-adult films and series? 
Painfully, we don't have a lot of content aimed at teenage and adolescent viewers. Ironically, teenagers want to watch adult stuff. And I guess this occurs because we don't have enough content to grab their attention. In more advanced countries, America for instance, there are multiple teenagers and adolescents content for consumption. Again, in Nigeria, there is not enough content. This means that teenagers-related issues aren't being addressed.
Primarily, the goal of Girl Meets Boy is not to address any moral issue. They might have been addressed subliminally. But, they weren't explicitly the intention of the series. The essence of the show is to portray the reality of teenagers transiting into adolescents and making it entertaining and informative.
---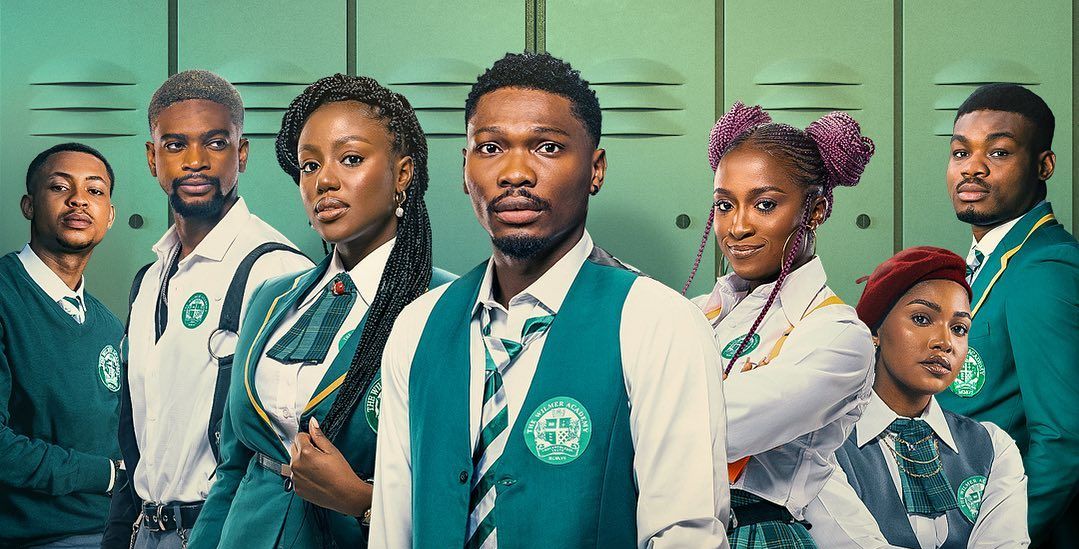 'Far From Home' Review: Spiritless Nigerian Young Adult Netflix Drama Series Can't Forge its Path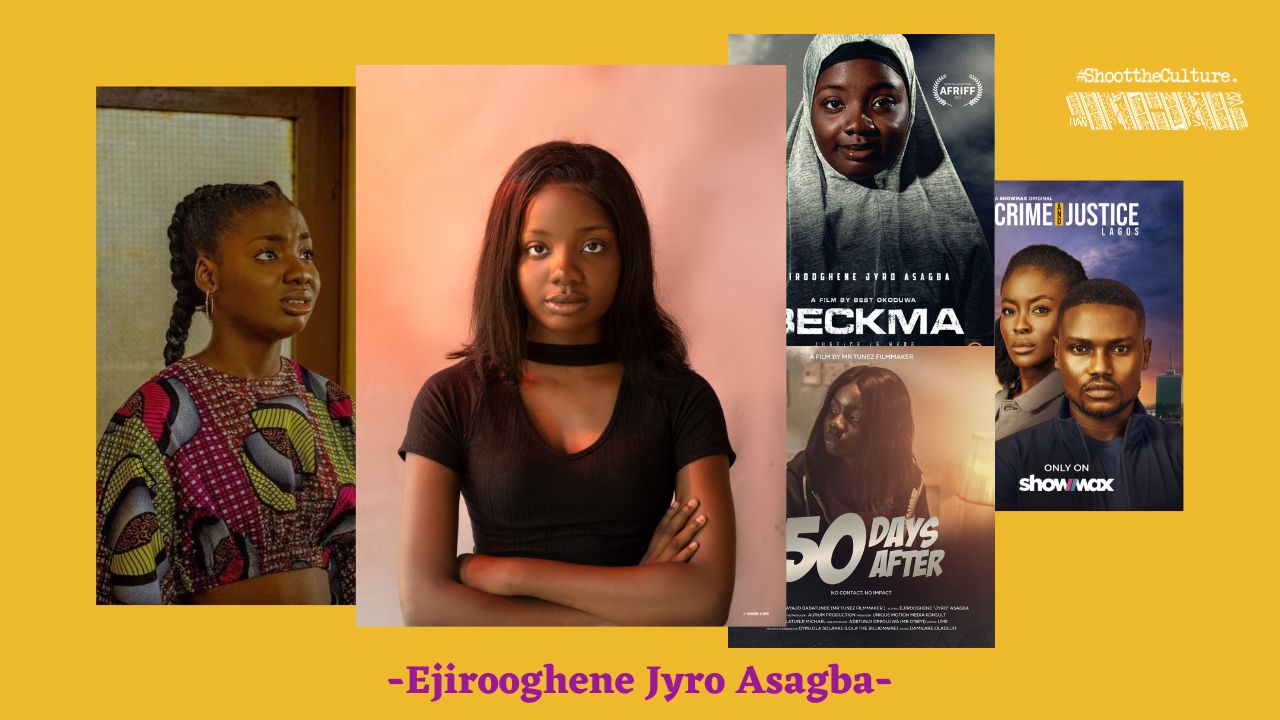 Ejirooghene Jyro Asagba is Young and Rising in Nollywood!—The Film Rats Next Gen Working to Become a Household Name
---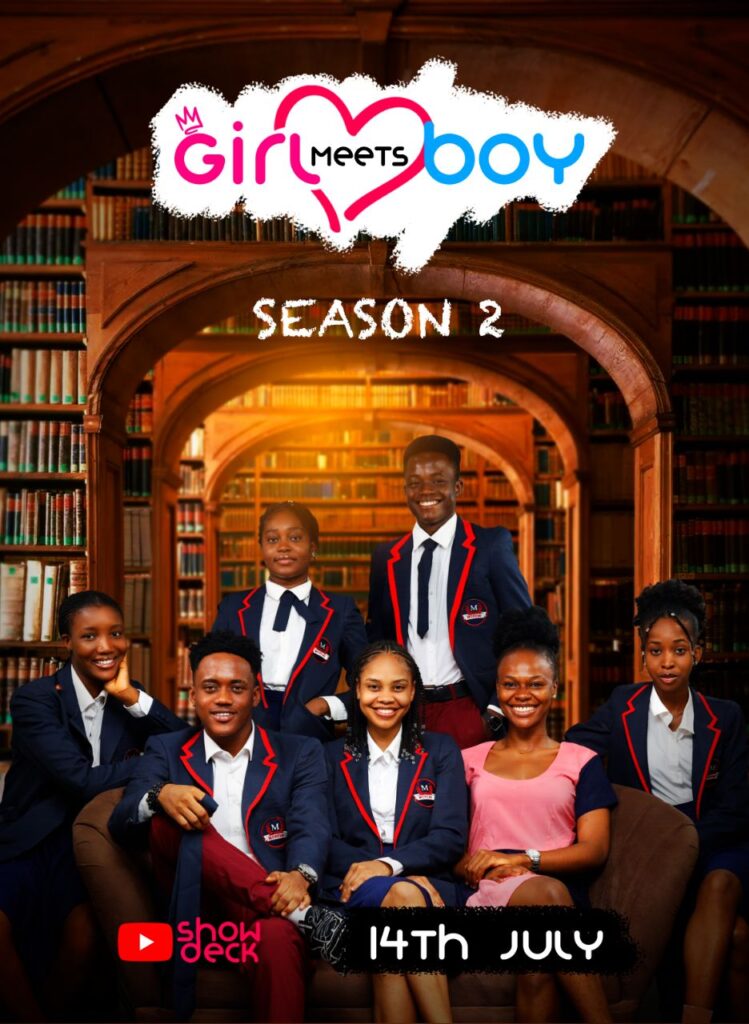 Aside from acting as a subtle moral guide for growing teenagers, these films and series also introduce the industry to new talents. Can you speak to this aspect of the series?
I feel that the filmmaking space is monopolized. Unlike films, in web series, new faces are being shown. Judging that the creators of web series aren't inspired by box-office returns, it allows for casting new faces.
When making a web series, your thoughts are different from a filmmaker making a film or series going to the cinema or a streaming platform. Thoughts about expensive marketing aren't always there. This allows you to cast budding talented actors. It allows you to explore and use actors who are talented and can act. Web series opens the door for budding actors. And sometimes, it launches them onto the big screen. 
Best Friends in the World, MTV Shuga, and Netflix's Far From Home are Nigerian series that follow the high school drama route. What's the societal importance of these series with an interest in teenage-related conflicts and drama?
It is important to have these contents that engage the realities that teenagers and young adults deal with. It is good to represent them on-screen. Teenagers and adolescents should be allowed to watch content suitable for their age. In foreign countries, there are designated content and TV channels that explicitly show content for teenagers and adolescents. That is a culture that is not prominent here. The scarcity of age-specific content allows teenagers to experiment. However, when we have more teen-centric content, we can engage their attention and correct certain mistakes.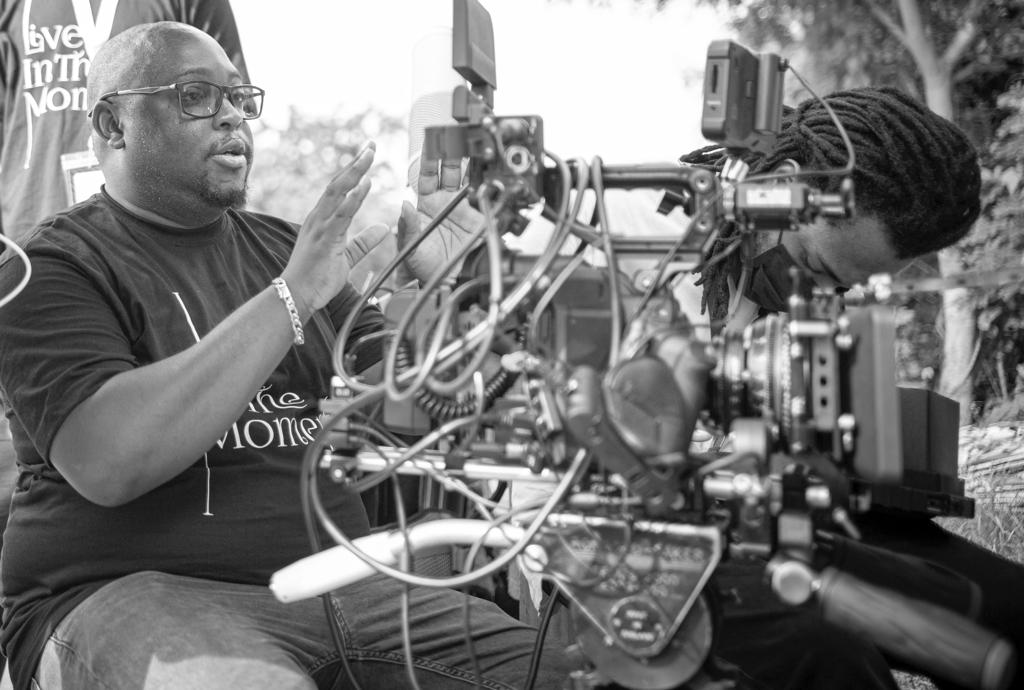 There are the self-contained, passionately expressive, and innocently-looking characters in the web series. How did the casting process go?
In film, we say, "film is like a train and the characters get on it with just enough baggage for the trip." This means that the character is coming from somewhere and it is important to know the character's backstory: its family status, its social and economic status, etc. Once we define the different qualities of each of the characters for the series, it aided the casting process. When casting, we were looking for actors who can demonstrate strong acting skills, and the ability to portray emotion and deliver lines that showcase each of the characters' traits and motivations. We also look at how each actor fits into the character's physical appearance, gender, and personality traits as described in the script. The experience level of the actors was also considered. It was also important that the actors have chemistry together. We had to observe the girls to observe their chemistry.
Another thing we say in film is this, "simple stories; complex characters." Girl Meets Boy is a simple story about a girl moving from teenagehood to adolescence. The complexity comes when she is uncertain about who she likes. While casting, we were looking at actors who can listen to directions. Another thing that influences our casting choice is the physical ability of actors to perform physically-demanding roles, such as singing and dancing, when the script requires. Professionalism, range, versatility, and how passionate the actors were was also considered during casting.
Cynthia Ebijie and Emmanuel Nse are lead characters with noticeable onscreen chemistry. What was working with them like?
What was very interesting for me was that they could listen. Nothing makes a director's job easier than a listening actor. Being able to communicate my vision to them makes the directing interesting. Some of the actors were first-time actors and their ability to listen made the directing experience great.
The web series attracts a huge followership on YouTube. What do you think about the importance of YouTube as an alternative streaming platform?
YouTube is a game-changer. We haven't explored the innate potential of YouTube. And I think every content creator should tap into the opportunity it offers. Unlike the more prominent streaming platforms, YouTube is almost free except for buying data subscriptions.
How do you define success?
I think it's in the number of views you have per episode. At times, an hour after uploading an episode, we get more than twenty thousand views. What I can say is that the number of views is an indication of success of some sort. Knowing that Girl Meets Boy is not a big-budget web series, the positive comments have also been encouraging and satisfying.
---
Girl Meets Boy is available to stream on YouTube.
---
Share your thoughts in the comments section or on our social media accounts.
Sign Up: Keep track of upcoming films and TV shows on your Google calendar.