Jordan Peele occupies a rare and intriguing position in our current cinematic landscape. With only three feature films under his belt, he has proven that he is capable of providing audiences with movies that are entertaining and, at the same time, rich in theme. His high-concept stories are underpinned by compelling characters and confident filmmaking which quietly sets up key elements and pays them off in the most spectacular ways.
Peele's style across all three films can be described as grounded and realistic. Whether he is exploring a world where white pro-Obama-for-a-third-term-if-possible liberals steal and trade in black bodies for profit or one where underground-dwelling doppelgangers orchestrate a mass murder of their doubles in one single night, the director's style eschews unnecessary flashiness. His latest film, Nope, lensed by the inimitable Hoyte Van Hoytema (Interstellar, Her), keeps its camera movements and angles on the realistic side, even in scenes where the sense of spectacle is ramped up. 
---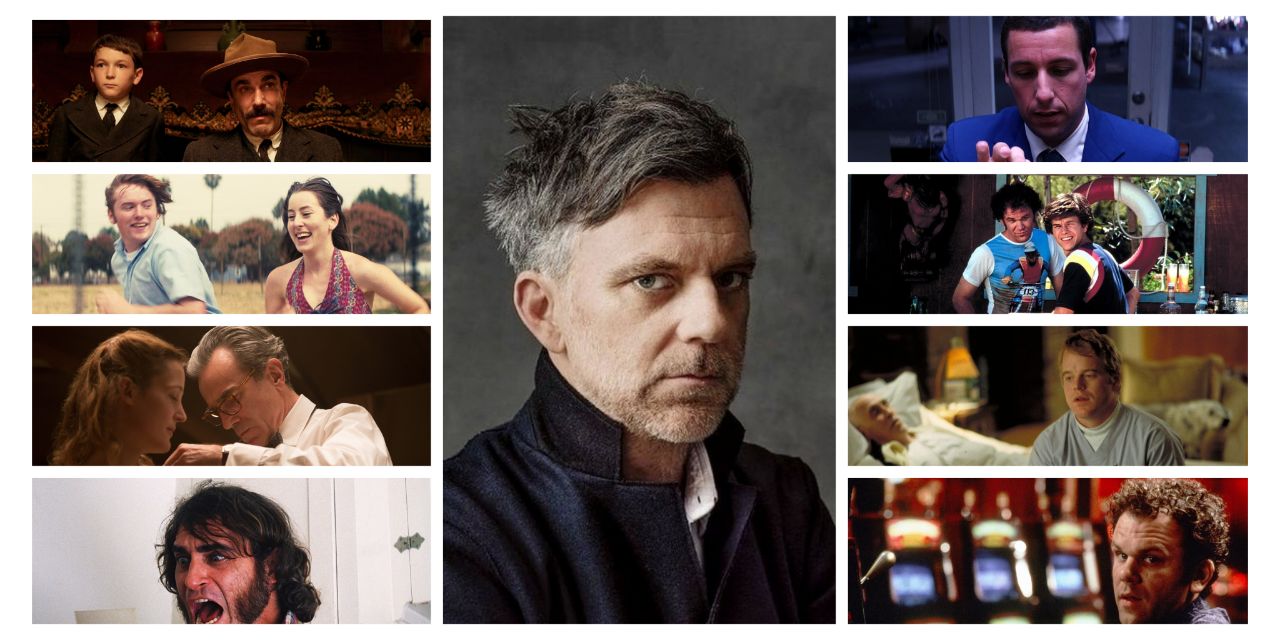 The Films of Paul Thomas Anderson
---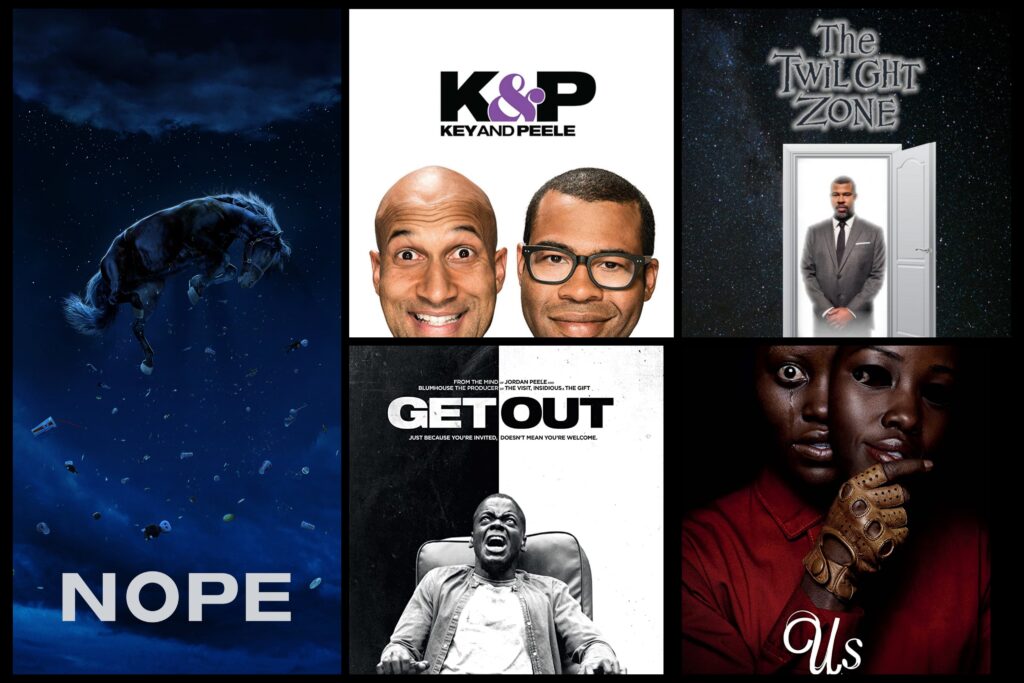 Another reason Peele is something of an exception in Hollywood today is because his films, which are based on original ideas, have all made consistently profitable returns. His debut, 2017's Get Out, made $255.4 million at the end of its run, more than 55 times the $4.5 million budget. Us (2019) made $255.2 million on a budget of $20 million. This is impressive given the current movie climate in Hollywood, which sees franchise movies dominate the box office to the detriment of smaller releases. For instance, The Northman, a brutal Viking epic from Robert Eggers (The Witch, The Lighthouse) barely made back its budget, grossing about $80 million on a budget of $69 million. Peele's Nope (2022), on the other hand, made $44 million in its opening weekend alone, the biggest opening for an original film since the pandemic began. Less than a month from its release, it crossed $100 million at the domestic USA box office. 
The director has clearly earned the respect and attention of the moviegoing public if they are willing to go see a movie based on an original concept simply because it is "a Jordan Peele film." Even when he only serves as the producer on a project, the film is given special attention by critics and audiences alike, as in the case of Candyman (2021). His films are not so artsy that they alienate most people and his social commentary helps news of his concepts spread by word of mouth. Some critics have described him as M. Night Shyamalan because of his restrained style and high-concept worlds. I think he could very well be the next Spielberg. Only time will tell.
In this article, we'll be taking a look at all his films and even TV work such as The Twilight Zone and sketch series Key and Peele.
5. The Twilight Zone (2019– 2020)
The Twilight Zone has endured in public consciousness for decades ever since its run from 1959 to 1964. A reboot was attempted twice. The first time, it came on the heels of a 1983 movie, featuring segments from George Miller and Steven Spielberg. Another reboot in 2002 lasted only one season. Peele's version sought to capture the magic of the original, a terribly hard thing to do given how much of a classic the original is. Imagine trying to remake The Godfather. It's not impossible. It can be the case that the original is a giant whose shoulder the new one can stand on. And yet, it could simply cast a large shadow over it.
Immediately compared to Black Mirror (2011– ) upon its release, the series was largely hit or miss. However, just like that show, it explored pressing topics, posing questions with its characters and story world, and providing no easy answers. The most acclaimed episode, "Replay" (season 1, episode 3) stars Sanaa Lathan and Damson Idris in a heartbreaking tale of police brutality with a classic science-fiction hook. 
Chances are you didn't hear about this one for some reason. One reason I enjoy doing these director retrospectives is because I get to recommend films to people that they have not checked out yet for one reason or another. Even though The Twilight Zone is coming in last on this list, it's still worth your time. The good thing about an anthology is that you can begin from the season 2 premiere and then watch the season 1 finale after. Go wild!
4. Us (2019)
A filmmaker's feature debut is important because it is the film that announces them to the world, to studios, audiences and critics alike, and many filmmakers have gone on to turn impressive debuts into noteworthy careers. For this reason, the pressure is usually much higher when they're making their sophomore film. All eyes are on them and their work, especially when, like Jordan Peele, they're making it barely two years after the first one.
Quentin Tarantino turned a fine debut (Reservoir Dogs) into an even better second film, winning the Palme d'Or and Oscar for Best Original Screenplay for it (Pulp Fiction). However, in Peele's case, he wasn't able to quite recreate that magic a second time. Us (2019) is a pretty good film, and shows Peele's painstaking attention to detail. The performances are also good across the board, particularly the one given by Lupita Nyong'o. The themes of privilege and our unappreciation of it, as well as the duality of human nature, are also poignant.
Where the movie falters is in the story world. Peele's realism holds the film back here and prevents it from being more than a sum of its parts. Instead of blending his message with his storytelling seamlessly, the former sticks out like a sore thumb. Even with a 93 % on Rotten Tomatoes, Us (2019) proved to be a really divisive film among audiences. And that's why it occupies this spot on the list.
---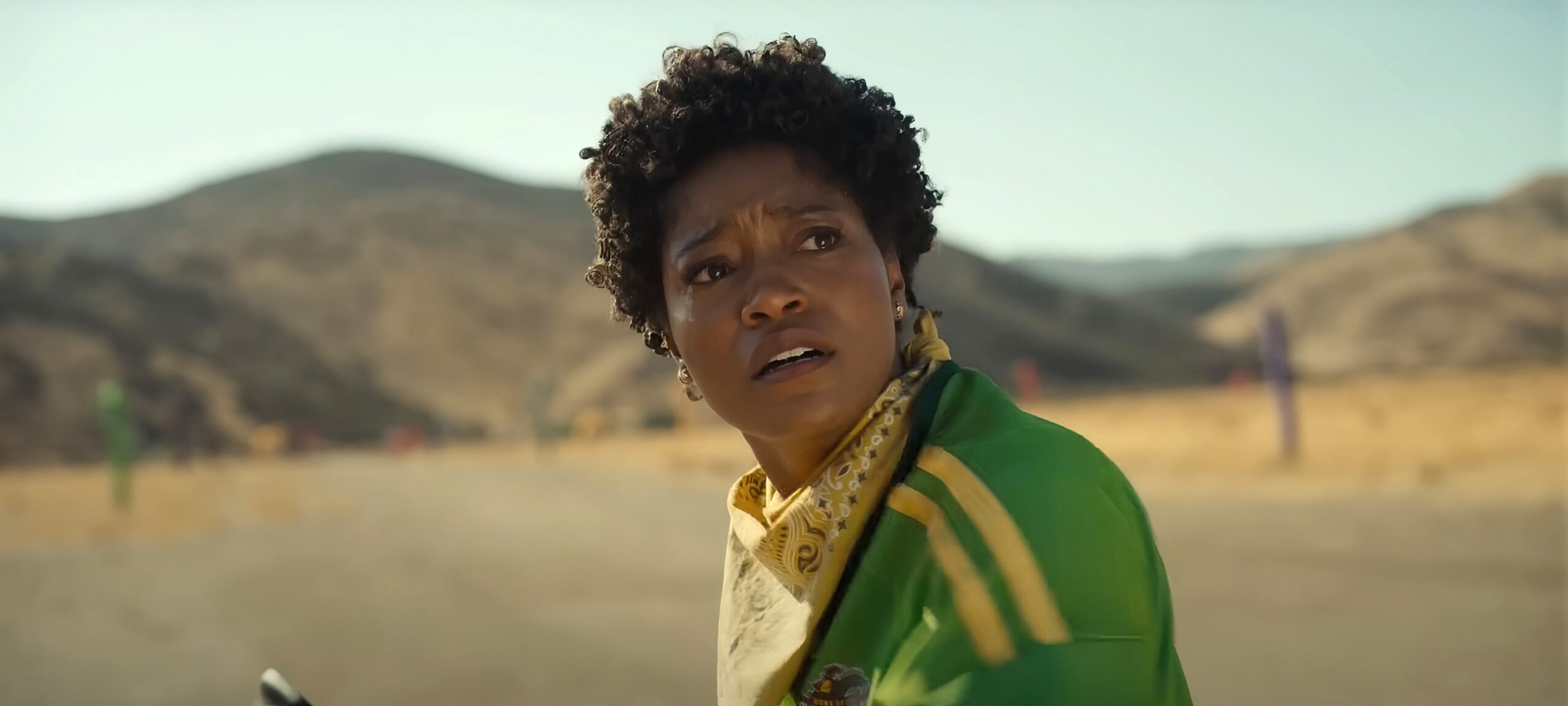 'Nope' Review: Jordan Peele Delivers Another Thrilling Horror Experience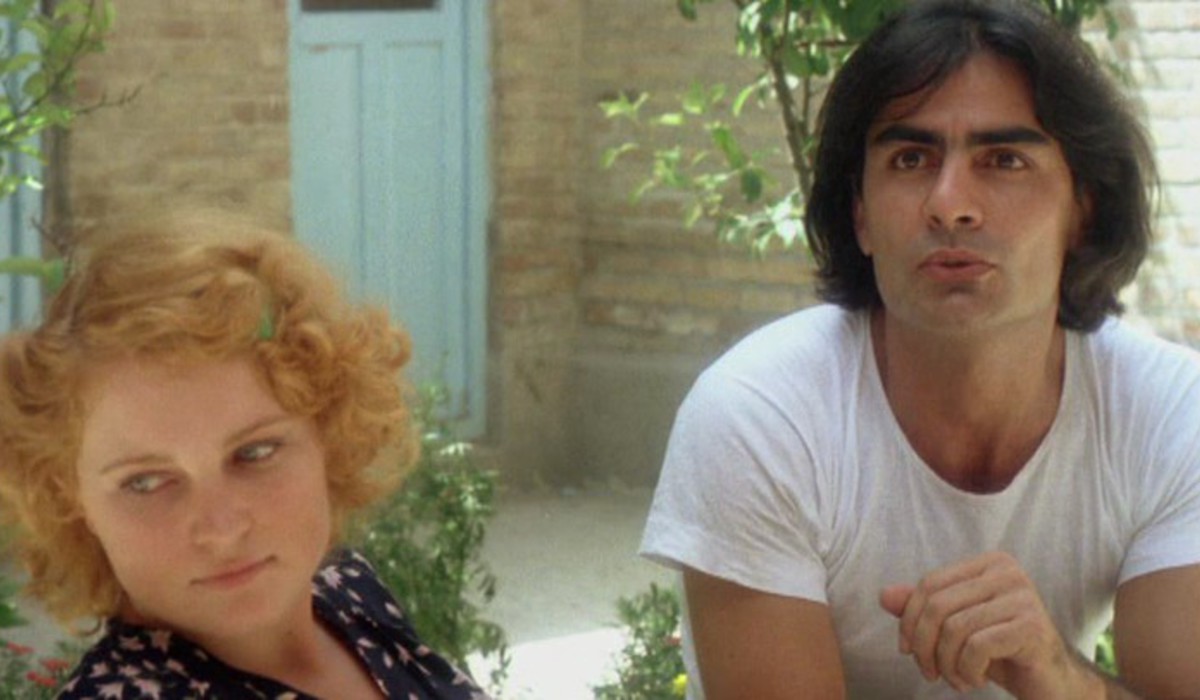 5 Foreign Language Films to Watch
---
3. Nope (2022)
Nope is a cinematic delight. Not that the narrative of the film is bright and happy. Far from it. It's just refreshing to see a movie this good, made by a filmmaker this passionate, succeed at the box office. It's rich and deep and a masterclass in balancing tones and genres. It's the kind of film you'd spend hours talking about with your friends the moment you exit the cinema. 
The story follows two horse-wrangling siblings who attempt to capture evidence of alien activity on their ranch in Los Angeles. Starring Keke Palmer, Daniel Kaluuya and Steven Yeun, the film is an exploration of grief, race relations, and our need as a society for spectacle, no matter the cost. It's a film about films, about their history and the process of making them. Peele floods his film with references to everything from Akira (1988) to the early work of Steven Spielberg.
The film doesn't present the audience with any world-ending stakes. Instead, it is intimate, featuring the same set of characters. It focuses on making us care about them and their mission. Peele's films are usually fresh entries into their respective genres, far different from the overwhelming majority which are content with repeating tired tropes and simply going through the motions. Get Out (2017) is a psychological thriller with a twist while Us (2019) incorporates and subverts elements of slasher horror. In the same vein, Nope (2022) is a classic summer blockbuster, complete with a monster and a bombastic third act, but you wouldn't classify this together with any of the Transformers movies. Not even if you were half-asleep.
2. Key and Peele (2012– 2015)
The Rotten Tomatoes series info for Key and Peele reads, "…Keegan-Michael Key and Jordan Peele star in this 30-minute sketch comedy series, leaving no stone unturned — whether satirizing the president or spoofing Nazis – in their search for laughs."
This quality of "leaving no stone unturned" is what makes this sketch comedy show really stand out. I once heard a very useful rule about comedy: "The characters in the story are not supposed to know they're in a comedy." What this means is that the actors should commit to the bit and go the distance to make the audience laugh, and Key and Peele do just that.
The show first aired on Comedy Central in January 2012, and featured both actors in pre-taped skits (unlike SNL which is live) with a runtime of about 22 minutes. Key and Peele sketches featured commentary on race relations, ethnic stereotypes, as well as politics and popular culture. Like Peele would go on to demonstrate in his career as a director, you can entertain people and make them think at the same time. Those two things don't have to be mutually exclusive. 
"The wigs on "Key and Peele" are the hardest-working hairpieces in show business," the first line of Zadie Smith's article in the New Yorker reads. During its run, the show won several awards, including a Writers Guild Award, an NAACP Image Award, a Peabody award, and two Primetime Emmys. 
What is your favorite Key and Peele sketch?
1. Get Out (2017)
One of the most impressive things a director can do while filming a debut is to restrain themselves and trust the audience to be able to follow and understand the narrative. The Esiri brothers' film, Eyimofe, is a perfect example. With debuts, many filmmakers find that they have a lot to say and so they throw everything and the kitchen sink at the story, partly to impress, partly to cover all bases. 
With Get Out (2017), Jordan Peele had quite a lot to say, and after more than 20 drafts, he found the best way to say it. Get Out is a satire about racism in America. It is about a black man who gets caught up in a weird world where white liberals who claim to have transcended race and all its ramifications– the kinds that claim to be living in a post-racial America– are really the ones obsessed by it to an unhealthy degree. 
Like the theme of "White Fashion" (season 3, episode 6 of Atlanta), Get Out investigates the roots of casual racism and how black people are still not free to just be, decades after the Civil Rights Movement and the abolition of slavery. Racism and race relations are intellectual topics but Peele weaves a story that enables you to understand these themes quite easily, all while giving stomach-churning clues that something is off in the story.
Moments such as the scene where Chris falls into the sunken place, and the one where a man at the party asks him if being black in America is an advantage or a disadvantage, are burned into the collective consciousness. Get Out was a moment in film, one that saw the public become aware of the arrival of a major talent in Peele (and Daniel Kaluuya as Chris for that matter). Hopefully, he continues to improve and deliver compelling stories to us. 
---
Share your thoughts in the comments section or on our social media accounts.
Keep track of upcoming films and TV shows with Google calendar.