As the coronavirus pandemic continues to affect movie release dates, we can only hope it doesn't delay the releases of the great titles set to grace our screen this year. Marvel will be leading the fort ahead of DC with the sequel of Thor, Doctor Strange, Black Panther and Sony's Across the Spider-verse; DC will be adding Black Adam to their long list of superheroes. Also, Avatar, the highest-grossing Hollywood movie of all time returns after more than a decade of waiting to see the world of James Cameron's Pandora. Filling up the list are other sequels, adaptations and whatnot.
We can only hope 2022 is the year the movie release calendar returns to normal.
---
Related: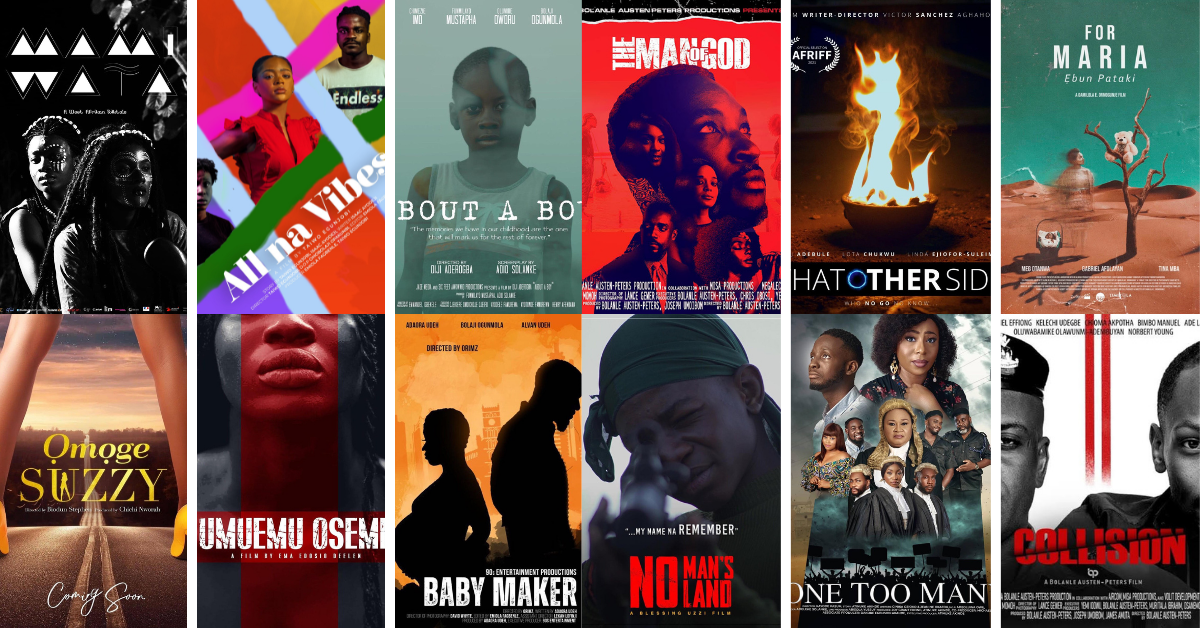 25 Most Anticipated Nollywood Movies Coming in 2022
---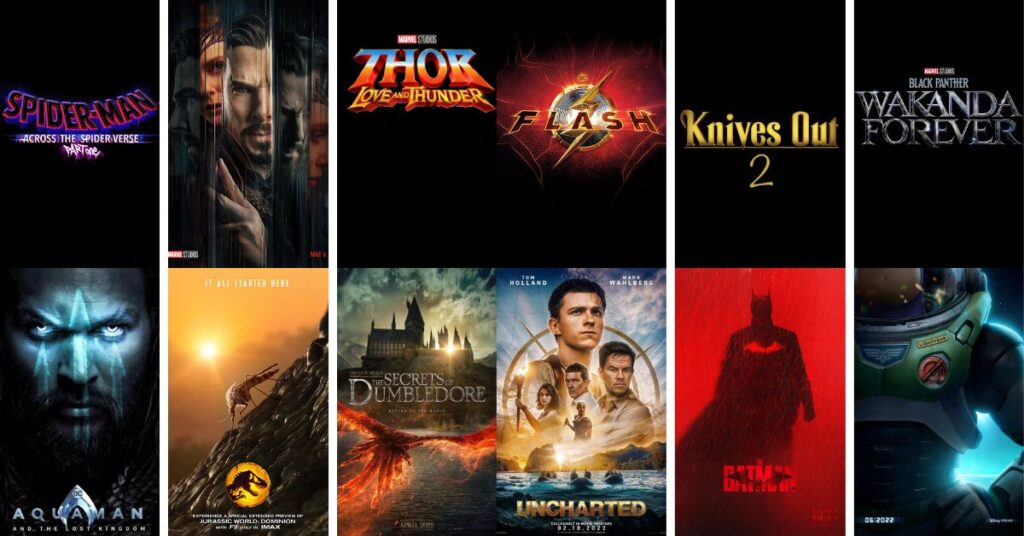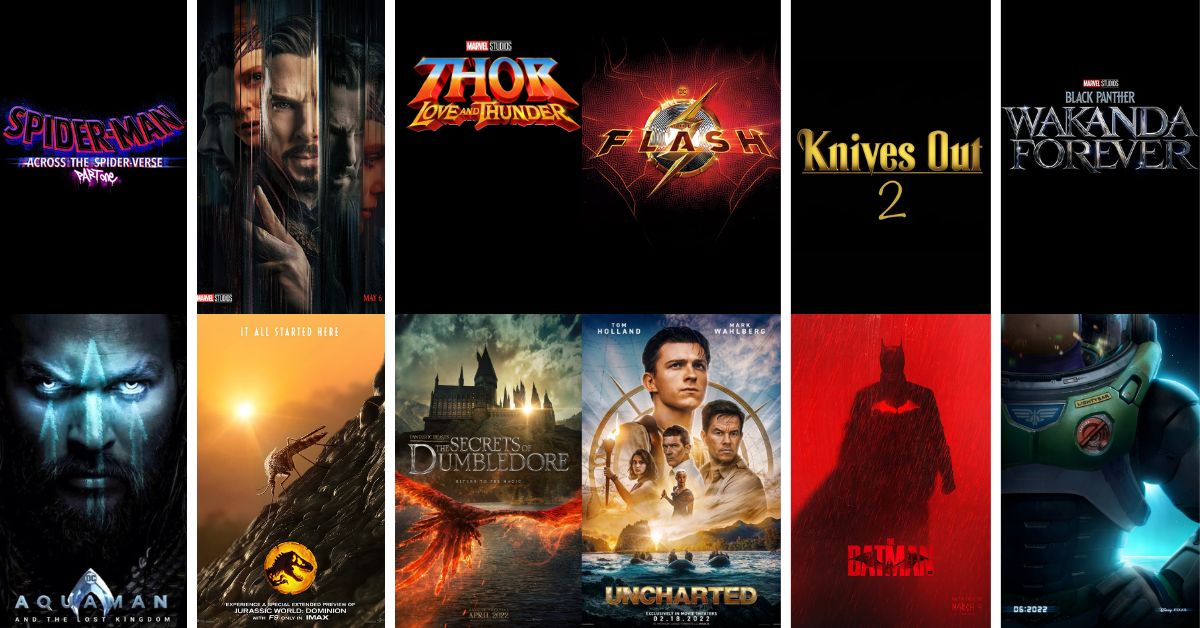 From the Black Panther 2 to Mission Impossible 7, here is a list of some of the most anticipated Hollywood movies of this year.
Death on the Nile / February 11
Death on the Nile is based on Agatha Christie's novel of the same name. Belgian detective, Hercule Poirot, is back again in what could be the birth of a franchise after solving the murder mystery case on the Orient Express. Directed by Kenneth Branagh, Death on the Nile is a mystery thriller about a honeymoon vacation that ends in murder. A river steamer on the River Nile is disrupted after the murder of a wealthy heiress Linnet Ridgeway Doyle (Gal Gadot). Once again, it is up to detective Poirot to brush up his sleeve and do what he does best. The murder mystery stars Kenneth Branagh, Gal Gadot (Red Notice), Armie Hammer, Annette Bening, Rose Leslie, and Letitia Wright.
Uncharted / February 18
Based on the popular video game series of the same name, Uncharted is an Indiana Jones-esque adventure film starring Tom Holland (Spider-Man: No Way Home) as Nathan Drake. Holland swings over to Sony and will be starring alongside Mark Wahlberg and Antonio Banderas (Hitman's Wife Bodyguard) in this treasure hunting crusade.
The Batman / March 4
After a number of delays due to the pandemic, Matt Reeves' Batman starring Robert Pattinson (TENET) is set to be released in just a few months, if nothing goes wrong again. The trailer hints that this version of Batman will be darker and action-packed, but Christian Bale did just that in The Dark Knight. With a new face taking over the popular vigilante, we'll see just what Robert Pattinson has in store for DC fans. Joining him in this long-awaited movie are Jeffrey Wright who will play Commissioner James Gordon of Gotham City, Zoe Kravitz as Selina Kyle (aka Catwoman), Paul Dano will play the infamous Riddler, John Turturro as DC comic mob boss Carmine Falcone, Peter Sarsgaard as Gil Colson, Andy Serkis as Alfred Pennyworth, and Colin Farrell as comic supervillain Penguin.
Morbius / April 1
Sony Entertainment continues to flesh out its own superhero universe following the release of Venom: Let There Be Carnage. Morbius follows the story of a professor, Michael Morbius, who turns himself into a vampire amidst his search to rid himself of rare blood disease. It stars Jared Leto as the lead, Matt Smith, Adria Arjona, Jared Harris, Al Madrigal, Tyrese Gibson, and Michael Keaton who is set to reprise his role as Vulture (Spider-man: Homecoming villain).
Fantastic Beasts: The Secret of Dumbledore / April 15
Warner Bros' presents the third installment of the Harry Potter spin-off series, Fantastic Beasts: The Secret of Dumbledore as a new threat creeps into the Wizarding world. The plot goes thus, "Professor Albus Dumbledore knows the powerful, dark wizard Gellert Grindelwald is moving to seize control of the wizarding world. Unable to stop him alone, he entrusts Magizoologist Newt Scamander to lead an intrepid team of wizards and witches. They soon encounter an array of old and new beasts as they clash with Grindelwald's growing legion of followers". With Mads Mikkelsen replacing Johnny Depp, we'll get to see a new side and character portrayal of the vicious Grindelwald. Jude Law will play the secretive headmaster; Eddie Redmayne will reprise his role as the Magizoologist, and Ezra Miller as Credence Barebone.
---
Related: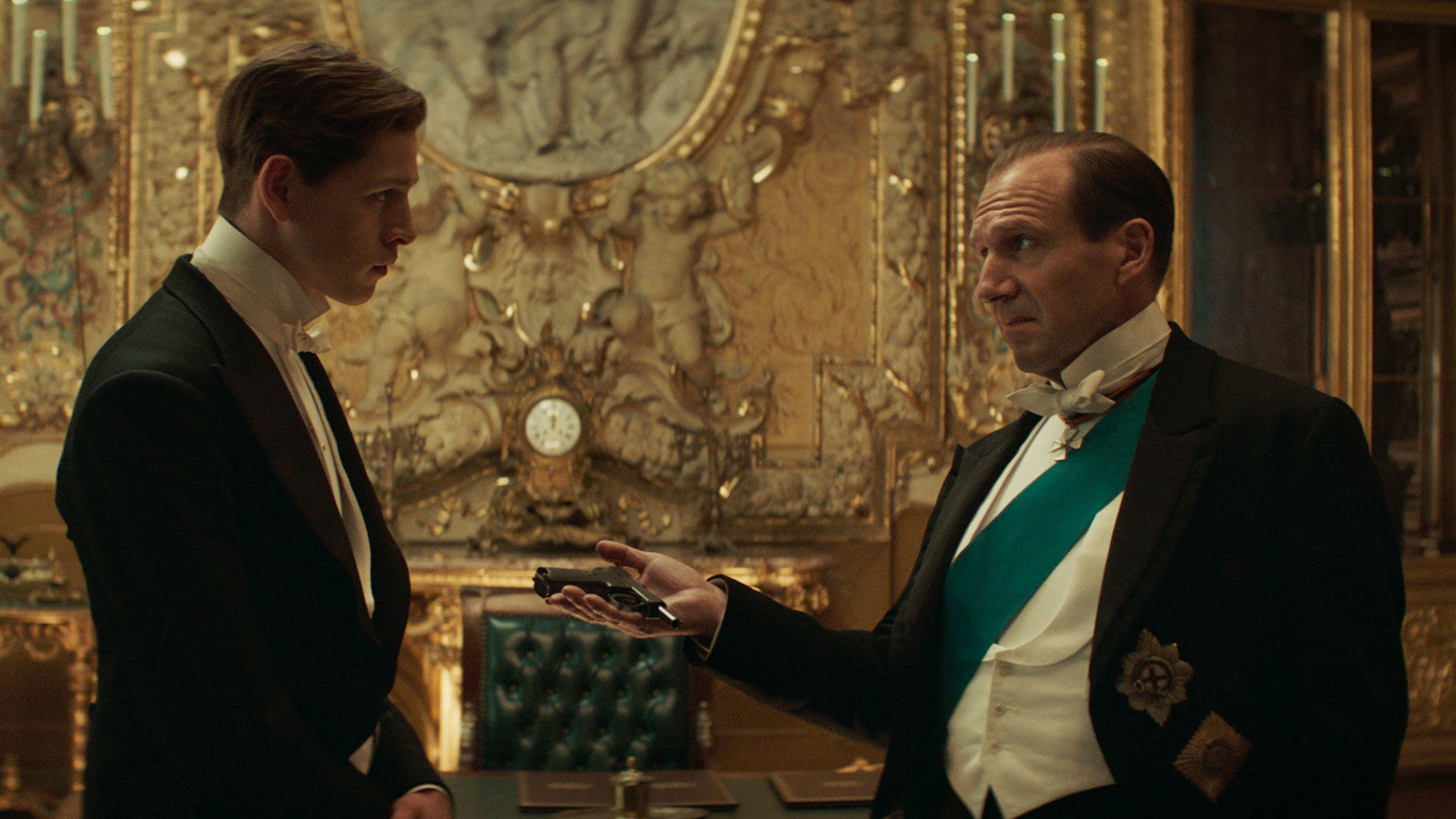 'The King's Man' (2021) Review: A Royal Dive into the Past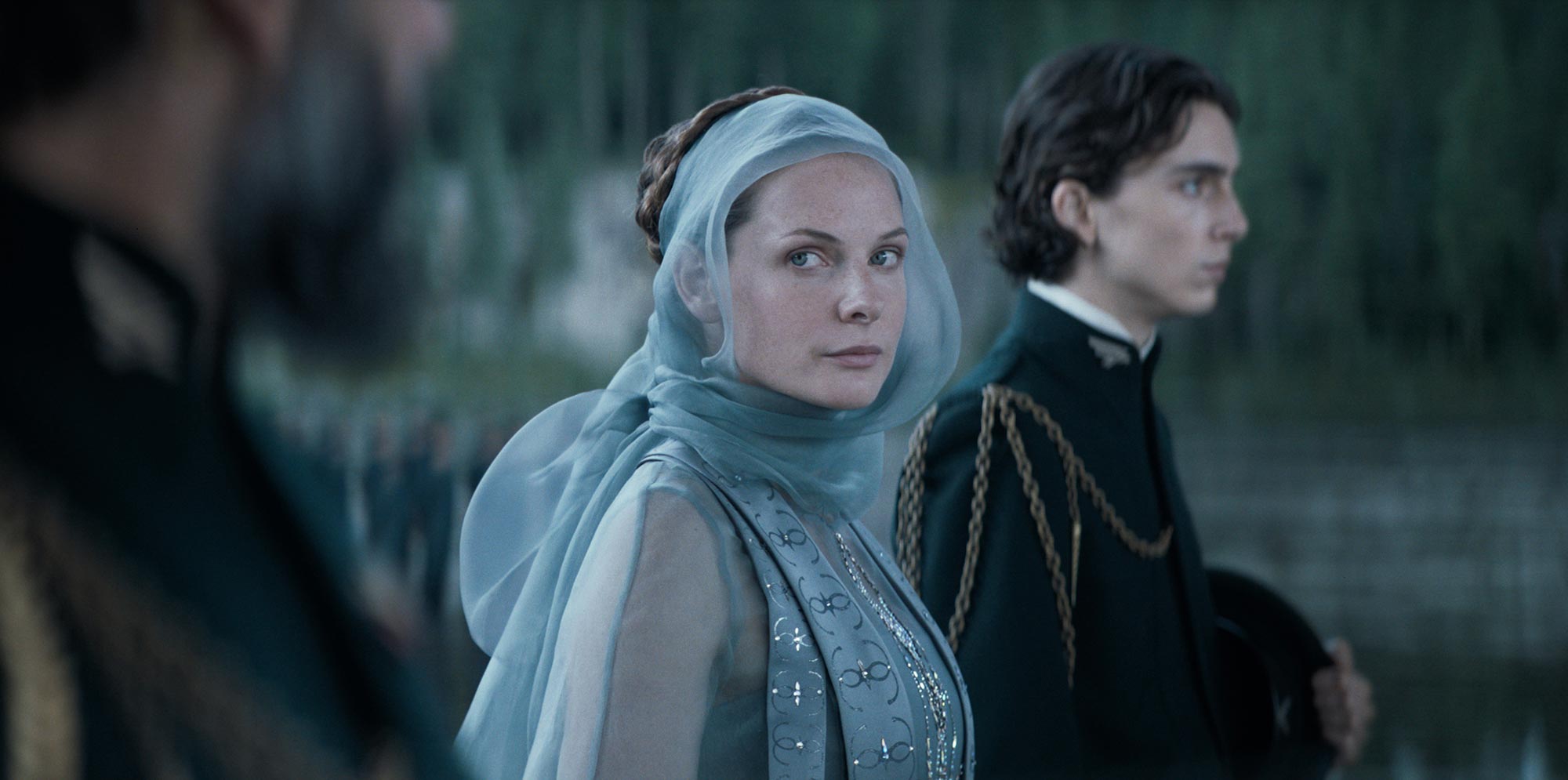 Politics, Religion, and Water: The Ecology of 'Dune'
---
The Northman / April 22
The Northman is based on "The History of the Danes," found in Books 3 and 4 of Saxo Grammaticus' Gesta Danorum. the movie follows the story of a young prince which will be played by Alexander Skarsgård who vows to avenge the death of his father after he was murdered by his uncle. The Northman will be a bloody story of vengeance and a man who will be given two choices; love for his family or hatred towards his enemies. The world of Viking it sets to explore is enough to hint that it will be a gritty historical drama.
Dr. Strange: Multiverse of Madness / May 6
With the last havoc the multiverse caused in Spiderman: No Way Home, I guess Multiverse of Madness is a befitting title for the next Doctor Strange instalment. Sam Raimi returns to helm another MCU movie after directing Tobey Maguire's Spiderman Trilogy. Benedict Cumberbatch will be joined by Elizabeth Olsen, the Scarlet Witch; Benedict Wong and a new hero who can travel into different dimensions.
Jurassic World: Dominion / June 10
The ending of Jurassic World: Fallen Kingdom showed humans will have no choice but to coexist with dinosaurs and one can only presume that this will lead to the birth of another chaos in the next instalment. The synopsis of Jurassic World: Dominion is still unknown but it will mostly be about the consequences of the decision taken in the last part. Chris Pratt and Bryce Dallas Howard will reprise their role as Owen Grady and Claire Dearing. Omar Sy (Lupin), Laura Dern, Sam Neill and Jeff Goldblum will also join the ensemble.
Lightyear /June 17
Lightyear is a spinoff of the Toy Story series and the origin story of the human Buzz Lightyear that the toy is based on. Buzz Lightyear will be voiced by Chris Evans. Little is known about the actual plot of the story.
Minions: The Rise of Gru / July 1
The Illumination Entertainment animated comedy film follows the aftermath of the event in the 2015 Minions. The yellow creatures in blue overall, whose only purpose is to serve, find a new evil in little Gru. The new film features Gru's transformation into the ultimate supervillain.
Thor: Love and Thunder / July 8
Taika Waititi will direct another Thor instalment after Thor: Ragnarok. Starring alongside the famous hammer-wielding hero is Natalie Portman, who played his love interest, Jane Foster, in the original movie. Following the events of End Game, there will also be a crossover of some of The Guardians of the Galaxy stars, starring Chris Pratt, Dave Bautista (Dune) and Vin Diesel as the voice of Groot. Christian Bale (The Dark Knight) will also play the ruthless Gorr the God Butcher and Russell Crowe will appear as Zeus.
Bullet Train / July 15
Bullet Train is based on the Japanese novel written by Kōtarō Isaka. The action thriller will be directed by industry veteran, David Leitch, who co-directed John Wick and produced Bob Odenkirk's Nobody. He is once again at the helm of another affair which is set on a Japanese bullet train, where five assassins all working on different assignments discover they are all connected. Bullet Train stars Brad Pitt, Joey King, Andrew Koji, Aaron Taylor-Johnson, Brian Tyree Henry (Atlanta), Zazie Beetz (Atlanta), Logan Lerman, Bad Bunny, Sandra Bullock and Karen Fukuhara.
---
Related: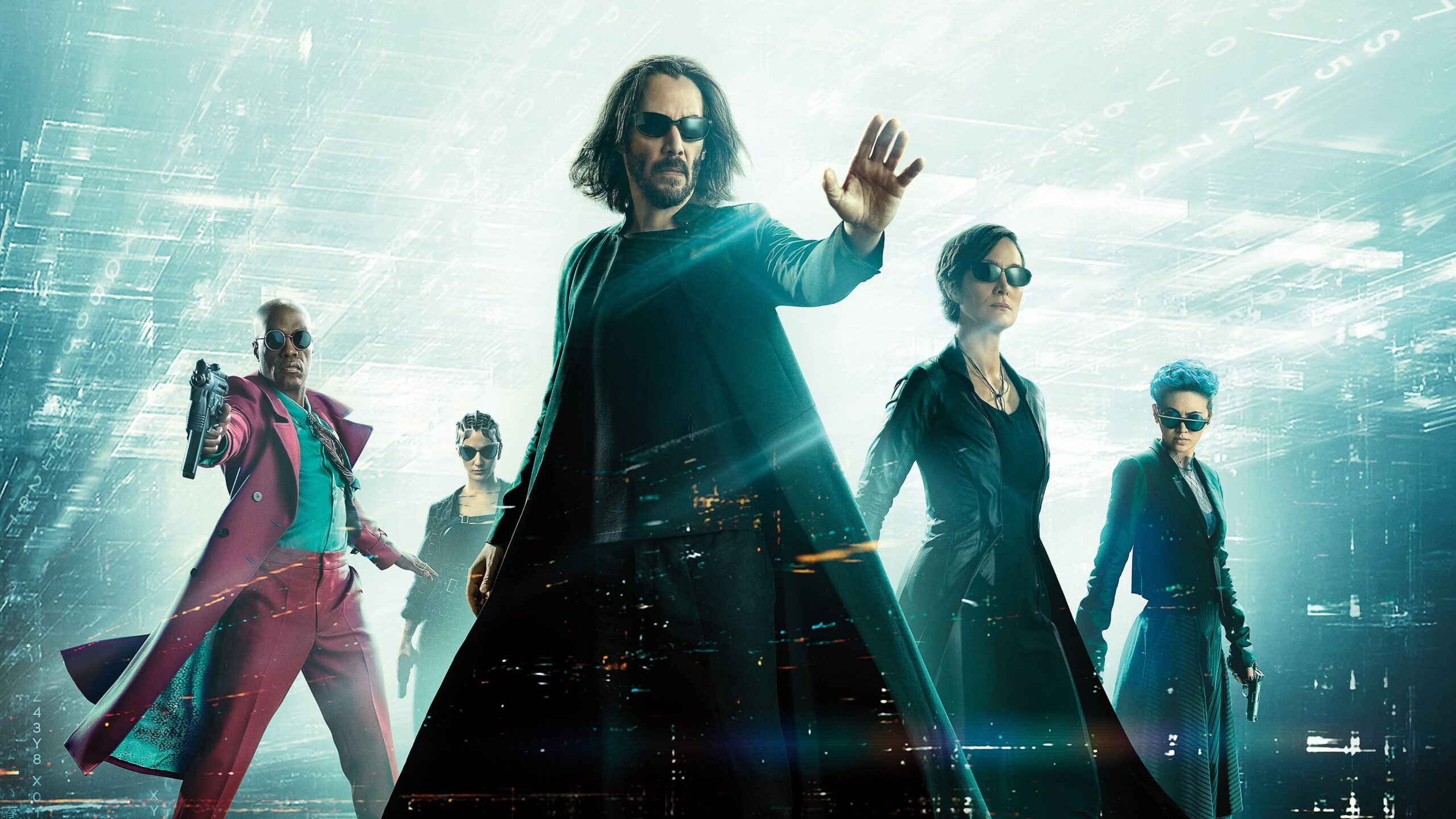 'The Matrix Resurrections' Review: A Tired Rehash of the Old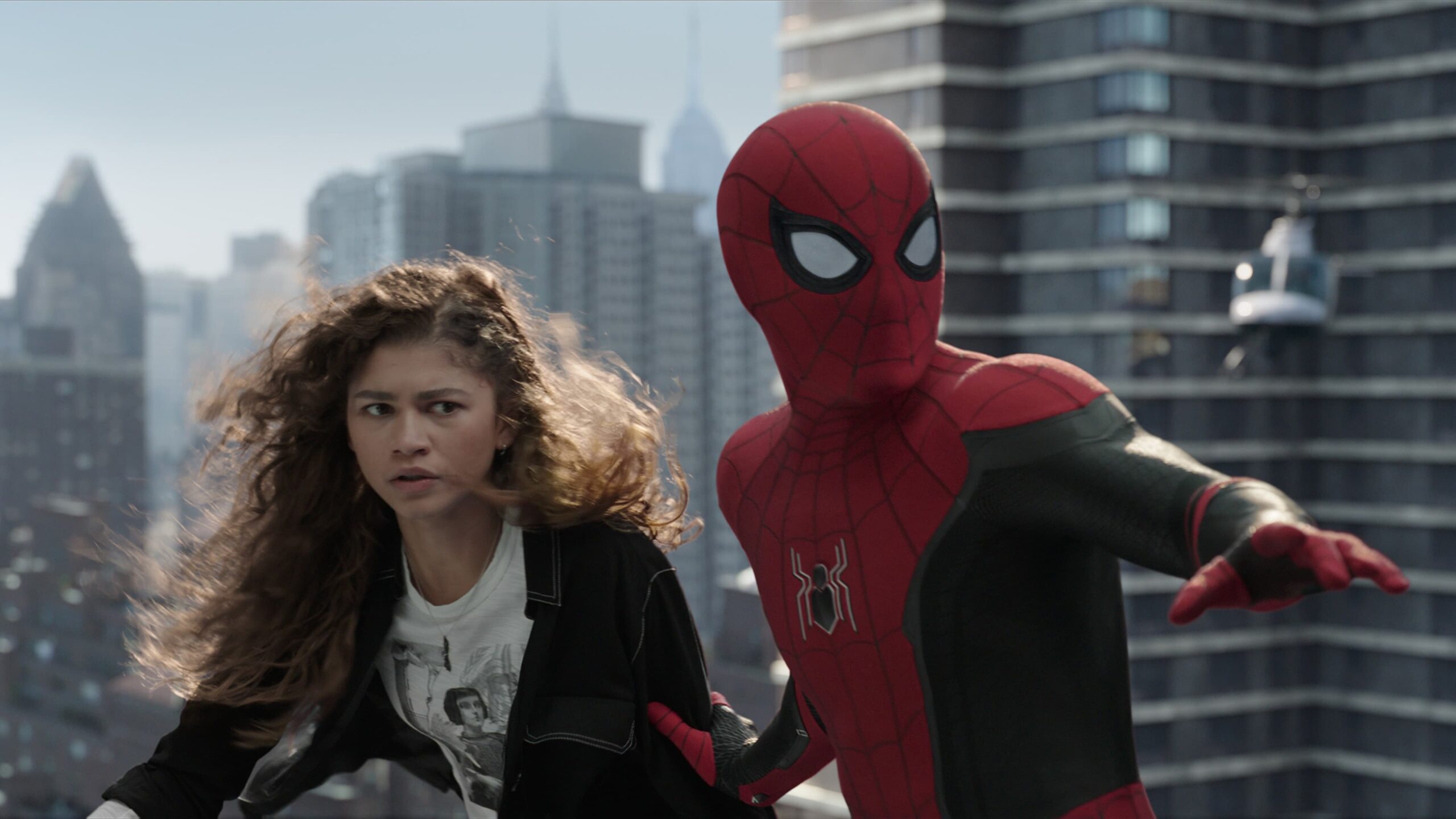 'Spider-Man: No Way Home' Review: A Proper Trilogy for the Spider-Man Franchise
---
Black Adam / July 29
Dwayne Johnson (Red Notice) will play a superhero role for the first time in his career. Black Adam is a spinoff of Shazam, where Dwayne plays the titular character, an antihero who can rival Shazam's power. Starring alongside Dwayne Johnson is Pierce Brosnan, Noah Centineo (To All The Boys), Aldis Hodge (One Night in Miami) and Quintessa Swindell.
Mission Impossible 7 / (moved to 2023 due to COVID)
The never-aging Tom Cruise plays the role of famous spy agent, Ethan Hunt, and just like the previous instalments he'll once again be on a mission to save the world. This will surely be filled with mouth-watering stunts just like its predecessors.
Spiderman: Across the Spider-verse (Part1) / October 7
The Oscar-winning animation, Spider-Man: Into the Spider-Verse returns with a sequel, Across the Spider-Verse (Part One). It is definitely one of the most anticipated movies of this year. Shameik Moore returns as the voice of Miles Morales. Hailee Steinfeld will voice Gwen Stacy and new addition Issa Rae (Insecure) is the voice of Jessica Drew (aka Spider-Woman).
Halloween Ends / October 15
Halloween Ends will once again star Jamie Lee Curtis as Laurie Strode who will set out to kill the notorious Michael Myers after he killed her daughter in the last installment, Halloween Kills. This will most likely mark the end of Michael forever.
The Flash / November 4
This year is going to be all about the multiverse with The Flash set to join the list of movies that will be released in the DC universe. Ezra Miller will star as the speedster as he goes back in time to stop his mother's murder. Ben Affleck (Justice League), in a final outing, will also return as Bruce Wayne, alongside Sasha Calle, Billy Crudup and Michael Keaton.
Black Panther 2: Wakanda Forever / November 11
This is the 30th film in the MCU and even after the tragic death of Chadwick Boseman, The Black Panther story will continue in Wakanda. It is speculated that the story will be focused on King T'Challa's sister, Shuri (Letitia Wright), however, nothing has been confirmed yet. Returning stars are Lupita Nyong'o, Danai Gurira, Angela Bassett, Winston Duke and Martin Freeman.
Aquaman and the Lost Kingdom / December 16
James Wan returns to direct the sequel to Aquaman (2018) starring Jason Momoa (Dune) as Arthur Curry. The DC hero will be joined by Amber Heard, Patrick Wilson and Yahya Abdul-Mateen II. There are no other details about the film.
Avatar 2 / December 16
After waiting for more than a decade, the long-awaited sequel to James Cameron sci-fi movie, Avatar, will finally be released this year. A movie that remains the highest-grossing film of all time will once again present the beautiful world of Pandora. Starring Sam Worthington as Jake Sully, old enemies will return as Sully and his family must evacuate their old home to find a new place. Other actors that will join the much-anticipated movie are Kate Winslet, Michelle Yeoh, and Edie Falco, Stephen Lang, and Vin Diesel.
Knives Out /
The sequel to the mystery thriller, Knives Out starring Daniel Craig as Detective Benoît Blanc, has no official release date but is set to return this year. Knives Out 2 will stream exclusively on Netflix. Starring alongside the ex 007 star are Kathryn Hahn, Dave Bautista (Dune), Edward Norton, Ethan Hawke, Leslie Odom Jr. (One Night in Miami), Kate Hudson, Janelle Monáe, Jada Pinkett Smith (The Matrix Resurrections), Madelyn Cline and Jessica Henwick.
Did we leave out any? Which of these titles are you most looking forward to? Share your thoughts in the comments section or on our social media accounts.
Keep track of upcoming films and TV shows with Google calendar.