EXCLUSIVE: Moshood Fattah stole hearts in Netflix's Far From Home (FFH) series, where he plays Michael, financial and advisory support to our lead Ishaya. A lot of Nigerian viewers have expressed how impressed they were with his performance. The talented actor has had quite the journey. After obtaining a Bachelor's degree in Performing Arts from the University of Ilorin (UNILORIN) and a Master's degree in Theatre Arts from the University of Lagos (UNILAG), he has not ceased to strive for more. There is therefore little wonder that he features in two big Nollywood projects of 2022: Far From Home and Battle On Buka Street. 
---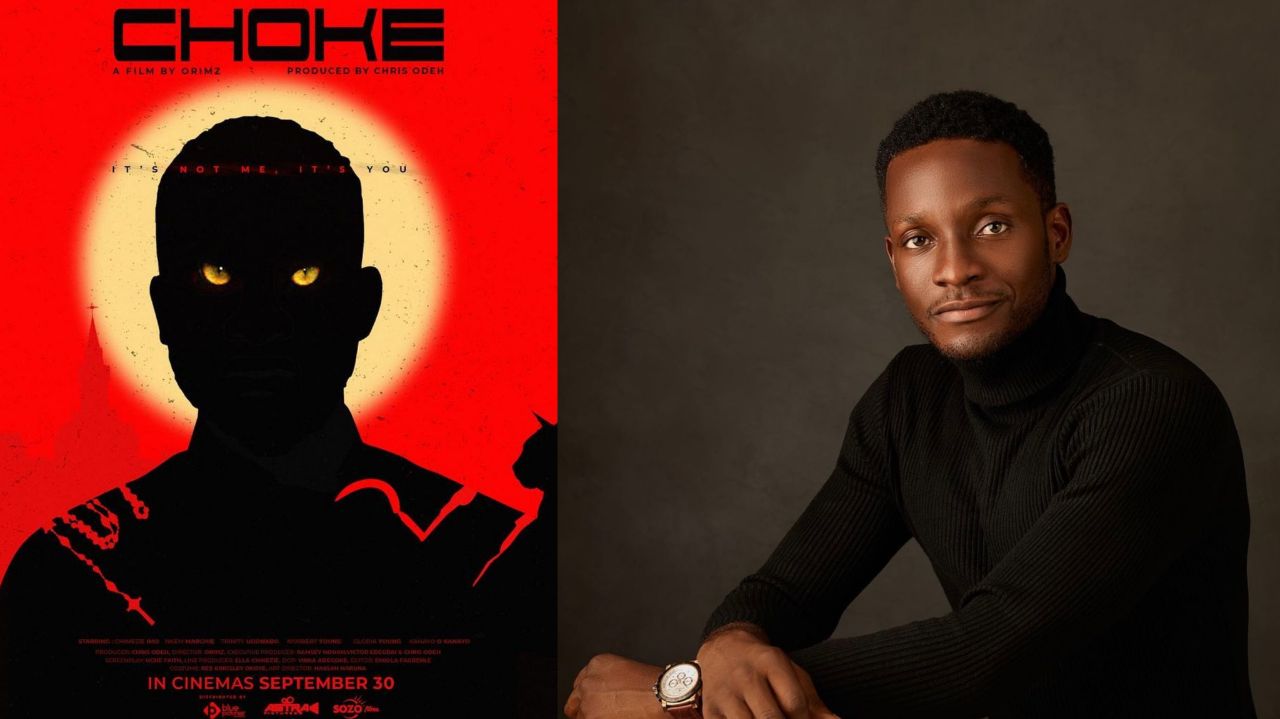 Chimezie Imo Discusses His Acting Roots, Importance of Critics and Recent Roles in Gritty 'Afrocity' and "Challenging" 'Choke'
---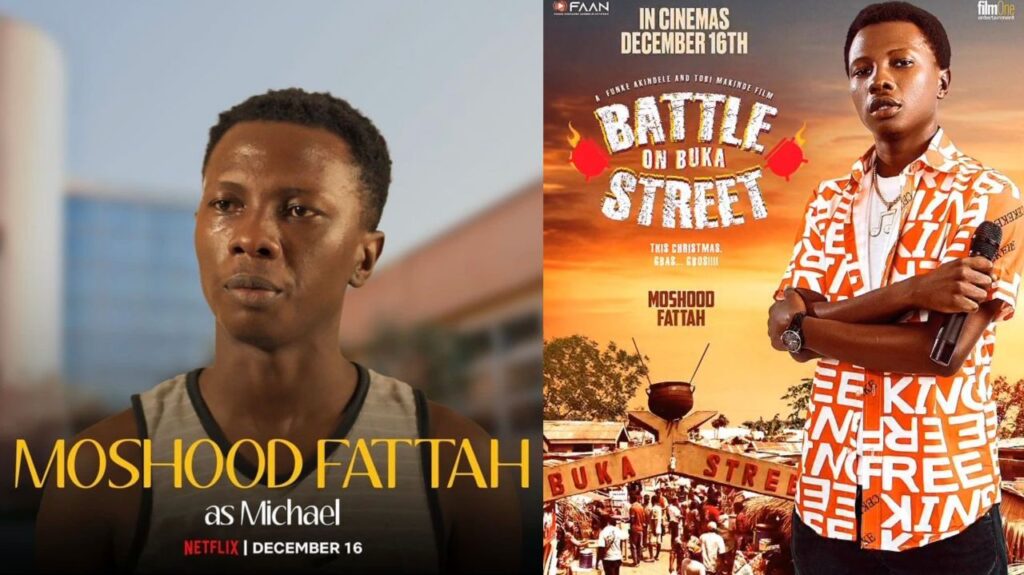 Moshood began his acting career in theatre. Explaining how he transitioned into acting for screen, he says,
"I have had a solid theatre career, however, I had my fingers in film as far back as my first degree because we took filmmaking courses. By the time I graduated, I had made two short films (of course they were terrible). Even as I built my career in professional theatre, I took film acting courses (in Del-York) which allowed me to understand my instrument as a film actor. Shortly after, I found myself collaborating with major film directors like Niyi Akinmolayan, and Editi Effiong (Fishbone) and Tolu Ajayi (Focus) on fantastic short film projects."
He adds, "It will be incorrect to say that I transitioned; even though I have been very picky with the film projects, I will say that I have always juggled both. As a matter fact, during principal photography for FFH, I flew out to Dubai for a performance. I was also on stage doing Awo: The Musical on the weekend FFH & Buka Street got released. Both platforms are home to me".
He mentions that he prefers acting on stage to acting for the screen.
"I like how the theatre never gets in the way of one's performance; you never have to worry about hearing "Cut!" in the middle of a moment or having to wait long hours on set. Theatre is where you truly hone the art of dialogue and delivery, and I also love the fact that in theatre, you get to spend time exploring your character. For example, since the launch of Fela & the Kalakuta Queens in 2017, we've done over 100 shows across continents and I will tell you that even at the 80th show, I was still discovering new things about my character".
Moshood's preference for stage acting does not affect his performance in Far From Home. Though he is not seen on screen as much as the other actors, his talent still shines. He dives into his experience playing Michael in the series, and we can't help but dive in with him.
"Playing Michael was actually challenging because prior to the project I never spoke pidgin, neither had I tried an Igbo accent. Michael's lines were originally written in English but I felt it wasn't realistic enough, so I took it on myself to reinterpret his lines. Special thanks to Ujunwa Offor, the script supervisor who monitored my accent, taught me a few words in Igbo and helped me translate new lines to pidgin. Sometimes, minutes before rolling; I would learn the lines, put an accent on it and then 'throw it all away' because the emotions of the scene were more important. I lived with anxiety during the shoot because it was a lot to juggle, and the last thing anyone wants is to goof on such a large platform".
The actor also makes an interesting revelation about skills the project helped him to develop.
"In order to play Michael convincingly, I also interned at a mechanic's shop and finally learned how to drive".
The 2019 Future Awards Africa-nominated actor drew from parts of himself to bring Michael to life.
"I grew up an only child and loneliness made me treasure friendships a lot more. It wasn't unusual for me to go over and beyond for a friend I really loved, because I didn't want to lose them. Of course, I got my fingers burned a few times but for the most part, I will say that I am very blessed to have a number of great life-long friendships, some of which go back over 20 years ago. When FFH dropped, my close friends spent hours relating Michael's scenes to some of the things we went through in real life, and I was almost convinced that I wasn't a terrible person."
Similar to many characters in the series, Moshood is talented. He is artsy, unlike his character who spends his time in a mechanic workshop.
"I actually was an arts student in secondary school and was pretty good with drawing, although I will confess that I haven't done that in years. Back in secondary school though, I was an active member of the debate team & drama club. In Battle on Buka Street, with the help of music producer Kalis, I got to record two songs that my character Ademide performs in the film".
In the Funke Akindele and Tobi Makinde-directed Battle on Buka Street, Moshood plays Ademide, a talented singer who is limited because of his family. On his experience on the film set,
"We made too many memories that had no business being recorded on camera. Between set days, we'd watch great movies together and analyse them critically. In fact, the night I shot the carnival scene, Gbemi Akinlade, Mike Afolarin and I spent the entire evening binge watching the great Super Bowl halftime performances. It was the ultimate set up! After all the arguing and critiquing of the performances, there was no way I was going to go on stage that night and be crap, because I knew Mike and Gbemi were going to drag me to filth! I really loved that we were very supportive of each other."
He also adds that after each day's work, the actors spent about half an hour "screaming about how dope a particular actor's performance on set was", something similar to what he observed on the set of FFH.
His character in Battle on Buka Street shares a similar obstacle with the major character (Ishaya Bello, played by Mike Afolarin) in FFH: the difficulty that comes with the pursuit of one's dreams. The actor clearly does not mince words on the subject of dreams and aspirations.
"I'll be the biggest ingrate in the world if I acted as if I haven't had it easier than most people; having enjoyed the privilege of a great educational background, the love and support of friends and family and a great deal of luck. I shy away from giving people career advice, because many parts of my story feel very pre-destined."
---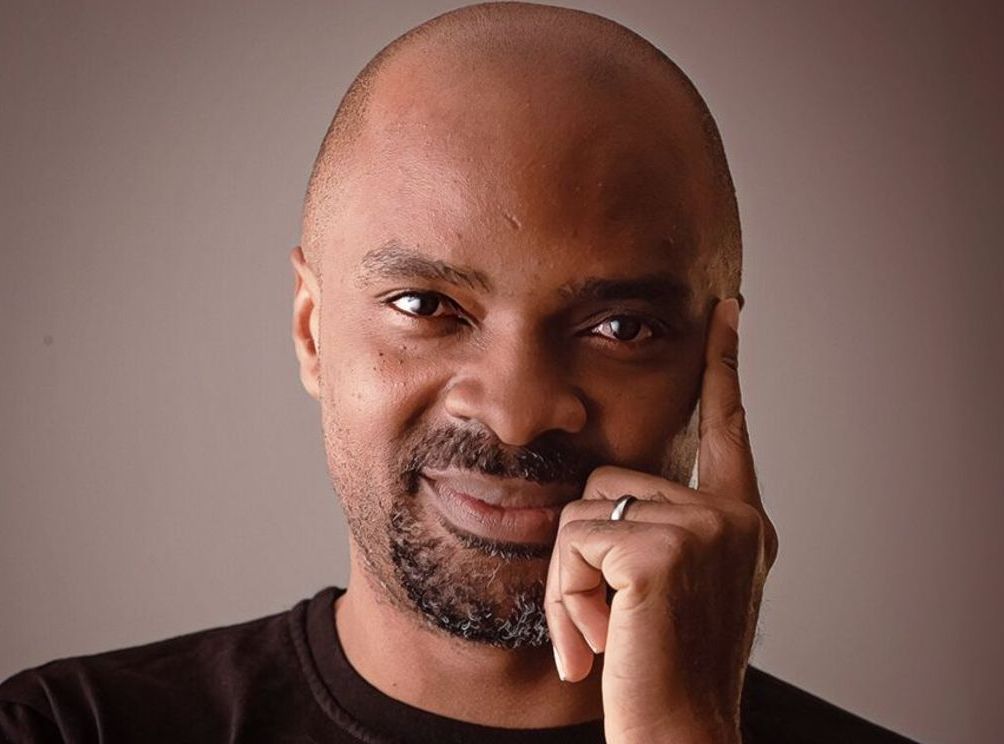 Daniel Oriahi's Journey to Rediscovery: Spending His Hiatus as a Tutor, His Understanding of Nollywood, Human Stories and Teases Upcoming Projects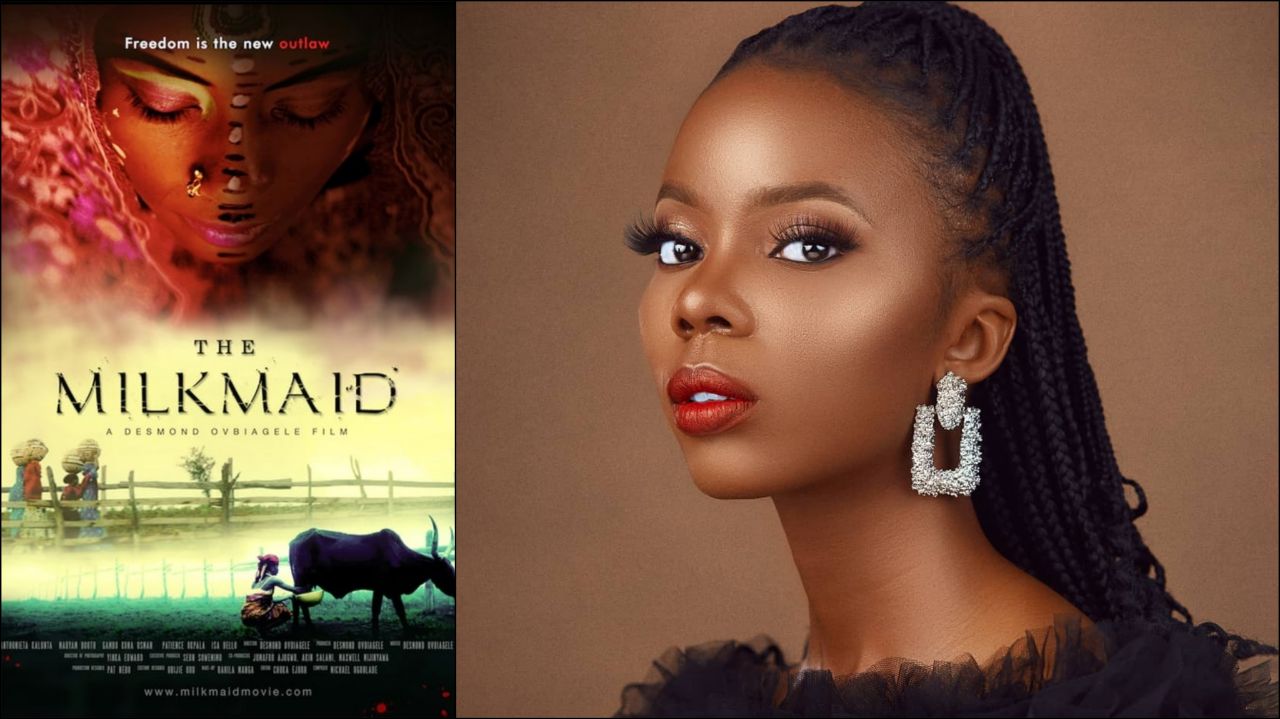 'The Milkmaid' Star Anthonieta Kalunta Shares Her Journey from Stage to Screen, Her Experience on Set and Future Plans
---
He adds that he got his first lead role in a musical before he finished his Master's, and became a part of Bolanle Austen-Peters productions.
In contrast to Ishaya Bello, who represents Nigerian youths who would go to extreme lengths to achieve their dreams, Moshood believes in integrity.
"I've seen the effects of drugs on people, so I'll never espouse selling illicit drugs or kidnapping. I can't say anything to people who have been frustrated into giving up on their dreams, because I don't know what that feels like. However, if there's anything I've learned from studying some of the most successful people in the world like Oscar de la Renta and Marlon Brando, it's that greatness requires taking risks and doing the "unconventional". It pays to lead a life of integrity because character, in my experience, has proven to be the most valuable currency."
This opinion seems to be similar to that of his FFH character, who discourages his friend from taking desperate irrational decisions. It's no surprise that Moshood emphatically responds with "I would never give Ishaya that ajo money!", when asked what he would do differently if he were to trade lives with his Michael character.
On which character he roots for in the series, he reveals to our surprise, "You won't believe it but I still haven't seen FFH. I'll get around to it before the middle of the year, hopefully. I would love to see Michael become a villain though".
Coincidentally, both FFH and Battle on Buka street, which happen to be Moshood's most recent projects, have multiple directors. While FFH has three directors (Kayode Kasum, Catherine Stewart and Kenneth Gyang), Battle on Buka Street has Funke Akindele and Tobi Makinde as its directors. Moshood speaks on the effect multiple directors have on his performance in the projects.
"It was nothing new. Back in university, when we would participate in several final-year theatre productions, we worked with many directors; most times in one day. FFH and Buka Street are big collaborative projects and, going by their successes, the old saying of "two heads being better than one" proves to be true. In film, your performance is literally set in stone from the moment a scene is canned, which is why pre-shoot preparations and conversations with your director(s) are important. Thankfully we had a lot of those in both projects and it made the work a lot easier".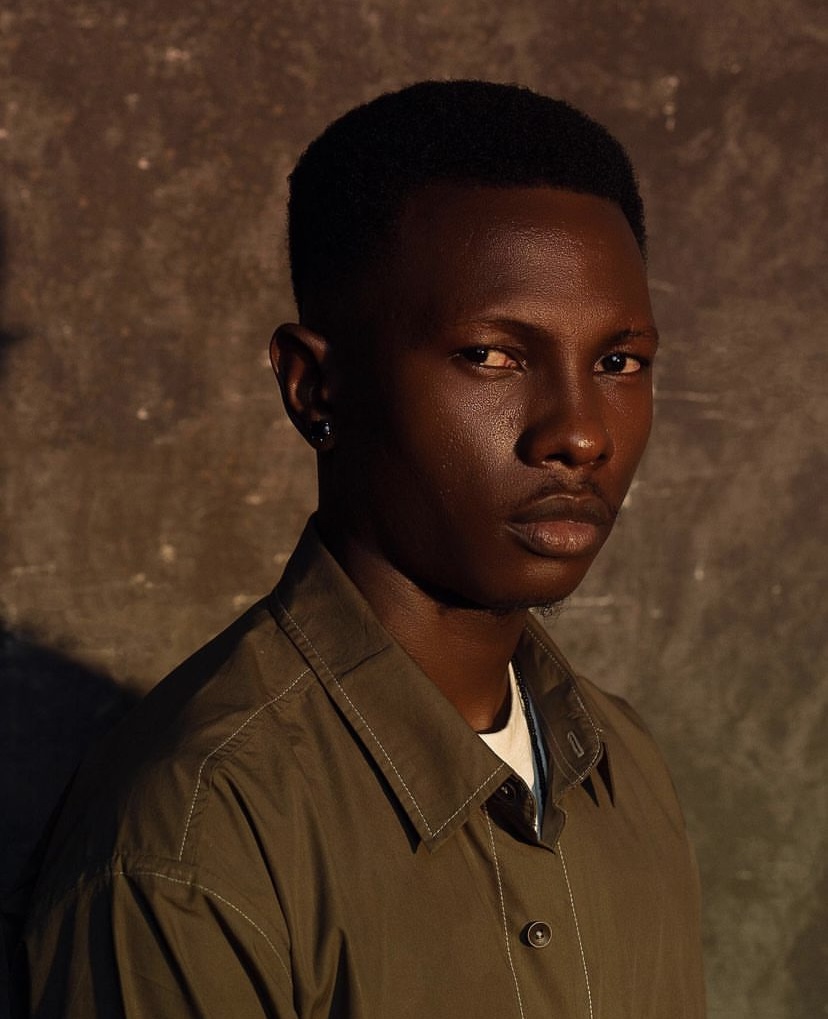 Moshood's opinions on directing come from a place of experience. In addition to taking a course at the EbonyLife Creative Academy (ELCA), he has directed a few stage plays (e.g Menace) and short films (e.g Bad Eggs).
"I started directing full-length plays from my first year in UNILORIN. Then I faced acting for a while, until last year when I directed a stage play and a few short films. I went to ELCA to study directing because as I matured as an artist, I came to understand how much work and intentionality goes into proper filmmaking, and how every component is important in creating an "experience". I'm looking to direct feature lengths in the nearest future. From Denzel's Great Debaters to Gibson's Hacksaw Ridge and Funke Akindele & Tobi Makinde's Battle on Buka Street, one can say that actor-directors make the most moving films—so watch out!".
He states that working with Funke Akindele is "a masterclass in filmmaking." He continues,
"The way she multitasks always blows my mind, and I will say that in terms of producing and directing, she is the bar—especially now that I am gearing up to direct feature-length films. I'll be applying a lot of things I learned from watching her".
Apart from directing, he is passionate about honing many filmmaking skills. For example, he wrote the screenplay and produced short film Aargh! For this reason, he has resolved to be referred to as a "multihyphenate".
Speaking on actor role models in the industry, Moshood admits, "While there are many people in the Nigerian film industry that I admire, I can't really pick one in particular that I looked up to as a role model. There wasn't anyone that I knew who had a similar look, build, personality or career trajectory that I could have patterned myself after, and it gave room for self-doubt."
However, looking at how everything has panned out, we can agree that determination has its benefits. He also adds that the industry seems to be more invested in the celebrity lifestyle rather than the art of filmmaking.
"As a filmmaker, I would think the goal would be to be able to sit with the best filmmakers from all over the world and be able to speak confidently because one has the talent, expertise, experience and projects to back it up".
---
Battle on Buka Street is expected to break the previous box office record set by Omo Ghetto as the highest grossing Nigerian film, as it continues its theatrical run.
Far From Home is streaming on Netflix.
(This interview was concluded on January 5, 2023.)
Share your thoughts in the comments section or on our social media accounts.
Sign Up: Keep track of upcoming films and TV shows on your Google calendar.