On a small scale, like your neighborhood pastor whose altar was discovered to have a pot buried beneath it or Muslim clerics who were found to have been abusing wards placed in their care, and on a larger scale, like the revelation of boys abused by Catholic priests around the world, religious institutions have always made the news. These institutions and their practices have always been a hotbed for stories to be told via existing media, such as novels, films, etc. Usually, the hypocrisy of the institutions and their principals is on display. Adebayo Tijani-directed Ijakumo: The Born Again Stripper is one of such films.
---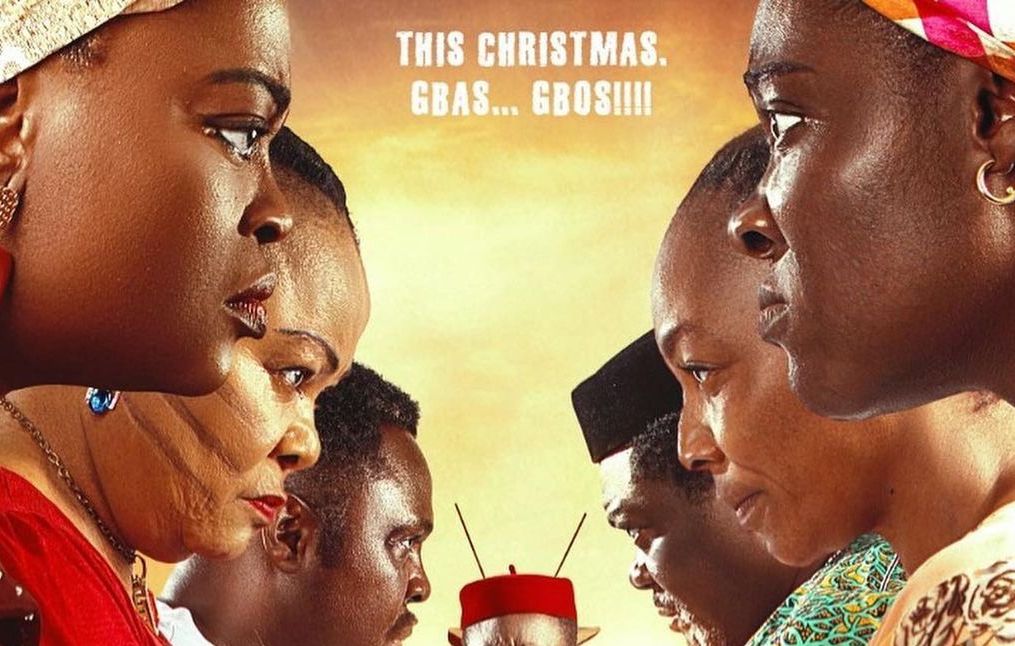 'Battle on Buka Street' Review: Funke Akindele and Mercy Johnson Thrill in Comic Polygamous Family Feud
---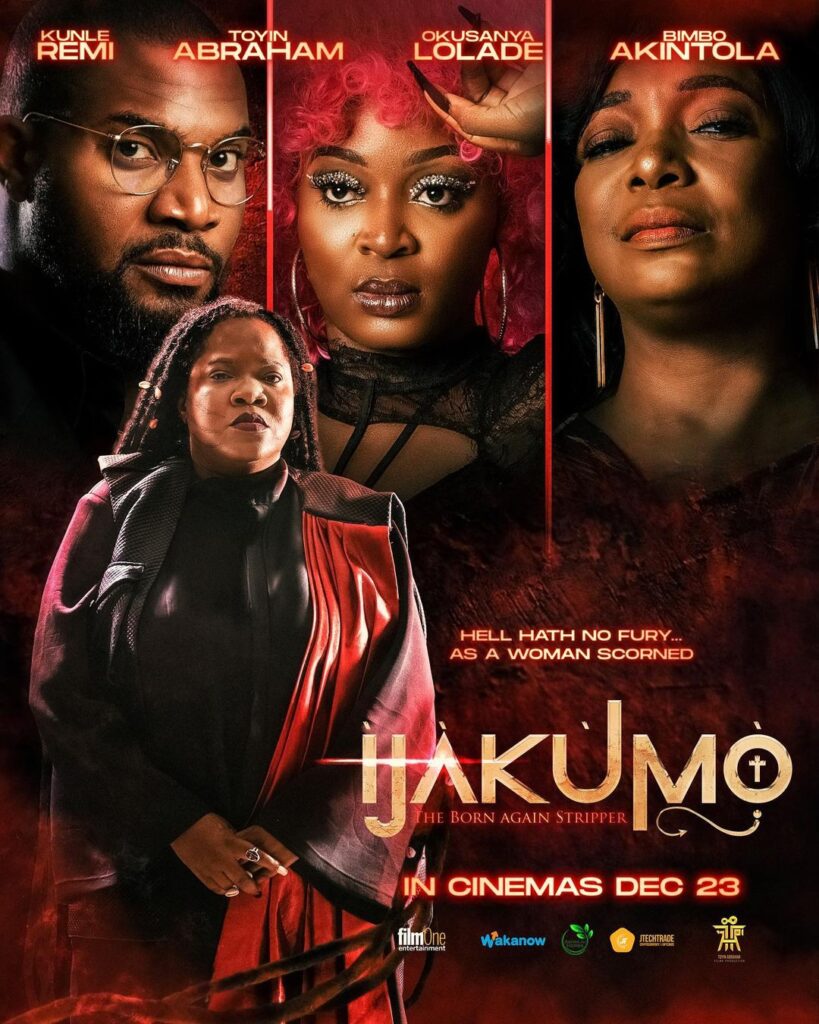 The plot of Ijakumo can be simply summarized as "a scorned woman seeks revenge on her ex-lover". But the depiction of this story is nothing close to simple, with so many angles to the plot that it is hard to pick a perspective. Young struggling lovers Jide (Olumide Oworu, Kunle Remi) and Asabi (Debbie Shokoya, Toyin Abraham) are trying to find their way in the world. When Jide finds a way to make their lives better by becoming a pastor, he decides that Asabi does not fit into his life, and to cut her off, he takes a drastic step that changes her life forever. Years later, Jide is the most successful pastor in Lagos, and he has completely forgotten about Asabi, who he left for dead. Asabi, who has also turned her life around, is back for revenge. She employs the services of a stripper, Sharon (Okunsanya Lolade), to bring Jide down.
Ijakumo has everything: action, metaphysics, sex, romance, crime, etc. While these, naturally, should be ingredients for an enthralling and thrilling film with an exciting plot, the mismanagement of these elements leaves Ijakumo mediocre. This is a plot with a conflict so simple that it is perplexing to see how it was overcomplicated, creating plot holes large enough to swallow the story. Although the plot manages to reach a resolution, it is not without encountering too many obstacles in the form of needless subplots, unnecessary scenes, unclear plot details, and several loose ends.
The title of the film reads, "Ijakumo: The Born Again Stripper," suggesting a story of an ex-stripper who had been taken advantage of in the past seeking revenge on her abusers, but the story goes nothing like this. Surely, there is a stripper in this film, Sharon (Okunsanya Lolade), but in no way does the character fit the tag the title suggests. This creates confusion—on whom exactly is this story based, Asabi or Sharon, who is the born-again stripper? Apart from Jide, Asabi, and Sharon, the role of every other character in the film is unclear; their relevance to the plot remains in question from the beginning until the end.
---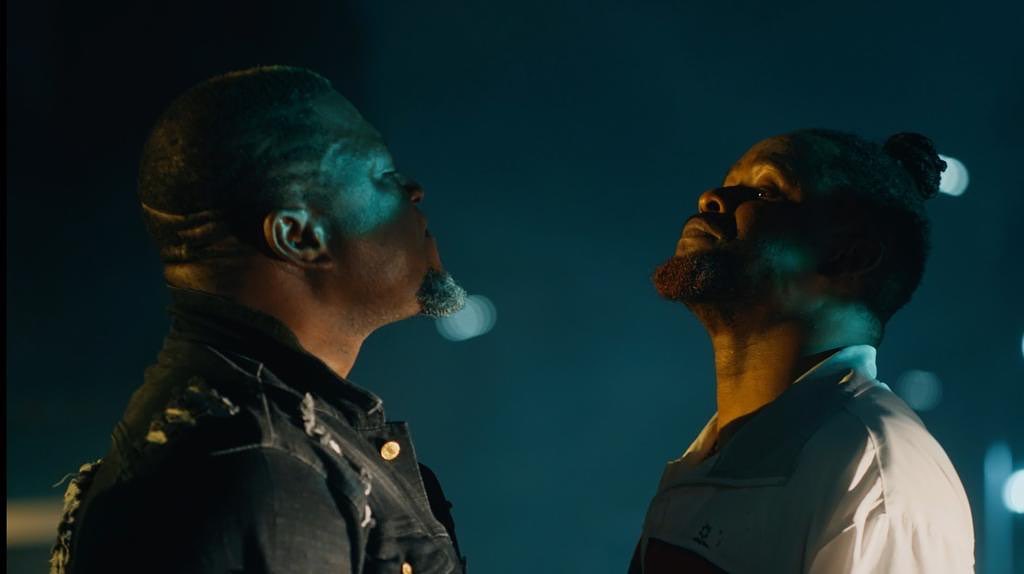 'Rising: City Of Dreams' Review: Confused Plot Underwhelms Promising Topical Gangsterism Story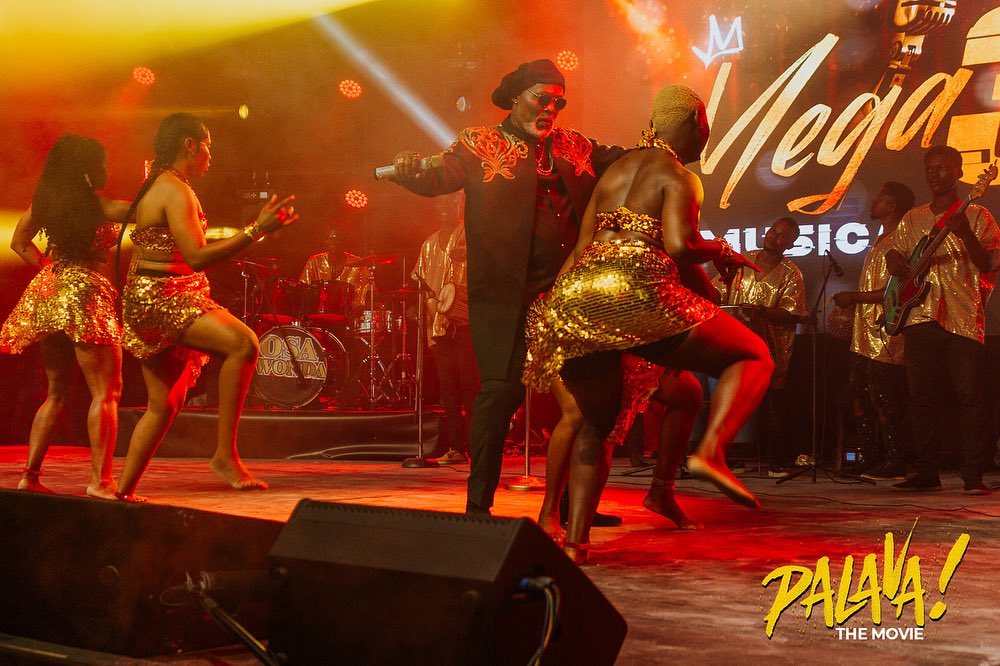 'Palava' Review: RMD Stars in Familiar But Interesting Family Drama
---
There are too many details and angles to the plot of this film, and there is no evidence that they confidently knew what they were doing with this story. The attempt at an exposition is a weak one, and if not for the fact that the point of it was to show that Jide and Asabi used to be lovers and that he betrayed her, it could have failed badly. The exposition takes up a large part of the film, and many of its details are not properly executed or redundant, taking us on a long, unnecessary ride. The plot jumps from one premise to the next with no clear path connecting them. On the one hand, there is Asabi trying to exact revenge on Jide. On the other hand, there is a syndicate, which Jide is part of and answers to. We do not know what this syndicate is or who its members are. Sister Mary (Okunsanya Lolade), a chorister in the church, further complicates the plot. In the end, it is really hard to make sense of it.
Also adding to the confusion is how the narrative progresses. Asabi has great metaphysical powers that she uses to obliterate everyone in her path, so it is hard to imagine why she has to hire a stripper to seduce Jide so she can steal something from him when she could just appear in the location of the object, take it, and disappear. It is hard to comprehend how a character recklessly reveals to Jide and Asabi that he is an organ harvester, like he would reveal that he sold spare parts, and there is little apprehension in their reaction to such information. A lot of disservice is done to the actions of the plot as they are unnecessarily trivialized in several instances, disregarding their significance.
With the roles of the characters in the plot unclear, the cast also does not seem to be able to know how best to interpret their characters, leading to half-baked scalar performances. Olumide Oworu (Far From Home), Kunle Remi (Anikulapo), and Debbie Shokoya give decent performances, as their characters are some of the only defined characters in the film. Most of the rest of the cast look as lost as their characters are in the plot.
Despite how underwhelming Ijakumo is, one can sense the potential of the plot and how exciting and interesting it could have been, but it is hard to overlook how poorly executed it is. Maybe in another world, the plot will be better written and the various aspects will be better unified to make a coherent film.
Ijakumo was in cinemas in 2022 and starts streaming on Netflix in June.
Share your thoughts in the comments section or on our social media accounts.
Sign Up: Keep track of upcoming films and TV shows on your Google calendar.
Side Musings
I once read a book set in the USA about a young woman who was taken advantage of by her lover. While undergoing an abortion, she loses her womb and almost loses her life. He leaves her for dead and goes on with his life. He becomes a nationwide popular preacher forgetting about the little girl he left for dead and she comes for revenge, bringing him down hard. Later on, I came across a lazily plagiarized Nigerian version (the author only changed the setting of the story and nothing else). This film seems to have been inspired by that story too, and just like the Nigerian version of the book, this also is inadequately copied.
Complicated plots do not necessarily need to be hard to understand.
Film projects require funding and one way to give back to sponsors is to give their products and services exposure in the film (totally normal) but the manner of advertising in this film looks totally amateurish, it felt like watching an Instagram influencer's skit.
How did we get to the point of kidney disease?
Why did the seducing sound like she was giving a spoken word performance
Christianity seems to be more of an easy target for creatives than any other religion.
Why are the subtitles so inconsistent?
Why is she flipping her hair like a cape?
Did Wale undergo another puberty?