People love cute love stories and even if you are not a fan of rom-coms, a good love story could just strike the right chord. After the recent release of Dinner at My Place, Nollywood brings yet another rom-com, Cake; a title that calls for curiosity or better yet awakens one's craving for cake. Directed by Prosper Edesiri, Cake follows the story of a young baker, Tomiwa (Tope Tedela) who hopes to find a wife so that he can fulfil the wish of his deceased mother. Apparently, his mother told him his bakery will bring him love and it does. Tomiwa meets a beautiful young woman, Chaly (Sophie Alakija), and falls in love with her. However, he finds out that Chaly is engaged and hopes to win her over with the perfect cake. The rest of the movie pretty much covers Tomiwa's half-baked plans to snatch another man's fianceé.
---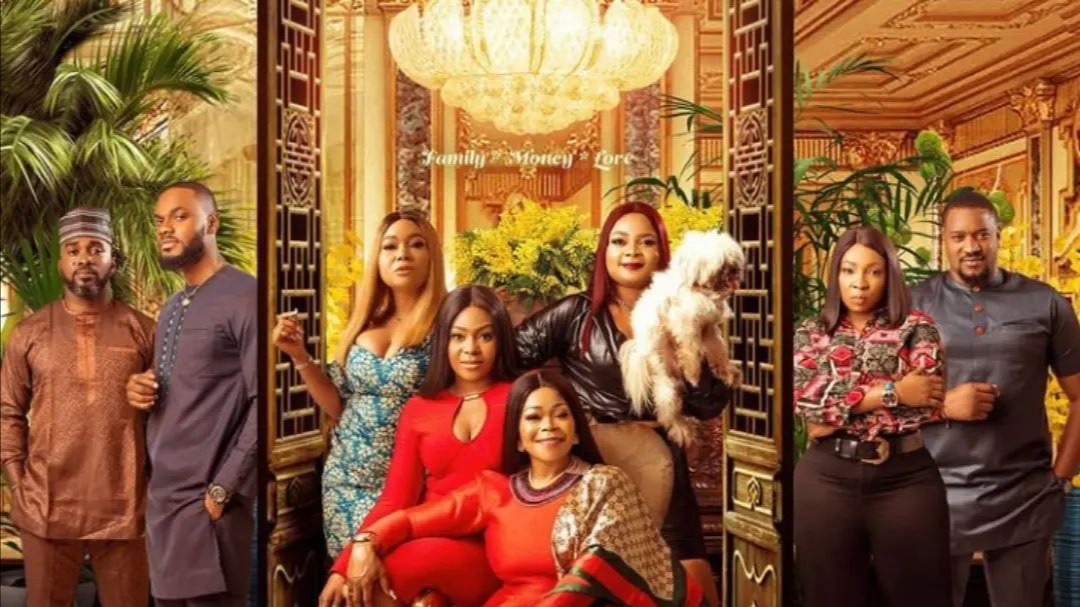 'Head Over Bills' Review: Questionable Acting Hardly Presents Any Answers
---
The title of the movie itself will make viewers inquisitive about what the rom-com has to offer– will it be about sharing cake recipes to make for loved ones? If this was even the case, the entirety of the movie wouldn't turn out to be torture. Cake is a mockery of everything that makes a rom-com– a lovable lead character, the tension between the lovebirds and one of the most important, finding balance in comedy and romance. The 1hr 50 min movie fails woefully to retain interest or whip up a bone of contention throughout the entirety of the movie. It lacks any semblance of sincerity and delightfulness that is accustomed to rom-coms. In this pit of confusion, another chaos that further drives the movie into oblivion is the poor casting choices, especially the lead character, Tope Tedela (Mofe Ni Mofe), who delivers a nerve-wracking performance. 
The title of the movie itself is the only thing of delight and before it reaches midway, it is clear that it has nothing much to treat the audience. The movie is just a poor venture into the rom-com genre and a waste of food as Tomiwa's 'huff and waste away' cake batter in his bid to make the perfect cake, leaving viewers with a bland rom-com. There is nothing to see in Cake beyond its nuance to make viewers crave pastries (especially a piece of cake)– at least, I did. 
Rating: 3/10
Share your thoughts in the comments section or on our social media accounts
Keep track of upcoming films and TV shows with Google calendar.
Side Musings
Cake is currently in cinemas.