Anthill Studios gives Nollywood lovers something different in this supposed sultry and sexy drama. Young tech bro Abel (Timini Egbuson) is addicted to porn and frequently visits Fans Alone, a website where he meets online sex workers for satisfaction. Things take an interesting turn when he finds out his next-door neighbour Bianca (Efe Irele) whom he has fallen for, is his favourite sex worker on the erotic website. This spurs a sequence of events that might make or mar their relationship.
---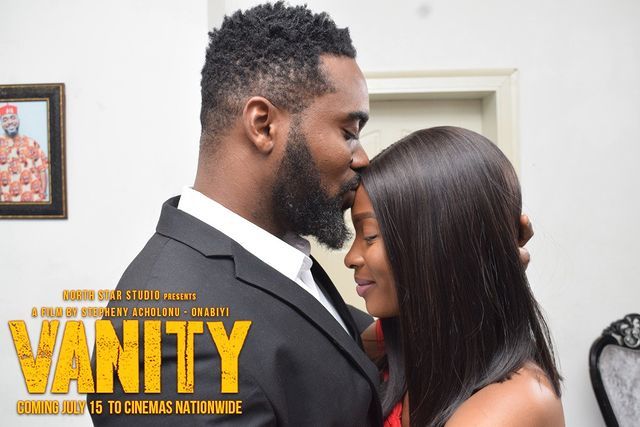 'Vanity' Review: Stale Small Screen Marriage Drama
---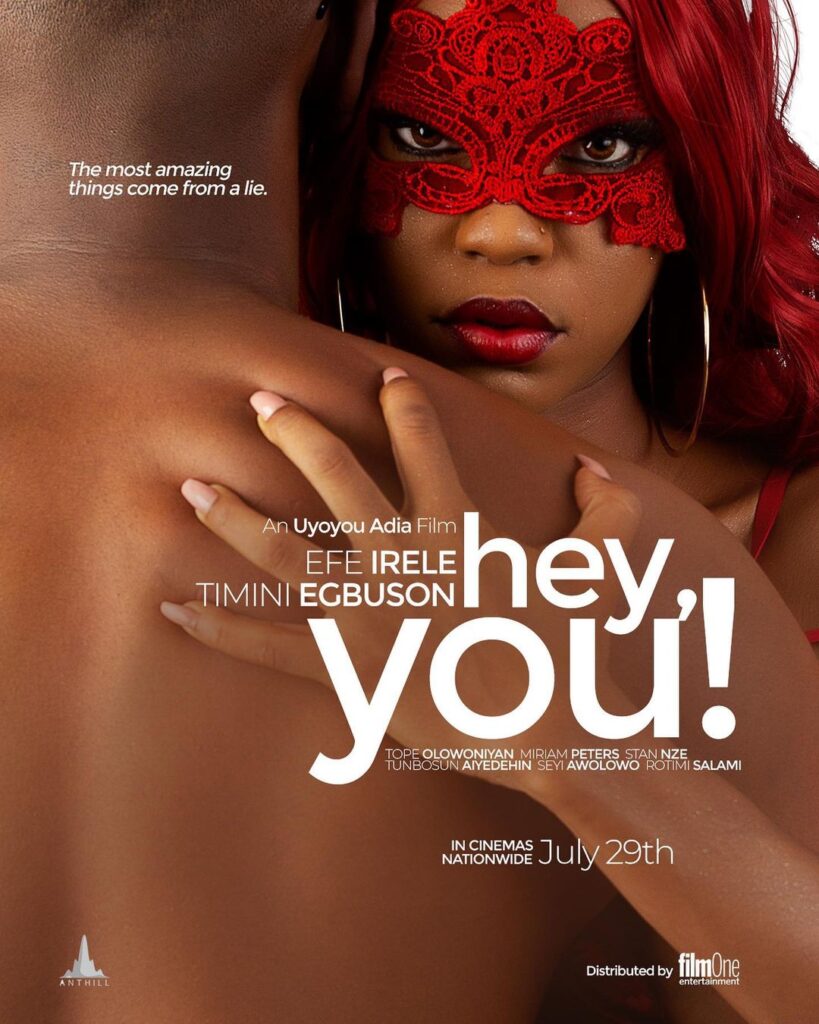 Hey You is yet another western-themed plot adapted without consideration for cultural and traditional nuances; it's tiring at this point. Undoubtedly, Nigerians are craving for new stories but why not look inward and tell our stories which are also as exciting and inexhaustible. Regardless of how good an imported story is, it would be out of touch with viewers and even affect the performance of the cast. Writer and director Uyoyou Adia (Charge and Bail) could have done better with Hey You. With a disorganised and weak plot that can't seem to decide on an overriding theme, we are not sure if the film is tech-themed, or a sultry rom-com.
One thing that is not gotten right throughout is the mood. Moreover, the sound design does nothing to help as the score is mostly out of sync with the action. The plot moves slowly causing the action to drag and keep the movie at a slow pace with haphazard plot progression as subplots are not managed to properly complement the main plot. This makes Hey You a boring watch. Weak dialogue further deepens the woes of Hey You. Even though the nature of the film does not call for deep exploration of the characters, they are not properly exposited, making them bland and unexciting.
---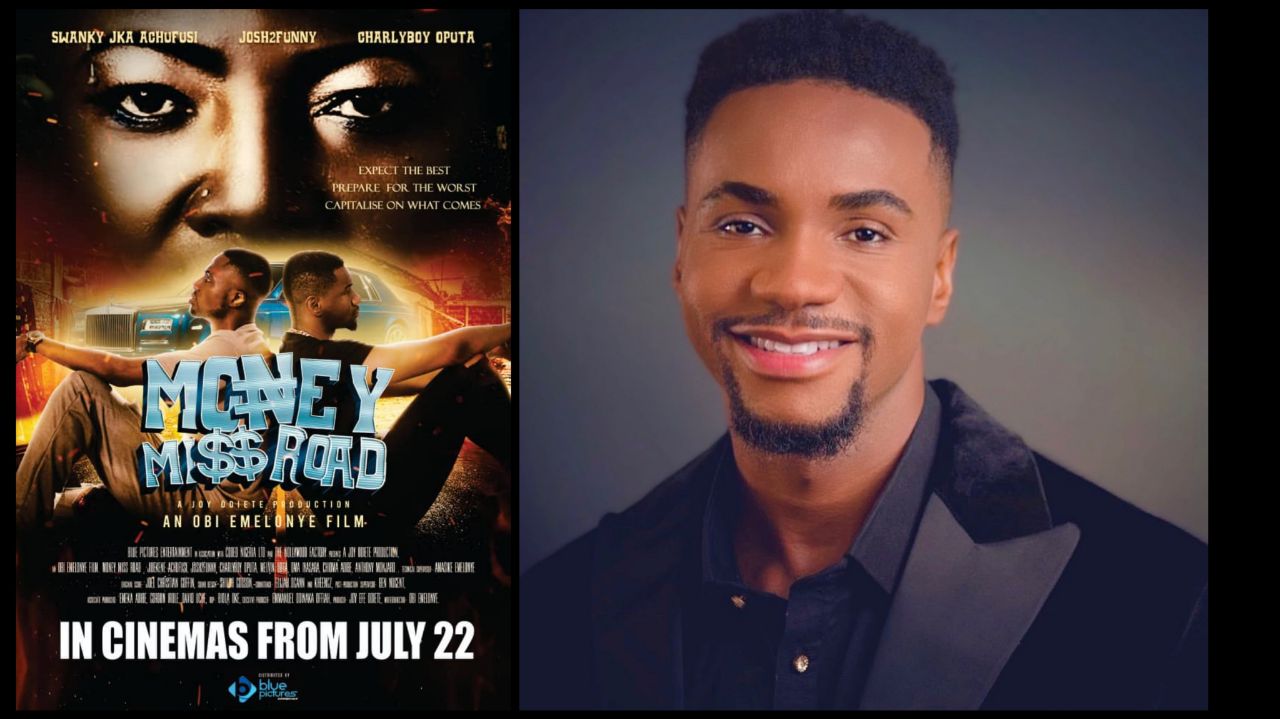 Jide Kene Achufusi on 'Money Miss Road', Unfair Criticism of Instagram Comedians, and His Diverse Slate of Films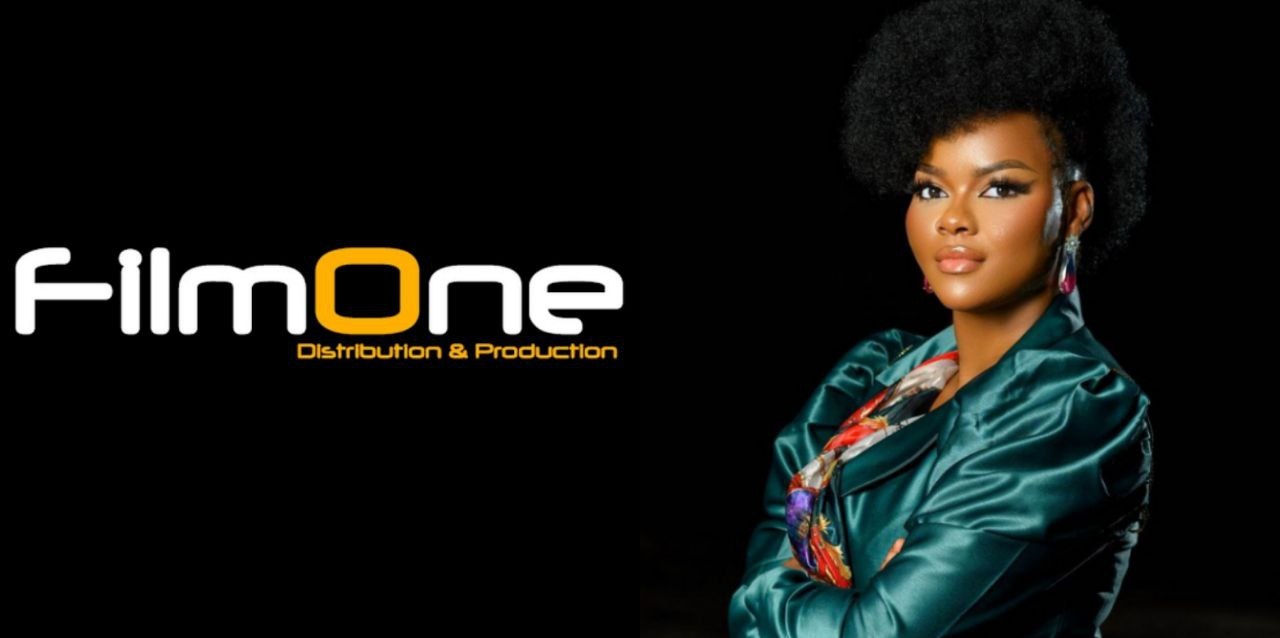 Kehinde Bankole to Lead FilmOne's First Original Film as Titular 'Adire'
---
Many things are not properly handled: most of the extras in the film look like mannequins as they look inexplicably oblivious of actions going on around them and is it that no research was done on how Muslim weddings are conducted? The resulting ceremony reeks of laziness and if it does not fit in the story why not remove it totally?
While the cinematography is decent and helped to tell the story as well as the use of visual effects, it's hard to say what the problem with the acting is; it could be the plot being out of touch with the actors' reality, making them look like fish out of water or a lack of a good direction. The cast put in below-average performances, even a recent strong player like Egbuson (Breaded Life) does not enjoy a great outing.
The way some issues are handled in the film is disturbing, to say the least; a rapist is caught with his confession as evidence and all he gets for 'his troubles' is a job dismissal in a scene where the severity is played down that actual victims will feel insulted. What happened to reporting to the police?
Hey You presents a love story that survives against all odds albeit incompetently and is riddled with unnecessary twists that drive the story on for longer than it should. While it is hard to tell what the intentions were, the result does not hit the mark and a better job should have been done, really.
Hey You debuts on Amazon Prime Video on November 18.
Rating: 4/10
Share your thoughts in the comments section or on our social media accounts.
Keep track of upcoming films and TV shows with Google calendar.
Side Musings
The dog's plate is empty, we are not blind.
That's true, there was a dog.
Android users in the mud.
Very low budget 50 shades of grey.
What a simp.
What in the Indian film is that?