Glamour Girls is a remake of the 1994 Nollywood classic of the same title albeit with a different plot and set in contemporary times. There are too many parallel plots in this movie to be able to really grasp what the story is about. A hustling Lagos girl, Emmanuella (Sharon Ooja), loses her job as a stripper and is desperate to find a new way to keep making money and make her big break. "I don sleep everywhere for this Lagos…, I don fuck pass my age," she says as she pleads with Donna (Nse Ikpe-Etim), a pimp who runs a high-end escort operation, to take her as one of her girls. Donna and her girls become embroiled in a messy saga when Alexander (Chukky Edozien)—a client her long-term friend and peer in the escort business, Jemma (Joselyn Dumas), has become romantically involved with —goes missing. Alex is an accountant for other billionaire clients of Donna and her girls, Chief Nkem (Ejike Asiegbu) and cohorts who hold Donna and her girls responsible for the disappearance. The girls have to look for a way to get themselves out of the mess and save their heads. 
---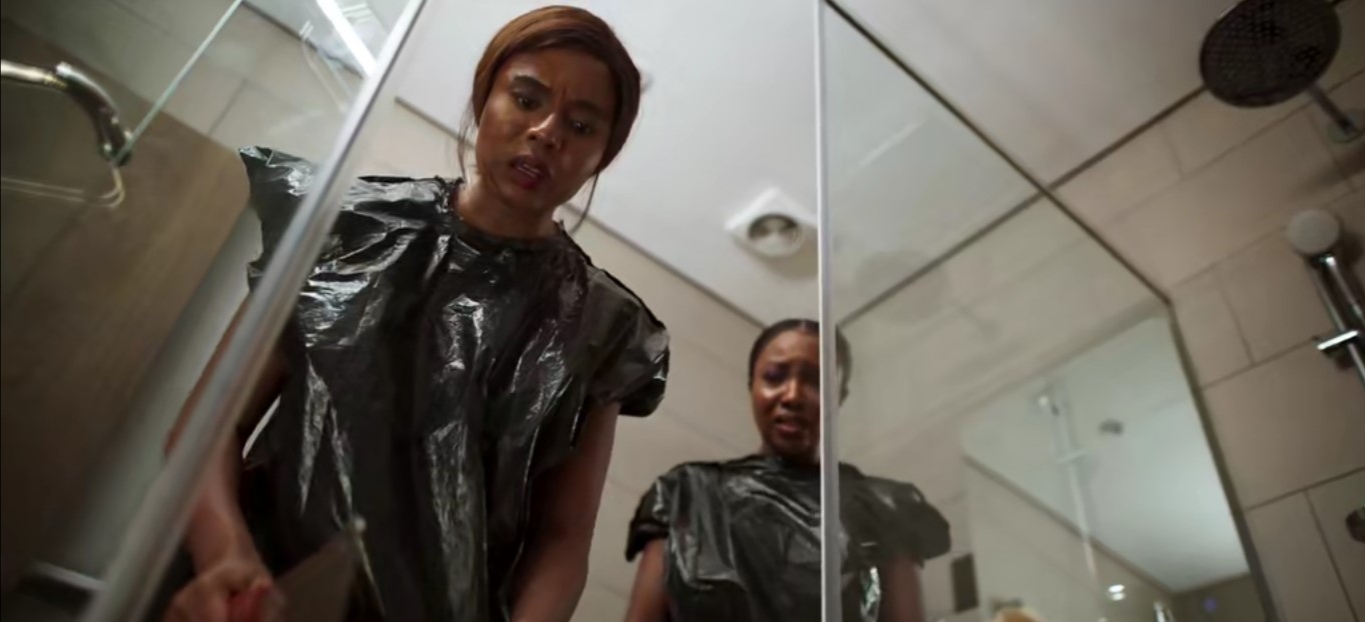 'Blood Sisters' Review: A Bloody Promising Affair Between Netflix and EbonyLife
---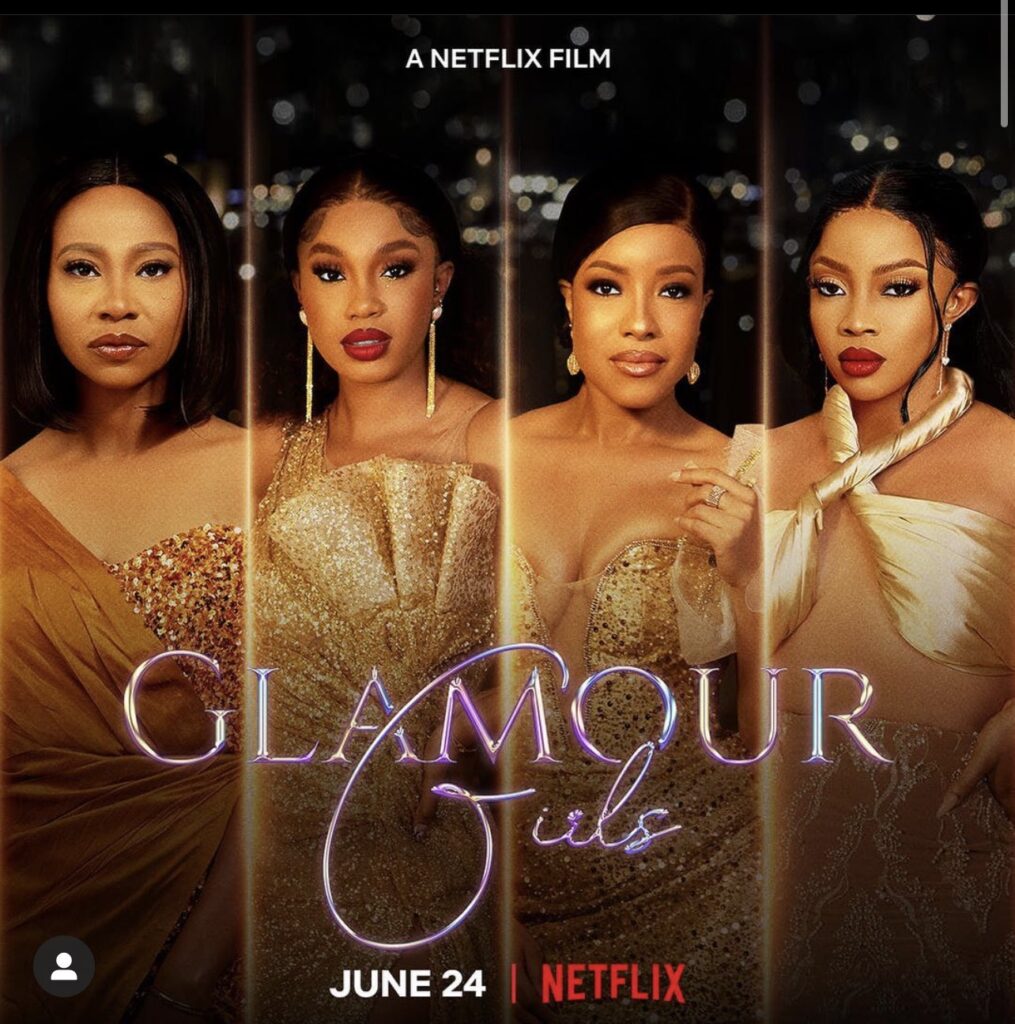 People who have seen the original classic will probably be vastly disappointed with what the Play Network remake offers. With existing material to work with, the margin for error is greatly reduced, but this is not properly taken advantage of. Many details are ignored and the film ends up blundering about like a person wearing a blindfold in a maze, stumbling about with no specific direction as several people try to pull this helpless blindfolded person in their desired directions, who when tugged on hard enough becomes limbless just like the film even before it reaches the 2nd act. The pace of the film is inconsistent and there are scenes that have no significance to the plot and are sometimes so imperceptible that we do not know what is going on, like the many montages that were probably just used to pass time. For a while in the movie, the plot is totally forgotten about and merely runs on vibes of pointless montages, Sharon Ooja's squeals and elaborate displays of grandeur.
---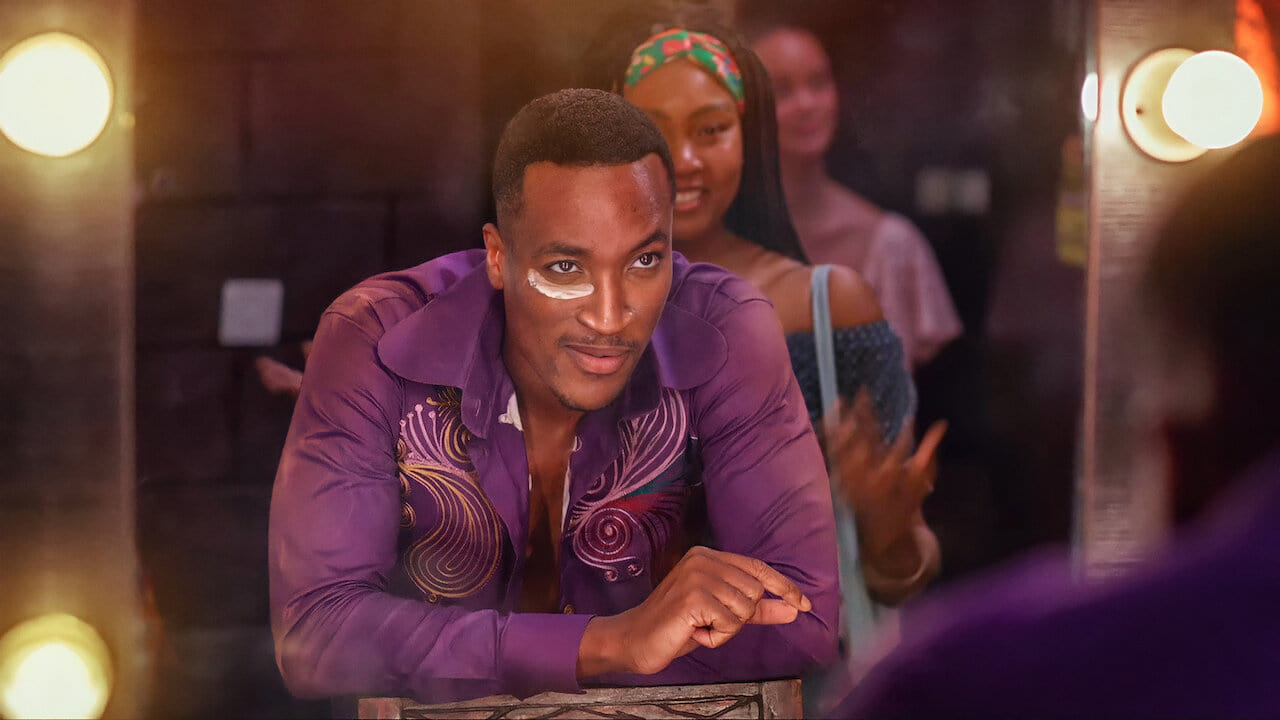 'The Man Of God' Review: Bolanle Austen-Peters' Netflix Release Fails to Inspire Faith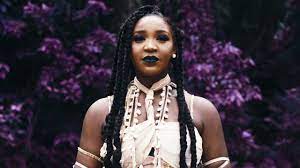 Movie Review: 'Nneka the Pretty Serpent' and the Conundrum of Remakes
---
The writing of the film leaves much to be desired, with the film having no set main plot and moving haphazardly from subplot to subplot. The conflicts are set in a lazy manner without proper premises being set, as if to just drag the plot forward one way or the other. Characters like Hell (Segilola Ogidan) and Zeribe's (James Gardiner) purpose to the plot is incomprehensible. At the end, one might realise that Zeribe has been kept on in the film as a tool for plot resolution which does not really work out as the last scene is made a mess of and the plot is resolved too conveniently with an illogical use of the Deus ex machina.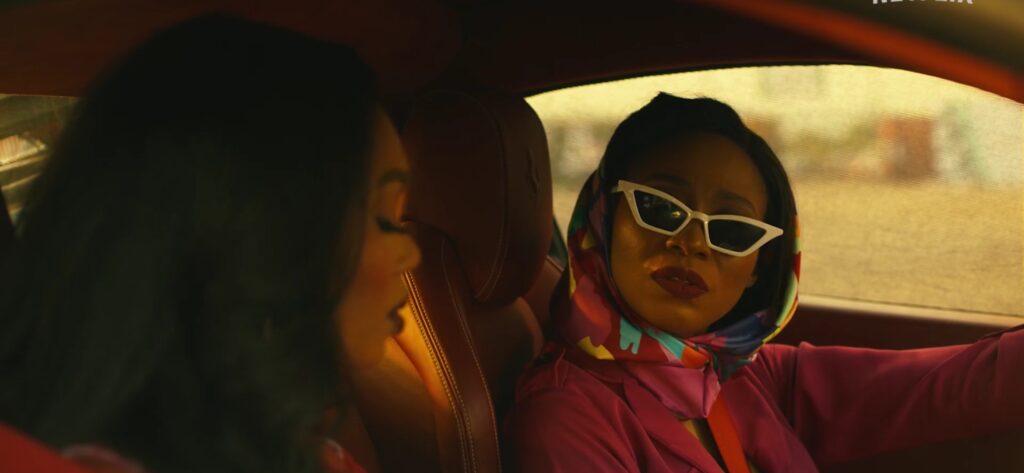 The plot of Glamour Girls is also let down by the dialogue or could be the delivery of lines by the actors that does it no justice. The cast put in their best efforts, which might have been watered down by the bad management of other aspects of the film. Sharon Ooja shows improvement from her performance in Inkblot's The Perfect Arrangement, Nse Ikpe-Etim puts up a good showing which could have been better and Toke Makinwa still needs another movie to convince us of her acting skills. The success of Glamour Girls is also hampered badly by the sound design as most of the scores are misfitting and do not help to set tone and pace. 
Glamour Girls raises many deep issues that could have been addressed in the film but the focus seemed to be more on the aesthetics. A line in the film refers to women as "entertainment" and the film just seems to roll with it. Well, maybe, it was just made for entertainment. Glamour Girls could have been better and should have been better.
Rating: 4.5/10
Share your thoughts in the comments section or on our social media accounts.
Sign up: Keep track of upcoming films and TV shows with Google calendar.
Side Musings
Aesthetics and vibes. 
Na Larry Gaga get the film?
Nice quotes. 
Sharon Ooja giving James Brown vibes. 
Did Emma finally pay her siblings' school fees? 
Netflix, fix your subtitles. 
Glamour Girls is streaming on Netflix.