Kolade Morakinyo answers our questions about his work as a sound designer and composer in Nollywood. With a lot of years in the industry credited in productions like Funke Akindele's Battle on Buka Street, Netflix-EbonyLife's Blood Sisters, Netflix-Giant Creative Studios' Shanty Town and Tope Oshin's Here Love Lies, he shares with us his experiences in Nollywood so far. 
---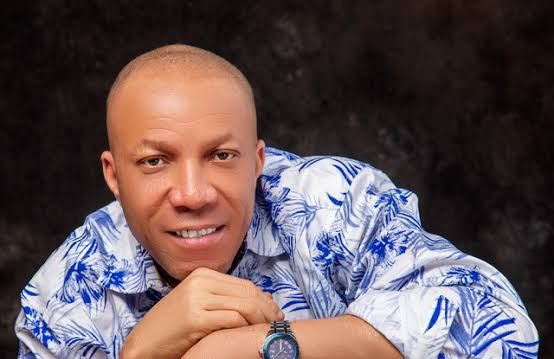 On Music in Nollywood: Lessons from the Era of Stanley Okorie
---
1. Getting To Know Kolade Morakinyo
For those who do not know, who exactly is Kolade Morakinyo?
I am a passionate sound designer and composer. I love telling interesting stories with sound. I am really passionate about the creative process of filmmaking, particularly with sound.
If you had to, how would you describe your work to a 5-year-old?
That would be hard without showing a two-year-old what my work is about. Many adults have serious difficulty comprehending what we do. In fact, people in the film industry have no idea what our job entails. 
I think a 5-year-old can just see my work as the process of creating music and sound effects for films.
How did Kolade as a film composer and sound designer come about? How did you get into this filmmaking role?
I have been very interested in music since childhood and I get easily fascinated with sounds so it wasn't so hard to gravitate toward sound for film. I started out wanting to be a music producer, but down the line, I saw the need for sound in Nollywood and I decided to find my way into the industry and fill that role in my little capacity.
2. Experience in Nollywood
Can you share with us the projects that you've worked on in Nollywood?
I have worked on many Nollywood films and can't name them all.
Some of my recent Nollywood projects include Here Love Lies, Shanty Town, Battle on Buka Street, Blood Sisters, Gone, and Omo Ghetto the Saga.
Of all of your projects so far, are there any favourites for whatever reason?
It's hard to tell. I take on every project with the same energy and focus. Of course, some stories are more compelling and inspiring for sound design like (Shanty Town) not to say that's my favourite so far but you get what I mean.
What is the most challenging project you've worked on?
The most challenging project I've worked on is Tatu (2017) which was my first cinema feature and there were many delivery specification boxes I had to tick. I had very few work resources at this time and it was the first so it was a really nervous period. The film went on to win the best sound at the AMVCA 2018.
As a sound designer, what are some challenges you face in the industry?
My major challenge is with the disregard for process, especially with audio post production. Sound is still an afterthought to some filmmakers and I also have encounters with producers who run all over with insufficient knowledge about post production. Sadly, it is always a struggle to point them in the right direction.
How appreciated do you think your role as a sound designer is in Nollywood?
I think the role of audio post production in filmmaking in Nollywood is grossly underappreciated. There are different roles in audio post-production such as Dialogue Editor and ADR editor and Mixer, Sound effects editor, Foley Artist and Mixer and the Re-recording Mixer. I've experienced situations where I had to push hard to have such technicians credited for their work. 
A sound designer isn't expected to do all unless it's a small short film. It is wrong to hire just one audio post-production technician to do all the work on a feature film no matter how small the budget is. Likewise, the awards categories don't do justice to this either. Film composers are grossly neglected for their work whereas soundtracks only are being recognised. The impact film scores have on films cannot be overemphasized. It is critical to highlighting the moods of the story. Every year I am always surprised when I see how composers are being shoved aside.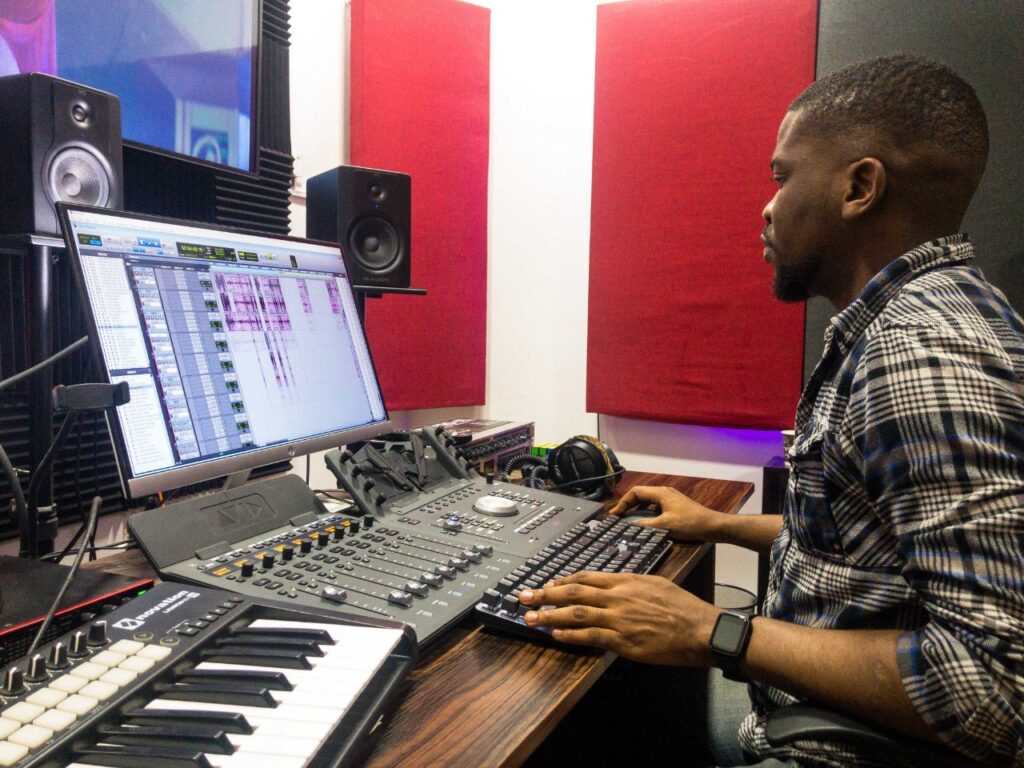 3. Back to your work and helping readers understand your process
What potential does a project have to possess before you can agree to take it up?
The filmmaker has to be very experienced and have a solid understanding and appreciation of my process and input. I have learnt the hard way from doing otherwise. That's the most important factor for me.
I assume you spend long hours on end when you're in your zone doing what you do, how do you stay motivated through these times?
True. It's hard not to stay motivated when the deadlines are always ridiculously short.
We are in an industry where cinema release dates and trailers are released even before it gets to audio post production. This is not the best practice in my opinion but it's the norm here. Fresh stories help us stay fresh. It can be difficult working on the same genre back to back without a bit of rest in between.
How do you get inspired to create?
Occasionally I like to step away from work to get inspiration. For me, it's from some stuff I probably listened to or watched some years back. Sometimes just being open-minded about the project helps. Ideas come along the way. This is usually the case since schedules are usually not friendly for any serious creativity. Nollywood audio post production is mostly about fixing technical issues. There's hardly any reasonable time to come up with something fresh particularly when you are entrusted with the entire process.
Do you dab into all aspects of audio post production (dialogue editing, SFX sound design, foley sound design & mixing, film score/music)? 
Yes, I am able to function in any of these roles. I have had a background in music through my early years before I switched to sound design for films. Some projects might just require dialogue editing or sound effect editing only especially if it's a collaborative effort.
If so, are there any of these, if even only by a little bit, that you enjoy doing a little more than the others?
I enjoy Foley creation. I think I'm made for it.
Is there a field in sound design that you think is a bit underrated or under appreciated compared to others?
Audio post production is generally underrated in Nollywood. The fact that most producers have little idea of the elements that make up their film soundtrack is a big issue. The final output cannot be appreciated until there's been an understanding of the input required. I try to educate producers (who care to know) that audio post production is not the same as Mixing or Editing. There are other key elements that make up the process like Dialogue editing, Sound effects editing, Foley Creation, and Mixing. Understanding and appreciating these key elements will then expose them further to other sub-elements that make up the audio post-production process. This will in turn allow them to hire the right technician(s), schedule, and budget adequately for their projects.
You posted on your social media about the misgiven credit for your work on Omo Ghetto: The Saga by the AMVCA, what are your thoughts now on the issue? And what do you hope the industry has learned from it?
Well, things like these are not meant to happen regardless of the excuse. I represent a lot of other people in my field and those looking to join our sound community in Nollywood. Oversights do happen but negligence and poor communication can lead to a lot of chaos which was probably the case.
Do you only do post-production or do you do field work on sets as well?
Audio post-production alone takes time. I won't recommend doing both unless you don't get a lot of jobs for audio post-production. You may also consider this if you happen to have a big sound team who are well-trained to handle field sound recording. It is a very technical job that requires quick thinking and problem-solving skills.
---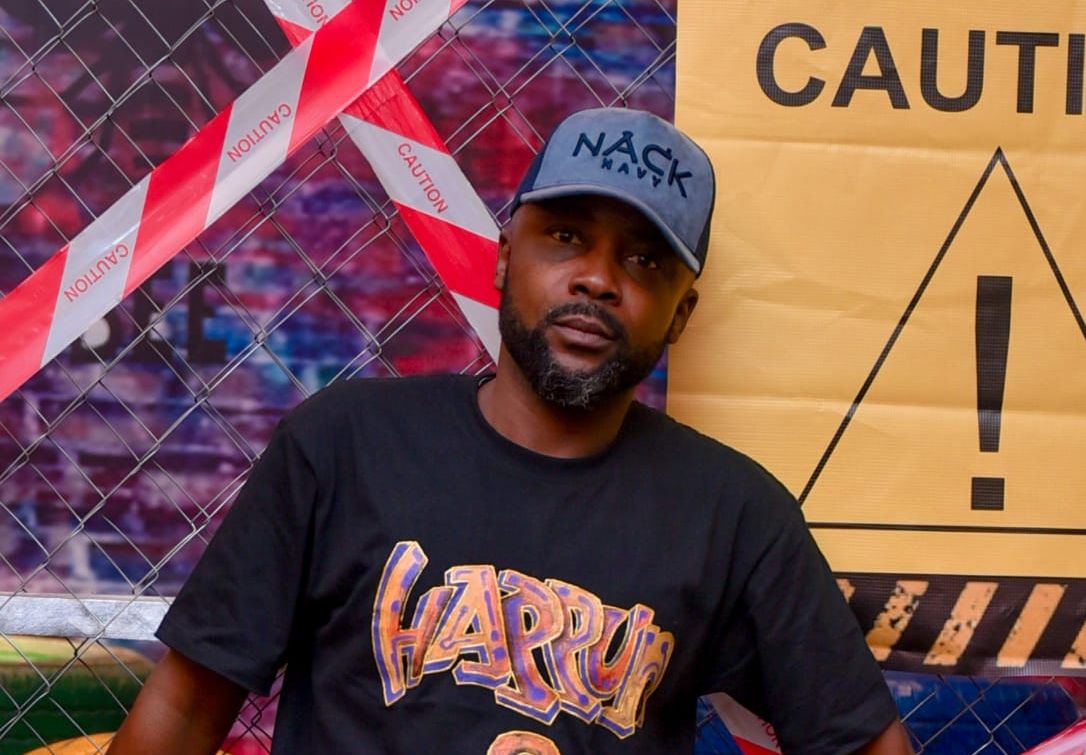 Meet Olalekan 'Lekan Swanky' Isiaka, the Production Designer Behind 'Shanty Town' and 'Omo Ghetto: The Saga'—His Most Challenging Projects So Far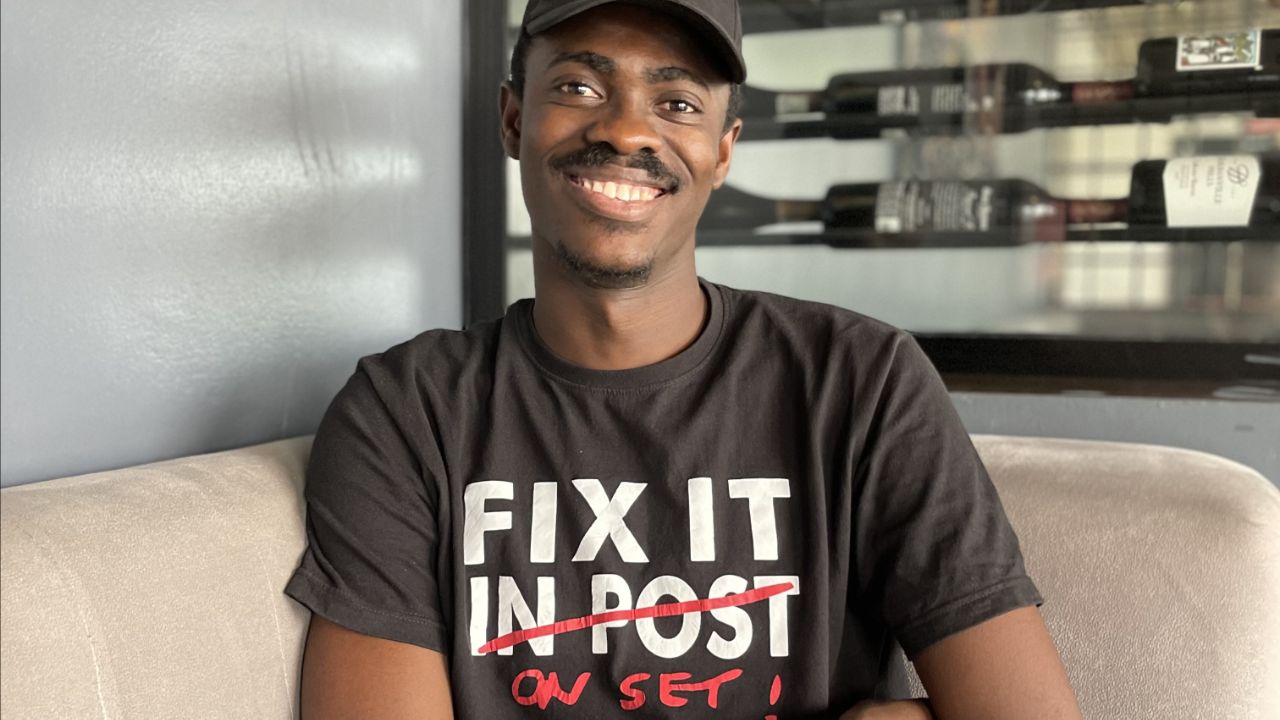 Film Mischief 2022: Meet Olakunle Martini Akande, The Editor Behind Play Network's 'Nneka The Pretty Serpent' and AfMag's 'Venge'
---
How many musical instruments do you play?
I am a keyboardist and I play a little bit of drums and guitars.
What would you regard as the most challenging part of your job?
So far I'd say mixing. But it's probably the most blurry process even to many filmmakers. It's a very delicate process and requires a lot of experience, a few choice resources and skill to do right. I have set a very high standard for myself so that's probably why I think so.
Which types of movies are more difficult to work on, does the difficulty increase for action movies with all the sound effects, for example?
Films that are very difficult to work on are films written to exhibit such elements. Like, mind-bending stories and films that require creative soundscapes that are not usual. Films with a lot of action scenes can take time but it doesn't necessarily mean it's difficult.
You have a number of works on Netflix and have worked on a number of successful works like King of Thieves and Blood Sisters, how did you feel about these and their success?
I think of every successful project as another stamp of validation for my art and my journey.  I ensure that the quality of my next projects doesn't fall lower than my set of last works.
What does a typical day at work look like for you?
It's very interesting for me and I suspect that it would be boring for any on-looker.
If it's dialogue editing, you'd probably fall asleep while I work because dialogue editing requires playing dialogue over and over again. There's hardly any film I worked on that I don't know all the dialogue by heart just by virtue of the endless repetitions while editing.
What software do you use for your work? What are your must-have gears and apps?
I use Avid Pro-Tools. I like working with Avid Control surfaces: Avid Dock and Avid S1. They make my work faster and smoother. I use a lot of plugins from Waves and a few from iZotope.
Do you have a favourite audio library?
I will always talk about Soundly. It's my go-to sound effects library. It's a cloud-based SFX library carefully curated for film sound design.
How did Visus Sonic Arts come about?
I really struggled to start out on my own because there were very few people in audio post production in Nollywood at that time. Funding to start an audio post production studio is tough and it is almost impossible to get any investor as you already know – sound was not a choice thing in Nollywood maybe until recently. Even today you are unlikely to get funding for an audio post-production studio unless the investor really understands its value. I wanted to create a platform for people like me to learn, grow and express their talents without having to go through the difficulty I went through. I wanted to have more impact on the sound community in Nollywood without having to do it alone. Visus Sonic Arts is like a family where every role is defined and we are very passionate about growth.
Who are your role models in the industry? We know you often speak to upcoming talents as well as participate in webinars and all, what advice can you then give to upcoming sound designers/ film composers in Nollywood?
My role models in Nollywood are Don Omope, Tope Oshin, and Chuka Ejorh.
I see different things in these people – their personality and their dedication to the craft.

To aspiring composers and sound designers, always keep your dreams in front of you and take little steps daily in getting closer to your dreams. Look for means to learn, build relationships and prove your worth before chasing the money.
What more can we expect from Kolade Morakinyo, any future goals?
For now, I'm just trying to keep my head down and focus more on personal development. I think that's the most important thing for me now.
4. What has been keeping you up recently? (movies, TV series, books, music, podcasts) Kindly share some recommendations with us.
Well, I enjoy watching mind-bending, intellectual and mystery-themed films. Unfortunately, my recent schedules haven't been too kind.
Share your thoughts in the comments section or on our social media accounts.
Sign Up: Keep track of upcoming films and TV shows on your Google calendar.
Dear reader, do you have a production department that you would like to know more about?
Or are you a Nollywood crew member and would like to promote your craft in this series? Reach out to us.