Olalekan Isiaka (Lekan Swanky) answers our questions about his work as a production designer in Nollywood. As a production designer for Giant Medias's Omoge Suzzy and Shanty Town, Inkblot's The Perfect Arrangement, and Dr. Sid and Filmone's The Order of Things, he has a lot of experience across a wide range of projects in the industry. His work also reaches the territory of live television, creating talk show sets.
In this interview, he lifts the lid on his first steps in the industry and his experience in Nollywood so far, which includes challenges and goals.
---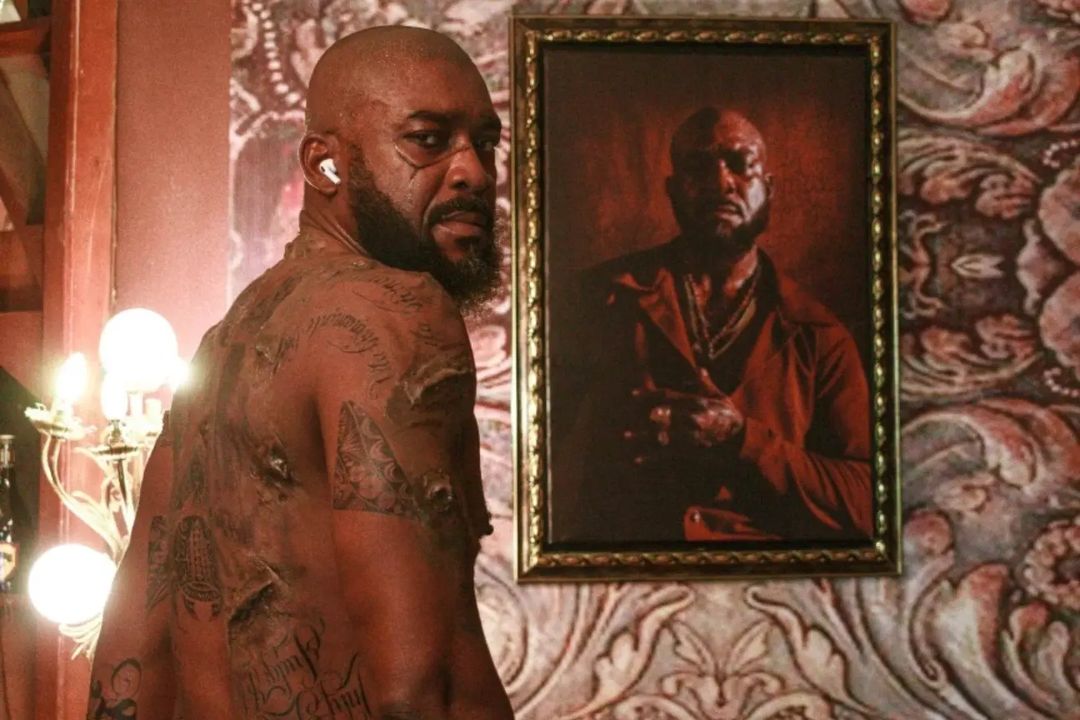 'Shanty Town' Review: Scalar But Lively Chidi Mokeme Saves The Day in Gritty Crime Drama Series
---
1. Getting To Know Lekan Swanky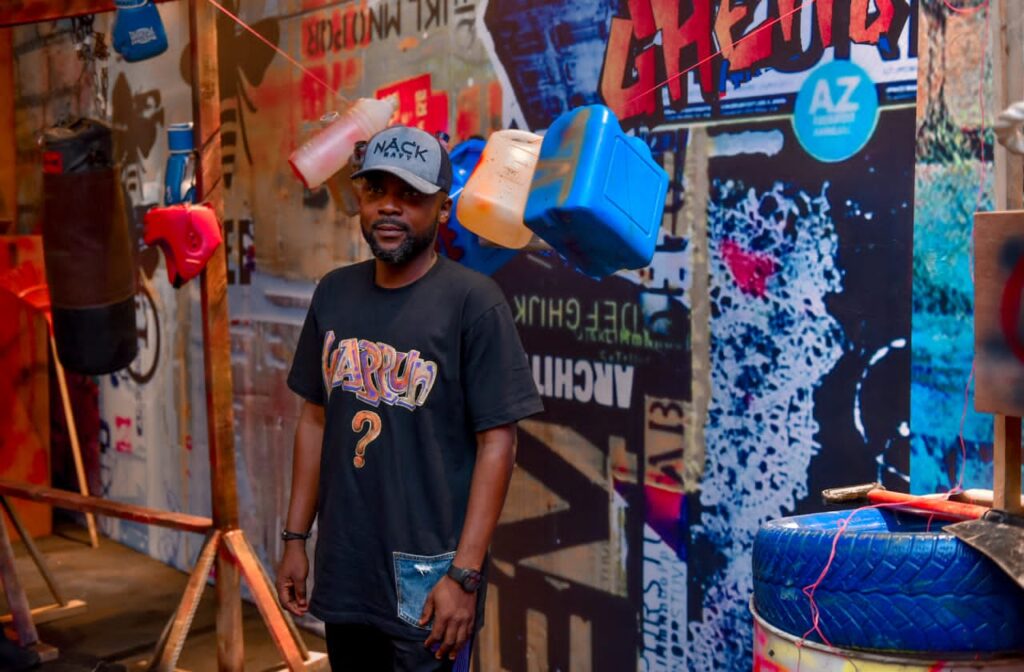 Who exactly is Lekan Swanky, your full name and what do you do in Nollywood? 
My name is Olalekan Isiaka, also known as Lekan Swanky. My role in Nollywood is as an art director and a studio designer.
How would you describe your work as a production/scenic designer to a 5-year-old?
To a 5-year-old, my job as an art director can be described as being responsible for the images or visuals they see in a movie.
How did you get into this field? How long have you been doing it?
I got into the field in 2009, though I did not start with movies until 2012. I got into this field through Bankole Adedoyin; he's a sound engineer. He introduced me to a production designer, Mr. Bedford Boloebi, in 2009. My first project with him as a trainee was Let's Dance by Endemol, a Mnet project. Mr. Bedford trained me.
Did you have any professional training/education as a scenic designer?
I studied art design and print technology at the Polytechnic Ibadan and I also have my HND (Higher National Diploma) in fine arts and majored in painting technology. I also trained as a set designer with F4D Media Production and took a master class in production design with T.E.F.T (The Elite Film Team) Something Unusual Studios.
 Alongside movie sets, you also make sets for movie premieres and talk shows, how did you come about doing all? 
Like I said earlier, I started with TV reality show sets with my oga, Mr. Bedford Oluebi – credit to him. I was on Let's Dance show in 2009, so I also joined him on the MTN Project Fame. I later went for my NYSC, got back from service and still joined him for more MTN Project Fame seasons. We designed the set and the academy for the contestants, same as on Nigerian Idol, X Factor and so on. I was well tutored. He later introduced me to EbonyLife TV and my first project with them was Sistaz, a part of their maiden reality drama series for the launch of EbonyLife TV. It was produced by Priz and the Late Aunty Pam which exposed me to filmmaking. Also, I was the set and props designer for EbonyLife's Mo's Search, another reality show, sometime in 2013.
Later, I was employed as the pioneer set designer for Wazobia TV. I oversaw the whole set design and construction for the TV shows. I learnt a lot and that made me strong in talk show and game show sets; designing and constructing. Till date I still design and build sets for the company. So in 2016, I was called by the amazing Funke Akindele to design a set for Industreet, a TV series. She was happy with the delivery, then she also commissioned me to design and build Jenifa's hair studio for Jenifa's Diary. I became a part of her company – that is SceneOne Productions' art director and I was privileged to work on all these movie sets, ranging from Industreet, Jenifa's Diary, Ayetoro, Omo Ghetto: The Saga, and My Siblings And I. My first major movie is Omo Ghetto: The Saga, I mean the cinema film. As we moved into the premiere of the film, that happened to be my first premiere setup as well. The premiere was born out of the movie's art direction, replicating some of the sets into the premiere setup. I also work with Redbox company to develop ideas, designs and constructions for other movies' premiere sets. My training at different times have made it easy for me to evolve and put all this together.
2. Experience in Nollywood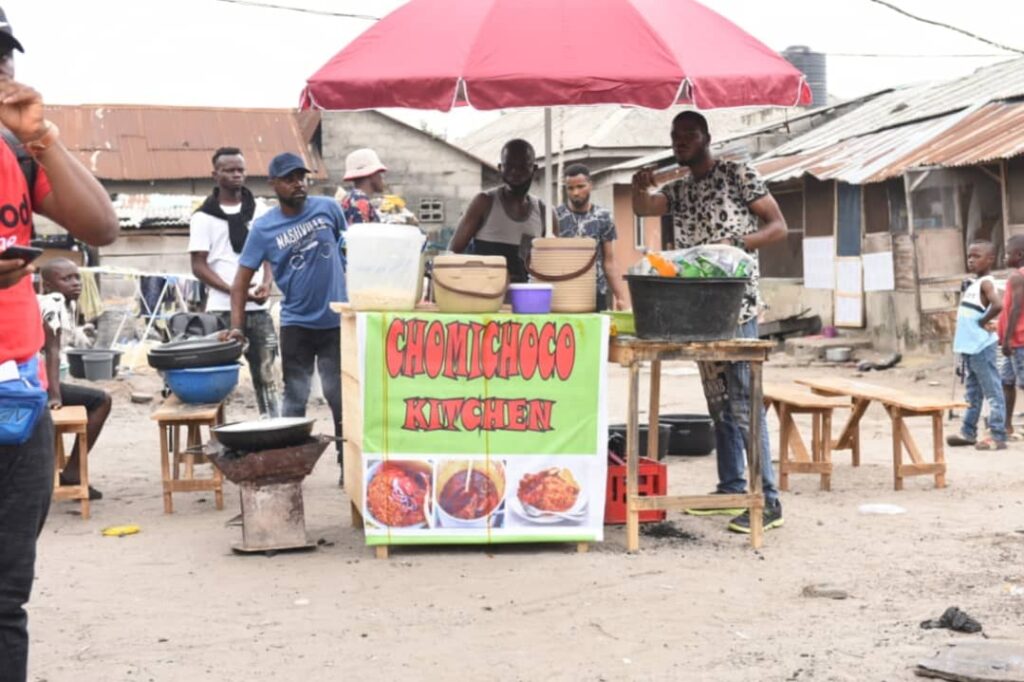 Which Nollywood projects have you worked on so far in your career?
I worked on Omo Ghetto: The Saga by SceneOne, Shanty Town and Omoge Suzzy by Giant Creative Media, then Cordelia by Mainframe – that is Tunde Kelani. Then The Perfect Arrangement by Inkblot, The Order of Things by FilmOne and Dr Sid, Onyeegwu by Uche Jombo, Badamosi by Obi Emelonye and some other movies. And I have done some talk show sets for Soni Irabor Live, Good Morning Nigeria Show for NTA Abuja, As E Dey Hot and Beta Talk Show for Wazobia TV, Night Show with Nedu, Bundesliga Sports Talk Show, Just Like Charly with Charly Boy; studio design for Virtual Media (Orisun TV and Nigezee TV), LTV, Wazobia TV, Yaw Naija TV, sports show set for Sporty TV and so on. Those are the ones I can remember for now. I have also done premiere sets for Omo Ghetto: The Saga for Scene One Productions, Prophetess for Redbox, Breaded Life, King of Thieves, Man For The Job, Ile Owo (House of Money) and lots more. 
Do you have any favourites among them? Any production work(s) that feel a little special to you?
They are all special to me, though some are super challenging.
What has been your most challenging project so far?
Ah, Omo Ghetto: The Saga and Shanty Town.
As an art director/ set designer in Nollywood, what difficulties did you face at the beginning of your career, and what are the challenges you still currently face in the industry?
One of the challenges I face as a set designer is that I get to improvise. As much as I would like to create some things from scratch, the technical know-how or budget affects us, leaving us to improvise on existing stuff.
You once mentioned that you are a fan of Tunde Kelani's works on an Instagram post where you also documented your experience working with him. Which project did you work with him on and how did getting the opportunity to work with him on a project feel?
I worked with TK on his last movie titled Cordelia. It was shot at the University of Ibadan. It was a new experience for me. It was my first time working on a period movie. The story was set in the 80s; new experiences come with new challenges. I was introduced to him after he went through my resume. He was pleased and he put a call through and he said he would be glad to work with me. I was like the happiest man on earth that day, getting to work with TK, the legendary, a man whose movies I have admired which made it a privilege. 
How much would you say the role of a production designer/set designer is appreciated in Nollywood?
On a scale of 1 to 100, I think maybe 60 to 70 percent. Some producers that are art inclined actually appreciate our role in the movie industry, while some still think "Is it not to put chair there?" "Is it not to hang a frame on the wall?" "Is it not just to put lamp there and that's all?". So it takes a creative mind that wants a better picture for his or her movie to really place value on production design and art direction.
---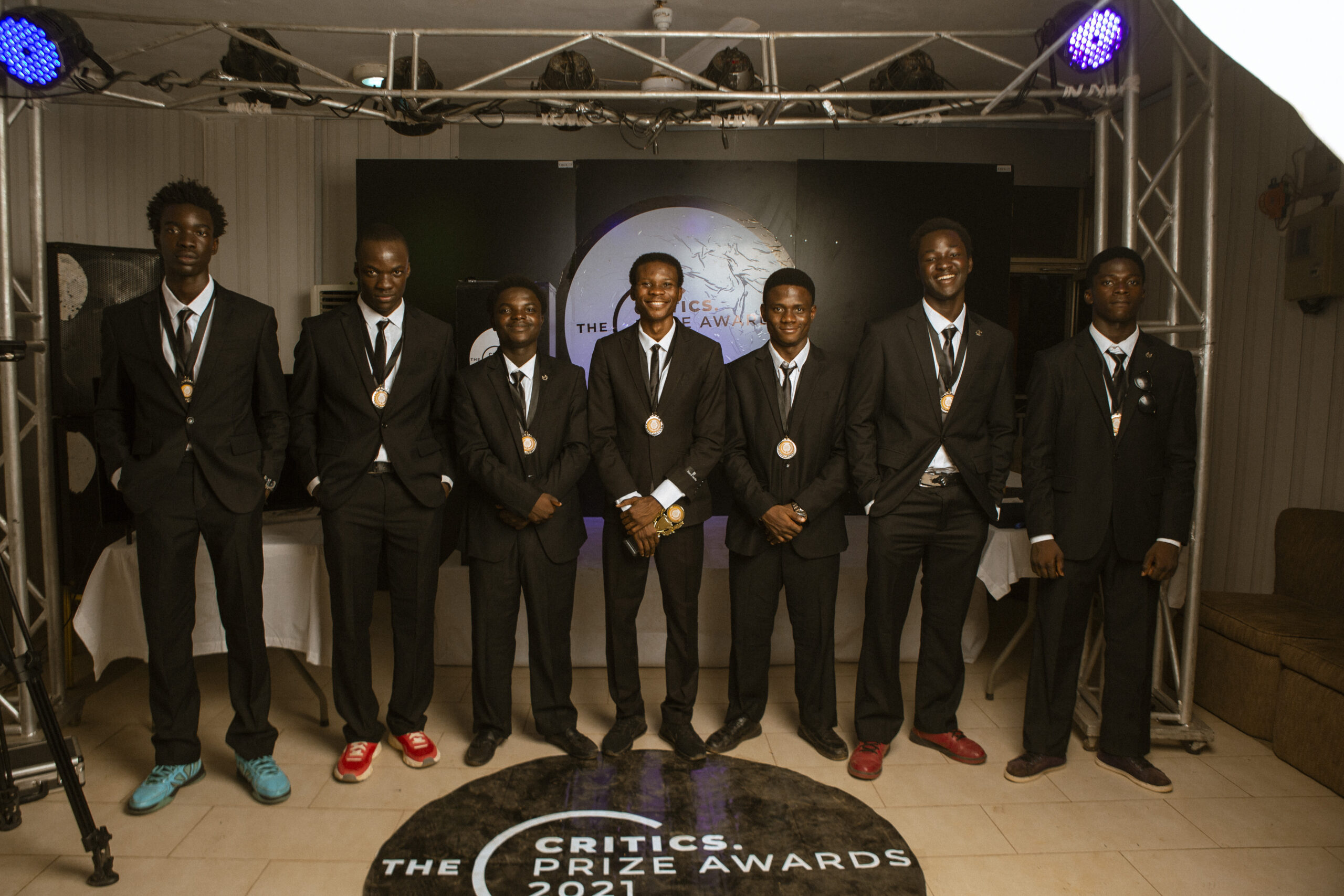 Meet The Critics Company, the VFX Team Behind Kemi Adetiba's 'King of Boys' and Surreal16's 'Juju Stories'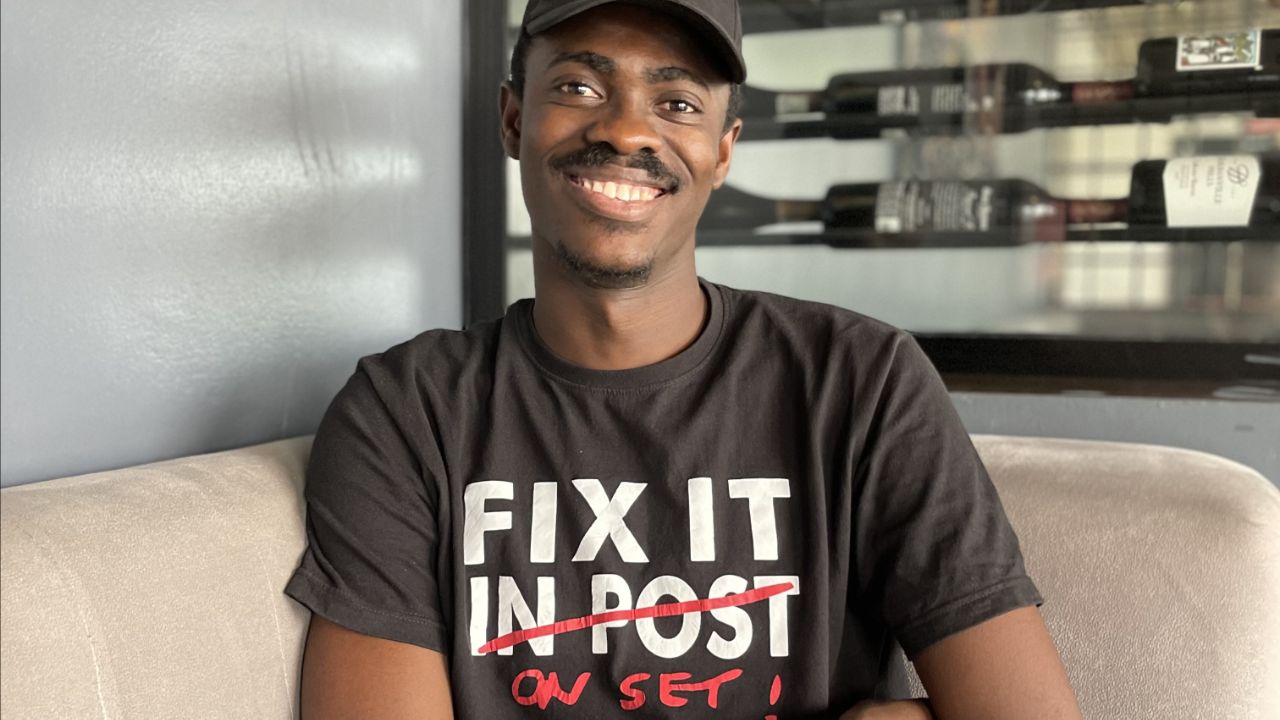 Film Mischief 2022: Meet Olakunle Martini Akande, The Editor Behind Play Network's 'Nneka The Pretty Serpent', AfMag's 'Venge' and Greoh's 'Brotherhood'
---
3. Back to your work and helping readers understand your process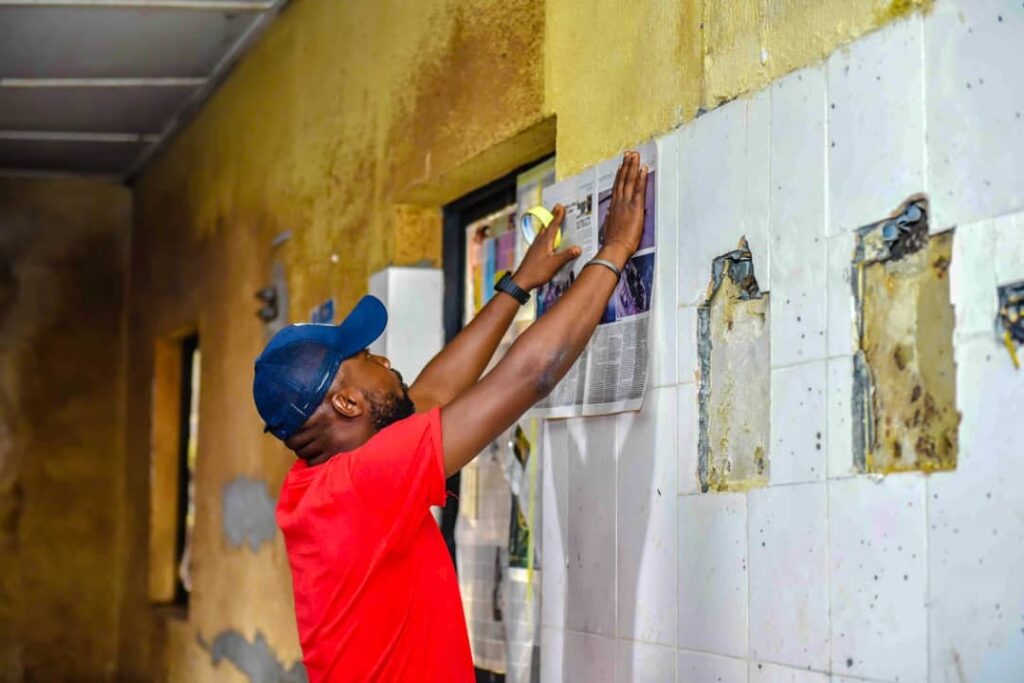 Do you have a team you often work with or are you a solo worker?
I have a strong team that I work with.
Can you tell us a little bit about your workflow?
Our workflow is per movie; we read the script and make sure we understand the story and each key character. Then we break down the set and props, come up with a mood board, budget and execution.
What do you look for in a project before taking the job?
First is the story, then the value placed on production designing.
A guideline is "the scenic design of a production needs to be expressive of the mood or spirit of the play", so before embarking on a project, how much generally do you have to get to know about the story?
Yeah, I soak myself into the story to understand each character. That helps me to create a proper ambience whereby you can tell what it is by seeing the setup even without the character.
Do you do sketches, scale models and renderings of sets before executing every project? If so, do you make your models physically or do you use computer programs like Vectorworks or SketchUp?
Yes. I'm an artist, so I do sketches. I use SketchUp Pro for my 3D rendering.
You are a scenic designer, do you just design the sets or do you take part in building or constructing the sets as well? If yes, is this common for scenic designers or production designers in the industry?
Yes, I design and I take part in the construction. In fact, some of my friends even refer to me as 'Carpenter'. I also believe a scenic designer should be artistically inclined. There are some things you will have to do yourself, in order to express your creative thoughts. So as a scenic designer, you should know how to manipulate your materials or sketch. You need to let the hired carpenters, welders and artisans know that you know what you are doing as you guide them.
Does the plan ever not come out as originally planned from the sketches/ models? If so, how do you deal with that?
Most times, it comes out as planned. However, in some cases, the director may have a better idea that suits the camera eye and we have to make some changes that affect our original plan. And I'm flexible when it comes to that. Filmmaking is teamwork, so we reach a compromise and if it's working, we go ahead, we make that change, so far it is good for the camera.
Are there any guiding principles that help you to work under the budget of a given production?
Yes, if the production is providing us with some set elements, props, or items, that automatically reduces the budget.
How do you get inspired/ how do you seek inspiration when facing a creative block?
Nature inspires me a lot. I do not work alone, I draw inspiration from my workers and my team, my colleagues also. I do research a lot too.
How different is creating a movie set compared to other sets for example talk shows, premieres, e.t.c.?
Well, creating a movie set is more tasking with less pay (laughs) and time-consuming, but creating a talk show set is time-friendly and you get paid more.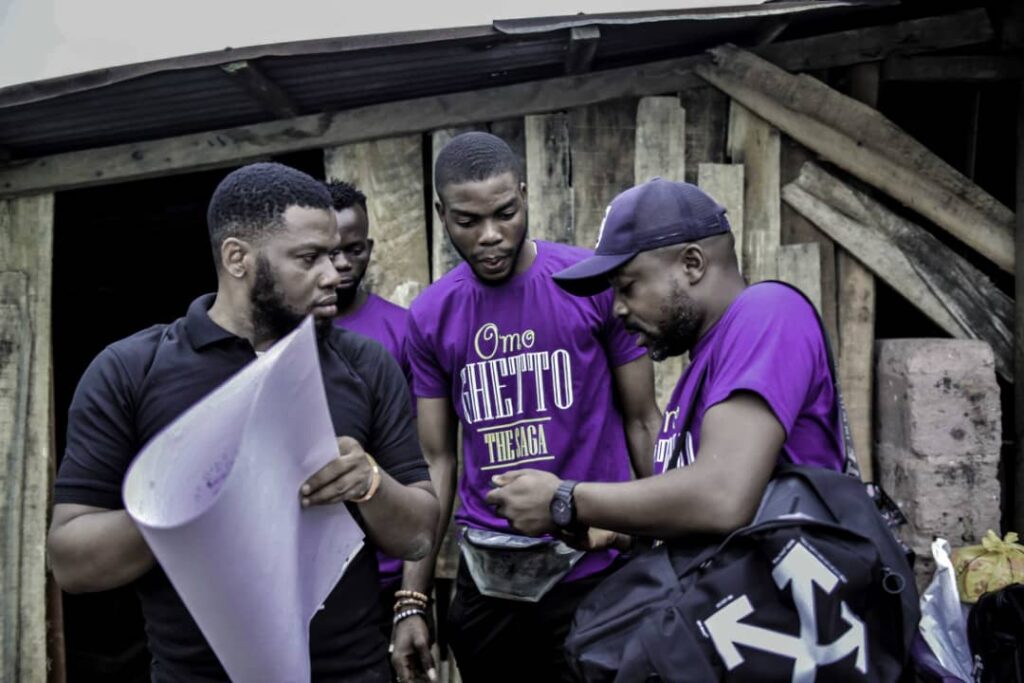 Can you tell us a bit about JustArtNG?
JustArt is a company born out of the passion to design sets for movies, and talk shows; studio design for talk shows, game shows, construction of sets, art direction, and production design for movies. We have set builders, set carpenters, welders, and painters; we make use of local materials to construct, which we get better at day by day. We also engage young guys that do 3D rendering using Blender, Cinema 4D, SketchUp Pro and other software. We also train young folks who are interested in the craft. "We design, we build and we deliver," that's our watchword.
Do you have role models that you take inspiration from?
I pray to God for direction. I do research a lot. Every good production designer or art director out there is my role model.
Any other future goals or plans? Any upcoming projects we should look forward to?
I am hoping to expand, set up a proper workshop for building of set elements, and furniture; a hub where people can come and learn the craft of set building and more.
There are also plenty of upcoming projects. Watch out for Omoge Suzzy, Onyeegwu and more!
What advice would you give art directors/ set designers coming into the industry?
Well, learn well. Be humble. Stay true to your craft. Place value on yourself. If you value yourself, you will value your work. Be flexible, don't be rigid. Nothing is impossible. Don't just be rigid, everything is possible. If your producer or director is telling you that you can achieve it, don't be quick to say that it is not possible. Check options, look at it and there might be a way out truly. Then dress well, and appear well. Be open to learning; that would be my advice.
4. What has been keeping you up recently? (movies, TV series, books, music, podcasts) Kindly share some recommendations with us.
Newsroom and news studio set design and construction for Kaduna State Media Cooperation, Kaduna state.
Share your thoughts in the comments section or on our social media accounts.
Sign Up: Keep track of upcoming films and TV shows on your Google calendar.
Do you have a production department that you would like to know more about?
Are you a Nollywood crew member and would like to promote your craft in this series? Reach out to us.