I am familiar— by reading news stories and listening to friends narrate their experiences, with the bizarre traits of our Men in Black: Nigerian Police Force. This ranges from their passionate pursuit of victims whose arrest would mean an increase of their account balance, to their worn-out attitude in pursuit of justice for the poor. My familiarity with their virtues incited in me an arm's length distance from the Nigerian Police Force. Fortunately, for me, the feeling is mutual. Those are my fond memories of the Police Force and it was these memories amongst others that Crime and Justice Lagos came to subtly challenge.
---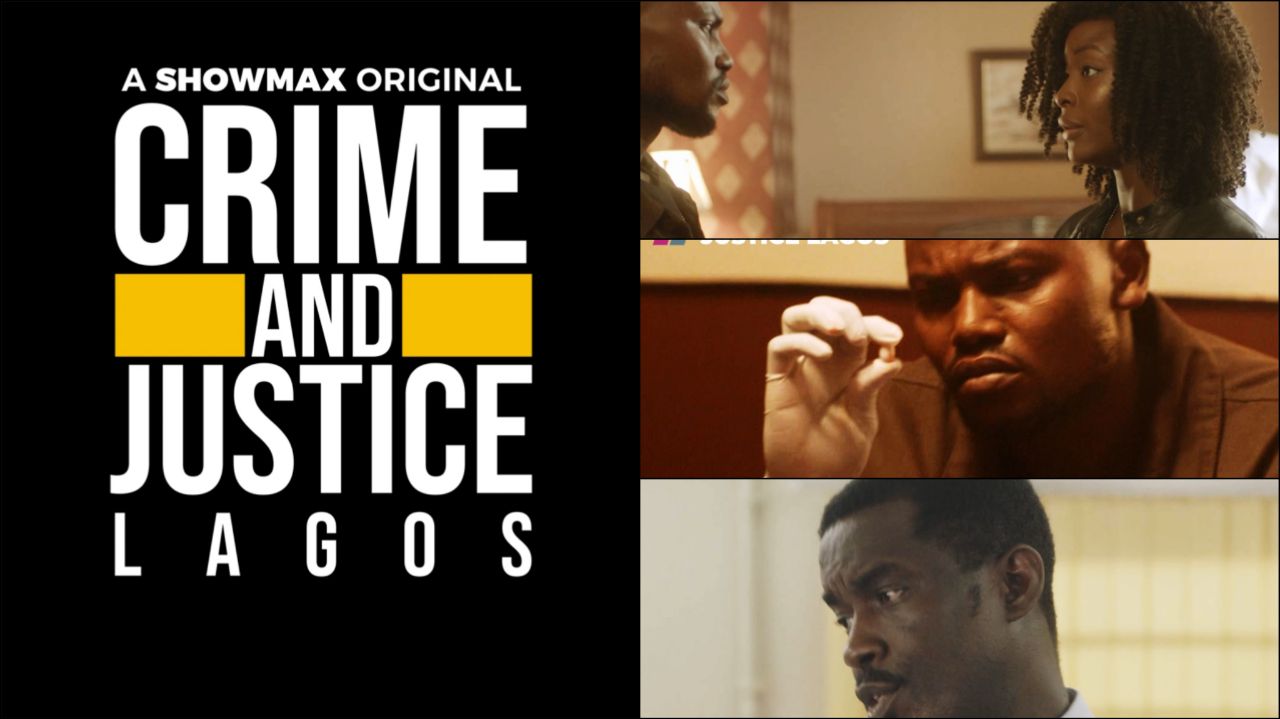 Watch Teaser: Showmax Unveils 'Crime and Justice Lagos', Sets December 8 Premiere
---
        An uncommon Nigerian police unit, Serious and Special Crimes Unit (SSCU), with superintendent Kelechi (Folu Storms) and superintendent Danladi (Jammal Ibrahim) as its notable faces, trails variant crime, and criminals around Lagos to ensure justice, in a procedural fashion, is meted out. The absence of cracked walls, worn–out chairs, and office spaces that reek of penury accustomed to the force indicated the uniqueness of this unit — they are an elite unit. Kelechi and Danladi's obsessive and detailed investigation is backed by the efforts of Simi, their tech wiz in the chair (played by Maggie Osuome). 
-Spoilers Ahead-
Crime and Justice Lagos is a six-part series created by Yinka Edward. Each episode presents a distinct cast and story. The stories range from the cultist-motivated killing in Zero; to the mutilation of Esohe in Sliced; then it moved to Oro, an insightful story about the clash between the place of ritual killings (a traditionally justified killing) and the response of modernity to it; Clash is a trauma-inducing story on police brutality; Harvester is about dead bodies dumped as debris with missing body parts; lastly, Deadnappers sees the detective in a cemetery trying to piece together the case of a missing corpse.
         Crime and Justice Lagos took cues from the Kenyan Crime and Justice: Its titling; the characterization: an independent-minded female lead, with two lead detectives —male and female; and the unraveling of one puzzling crime at a time. Though identical in their conception, the two series boast distinct Nigerian and Kenyan experiences, as a Showmax franchise. 
A horde of crimes are pursued; few are convicted. Danladi subtly resigns his role when a criminal eludes conviction. This review is patterned as a ranked listicle with the intention of assessing the theme, storytelling and how credible the series is to the theme of crime and justice.
       Clash (Written by Ifeanyi Barbara Chidi)
Everything prepares me for the first gunshot, but nothing prepares me for the trauma and accompanying grief that follows Emmanuel's (Bobby Okoye) killing. There is no manual for grieving. Though fictional names: Emmanuel Obasi, Babatunde Okanlawon (Ayobami Adeboye), Nonso (Ebeniro Somto), and Shindara (Genoveva Umeh), these names are testimony to the history of unjustified murder.
Unlike its forebearer, Collision Course, an End–Sars–esque protest was staged. The protesters' passionate chant for justice is a clarion call and reminder of the people's strength.
              Sliced (Written by Ifeanyi Barbara Chidi)
There are no clues or fragments of foreshadowing at the beginning: a girl (Talia Ajayi) is kidnapped by the family's trusted chauffeur—a Keke driver: Bobo Bonsuwe (Barak Uche). But, as this episode trails to its end, subdued tears flee my eyes. Modernity has trampled upon certain traditions. However, there are still custodians of some arcane traditions. Two of the custodians (Aunty Clara and Aunty Grace) are family relations of the kidnapped child who believe in the importance of Female Genital Mutilation. Their passionate pursuit to honor a family tradition and choice of words during the court session brimmed with violence, and utter disrespect for the sliced child.
                    ORO (Written by Segun Michaels)
"Oro", like its predecessor "Sliced", is a feminine-related crime episode.  The opening scene with Pat Nebo as its production designer gives a semblance of mystery and violence ascribed to the exclusively–male-dominated Oro ritual. Three girls see Oro: two are "justifiably killed"; one, Shalewa (Miracle Gabriel), survives. Written by Segun Michaels, it's one of the most creepy episodes. Though "Oro" seems to be a residue of a past era, in this episode written by Michaels we see Kelechi and Danladi trying to grapple with this supposedly forgotten custom. Questions the episode presents are these: How do you incriminate a spirit? Is ritual killing a criminal offence? 
---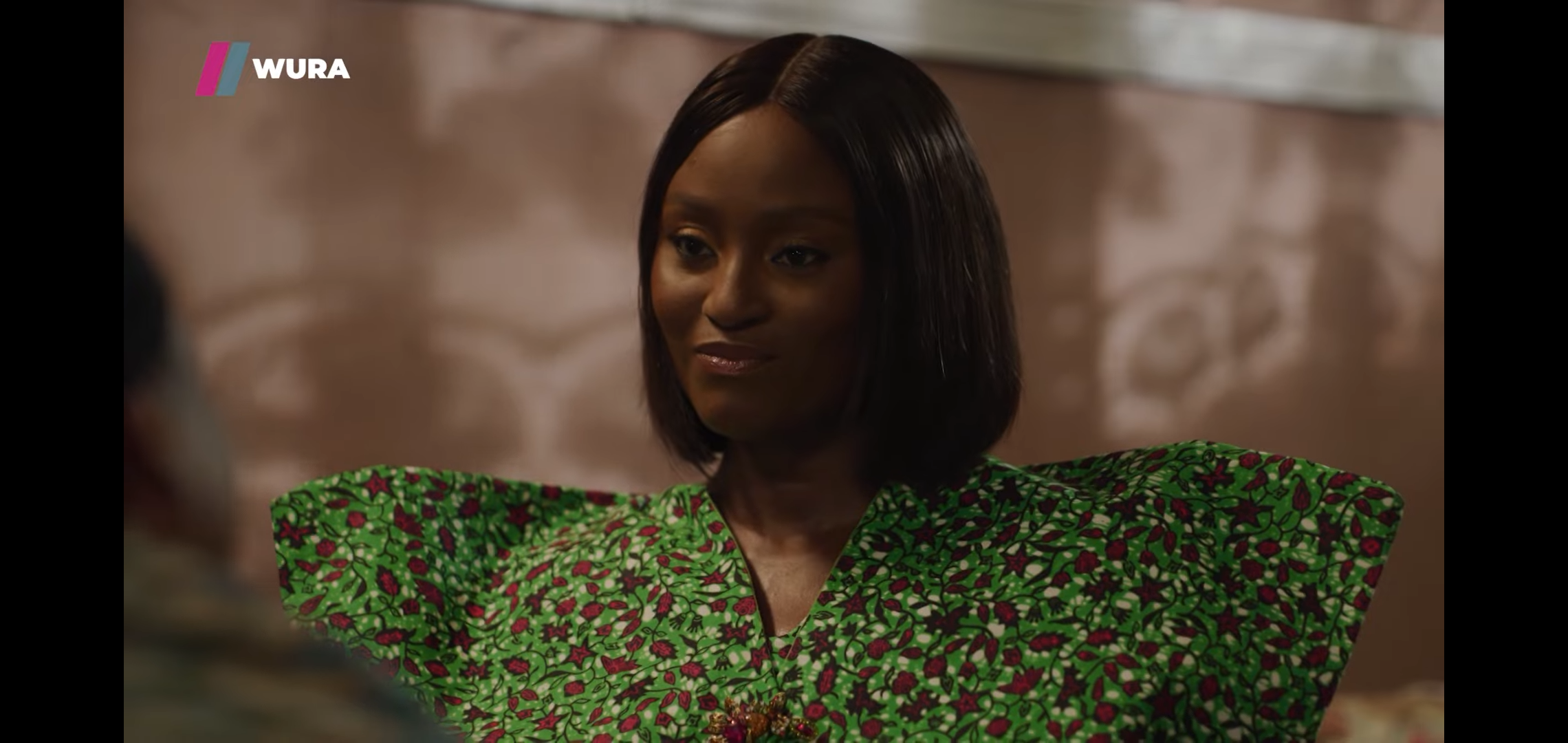 Scarlet Gomez is the Titular Lead in Showmax Telenovela, 'WURA', Nigerian Adaptation of South Africa's Telenovela, 'The River'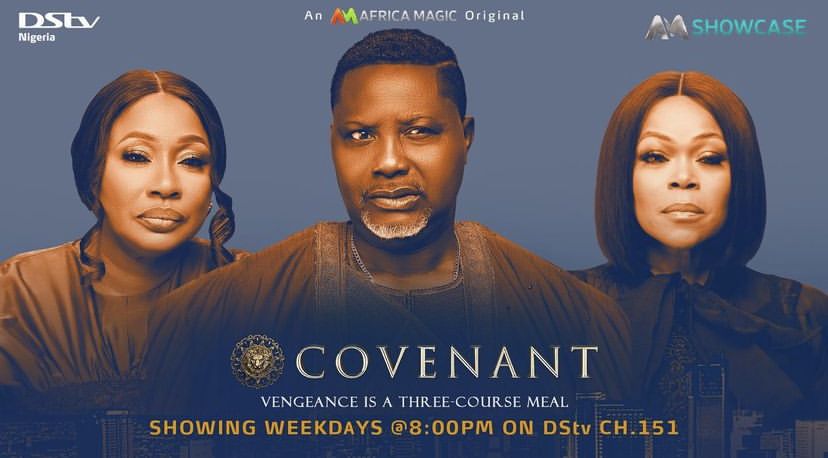 Meet the Writers' Room of 'Covenant', an Africa Magic Showcase Political Series
---
    Harvesters (Written by Oluwapemi Elujoba Bifarin)
Images of dumped bodies denied some body parts often make the news. A Nigerian Senator monopolized media attention when news of an alleged trafficking of a child for kidney transplant got out. Oluwapemi Elujoba Bifarin's script doesn't hint at the Senator's deed but it was what kept coming to my mind when I saw Isaac (Opeyemi Adetoba) and the corpse of Olamide (Favour Ayodele). The small-scale harvesting venture headed by Computa (Iyke Myke) and Dr. Olakintan (Jerry Okpan) nudges one to reflect on the undocumented statistics of missing children and countless other children left unguarded and unprotected in the street.
                      Zero (Written by Kola Munis)
A cheating husband has been killed. This episode written by Kola Munis is laced with flashbacks that hold fragments of clues about solving this murder case. The pacing of the episode occasionally gives the audience the detective baton trying, like Kelechi and Danladi, to match pieces of this puzzle. Being the first episode, it did a credible introduction of the series' capacity. However, when placed on a scale with others, in terms of its theme, "Zero", ranks lower. 
             Deadnappers (Written by Kola Munis)
The stakes are higher. The curtain is to be closed. Kola Munis, head writer of the series, achieved a decent screenplay in "Zero". Despite the well-established momentum Kola Munis had set in "Zero", the first episode, his screenplay in "Deadnappers",  painfully, is disjunct and unanchored. First, it was a corpse that was missing, Dr. Aggy (Uche Mac-Aules) followed; the silent mortuary attendant, Baba (Amos Olutokun) and Oga Biboye (William Benson) also took cue. This episode was anchored on answering the following questions: Who stole the corpse? Why were Oga Biboye and Dr. Aggy kidnapped? In a bid to find the missing corpse and living being, the episode detours into incomprehension. No doubt, this episode like others had innate potentials but rather than exploring them, the episode labored itself with different unconvincing obligations.
Crime and Justice Lagos is streaming on Showmax.
Share your thoughts in the comments section or on our social media accounts.
Sign Up: Keep track of upcoming films and TV shows on your Google calendar.