Revered director, Izu Ojukwu's Amina is a flailing film that can't quite capture the breadth of Amina, the Queen of Zazzau's story. As expected with an historical epic, there are numerous threads that must be thoroughly explored to help make meaning of the character. In Amina's (Lucy Ameh) case, there is the relationship with her father (Abu Chris Gbakann); there is her relationship with her sister, Zaria (Habiba Ummi Mohammed); with the slaves; with the Igala prince (Ali Nuhu); with the Madaki Asabe (Magaji Ibrahim Mijinyawa); the source of her courage—an uncommon thing for women in that period—against patriarchal adversity; and the legend that would eventually legitimize her to rule over the Zazzau and the seven kingdoms. It is a daunting task to capture and compress all these facets of Amina, and Izu Ojukwu's Amina doesn't get it right.
---
Related:
Movie Review: '76', Starring Ramsey Nouah and Rita Dominic
---
Director of the critically acclaimed films Sitanda (2006) and '76 (2016), one knows, unquestionably, that this isn't Izu Ojukwu's first rodeo. Amina is one of the stutters in Izu Ojukwu's filmography; the film also continues his fascination with historical dramas—the need to capture a moment in history and express it with controlled grandeur. Amina is as grandiose and ambitious as they come. In 16th-century Zazzau, now Zaria, Nigeria, Amina, destined for greatness by the oracle, must, against the backdrop of loss and death, utilize her military skills and tactics, to reclaim her family's kingdom.
---
Related:
Every Book to Screen Adaptation in Nollywood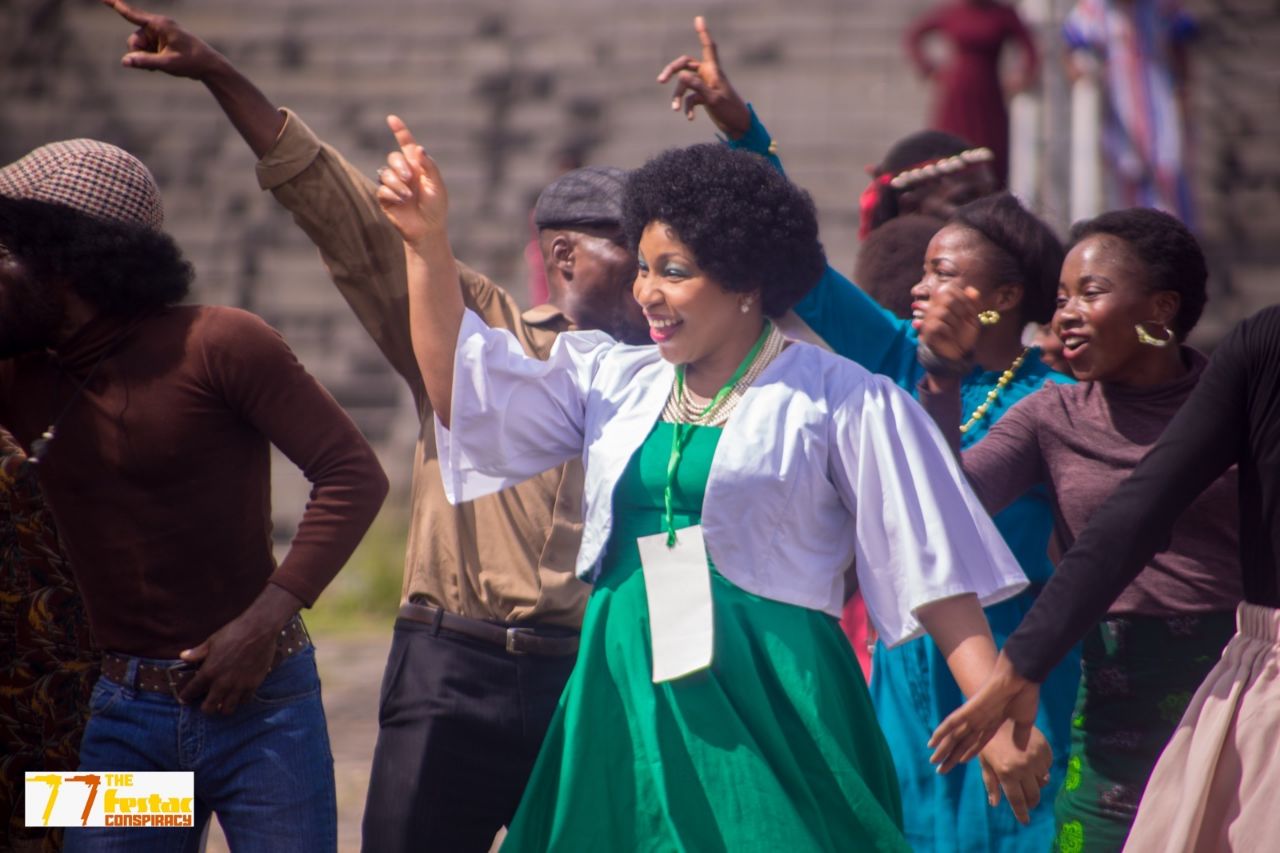 Everything We Know About Izu Ojukwu's '77: The Festac Conspiracy', His Historical Drama Follow-up to '76', with Ramsey Nouah and Rita Dominic Returning
---
Tethered to that synopsis are delicate narrative strains that the movie just didn't have the time nor patience to pursue—Amina's love story wasn't properly developed, for example. It is the same way the acting feels undercooked; like steam over eyeglasses—one can see it, but not as excellently as one should, particularly not for a film of this scope. The lead simply cannot carry the character beyond scowls and the tiring refrain of "I am Amina. I fear nobody."
There will be much better Izu Ojukwu films to come. Maybe soon, maybe not. But we know for certain that the director can do more than Amina presents, and, looking beyond this, perhaps, that is all that should matter—the promise of a potential epic with actual substance.
Rating: 5/10
You can share your thoughts in the comments section or on our social media accounts.
---
Keep track of upcoming films and TV shows with Google calendar.
---
Side Musings
"I am Amina. I fear nobody." Long before she even got into combat.
Young Amina, Ogunjiofor Jenevieve, has a good future in acting.
Amina is currently streaming on Netflix.