At some point in the first act, anyone familiar with Kayode Kasum's works would already suspect Soole wouldn't end well. The movie has the marker of a typical Kasum film; star-studded; overcrowded front seat characters; an interesting but preposterous premise; a trying but failing cast; garish lighting; and a recognition of directorial potential—or, sometimes, a total lack of it. By the third act, we are certain the film has suffered the fate of most Kasum's works; convoluted into a gordian knot: yet another mediocre film sinking into his filmography.
---
Related: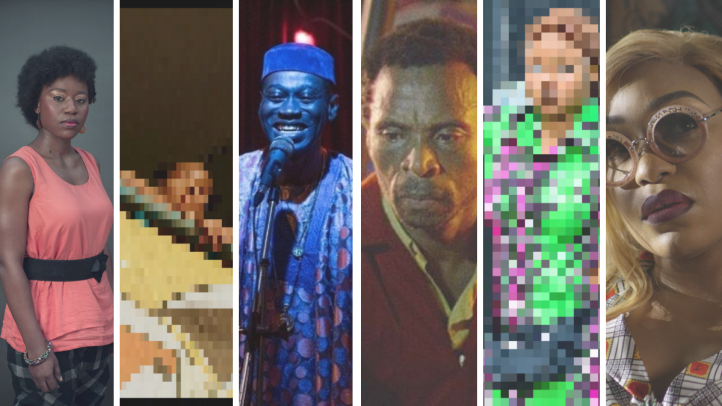 Best Nollywood Actresses and Actors in 2021
---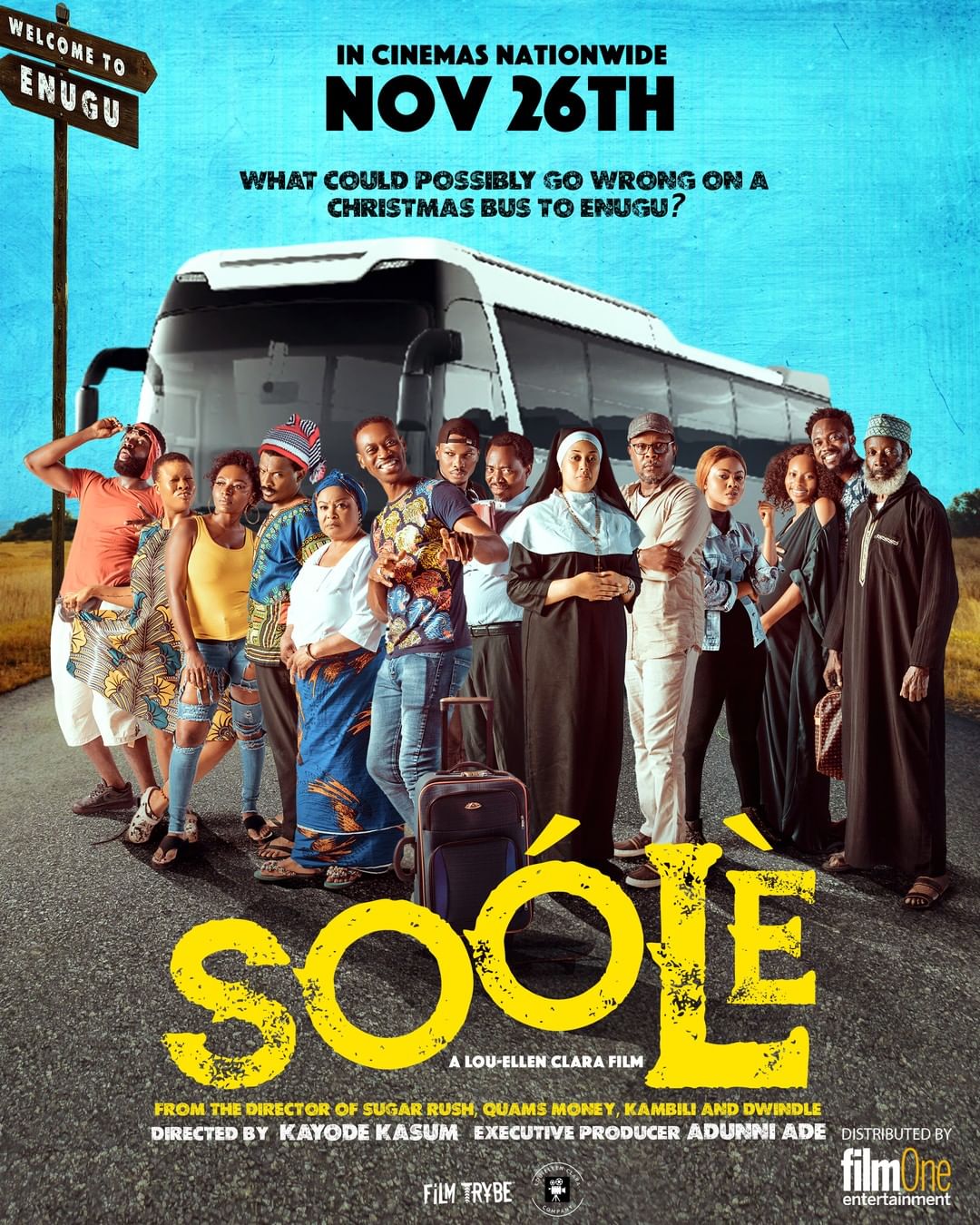 There is an older Yoruba film with Soole's premise titled Lagos to Benin. A motley of comedic characters led by Mr Latin (Bolaji Amusan) on a journey to Benin from Lagos must deal with one another in various comic scenarios. It feels as though the only difference between that film and Kasum's is that while Lagos to Benin knew exactly what it was and never overplayed its hand, Soole recognizes that it has a slightly more questioning audience, and tries to be clever than needed; another staple of Kasum's films. Soole is about a group of travellers on a journey from Lagos to an eastern state. As the journey progresses, the characters are unravelled, and the movie proceeds to a much sinister denouement.
In Soole, there is a jarring switch from the comedic to serious, evidence of Kayode Kasum's bipolar directing potential; constantly unsure whether he wants to pursue serious issues through comedy or just pursue comedy; sometimes, painfully, it feels as though he can do neither. What we have in Kayode Kasum might be a director with huge potential who has given himself little time for development, little rest for proper introspection on artistic purpose.
---
Related: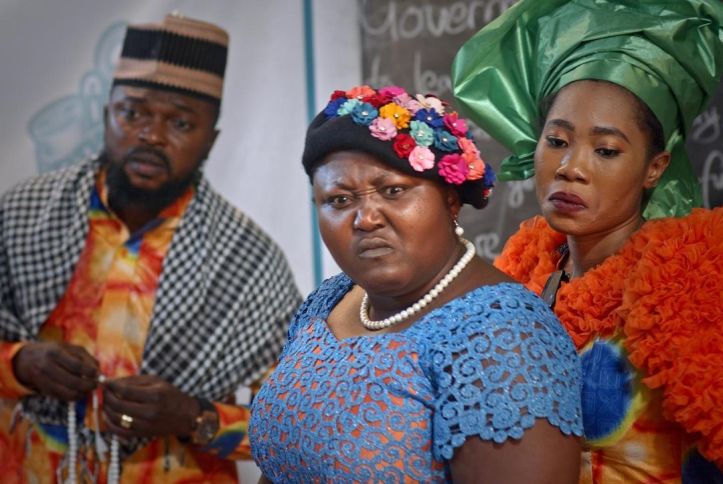 Movie Review: 'Progressive Tailors Club' & The Persevering Critics Club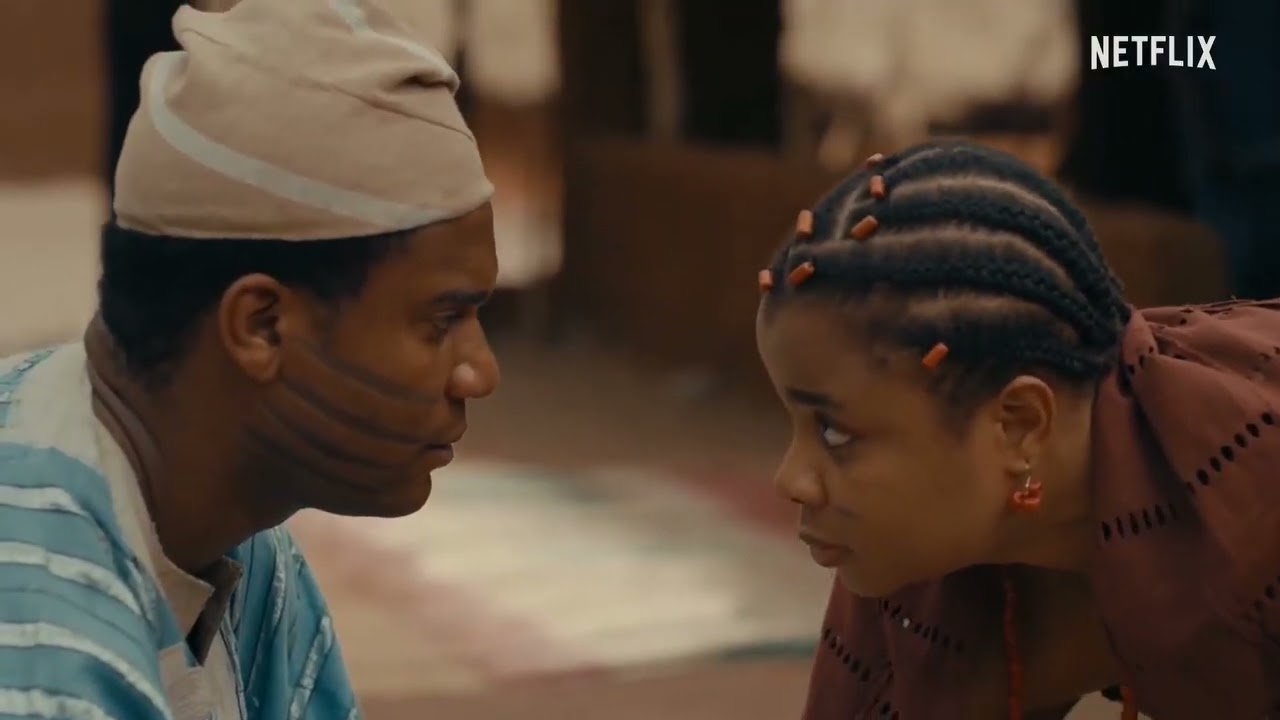 'Anikulapo' Review: Kunle Afolayan Thrills Viewers with New Epic
---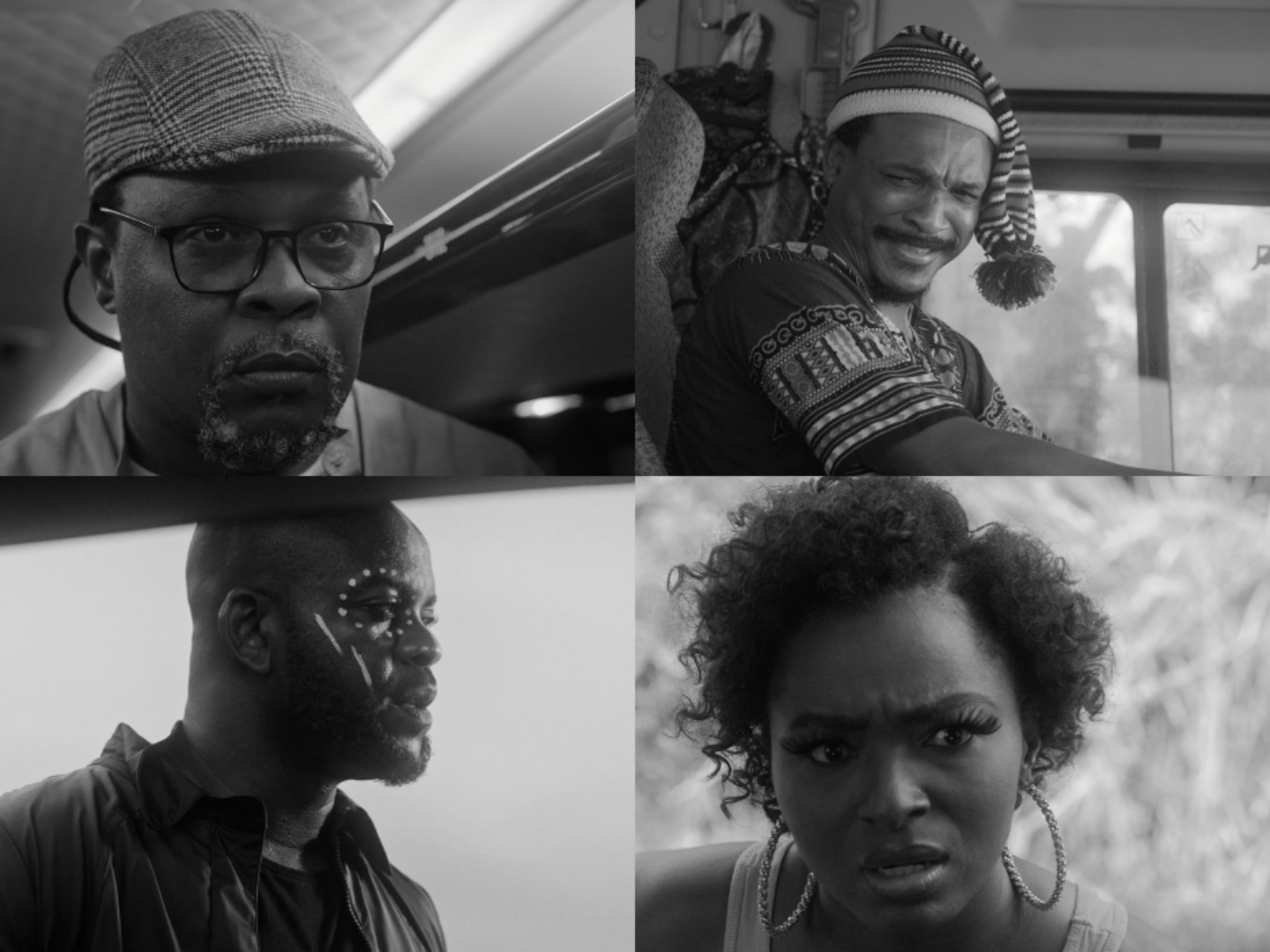 What is to say of Soole? The movie has one or two genuinely funny moments, an inevitability when you have prodigiously talented actors like Gold Ikponmwosa (One Lagos Night) and Femi Jacobs (La Femme Anjola). Adunni Ade's performance is as meek as her character, and Shawn Faqua impresses on occasion; everyone else is loud and predictable—Lateef Adedimeji (Ayinla) especially, who has now played this same character with this same dialect and mannerisms in Sugar Rush and Prophetess. Given, the cinematography and soundtrack shine occasionally, but this is reminiscent of the director himself, sparks here and there, but no real statement of ambition, thus, disposable. The tragedy, as always, is that this film could have been more and, perhaps, it knew that, so it threw too much at the third act, a last ditch at meaning, a tad too late, resulting in a circus of noise and plot-holes and amateur errors. One sits through the affair for more than an hour and all the mind recalls properly are those sleek aerial shots of the luxurious bus, nothing more. And anyone who hasn't seen Kasum's works enough would be tempted to be angry, but the familiar will know that sometimes, there is intent, but his obsession with comedy, whether as a failsafe plan or as a cover-up for inadequacy, overshadows his social concerns, all buried underneath the rubble of slapstick.
For lack of proper industry documentation, Lagos to Benin is hard to find, that is if it is anywhere on the internet. A funny watch but completely forgettable as superficial comedies tend to be. Soole won't be forgotten. The industry documents better now, and its director is recognized properly as part of the new wave directors. His filmography is long but lacking, a little patience, a little oomph; a little something to make us take Kasum seriously.
Rating: 4/10
Side Musings
There are a number of continuity issues in the third act.
Eniola Salami Sola Sobowale doth need to calm down sometimes.
Everyone, who isn't Meg Otanwa, Adunni Ade, and the bad guys, was trying to out-funny the next person. The beats were colliding into one another with forced humour.
There was no attempt at proper characterization beyond Adunni Ade's character. All other characterization afterwards are results of monologues and flashbacks. It gets exhausting. It means we don't properly know anyone. Even the sister's motivation was never physicalized—we didn't see the orphans until the end of the film. For all we know, they could have been fake.
Soole will be available on Netflix from October 4.