A Naija Christmas is Kunle Afolayan's latest film in his bumper Netflix deal. With a declamatory title, the film pursues personal ambition and weighs that against what Christmas means in a Nigerian setting. The versatile Kunle Afolayan returns from Swallow with a romantic comedy, something simpler with familiar tropes. Kemi Adesoye, who previously worked with the director on The Figurine and Phone Swap, serves as the screenwriter. Both minds have, here, produced something easily digestible for the family this Christmas. The tropes are familiar and usually, that is a kinder way of calling a work cliché; and while the concept of a "Naija Christmas" is endearing, the reality is that this film might just have been a tad simplistic with it. But regardless, this is a warm attempt at depicting an aspect of Nigerian life rarely portrayed on the big screen.
---
Related: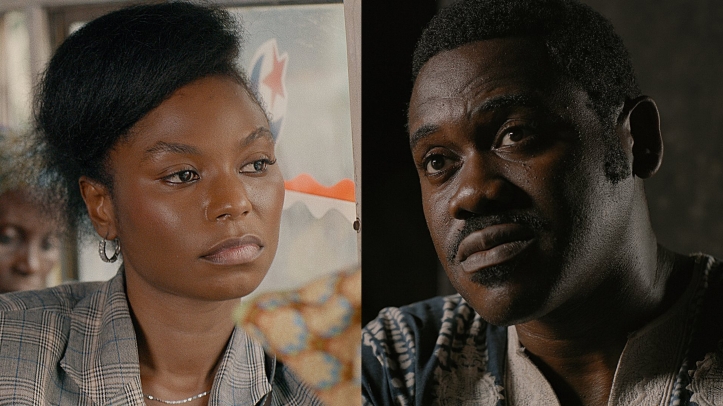 'Swallow' Review: Kunle Afolayan's 80s Lagos Without a Soul
---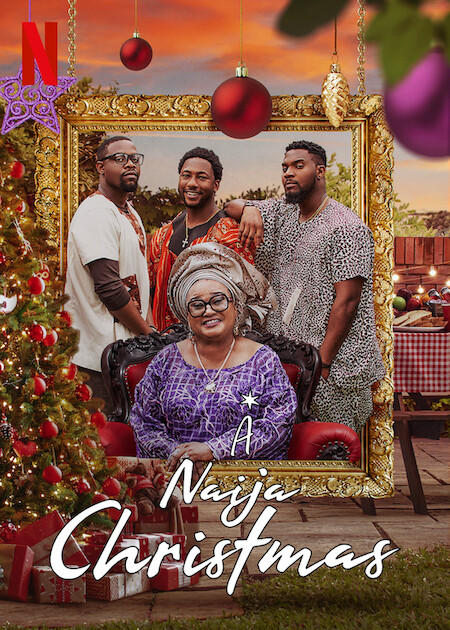 In what might be the first and most Nigerian trope, Mama, played by Rachel Oniga, under peer pressure, demands wives of her sons, Ugo (Kunle Remi), Obi (Efa Iwara), and Chike (Abayomi Alvin), with the tempting incentive of a Lagos prime-Ikoyi estate house. The conflict arrives early; Ugo is a playboy, Obi is the stereotypical nerd, and Chike seems disinterested with it all—his distraction later revealed in a mildly-handled twist. The race is on, then, between Ugo and Obi to bring a woman home and inherit the multi-million house. As it stands, Obi has complicated his relationship with Vera (Linda Osifo), his boss, with a cringe public proposal (and I put it to you, no well-functioning adult nerd thinks to propose to their love interest costumed as seven-year-olds in a bouncing castle); and Ugo cannot find a woman among his cast of flings to trick his mother with. The solution to both brothers' problems is right before them. With Obi, it is his best friend, and with Ugo, it is a simple, church-going girl, Ajike (Segilola Ogidan), who is to wean him off the ways of the world. Behind it all is Tony Torpedo, a loan shark, interpreted by Lateef Adedimeji as—I can't unsee it—a pimp from The Boondocks.
---
Related: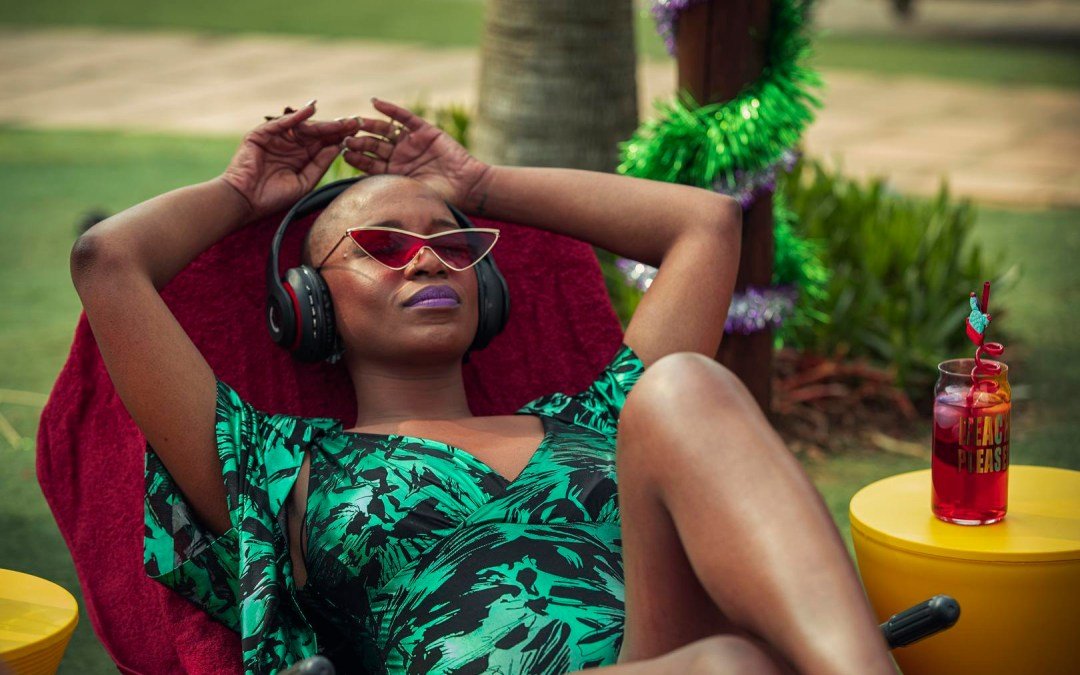 Series Review: 'How to Ruin Christmas: The Funeral'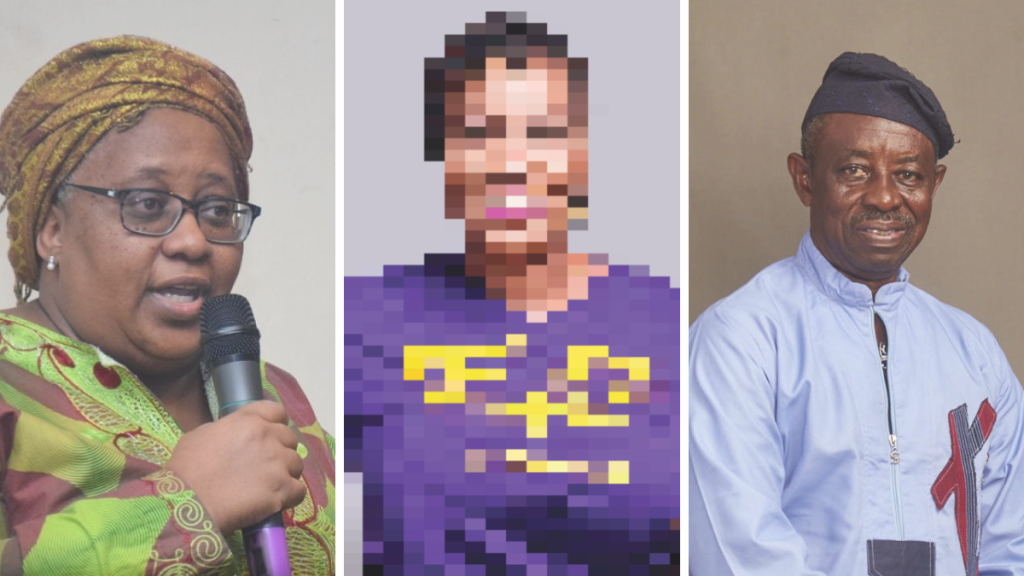 Best Nollywood Directors in 2021
---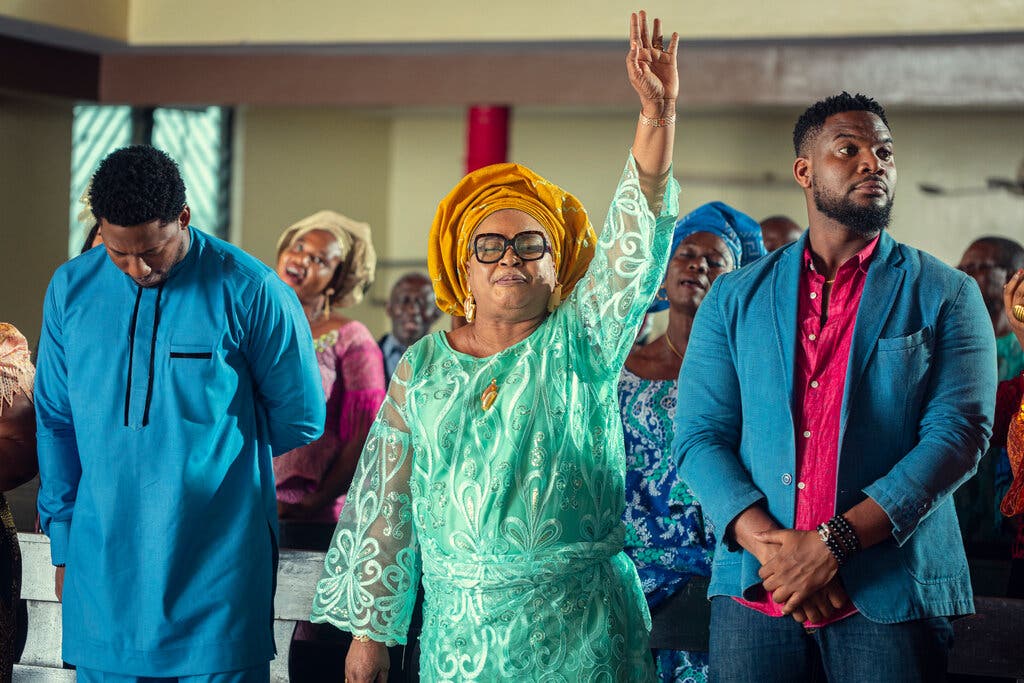 Everything appears just about decent. From the performances, the directing, the script, to trope choices. The questions here are sociological: what is a Naija Christmas, considering how culturally diverse the country is? And while the film properly portrays the elitism that Lagos reeks of (Ugo's constant correcting of Ajike's spoken English, the alarm amongst the Ladies of Undiluted Destiny when they find out their Christmas carol will be held in the "ghetto", and even Ajike's subtle attempt to cross class—travels from Mushin to the other end of Lagos for her church services, goes there constantly to record, and in the final scene, shushing Solo to behave in front of the rich), the film refuses to address it head-on. Agreed, there is no obligation for the film to do so, but the "ghetto" has been portrayed two dimensionally, as a place to deposit Island goodwill and its company's charities, a reductive interpretation of that space. We are perhaps too harsh on the film, let's blame these elitists. The truth is the Ladies of Undiluted Destinies or, even, the company Obi works for, that sponsored the carol, could have "lit up" a school (or a more profound welfare effort) instead of organizing a gaudy Christmas carol. The ghetto returns to being the "ghetto" the morning after that carol. Or perhaps we are being too harsh on elitists themselves, who are, once again, saddled with the duties of a government.
We have moved away from the film, a fuzzy watch in spite of its clichés—get me grandchildren or I die; in love with someone else but my best friend has always been the obvious answer; bad boy reformed by a good girl—but maybe it has done what art should do, because here we are questioning the superficial feel-good charities the Lagos rich extend to the poor. Or we are just looking at this too profoundly, trying to find more meaning to a banal, everyday Christmas film. Anyways, this is a family watch, so, happy holidays.
Rating: 6/10
Share your thoughts in the comments section or on our social media accounts.
Keep track of upcoming films and TV shows with Google calendar.
Side Musings
Kunle Remi is a standout performer in this one. And his constant "Vera…ra…ra…ra…ra" is so funny.
I think all of Mama's children except Ugo are coddled and naïve. If not, Chike won't think Sammy will do what he hoped she'd do.
May Rachel Oniga's soul rest in peace.
A Naija Christmas is streaming on Netflix.