Romance pervades every form of art—literature, theatre, painting, film, etc. In fact, it pervades all sense of human life, which is why a well-told romantic story strikes a chord with viewers regardless of when, where, or who it happens to. Almost everyone has, at some point in their lives, envisioned themselves in some cheesy romantic story where they and a special person go against all odds to be together. Many of these stories have been intensely represented in films. In such stories, boy meets girl and they build up an unbreakable chemistry that survives every force that might be trying to pull them apart, making viewers appreciate the idea of love. Biodun Stephen's Big Love struggles to stay on this track.
---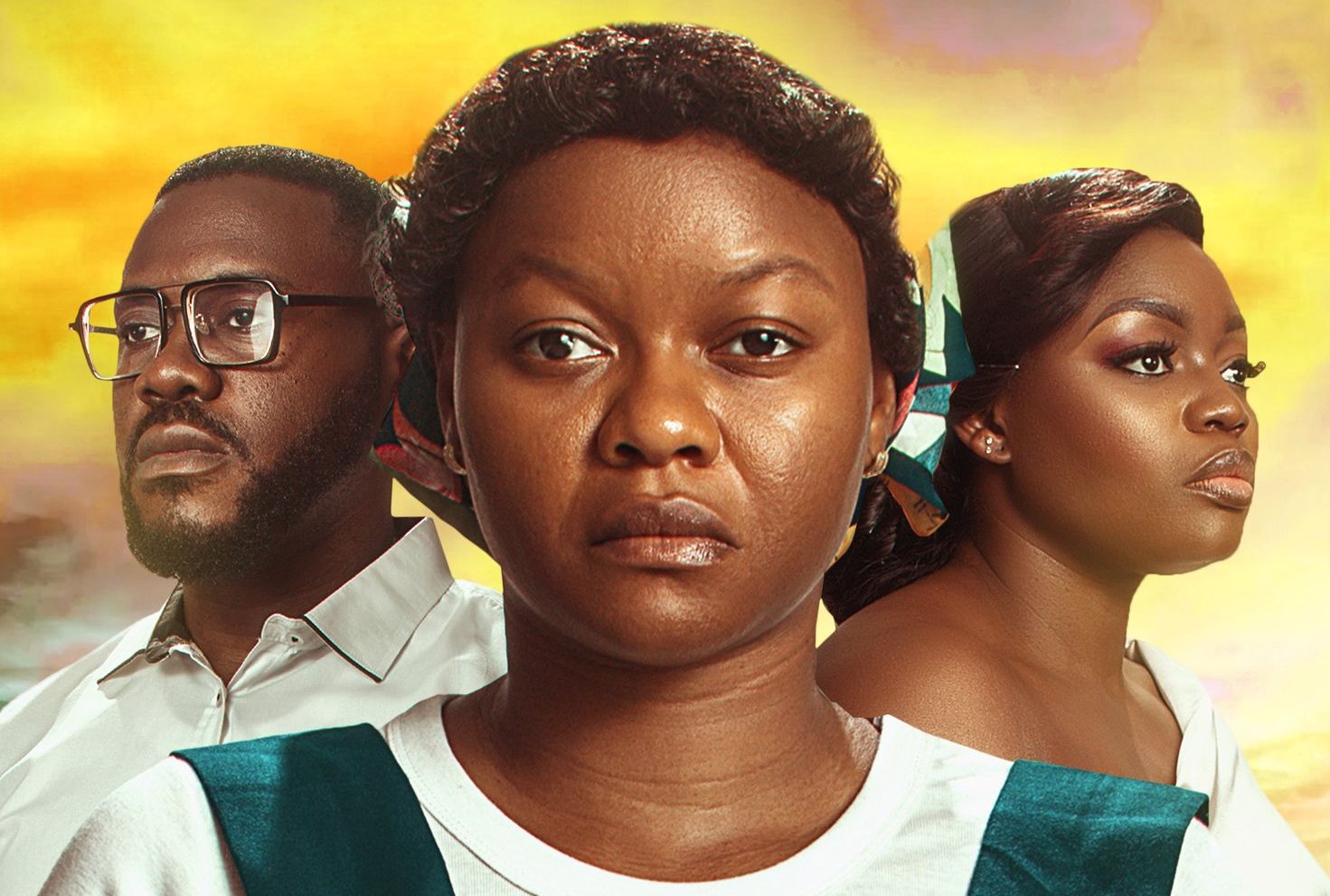 'Sista' Review: Kehinde Bankole Delivers Impressive Performance in Compelling Tattle-Like Story About Single Motherhood
---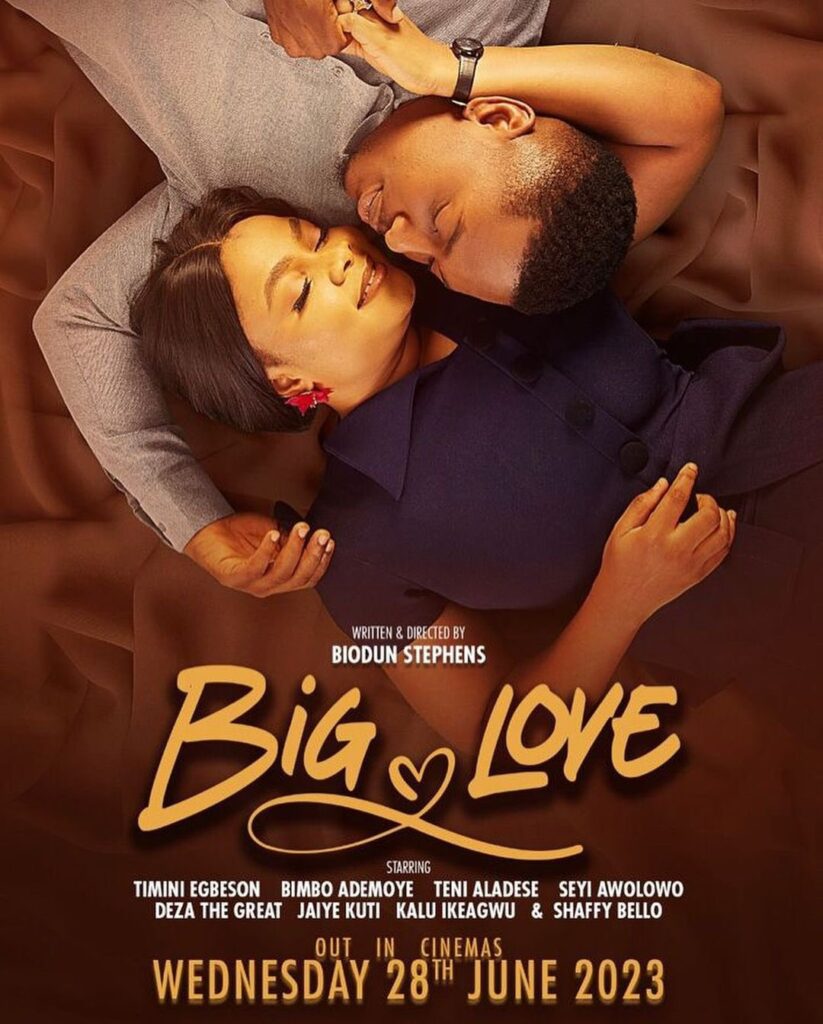 At a training camp, rich kid Adil (Timini Egbuson) runs across Adina (Bimbo Ademoye), an old classmate and longtime crush. Reacquainting himself with her, Adil falls for her again. They begin with sexcapades, even though Adil seems to be the only one invested in the relationship. Adina repeatedly tells him their escapades are temporary and merely an escape from her reality. Unknown to Adil, she has a three-year-old kid. She also does not see a future with Adil, especially after learning of his mother's disposition towards illegitimate kids. But Adil is persistent; he forces a transfer from Abuja to Ibadan, where she has been posted, and there he discovers Adina's big secret. Although he comes to terms with it without missing a beat, Adina is not convinced, so Adil comes up with a plan. He tells a big lie—he tells his family that Adina's son is his long-lost son and convinces her to play along, but there is a much bigger secret lurking, and it makes an already uncomfortable story more cringe. The story takes on an unexpected dimension when the identity of Adina's father is revealed, which creates a complication that changes the nature of the plot to a family drama. But this complication that turns the plot on its head is glossed over like an inconsequential detail to force the romantic narrative.
What makes the plot of Big Love uncomfortable is how one-sided the romance is throughout the film. At no point does Adina look like she is interested in having anything serious to do with Adil; like she says in the film, "he has to swim an ocean for her before she even considers crossing a gutter for him," and it takes some time for her to hesitantly participate in his big love. Instead of making his gestures look romantic, Adil comes off as an annoyingly persistent person. Adina's reluctance to engage in the relationship does not appear to be because of Adil's mother's potential inhibition; rather, she just seems uninterested. The couple does not develop the necessary chemistry that conveys the sense of romance that would make the big love believable. And eventually, when she shows interest, it looks forced and done out of convenience rather than out of love.
---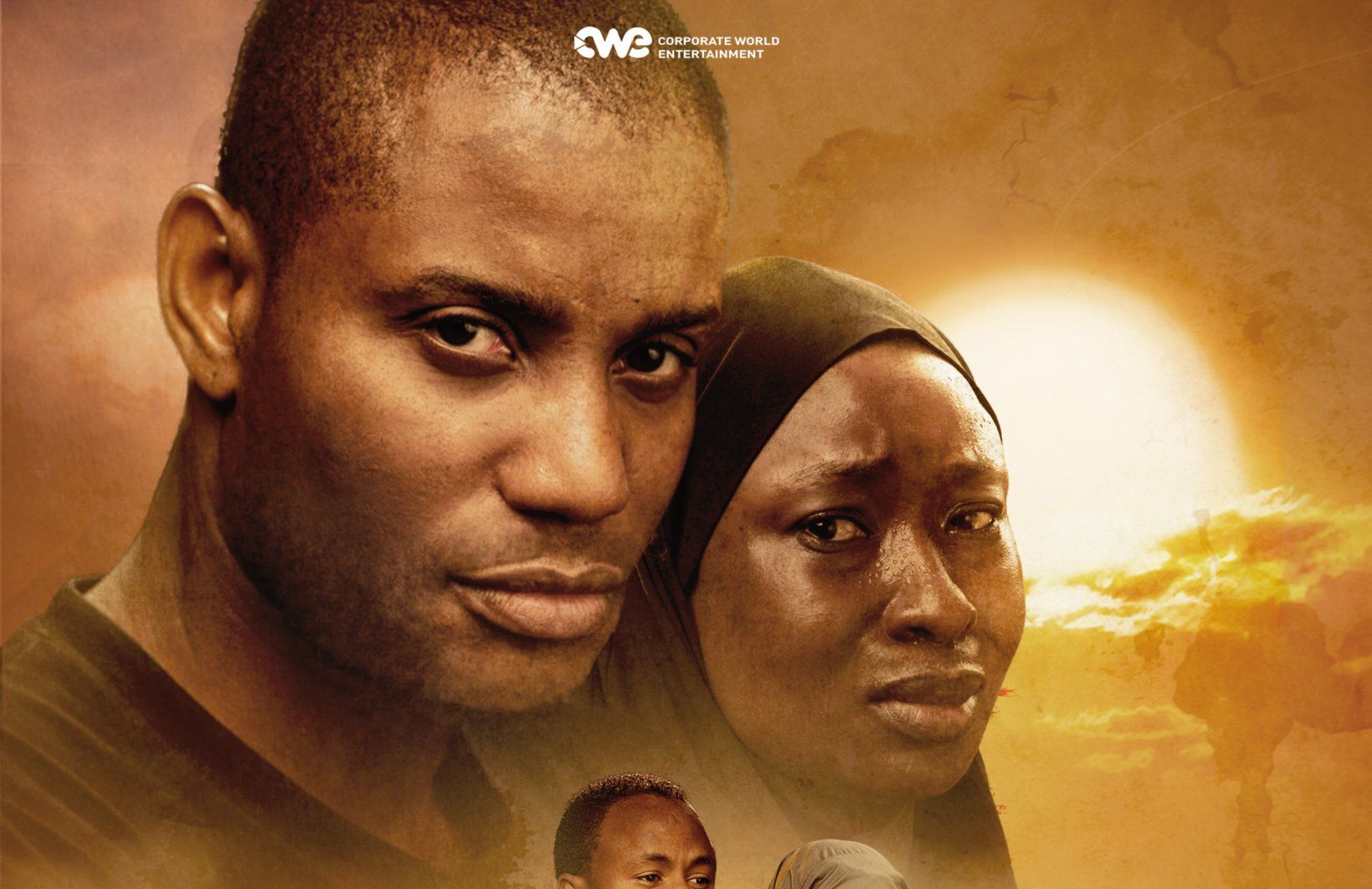 'Almajiri' Review: Grim Coming-of-Age Story Does and Shows Crime Better than Recent Nollywood Efforts
---
Apart from being exasperatingly long, the film is also without an emotional core, as it progresses with a choppy flow that makes the story crooked. Lines of dialogue drop like concrete blocks instead of rolling off their tongues, possibly because of a weak attempt at telling a story of persistence and unwanted servitude as a love story. Written and directed by Biodun Stephen (Sista) for Inkblot Studios (Perfect Arrangement, The Set Up 2, The Blood Covenant, Palava), the filmmaker's reunion with Ademoye (Breaded Life) and Egbuson (Breaded Life) doesn't produce familiar sparks. Both actors, whose performances have been exciting in some previous outings, are not able to inject life into the film despite their obvious efforts.
Although the film needs little exposition, the way it is presented is weak and creates holes in the plot. We do not know how Adina and the alleged father encountered themselves considering that both characters seem to stay miles apart and the consistent repetition of "it was just a drunken night" just ends up befuddling. The plot of Big Love is not anything like other romantic films that evoke cheesy emotions or make you believe in love again. The consistent unrequited advances and one-sided sacrifices elicit feelings of pity for Adil's character, which is what Adina feels for him when she finally decides to 'jump a gutter for him— certainly not heartfelt enough for a flick marketed for its romance.
Big Love premiered on June 28 in cinemas.
Share your thoughts in the comments section or on our social media accounts.
Keep track of upcoming films and TV shows on your Google calendar.
Side Musings
cringe.
Why the Ibadan slander?
Nigerians kissing in the rain?
How is the family going to navigate the situation?
The quality of service in Nigerian cinemas is not worth the price.
She doesn't like him.