Ambition as a filmmaker can be a double-edged sword, showcasing the vastness of their art and years of craft, while also exposing limitations. For renowned director Niyi Akinmolayan, ambition has been a driving force throughout his career, which he has more liberty to explore under Anthill, his home studio. Under Anthill, he demonstrates his desire to create expansive and captivating films, evident in their recent positioning: a suspiciously familiar Mikolo and a Yoruba epic period drama on their way. His latest offering, The House Of Secrets, streaming on Prime Video, was supposed to establish his skills as on par with his ambition, instead, it makes you ask a lot of questions, but one might stick out: why was this marketed as a psychological thriller? One also finds out that the displayed ambition is both the saviour and destroyer of The House of Secrets.
---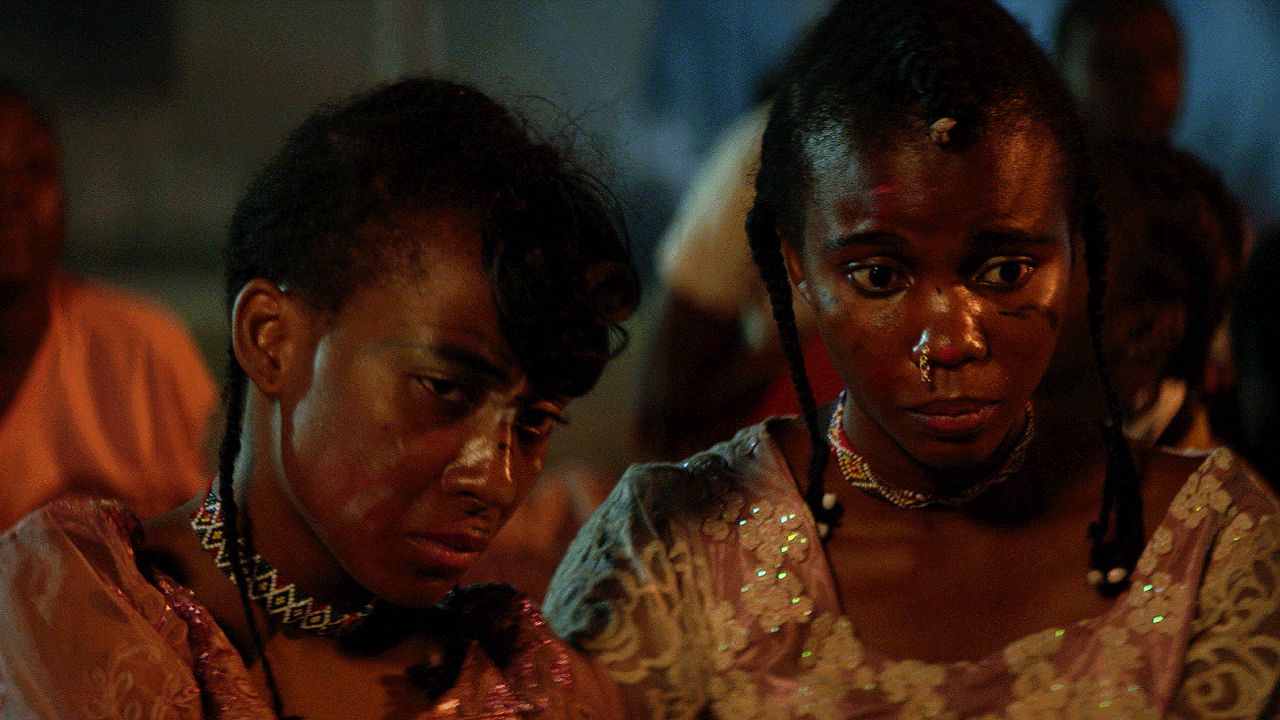 The Best Nigerian Films on Prime Video
---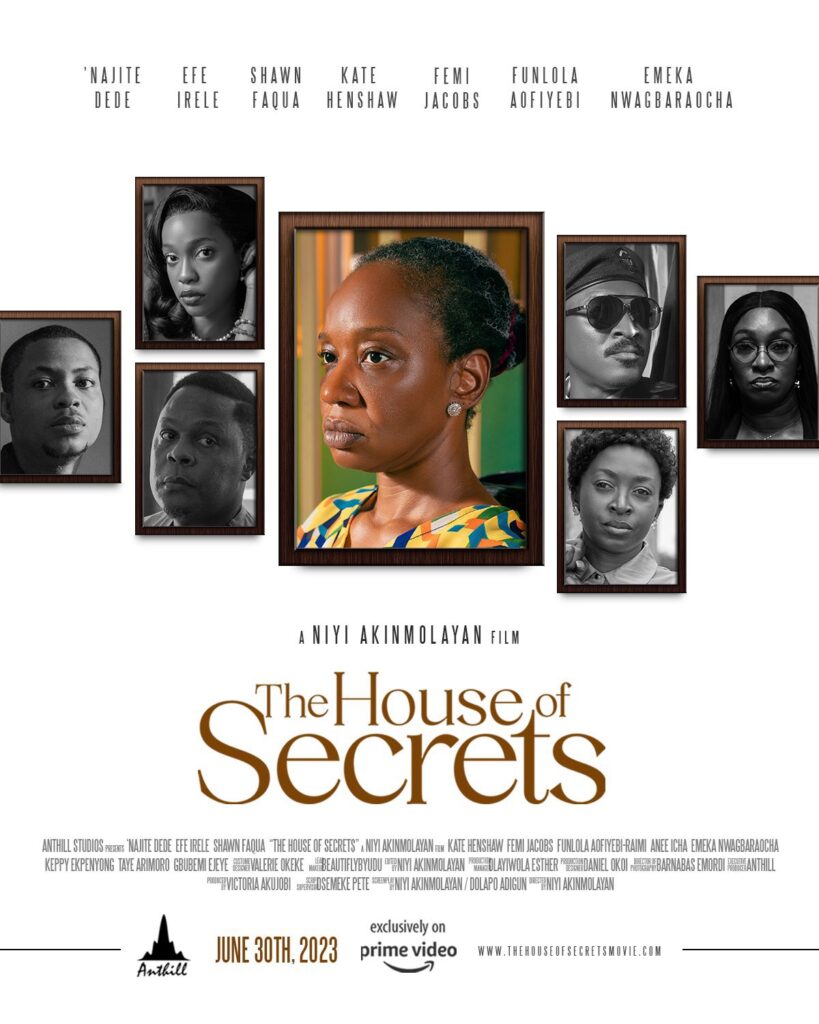 The House of Secrets follows the efforts to retrieve the past of Sarah (Najite Dede of MTV Shuga and Riona) and how a secret she holds might prevent the country from electing a president with a checkered history. Considering the political landscape of the country, I had to snicker at the notion that a horrible past will prevent someone from becoming Nigeria's president but I digress.
Like a lot of the director's films, The House Of Secrets starts off stronger than the rest of the film, establishing time, place and mystery with dialogue that is clumsy and heavy, hindering the film's first (of many) twist and characters that carry secret motivations accented by a dazzling soundtrack created by Tolu Obanro with contributions from Peace Amaefula and others.
It is quickly deciphered that everyone wants something from Sarah when Dr Jide (overplayed by Femi Jacobs) demands her to remember the details of a certain memory she finds hard to grasp onto. One of the only things that shines during the first thirty minutes of this film is Najite Dede's acting. She soars above the rest of the cast, filling in the gaps in a hollow script co-written by Dolapo Agidun, by simply twitching her eyes or quivering her lips, but the story forces her to never fully shine.
Sarah begins to realize that everything is not what it seems and flashes of light, shadow, and silhouette try to create an eerie feeling of confusion and mystery but the editing between these scenes, as the house changes layout, is sometimes choppy. This lack of seamlessness breaks whatever purposeful uncertainty the film is trying to put in your mind. When the first reveal finally happens, the "psychological" part of the psychological thriller disappears, the dialogue is like a public service announcement, lacking in urgency and depth. The stiff acting reveals a lack of knowledge of the inner workings and motivations of these characters which is another reflection of the inadequate writing. 
---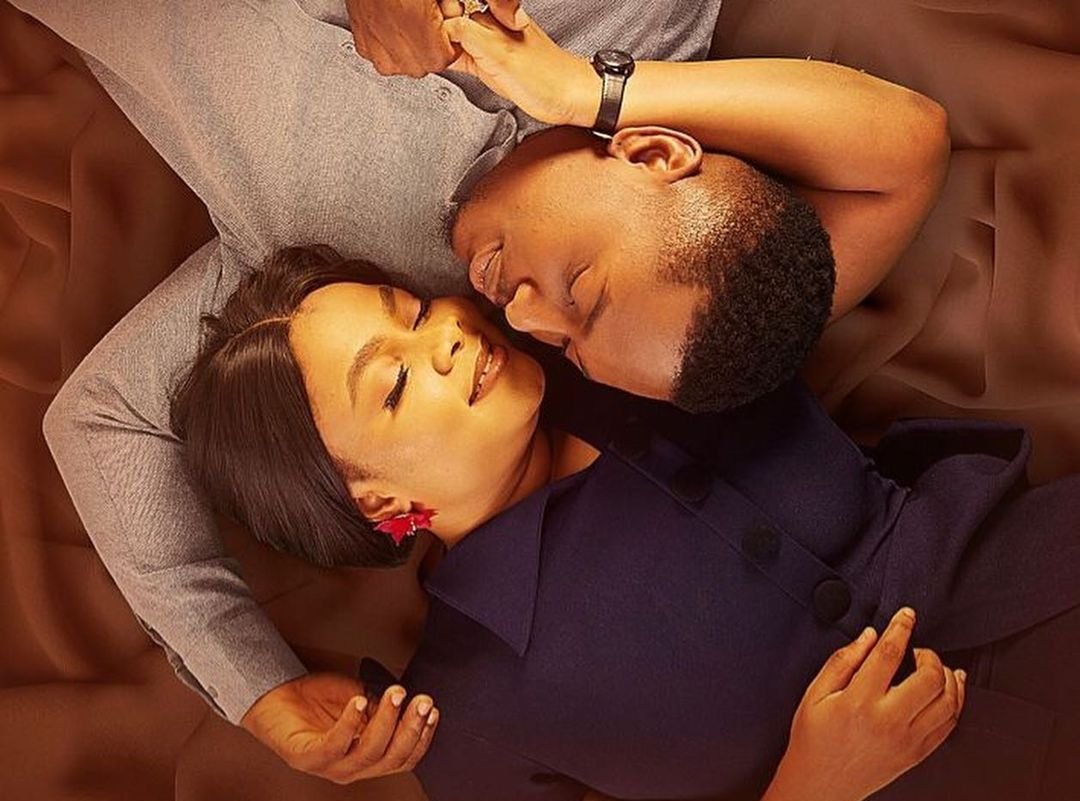 'Big Love' Review: Family Drama Complicates Hesitant Romantic Plot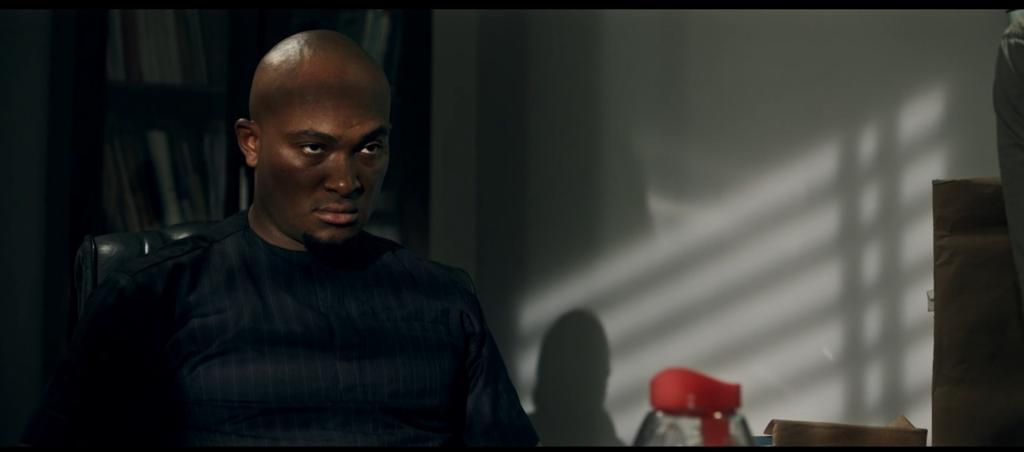 Ten Non-Comedy Nollywood Films and Shows Currently Available To Stream
---
More sparks of brilliance show up in the black and white scenes which are used to portray flashbacks: they are more confident, more aware of the lighting and framing and even better acted save the cringe Hausa of Shawn Faqua (The Blood Covenant), but these sparks never create a fire. The way the flashbacks are shot in black and white in very controlled settings is a kind of reminder of the sparseness of memory; the way you remember things in fragments trying to piece them together to form a concrete memory and Barnabas 'Barny' Emordi's cinematography is a powerful tool of Sarah's remembrance, it draws you into young Sarah and Panam's love story in the way it is presented almost like a dream sequence. The first time they meet is the highlight of the film. Efe Irele (Hey You) as young Sarah is able to balance a sexiness and playfulness at the same time in a way that reminds you of a Bondian femme fatale, framed like a god that Panam (Shawn Faqua) will fight battles for. But the film's original limitations still exist, even in black and white.
The more The House of Secrets reveals, the more it falls apart. The many twists become more of a hindrance because they are never earned. There's a way a plot twist should feel to an audience: an earned deception that should excite them and not insult their intelligence. The House Of Secrets forgets that and just places characters in situations in service to these twists: Mrs Lawal (inadequately played by Funlola Aofiyebi-Raima of The Figurine and Tinsel) serves a weird cynical twist and Deborah (Matty Bayelsa) is randomly kidnapped and magically released. The ambition present in Akinmolayan's vision never translates to the story. We are constantly told that the stakes are high but it never feels like it. Keppy Ekpenyong (93 Days and Hire A Man) is underutilized as General Sanni Sofa, a villain that is never really known and Moyinoluwa Olutayo (Charge and Bail) is never given the chance to show us why Mrs. Durosimi Williams is the better person to rule the country.
In the end, The House Of Secrets rushes to a disappointing conclusion: Emeka Nwagbaraocha (Far From Home) satisfactorily plays Daniel trying to serve as the emotional fulcrum of a film that doesn't deserve it and Mrs. Eket (Kate Henshaw playing a tired Akwa-Ibom accent) holds the key to Nigeria's future in a burning house. There is some sort of struggle between the many plotlines and they all end up falling to an unconvincing end maybe because the film explores multiple genres—psychological drama, political thriller and romantic drama—unskillfully.
In the beginning of this review, I wrote of how ambition can be a double-edged sword, encompassing both scope and limitations, but it is also a profound vulnerability. When filmmakers exhibit ambition, they reveal a side of themselves that their audience may have never witnessed before, which is certainly commendable. However, that alone is not sufficient. A film that invites us to immerse ourselves in its intricate details must first undergo meticulous scrutiny by its creators. For viewers, ambition becomes an opportunity for closer examination. It places a demand on these films to present something truly captivating. The House Of Secrets, understandably made under modest conditions and resources, fails at a lot of this but history will always be kind to its ambition.
The House of Secrets is streaming on Prime Video.
Share your thoughts in the comments section or on our social media accounts.
Keep track of upcoming films and TV shows on your Google calendar.
Side Musings
That wig on Efe Irele was so crazy to me.
The fighting style in the film made me burst into laughter, can we all be so serious.
Every time Keppy's character spoke to an audience of his party members, he was always speaking to the women. RPP said women's rights.
Why were they all standing in front of the burning building like that? Nobody's scared of lung disease?
The "it's a boy, it's a girl" banter got annoying really quickly.