At only six episodes, it might be possible to watch all of Ludik in the space of one afternoon, probably on 1.5 speed and with lots of snacks to boot. However, the chances are you won't. The reason is simple enough. Even though Ludik, a Netflix original crime drama set in South Africa that serves as an Afrikaans first, turned out to be marginally more engaging than I anticipated, it falls into the same pitfalls as the others. The problem lies in the characters– specifically the main character, Daan Ludik (Arnold Vosloo). At no point does the series make a case for why we should care about watching these people on screen. It's Blood Sisters all over again. 
---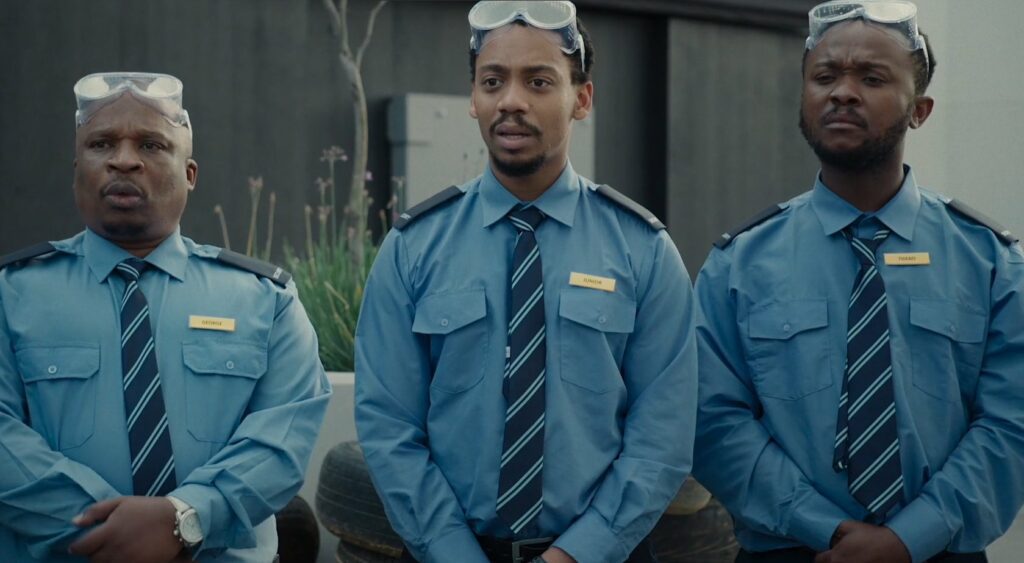 'Office Invasion' Review: Aliens Take on Friendship in This South African Netflix SciFi Comedy Film
---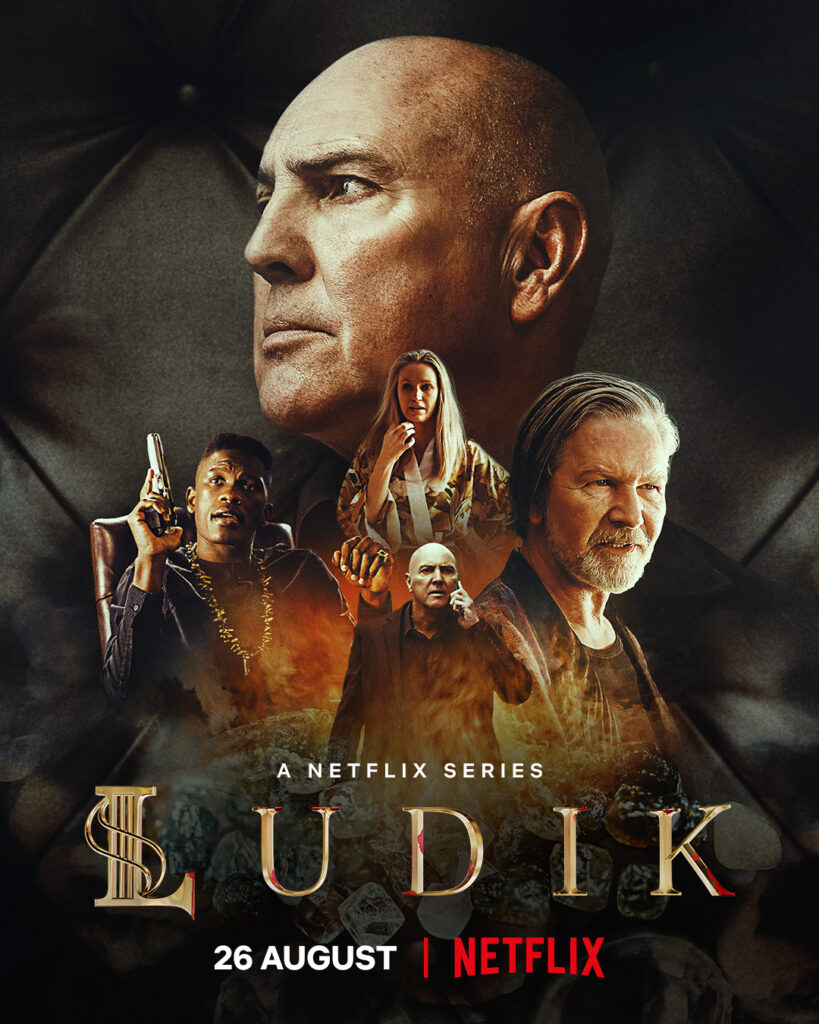 Daan Ludik (Arnold Vosloo) is a popular businessman who owns a furniture and carpet company called Ludik in South Africa. There are billboards across the city advertising the services his business provides. His face is splattered across all of them and the 'L' in the name has been designed like a dollar sign. Clearly, Daan is a man with money and power who wants everyone to know it. The excessive display also points to him being nouveau riche. There are flashbacks that tell us this much. Daan came from a poor home with a religious tyrant for a father and a mother who couldn't be there for him due to a terminal illness. As a result, he was raised by his older sister with whom he committed wrongdoings such as stealing candy from shops to sell at a markup and rebelling against their father's authority.
Like in King of Boys (2018), these flashbacks are supposed to endear us to Daan, painting a complete picture of how he came to be involved in crime, and for the most part, they're effective. Ludik's furniture and carpet business is also a front for a criminal operation. Daan has been using it to smuggle diamonds into Central Africa for years. However, at the point where we enter the story, trouble has come knocking on his door. 
In the first scene, we see a man calling out Daan's name while he's being tortured. Then the series goes on to show what happened 6 hours before that incident. Daan is at home with his wife, Anet (Diaan Lawrenson), and while things look good on the surface– big house, cars, clearly more money than they know what to do with– there's trouble in paradise. Anet doesn't want their son, Danie, to go to school, but Daan insists. From this brief interaction, we understand what kind of person Daan is: a man whose word is law both at home and at work.   
Other characters fill out the world of this story. There is Swys (Rob van Vuuren), Daan's alcoholic brother-in-law who keeps getting into trouble. Matter of fact, he is the one calling for Daan at the beginning. The only reason Daan keeps bailing him out of thorny situations is because he promised his late sister that he would take care of him. His sister, Linda (Leshane van der Bergh), was the only older person Daan felt safe with. There is also Daan's brother, who keeps getting blackmailed by his lover, needing to be rescued by Daan. Daan's father is still alive and colder than ever. His daughter, Louise, works for him in the company and wants him to get along with her fiance, an Olympic gold medalist with whom Daan is not impressed. Ludik is really a family drama. It'd remind you of Breaking Bad or Ozark, but where those ones actually had well-drawn characters and subplots that felt just as weighty and important as the main one, Ludik takes a scattershot approach to the above elements. There are simply too many things going on and not enough reason for the audience to be invested past the second hour. 
---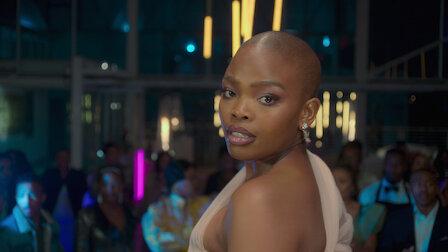 'Savage Beauty' Review: Compelling Characters Make for Another Exciting South African Netflix Drama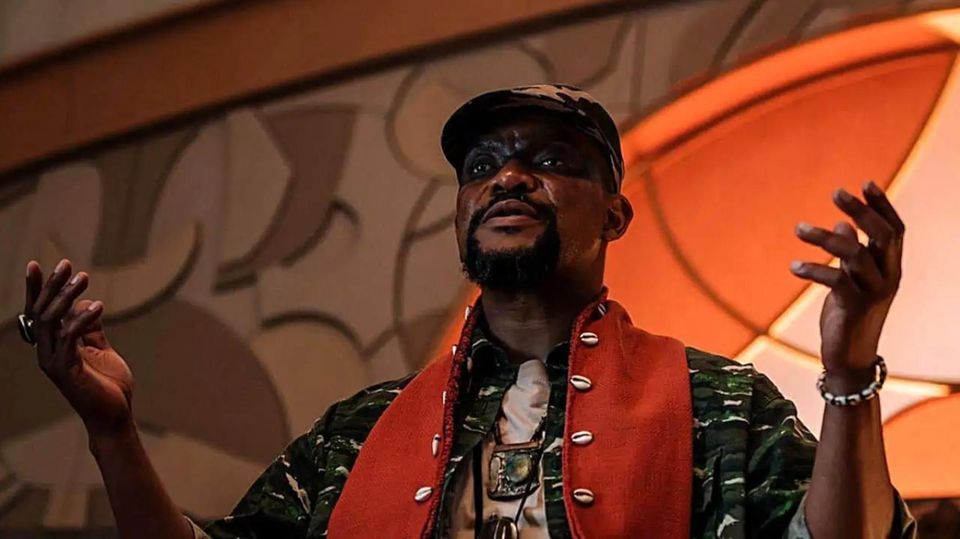 'Justice Served' Review: Main Plot Drowned in a Cacophony of Narratives
---
Trouble, for Daan, comes in the form of Arend Brown (Sean Cameron Michael), a crime boss who wants him to start transporting guns across the border. His men are the ones who capture and torture Swys whom they return only when Daan agrees to do Arend's bidding. On the first smuggling mission, things go haywire, Daan's friend and driver for the company is shot. The police on both sides of the border begin carrying out an investigation. The heads of the gun and diamond operations are breathing down Daan's neck, looking for answers. And there is a mountain of problems to deal with at home. All hell breaks loose, essentially. Still, this tension manages to be dulled by Arnold Vosloo's performance. 
If you've seen The Mummy (1999), then you'd recognize Vosloo. He played Imhotep in the action comedy blockbuster and there, his exaggerated expressions combined with his perfectly-timed scowls breathed life into a mummy resurrected after thousands of years. In Ludik, he seems completely checked out and bored. Performances from other actors don't help much either, swinging from soap-opera-type melodrama to a rote reading of their lines from a cue card. The series also doesn't tell us why we should root for Daan. He had a terrible childhood, yes, but what does he want now? Ludik is a passive protagonist in his own story, constantly striving to keep his head above water, only reacting to the threats of Arend Brown, the police, his brother's blackmailer and his daughter's rebellion.
At least Eniola Salami wanted a ministerial position and waged war when they refused to give it to her. Daan begins and ends in the same place. That might be okay for a short, 90-minute film, but 6 hours is asking a lot from the audience who have come to watch a show called Ludik.
Ludik does have some merits though. Compared to Country Queen (2022), its cinematography is more dynamic and plays an active role in the storytelling, rather than just being a device through which to observe the action and dialogue. The editing too seems performed by a deft hand. There is a brilliant montage in the final episode where crosscutting is used to wrap up the multiple story threads and give the audience one last emotional gut punch. I didn't really feel the impact but I can recognize and appreciate the craft. 
You'll enjoy Ludik somewhat if bloodshed, double-crosses, multiple thrilling story threads, and stories featuring crime syndicates are enough elements to make you click play on Netflix. If not, I say watch the first two episodes and then decide. 
Rating: 5.5/10
Share your thoughts in the comments section or on our social media accounts.
Sign up: Keep track of upcoming films and TV shows with Google calendar.
Side Musings
These Netflix original series (Blood Sisters, Country Queen, Ludik) are definitely a step in the right direction. However, now that Netflix has our attention, the focus should be on creating a better storytelling experience for viewers, and not content that we'd breeze through and forget about too quickly. 
Writing that sounds smart and makes the characters seem badass and writing that is good and effective are not necessarily the same thing. 
Ludik is streaming on Netflix.