Coming off his sports drama, Rise, on Disney+, South African-based Nigerian filmmaker Akin Omotoso follows with a 6-episode fantasy series on Netflix. Based on his original idea and helming the directorial effort of the first episode, The Brave Ones thrusts viewers in the centre of a government vs indigenes land drama, battle against modernity, and the anticipation of the reborn of a supernatural being that will fulfill a prophecy. Stirring the plot are the several interested parties who are unknowingly stimulating the arrival of the supernatural being and those hoping to use the powers of this being referred to as the brave one. It involves a group of elders, the mother of a dying child, a non-conforming character, underprivileged residents, an unrelenting construction company and corrupt government officials. All of these ingredients prove to be too much for a series whose episodes are mostly a quarter shy of the hour mark.
---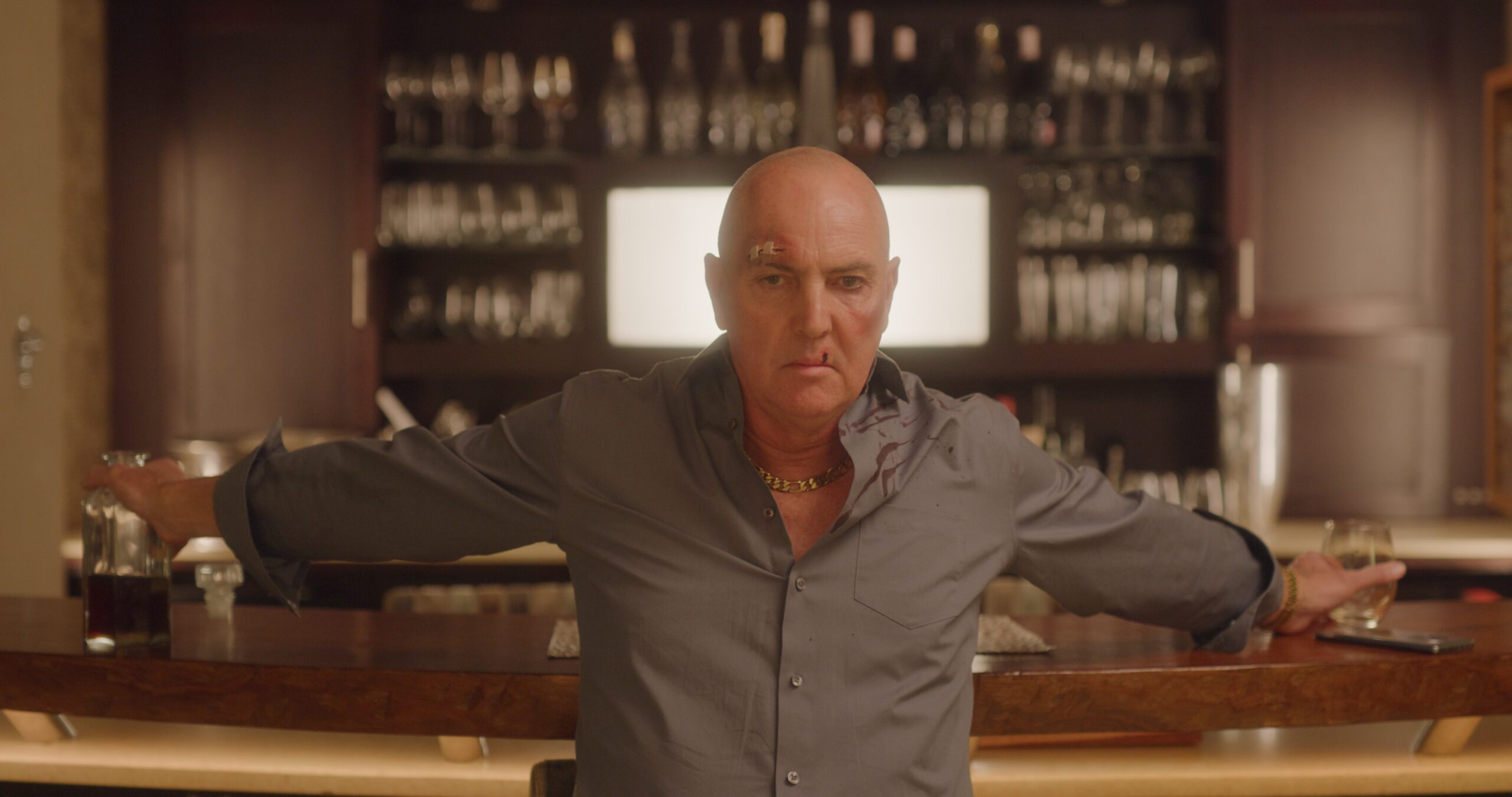 'Ludik' Review: Gripping South African Crime Drama with More Bark Than Bite
---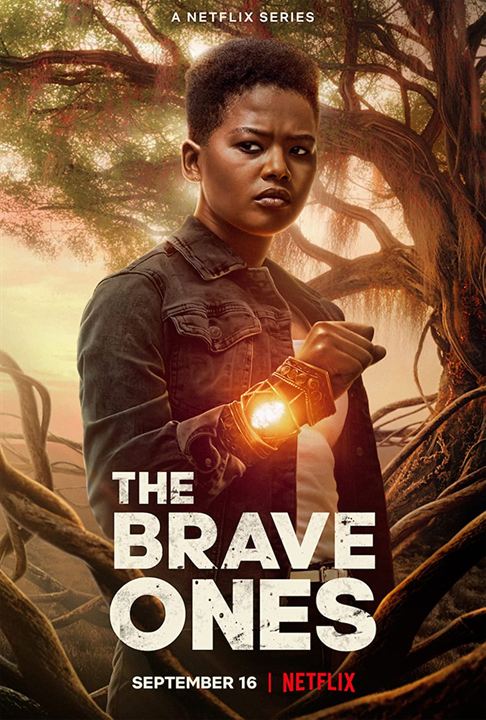 The Brave Ones starts off with a brief exposition of the lore behind the supernatural foundations of the series. However, the 6-episode series fails to cover the depth that the story should be going for in non-hour long episodes that's accustomed to Netflix drama series. It makes one wonder if and how much was gone on the cutting floor.
The residents of Ilanga face the threat of eviction due to the construction of a casino on their rural land area. In this community, we have our lead character Ntsiki (Sthandile Nkosi) who lives with her family. She is a fearless, quirky teenager with so much rage in her to have been involved in a past of crime. The problem is, with our lead character, so much is taken from her in the first episode to make a viewer want to invest their time in the rest of her troubled life. I'm really going to make this spoiler free, which we'll achieve together.
Already filled with rage due to a hinted past, the added tragedy that she suffers does not increase her rage by much. With a corrupt public office holder to battle and vengeance to seek, she's for the most part too passive for what a fuelled-up Ntsiki should be, considering new revelations about herself. Instead of seeking help, she seeks new love in what looks like a forced sprinkle of romance to fulfill a section of the broth. The actress Sthandile Nkosi is effective for the most part and isn't helped by the actors with whom she frequently shares her screen time. An exception is her sister's fiance (Bonko Khoza) with whom she has the best moments on screen. At the same time, they're apart more than they're together and it leaves one waiting for their reunion and the fun it'd bring along.
---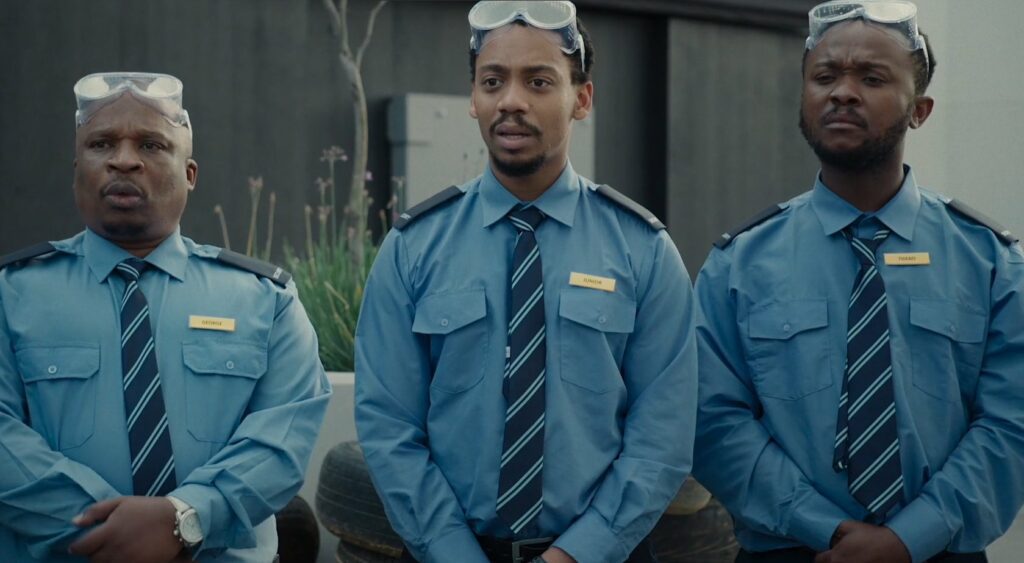 'Office Invasion' Review: Aliens Take on Friendship in This South African Netflix SciFi Comedy Film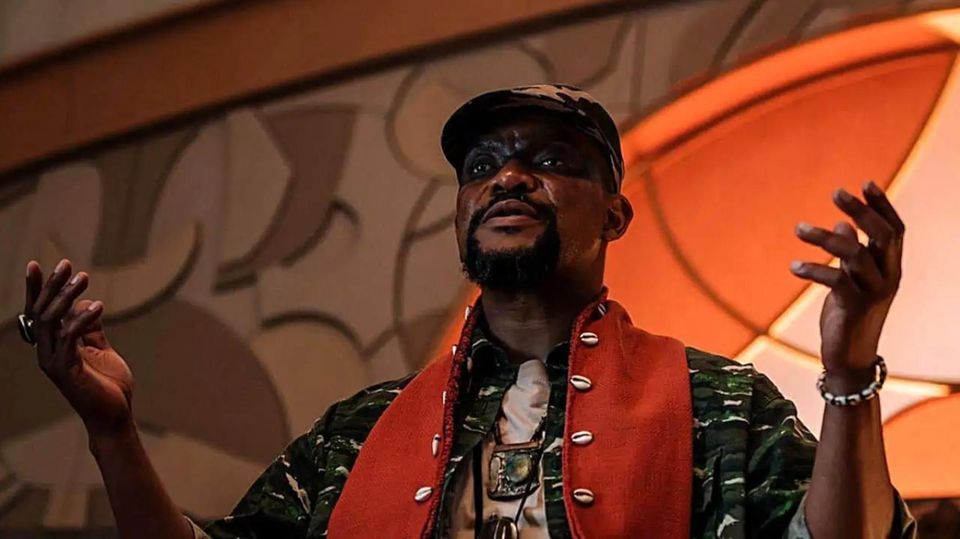 'Justice Served' Review: Main Plot Drowned in a Cacophony of Narratives
---
With the success of Sthandile Nkosi's portrayal of a problematic teen, she's one to love in The Brave Ones Unfortunately, one questions so many things revolving around the character's decision and her powers. Enough time is not spent exploring this part and the inner workings of her mind beyond dreams and visions. There are few or no reasons why it'd be only her parents trying to find solution to her nightmares despite all she'd gone through physically and the visions she'd seen herself. This might be understandable if she doesn't remember the trance episodes, which is hard to decipher from the writing. We only know that she is freaked out about what she does when she does it, but takes no action until her parents take one for her.
A part of her life where she takes decisions as she seeks a place of shelter and solace is in her love life, finding a love interest in Siya (Zamani Mbatha). Opposite Sthandile Nkosi, Mbatha is stiff and their chemistry as a couple doesn't hit off, which could have helped us to feel something for either side when consequences come knocking. One hardly feels anything for them despite the screen time dedicated to this questionable youthful choice.
Beyond Ntsiki, The Brave Ones is a well-thought-out family drama revolving around generations of a family which becomes interesting and might make you let out minor nods of praise when certain facts are revealed, unfolding a mystery that is delivered like a lecture rather than what a viewer has naturally looked forward to. But the intentions become crystal clear at that point and that's what gets them the positive head nod from a patient binger.
Another effective acting performance comes from Nomalanga Nkosi playing Ayanda, a mother going through it all. Almost everyone goes through one loss or the other, has to process it, react, and find a new purpose, which Nomalanga and Sthandile and Khoza are able to convincingly portray.
In symbols that the series employs, the tree of life could signify roots and purpose. Even when we think we've left home, we still have reason to return. Something, positive or negative, draws us back. There is also conflict between the believers and unbelievers, a modern presence in African households. In The Brave Ones, two characters are pitted against one another trying to save a loved one. Altogether, the conflict between the new vs the old is explored.
As a fantasy series, don't hold high expectations for the visual effects of The Brave Ones. The story remains understandable even with the visual flaws and you should safely reach the final episode once you come to terms with that. The denouement isn't fulfilling because it's just another Netflix series to satisfy certain audiences, checking demographic boxes. It has its moments when lead character Ntsiki is being herself with actors that match her, performers she doesn't share enough screen time with. Sthandile Nkosi carries the series with her moments. When Ntsiki isn't there, another character you're anticipating is the troubled mother played by Nomalanga Nkosi as she navigates her misfortunes. And more could've been explored on her side, with certain complications that come up in her family but result in nothing. We do not want to watch a series for nothing, do we? Except it is a mindless Saturday morning watch. Alas, a number of African Netflix projects already fit this bill.
Rating: 6.3/10
Share your thoughts in the comments section or on our social media accounts.
Sign up: Keep track of upcoming films and TV shows with Google calendar.
SIDE MUSINGS
Aspiring artists don't get side jobs? You shoulda known, he is scum. I'm glad they got that out of the way early.
And the second cheating man. What's the point?
They've to be in a burning car to find the spark in the chemistry. Lol. Just kidding. 
The Brave Ones is streaming on Netflix.