One of the countless options available once you exit the Big Brother Naija house is to venture into Nollywood—the land of drama that perfectly complements the drama-filled journey you've just experienced. Why, you might ask? Well, apart from being in the same industry, these BBN housemates have an uncanny ability to amass a massive following, making them great for promoting films. But here's the burning question: Are they actually Oscar-worthy actors in disguise or are they only great at reality TV drama?
So, to commemorate the Big Brother Naija All Stars, we try to rank some of the housemates that have been in our films since Big Brother Naija: See Gobe season in 2017. We prioritize those that have had roles with significant screen time over cameos. After some deliberation, this is our ranking:
---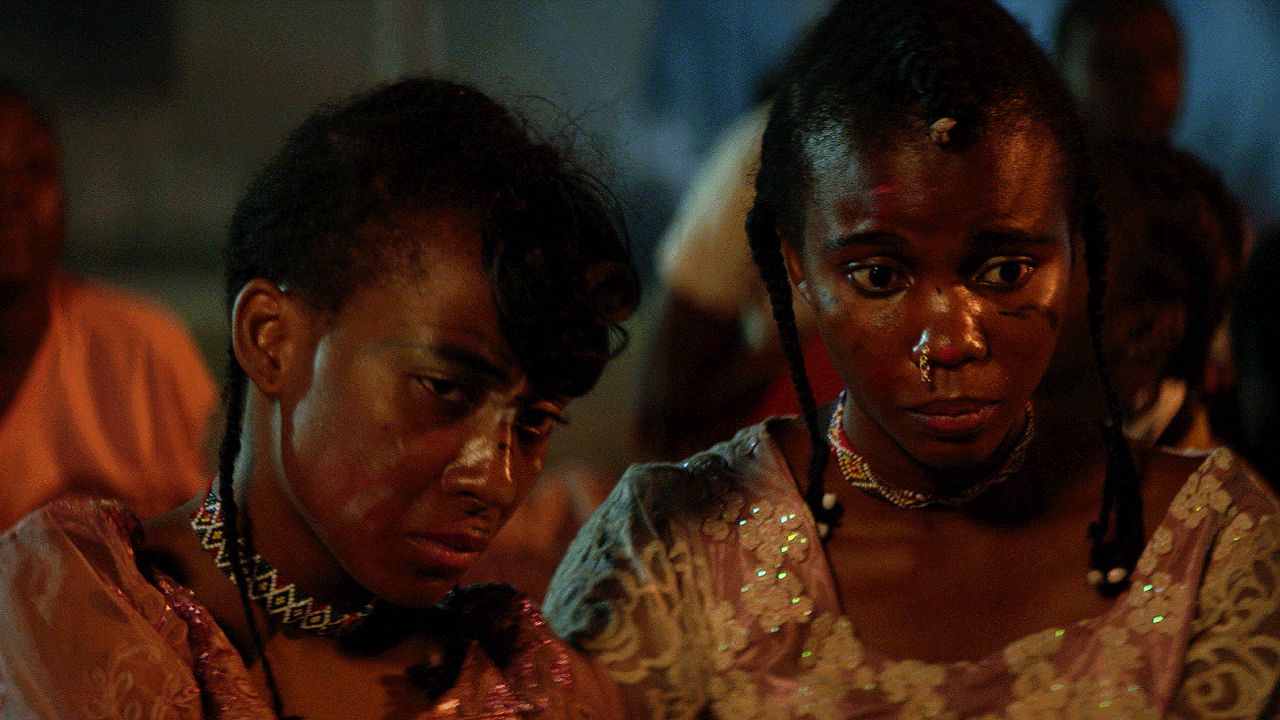 Ten Non-Comedy Nollywood Films and Shows Currently Available To Stream
---
9. Seyi Awolowo and Dorathy Bachor
When Seyi isn't bragging about being a descendant of Awolowo and when Dorathy isn't doing shapewear ads, they're both actors in Nollywood or at least trying to be. Both of them have starred in Brotherhood and The Order Of Things, giving better performances in the former and questionable ones in the latter. 
Both actors lack the star power to even make bad performances memorable so their line recitations in The Order Of Things are painful in the moment and then forgettable, a double offense. I hope the little promise they showed in Brotherhood is a sign that we can hope for better from them in the future.
You can find Seyi Awolowo in Brotherhood, The Order of Things and Hey, You!
You can find Dorathy Bachor in Brotherhood, The Order of Things
8. Erica Nlewedim
Erica captured all our hearts during her time on BBN, becoming a household name who elicited strong emotions from her fans and haters: the makings of a true BBN star. This star power has sadly not translated to her time on screen. Every role she has played—Adaugo in The Blood Covenant and Ms Adimula in Netflix's Far From Home—has found her stiff and too aware of her lines, creating a disconnect between actor and character. Maybe if she eases into acting by taking roles closer to her personality we would see better acting performances. But for now, let's just remain excited that she's a Swarovski ambassador. 
You can find Erica Nlewedim in Far From Home, Devil in Agbada, The Blood Covenant and Win or Lose.
7. Pere Egbi
Pere Egbi's biggest role is Aminu in The Men's Club. In the latest season of the series, he replaces Ayoola Ayolola who has been a fan favourite since the show began. Pere struggles to make his own mark with this character. In 2022's The Perfect Arrangement, The General doesn't leave a lasting impression either in a film that is equally forgettable.
You can find Pere Egbi in Charge and Bail, The Men's Club S4, and The Perfect Arrangement.
6. Mercy Eke
Mercy might have had only one major role so far as Jackie in Shanty Town but she takes her star power and combines it with a role that bears similar mannerisms with the Mercy we know, delivering a memorable performance that places her high on this list. Her character was funny, bold, and endearing and it made people want more of her after her exit. I am cautiously excited for whatever role she takes next and I hope it's not a reality show with Ike again because we all know how the first one turned out. 
You can find Mercy Eke in Shanty Town
---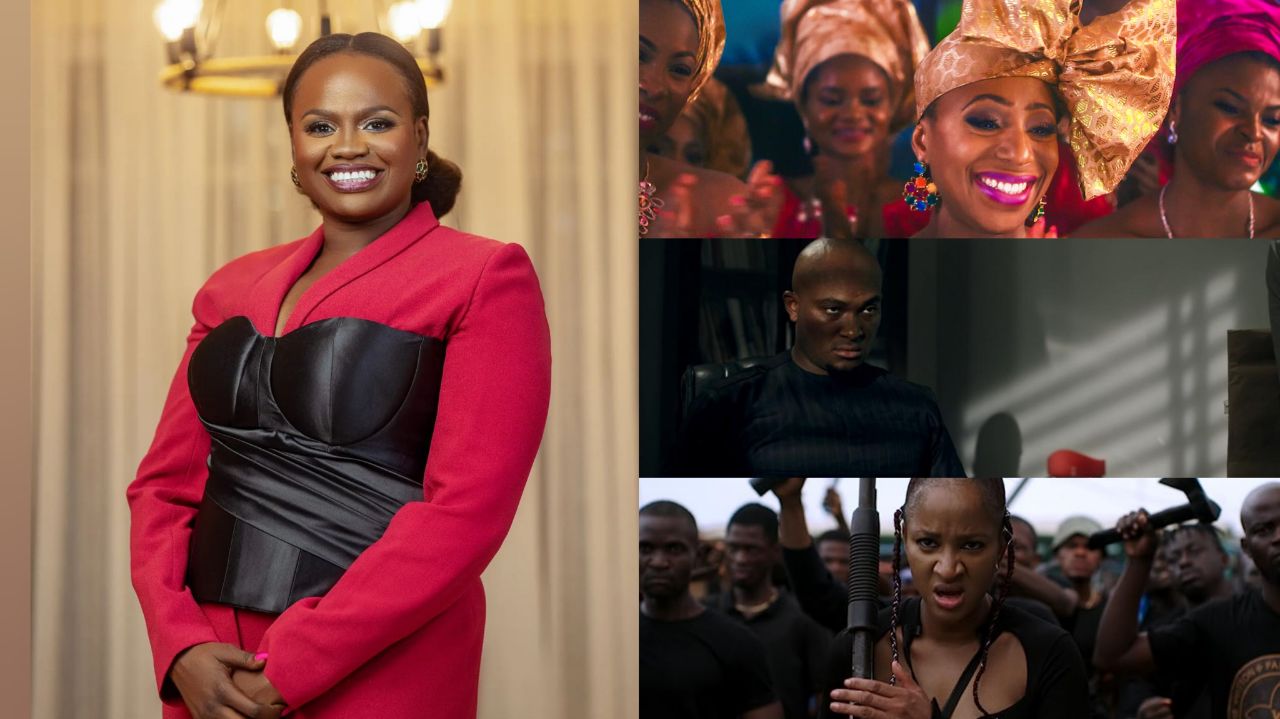 From Nancy Meyers to John Wick: A Jade Osiberu Retrospective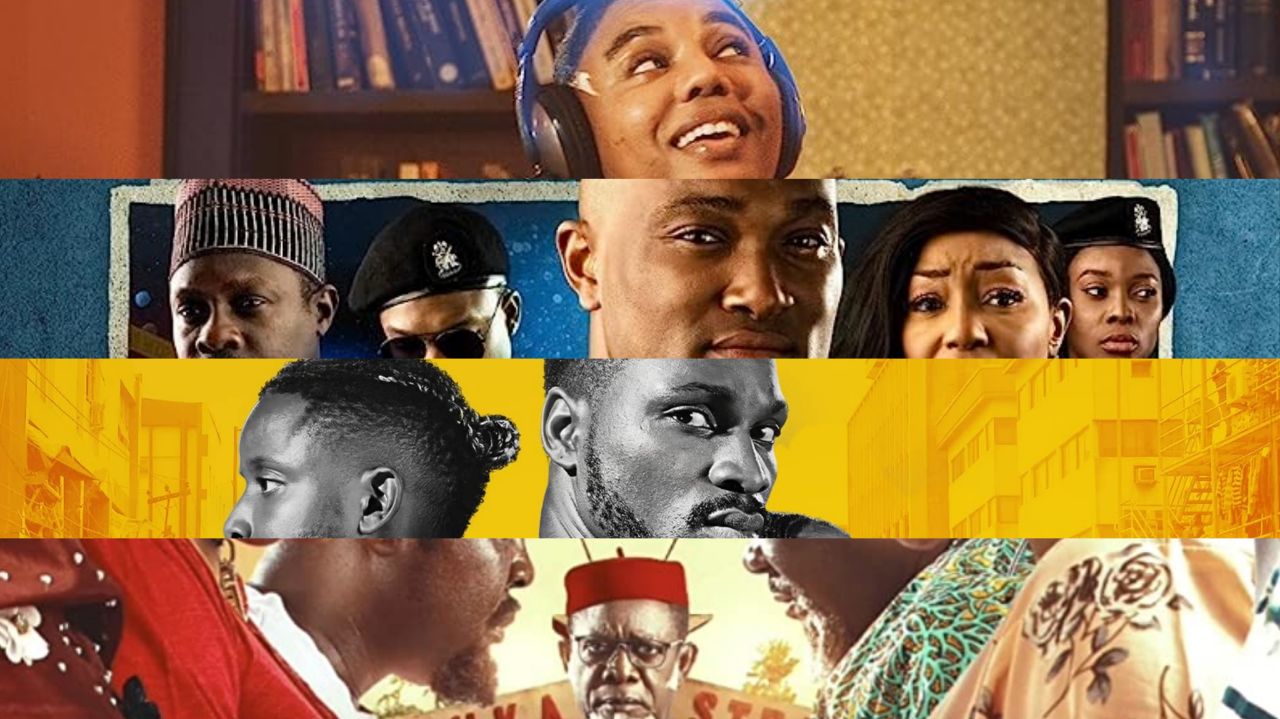 Our Best Nollywood Films of 2023, So Far
---
5. Elozonam
Elozonam is definitely more popular for his creative brand videos and for creating characters for his sketches online but he's also a refreshing presence in films like Before Valentine's and Charge and Bail. One could say he's a better actor in the sketches he makes and they won't be lying, but his acting doesn't stick out as dishonest in the films he's starred in and for a BBN star, that's enough.
You can find Elozonam in Sanitation Day, Before Valentine's, and Charge and Bail.
4. Venita Akpofure
Beyond flexing those stern eyes and pouting her lips as Venita Akpofure, she has played convincing roles in Kayode Kasum's Kambili and Niyi Akinmolayan's My Village People. While they are no leading roles, she is able to efficiently deliver with what she is given. Still waiting for her to play a mean girl or modern witch role which she should do really well.
You can find Venita Akpofure in Kambili, Before Valentine's and My Village People.
3. Diane Russet
Diane was one of the pleasant surprises BBN brought to Nollywood. From the moment she left the Pepper Dem house, you could see a deliberate attempt to enter Nollywood, not just as a character recognized for their time in BBN and it worked out perfectly. Her acting has evolved over time, proving that she's dedicated to the craft. You can see her shine in Ricordi which she also produces and in Brotherhood too.
You can find Diane Russet in Ricordi and Brotherhood.
2. Tobi Bakre
By now we all consider Tobi to be Nollwyood's leading action man. He has starred in two of the most recent hit action films released and has proven himself worthy of that title. There's an awareness of the body as a tool of action films that he brings to his acting which makes him stand out and it was more apparent in his work in Brotherhood. His character in the film wasn't well fleshed out but Tobi basically punched life into the character, towering over his costar, literally and figuratively. I can't wait to see him in a different role like a romcom, let's watch him woo the audience with his charm. 
You can find Tobi Bakre in Mokalik, Rattlesnake: The Ahanna Story, Sugar Rush, Brotherhood and Gangs of Lagos
1. Bisola Aiyeola
I consider Bisola the best actor of the bunch because she's the most consistent of them all and also because she was acting before she got into the BBN: See Gobe house. Throughout her stay there, she showed us a wide range of accents and personalities, proving her ability to morph into whatever character she wants. She hasn't starred in many great films, but she always manages to hold her own even when the rest of the film is falling apart. Her standout role remains Sugar Rush where she delivers a compelling performance. Fingers crossed that she finally gets to star in a great film that really lets her shine.
You can find Bisola Aiyeola in This Lady Called Life, A Simple Lie, Dinner at My Place, Sugar Rush, and Palava!.
---
Share your thoughts in the comments section or join the conversation on Twitter.
Sign up: Keep track of upcoming films and TV shows with Google calendar.