Deals were signed. Awards were won. Blockbusters were created. And most excitingly, a film by a homegrown Nigerian filmmaker is heading to a prestigious festival for its world premiere and in competition. 2022 has been such a year for Nollywood that the fruits of the laboured wins will reflect in the industry in 2023 and far beyond.
---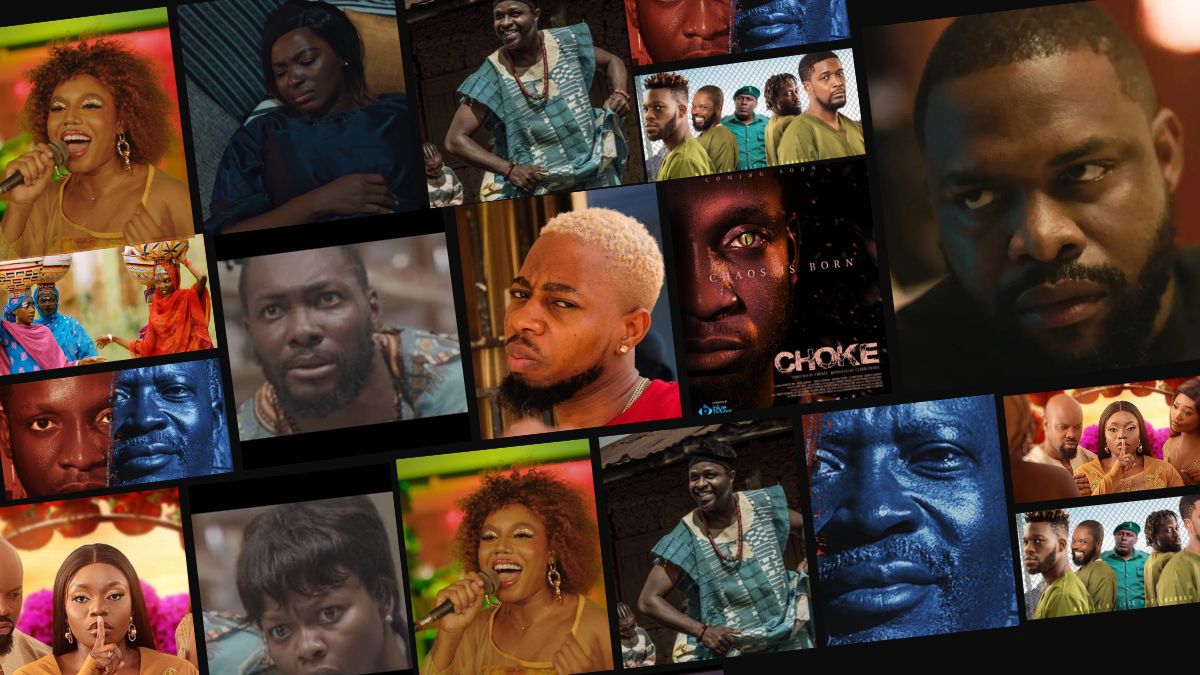 Our 10 Best Nollywood Movies of 2022
---
In no particular order, here is a list of some amazing news from 2022 that inspired fellow filmmakers and has got Nollywood cinephiles excited at the same time.
Chuko and Arie Esiri's Eyimofe is picked by The Criterion Collection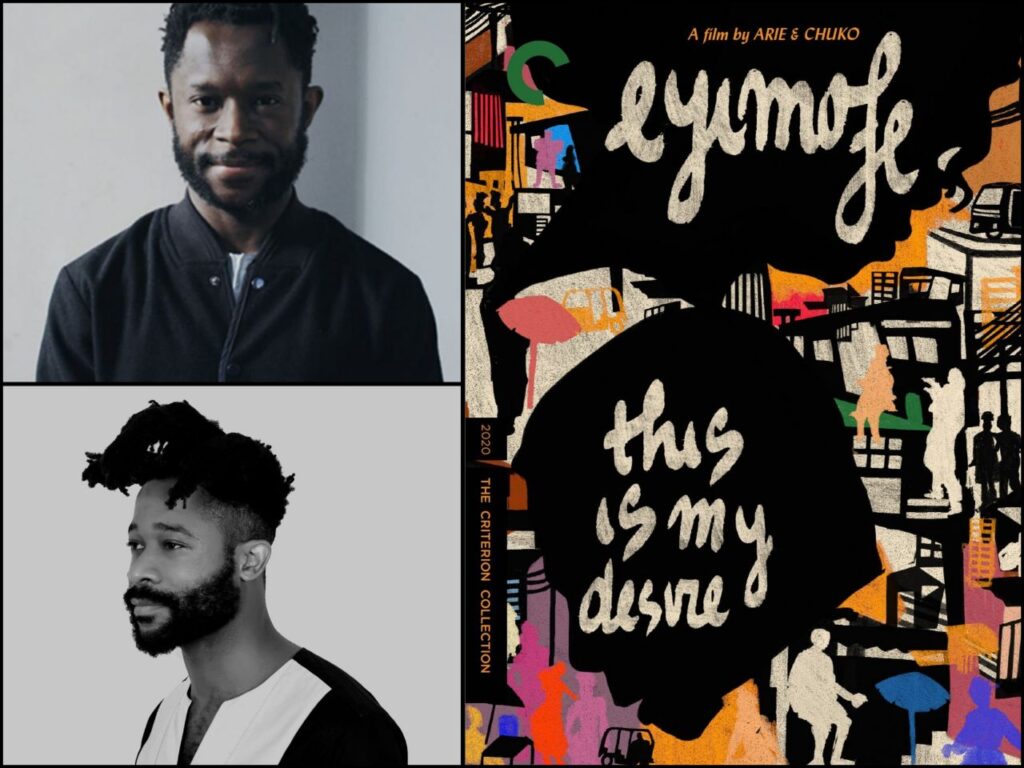 After a successful worldwide festival run, award-winning globetrotter Eyimofe was picked by The Criterion Collection.
Why is the Criterion Collection special? Criterion is an American home-video distribution company dedicated to gathering films from around the world that are widely critically acclaimed. Their DVD and Blu-ray editions often include supplemental features that excite cinephiles around the world for its enhanced experience.
Eyimofe is now available as special edition physical Blu-ray and DVD copies and can also be streamed on the Criterion channel. For the first-time feature filmmakers, Chuko and Arie Esiri, this was a feat that has only placed more eyes on what their next outing would be.
C.J. "Fiery" Obasi's Mami Wata is picked by Sundance Film Festival for a 2023 World Premiere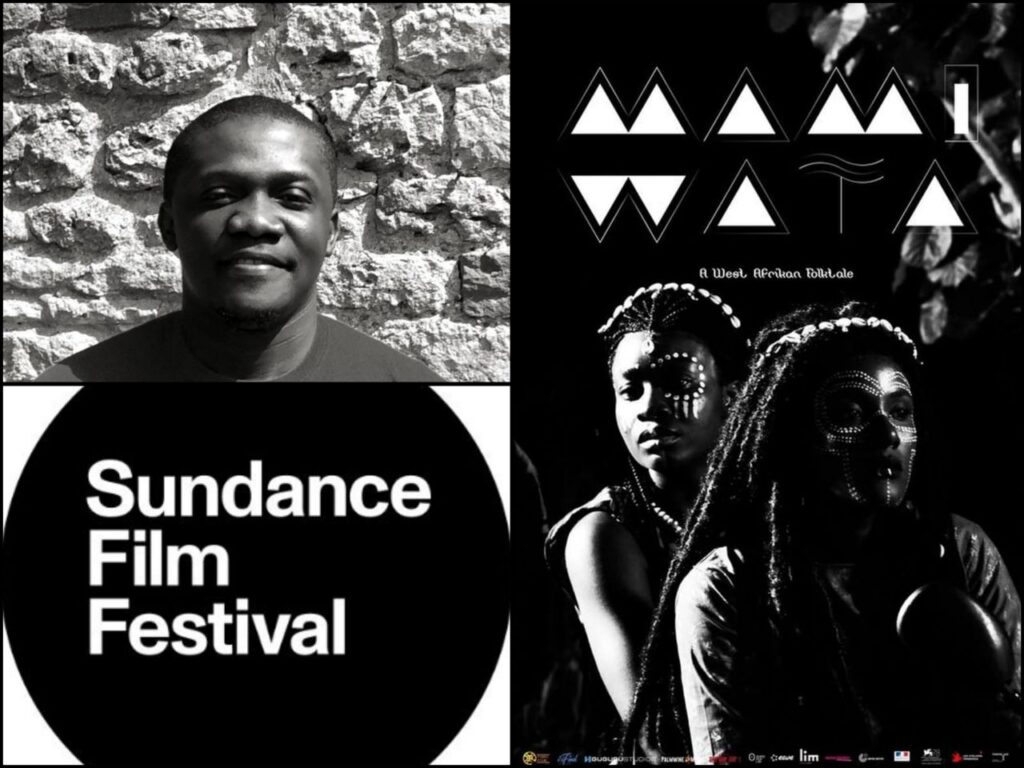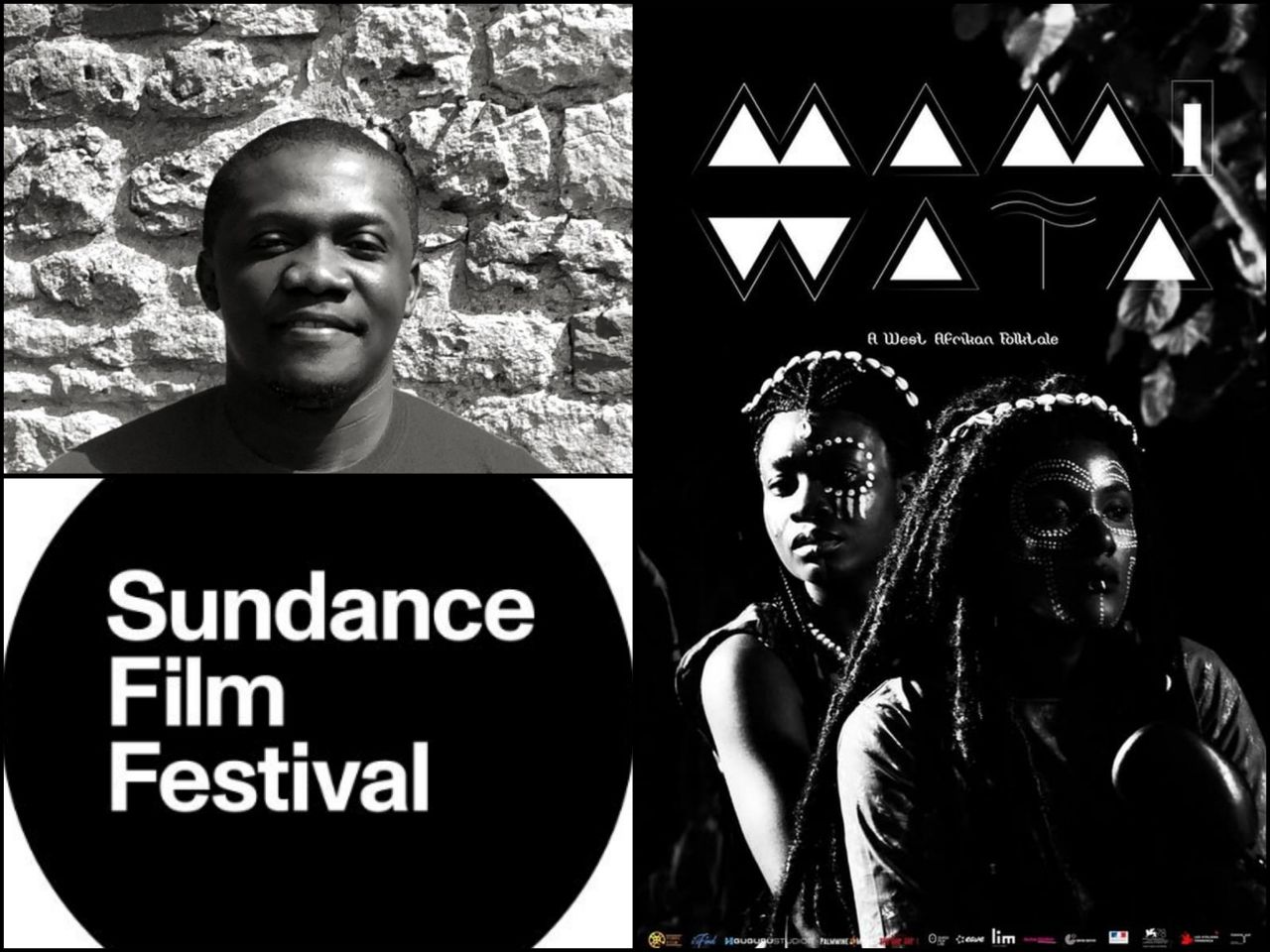 2022 was such a good year for our independent filmmakers in Nigeria. Announced in the last quarter of this year, this news would be the cherry on top as writer-director C.J. "Fiery" Obasi revealed that Mami Wata, his black and white folktale fantasy drama has been picked for a world premiere at the Sundance film festival 2023.
Why is the Sundance special? The film festival is one of the most prestigious destinations for independent filmmakers. Obasi could join other filmmakers like Nikyatu Jusu (whose film, Nanny, won the 2022 U.S. Dramatic Competition Grand Jury Prize), Paul Thomas Anderson, Steven Soderbergh and Quentin Tarantino, who all broke out at this film festival.
Mami Wata, competing in the World Cinematic Dramatic Category, will be available to watch online and in person as the festival returns to a hybrid format after a 2-year virtual event, taking place January 19-29, 2023.
Everyone should be rooting for a win that could mean greater things to come for the filmmaker— lucrative International distribution deals, global visibility, and awards— while inspiring other indie filmmakers within the Nigerian cinema.
Jade Osiberu signs overall Amazon Prime Video deal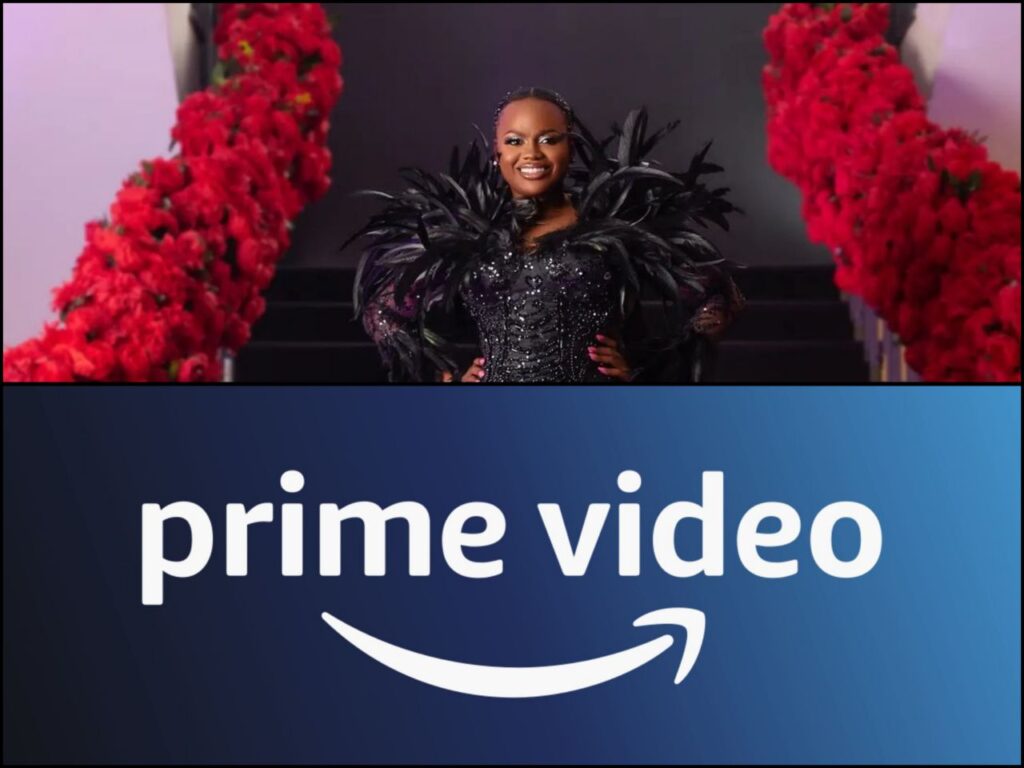 2022 was the year that Amazon Prime Video became available to the Nigerian market and Nigerians could pay in local currency (2,300 naira only). As they settle into the country, they are already thinking about further Nigerian (and even African) titles to cater to their global audience.
Beyond other post-theatrical deals and commissioning their first original film (Nemsia Films), the streamer signed Nigerian filmmaker Jade Osiberu to a 3-year deal that will see her develop and produce original scripted projects through her Greoh Studios banner.
This means we might not be seeing her in cinemas for a while after Brotherhood, an action thriller that will also be available to stream on Prime Video in the new year. Beyond brand new ideas, the filmmaker also has some yet to be released projects in the works (Gangs of Lagos, Sugar Rush 2, Everything Scatter) that will most likely find a home on the streamer.
King of Thieves box office record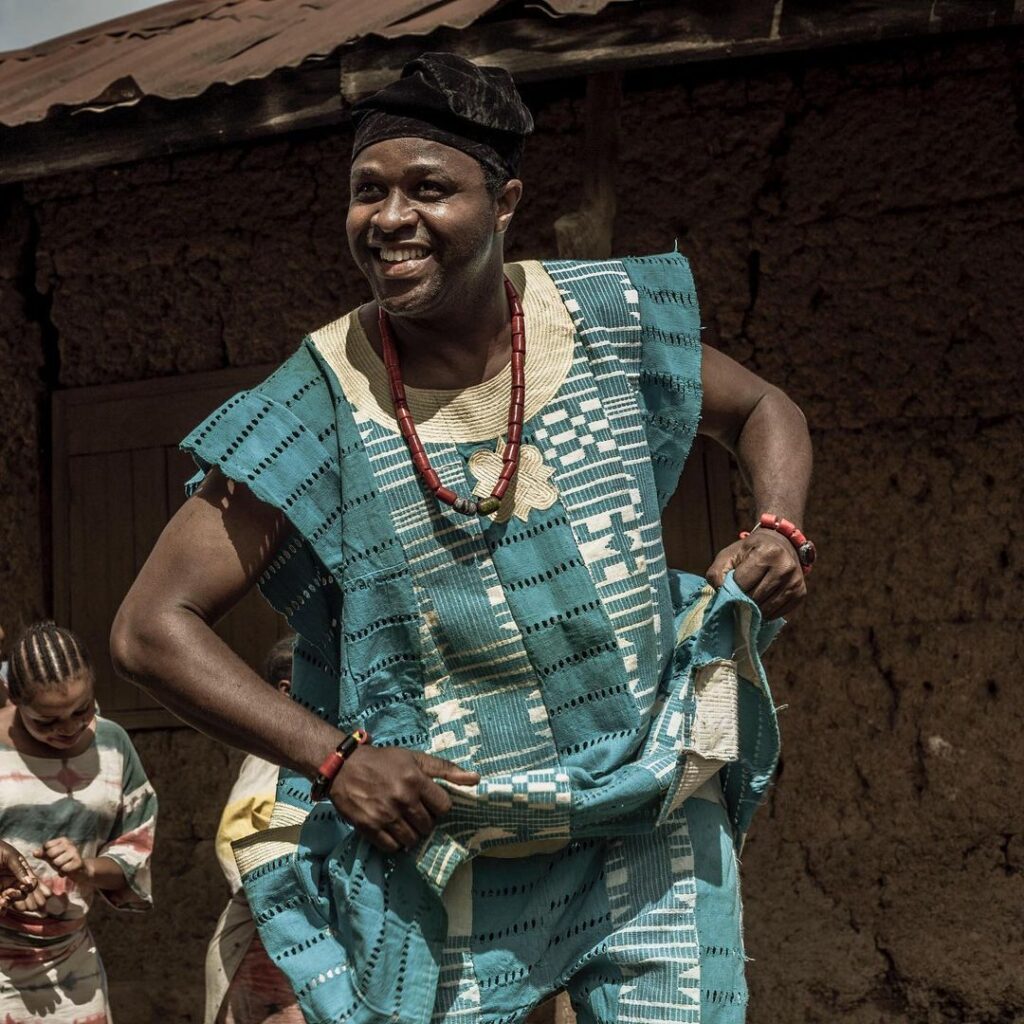 For a non-December film, fully in a native language, this is a big deal. The Yoruba language film co-directed by Tope Adebayo and Adebayo Tijani, raked in over 300 million naira as it became the 5th highest-grossing Nigerian film at that time of the year until it was surpassed by Brotherhood, another audacious 2022 blockbuster which came later in the year.
Nonetheless, the April release stands solidly behind Brotherhood and ahead of Sugar Rush. The filmmakers involved, from Femi Adebayo's Euphoria360 Media and Niyi Akinmolayan's Anthill Studios, can be proud of the story they've told with potential and more story possibilities in this world they have created.
Moreover, the titular character Agesinkole has been teased in an animated web series by co-production house Anthill Studios. We can only look forward to where Femi Adebayo takes the character from here after a record box office outing.
Brotherhood box office record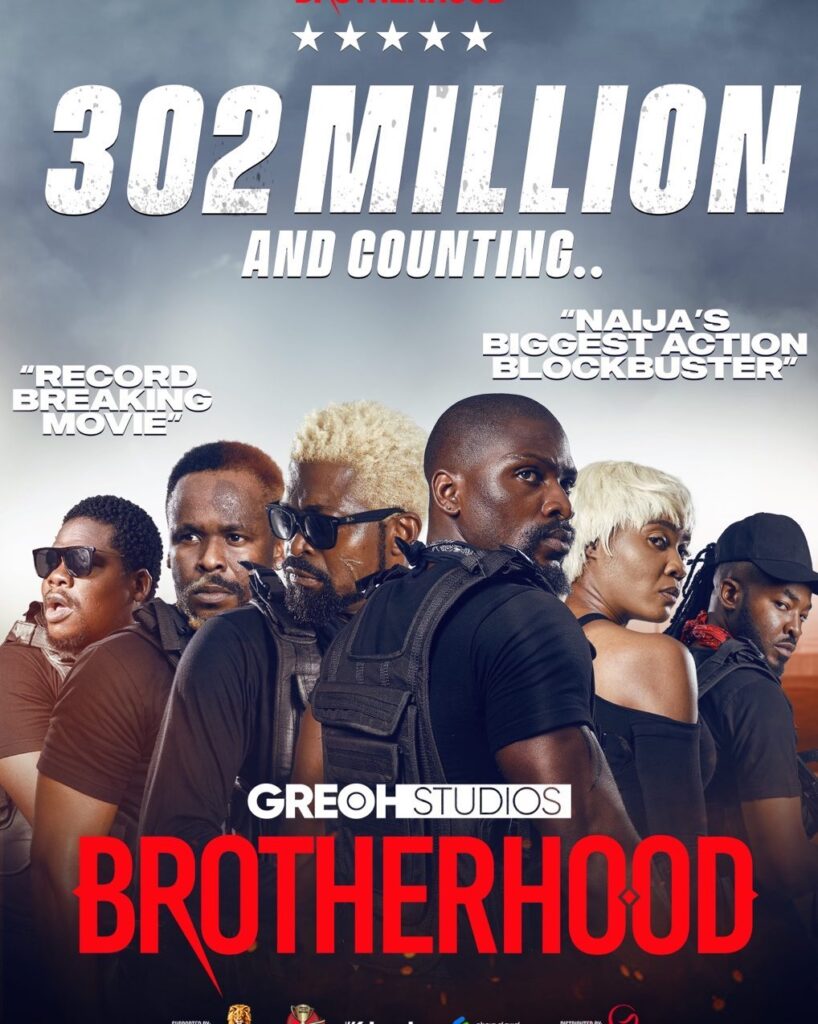 While the number of cinemagoers (tickets sold) has generally been dropping, Greoh Studios can still be proud for many reasons. A pan-African production crew, bold action set pieces, and an extravagant 'Ojuju Ball' premiere that included a fan premiere. Brotherhood, soon to be available on Prime Video, is an action thriller starring Tobi Bakre and Falz as brothers on opposite sides of the law. The film went on to gross over 320 million naira in cinemas, making it the 5th highest-grossing Nigerian film of all time in Nigeria and the highest-grossing Nollywood film of 2022.
Michael Omonua's run with his short film 'Rehearsal'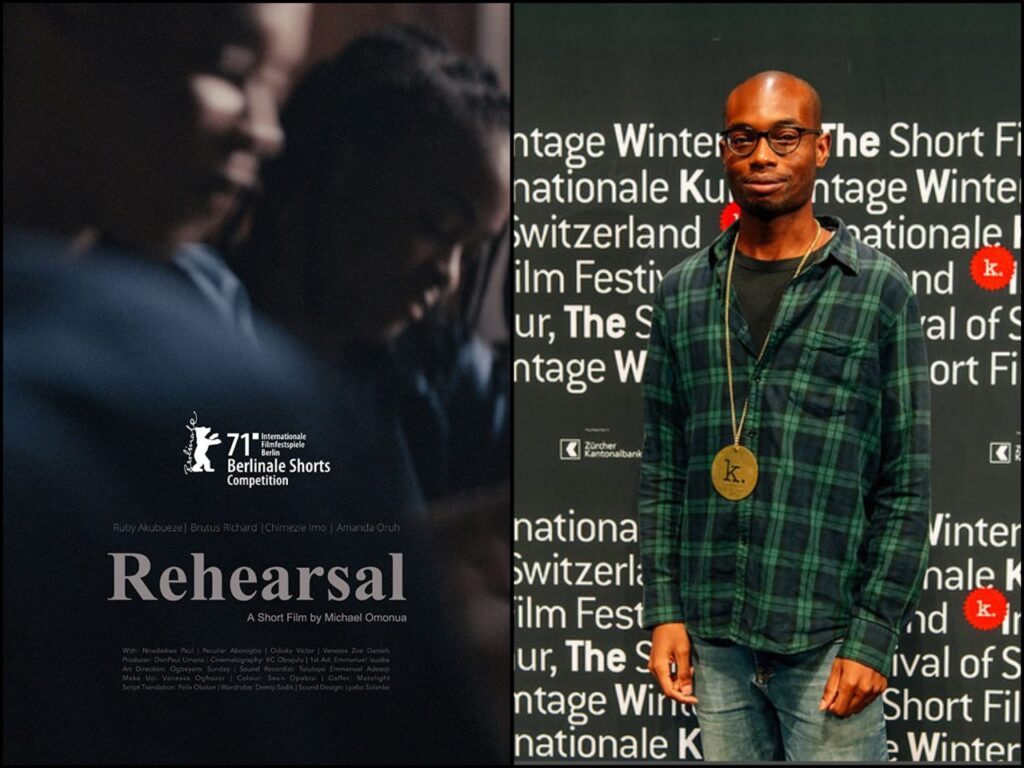 Rehearsal has had a long journey across over 25 global film festivals. The ride got more exciting after a possible Oscar nomination, gaining eligibility by winning the big award at the 25th Internationale Kurzfilmtage Winterthur, an Oscar-qualifying festival that took place November 9-14, 2021.
Although Rehearsal wasn't shortlisted for the 95th Oscars, we all can and should still sing praises of Omonua's brilliance and his short film "manufactured in a faith factory".
Read our mini profile of the filmmaker here.
Anthill Studios and Inkblot Studios Amazon Prime Video licensing deals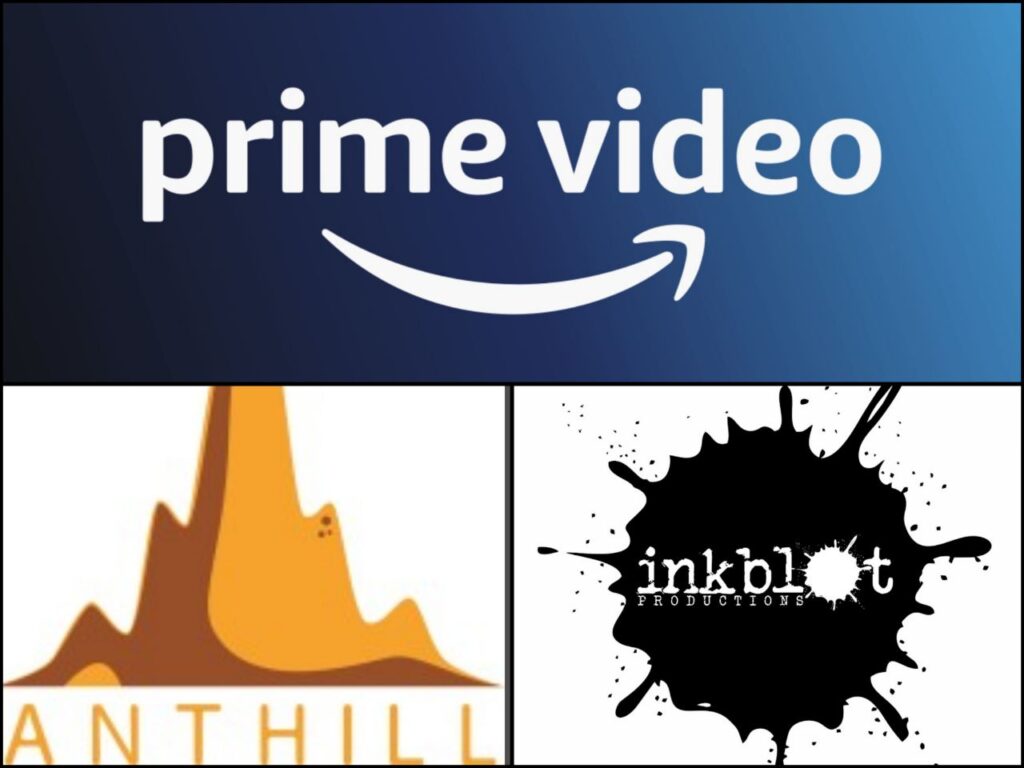 As part of Prime Video's efforts to set up their tent in Nollywood, the streamer snagged the global post-theatrical rights to films belonging to Inkblot Studios (Superstar, Blood Covenant, The Set Up 2) and Anthill Studios (King of Thieves, Progressive Tailors Club, Hey You!) under a multiyear deal.
With this deal, Prime Video boasts worldwide distribution rights to Anthill's and Inkblot's slate of theatrical releases, starting in 2022, following their theatrical release in Nigeria.
If you're looking to watch a movie from any of these production houses, after their cinema run, in the comfort of your home, you'll find them on Prime Video.
A plus: The filmmakers don't have to worry about finding a streaming home for their titles after their cinema outing as the deal guarantees a place on Amazon Prime Video shelves.
Nemsia Films Amazon Prime Video Agreement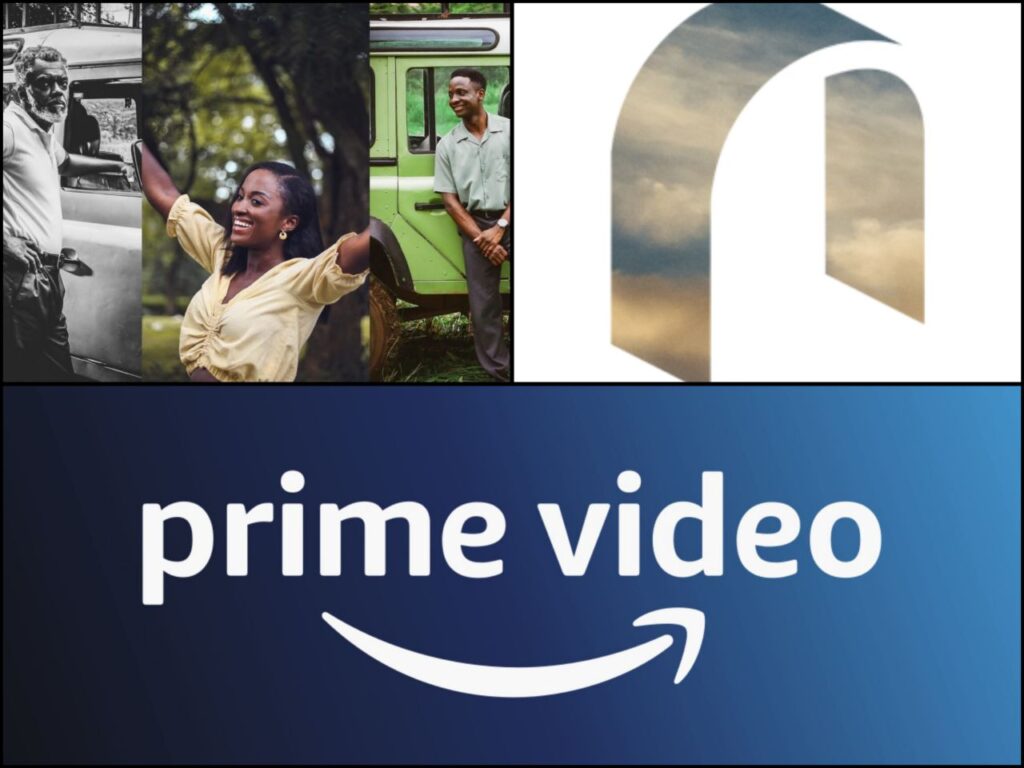 A further effort of intent from Amazon Prime Video as they struck a three-picture deal with Nemsia Films. Co-founded by Derin Adeyokunnu and BB Sasore, Nemsia Films is behind God Calling, Before 30 and Journey Of An African Colony.
The first title under the exclusive deal is Breath of Life, written and directed by Sasore, and produced by Eku Edewor. It has been described as "an inspirational story about life and destiny where one must live to fulfill their purpose and cannot die until this is done. Set in the 1950s, Breath of Life will star Wale Ojo, Genoveva Umeh, Chimezie Imo, Bimbo Manuel, Tina Mba, Demola Adedoyin, Sam Dede, Sambasa Nzeribe and child actor Melly Atari. The further two titles are yet to be revealed.
Kemi Lala Akindoju and Mike-Steve Adeleye join Amazon Studios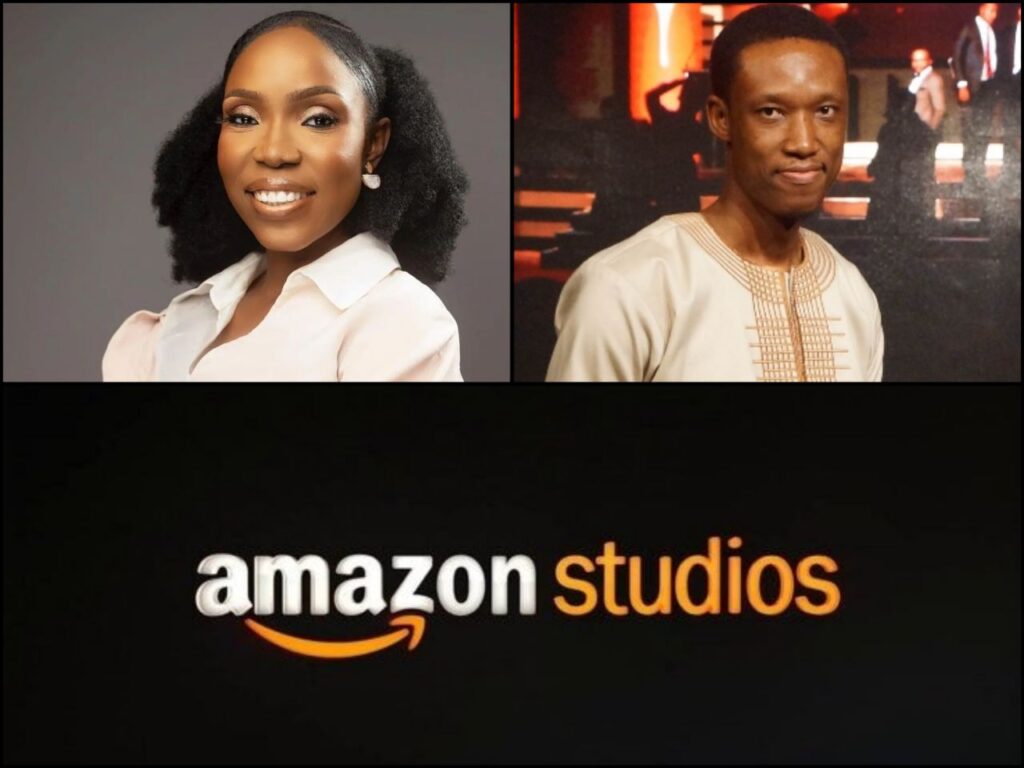 Amazon Prime Video, as a foreign investor, is one of the companies that made the most statement this year as they looked to convince paying subscribers and woo new ones under the #JapaToPrime promo slogan. As part of their efforts to make Nollywood home, Lala Akindoju and Mike-Steve Adeleye were announced in key Nigerian roles as Senior Movies Creative Executive and Senior Scripted Creative Executive respectively. We should see the output of their efforts come 2023 and beyond.
Inside Nollywood fellowship program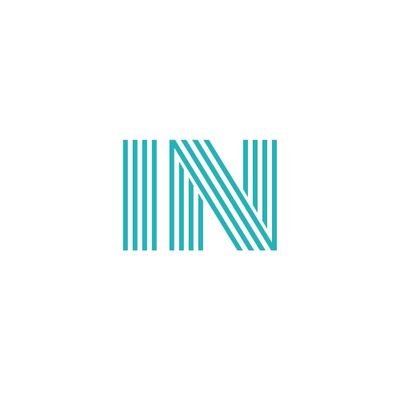 The importance of this program can't be overstated for a Nollywood that is on the rise. As a first, there is still need for the mention and for many to understand this importance and effects. The journalism program aimed to nuture and mentor new voices in the Nollywood press sphere. "We ask filmmakers to be better yet we have not created the framework for better film press. This fellowship is a solid step to ensuring this," represents the core of the team's motivation.
After receiving over a hundred applications from across Africa and taking in 15 cohorts, the fruits of the labour of passion from the fellowship team, consisting of Precious Nwogu-Aboh (Faculty Head), Anita Eboigbe (Co-founder, Inside Nollywood) and Daniel Okechukwu (Co-Founder, Inside Nollywood), is already being reaped. There's so much to cover within the Nollywood space and a well-informed press is a crucial step as the industry scales. With these trained minds and enthusiastic mentees, more can be written and documented about the industry we all love.
HBO Max-Cartoon Network adaptation of YouNeek Studios' graphic novel series, Iyanu: Child of Wonder is announced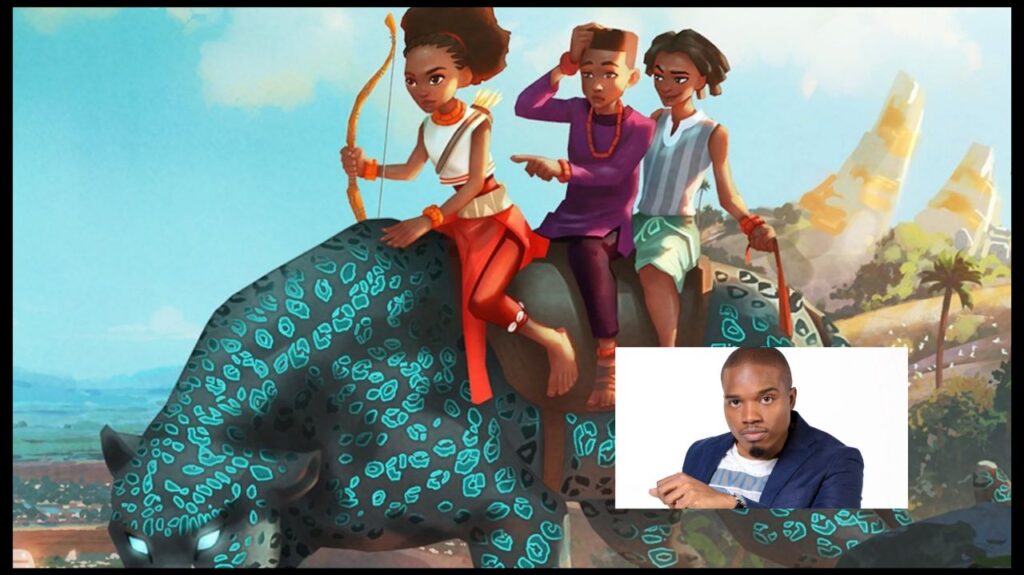 Dark Horse comics/YouNeek Studios' graphic novel series, "Iyanu: Child of Wonder", a Nigerian superhero tale set in mythological Yoruba land, will be adapted into an animated series by HBO Max and Cartoon Network.
A 15-year journey for CEO of YouNeek Studios Roye Okupe, "Iyanu: Child of Wonder" is the story of Iyanu, a teenage orphan who awakens divine powers and sets out on a journey of destiny to save the world. The story draws heavily from Yoruba culture- mythology and music.
Brandon Easton is attached as head writer and Godwin Akpan as art director. Audiences can look forward to seeing Iyanu on their screens in 2023.
Korede Azeez emerges as one of the Netflix-UNESCO African Folktales, Reimagined Short Film Competition winners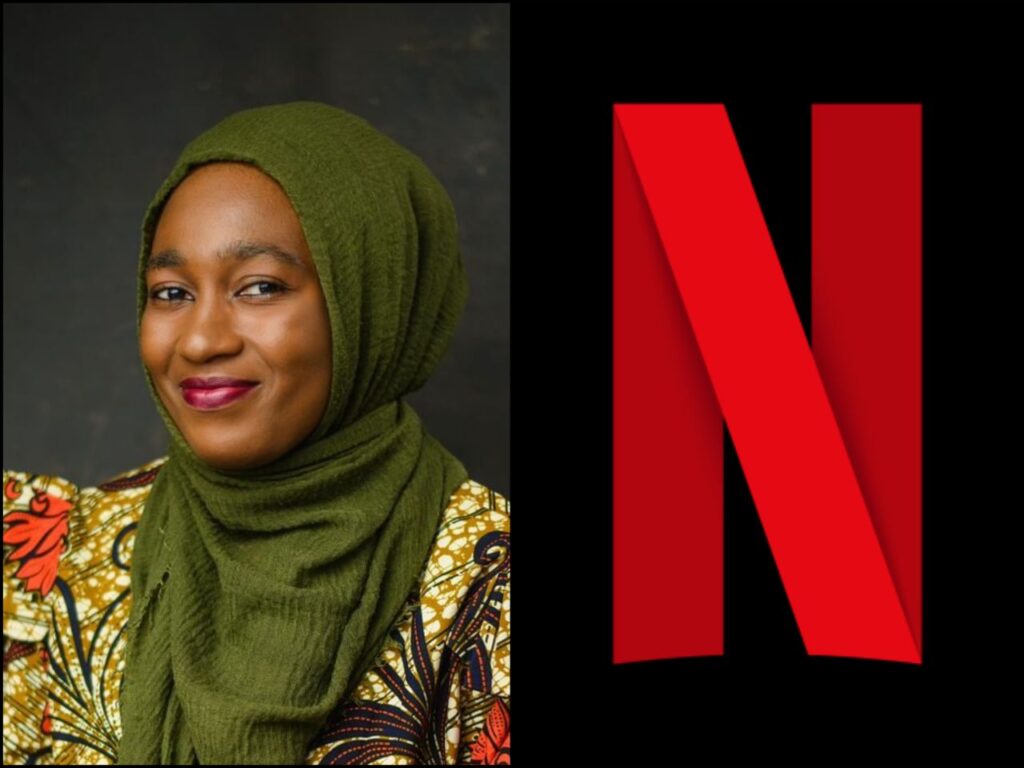 In a partnership with UNICEF, Netflix organised a short film competition wooing young filmmakers, under the African Folktale Competition that sought filmmakers from Africa whose short film ideas would be funded and later exhibited on Netflix.
Representing Nigeria is Akorede Azeez, one of the 6 winners already in production of their short films which will eventually stream on Netflix sometime in 2023 although a special premiere at UNESCO headquarters in Paris at the end of 2022 was originally announced.
The production of Akorede Azeez's short film, Adieu, Salut, will be overseen by Kenneth Gyang's Cinema Kpatakpata. The short film has been described as a lo-fi sci-fi story about a young girl who fights for control over her own fate. It is set in the not-so-distant future where everyone but the people of a small Fulani village has uploaded themselves into a virtual world, the plot unfolds in a familiar but different world.
Showmax invests in a slate of Nigerian originals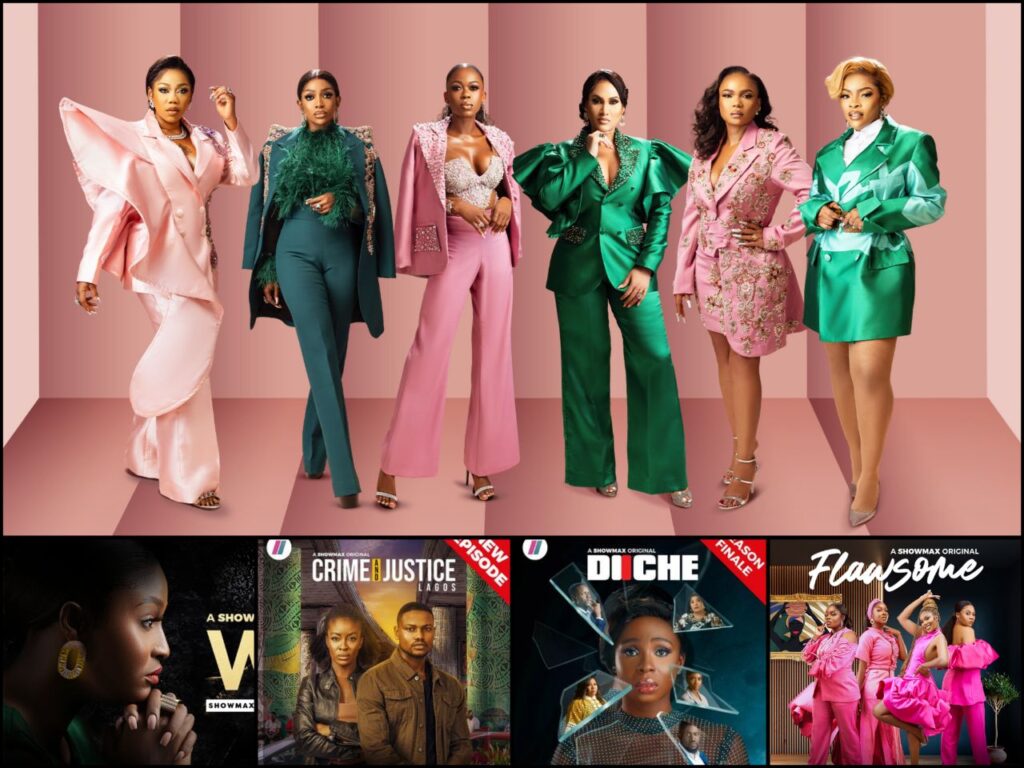 The stream wars as it is widely known heat on as Showmax doubles down on its investment in the region. The South African (parent: MultiChoice) company had new Nigerian titles on their slate and they are not looking to relax anytime soon, with a lot more planned ahead of the new year.
Showmax continues to expand its library of local content and investment in Nollywood. In 2022, the streaming service added The Real Housewives of Lagos, Journey of the Beats, Diiche, Flawsome and Crime and Justice Lagos. Most recently, their first Nigerian original telenovela series, WURA, was announced, slated to premiere on January 26.
To every short film filmmaker out there, CONGRATULATIONS!
There are no official records as evidence, but the amount of Nigerian short films I came across this year was multiple folds compared to previous years. To every emerging filmmaker out there, trying their hands at these stories, here is a big cheers to your win—making the decision, conquering the obstacles and telling that story. To more of it and even bigger projects next year!
---
It seems like this year was an Amazon Prime Video inauguration year? We are excited about what 2023 holds for everyone. Did we miss any other significant event in Nollywood this year? Let us know in the comments or on social media.
Share your thoughts in the comments section or on our social media accounts.
Sign Up: Keep track of upcoming films and TV shows on your Google calendar.